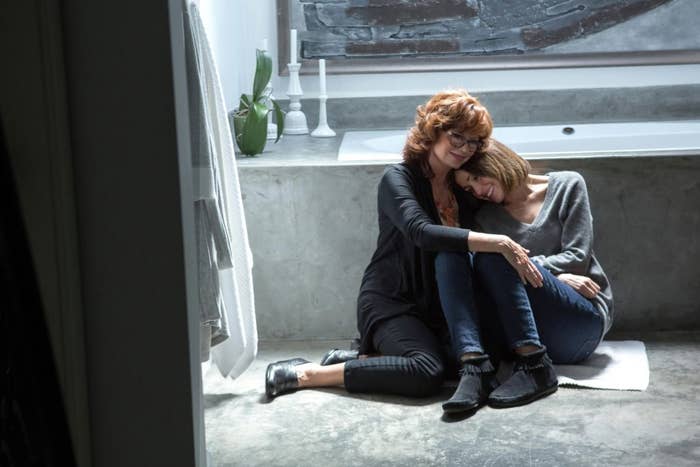 The Meddler is a mash note to compulsive nurturers — to, in particular, women who've devoted their lives to figuring out what other people need. Its heroine, Marnie, is a New Jersey woman played, with generous openness, by Susan Sarandon. Marnie moved to Los Angeles after the death of her husband in order to be closer to her daughter, Lori (Rose Byrne), a television writer who has two dogs, a broken heart from a recent breakup with an actor (Jason Ritter), and a desire for more space than her mother is giving her.
Marnie calls her daughter throughout the day to leave voicemails about her new apartment, or the nice young man who helped her at the Apple Store, or how being near The Grove is just like living on Main Street in Disneyland. Sometimes she texts Lori, and when she doesn't get an answer, she just lets herself into Lori's house. She only wants to help, but she's doing the opposite of what her daughter needs.
The Meddler is the second feature from writer-director Lorene Scafaria (Seeking a Friend for the End of the World), and it pulls from Scafaria's own experiences when her widowed mother moved to California after years of the two living on opposite coasts. With material so personal, some filmmakers have trouble establishing enough distance between themselves and their characters — to make them work as part of a movie and not just the stuff of a confessional anecdote — but Scafaria has no such issues in this deeply affectionate, ruefully warm film.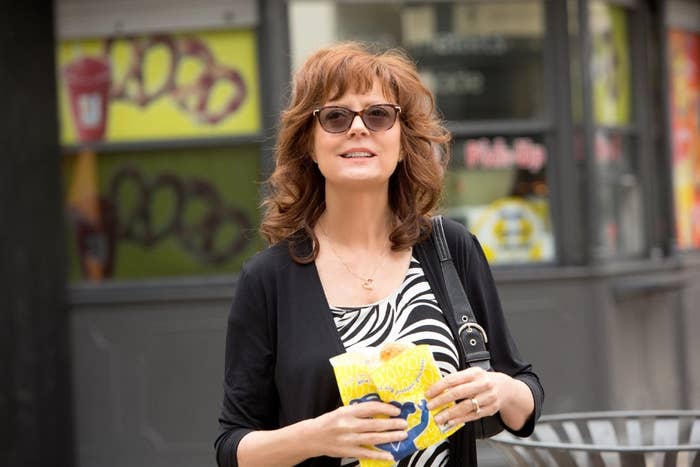 Despite the setup, this isn't a story about a frazzled showbiz thirtysomething trying to escape her invasive parent, though at one point Lori even invents a safeword ("cantaloupe") for when she needs her mom to step back. Marnie isn't the punchline of the movie — she's the focus.
And Marnie, with her wrap sweaters and soft curls and love for Crate and Barrel, is evidence of the gentle but unequivocal superpowers of a softhearted housewife who, shooed away by her daughter, focuses her advice and concern (and a considerable amount of money, left to her by her late husband) on the people around her. For example, there's Jillian (Cecily Strong), a friend of Lori's whom Lori has been too busy to see, and who got married without having the wedding she wanted: Marnie is thrown only for a second by the fact that Jillian is married to a woman, before she gladly takes on the task of organizing the event of her new friend's dreams. Then there's Freddy (Jerrod Carmichael), the Genius Bar worker whom she starts driving to night school; and then there's the elderly lady who can't speak, and whom Marnie spends time with as a volunteer at the hospital, filling the air with enough conversation for the both of them.
Despite its title, no one in The Meddler besides Lori finds Marnie all that intrusive, though some of that credit goes to Sarandon's wide-eyed vulnerability as a woman who's much more comfortable coming to the aid of others than she is pursuing her own desires. There's a touch of Alexander Payne to Marnie's chatty voicemail voiceovers, which showcase a naïveté that doesn't match with the sharp perceptiveness of the film itself. They make it clear that Marnie's trying to drown out her own loneliness and lingering sense of loss.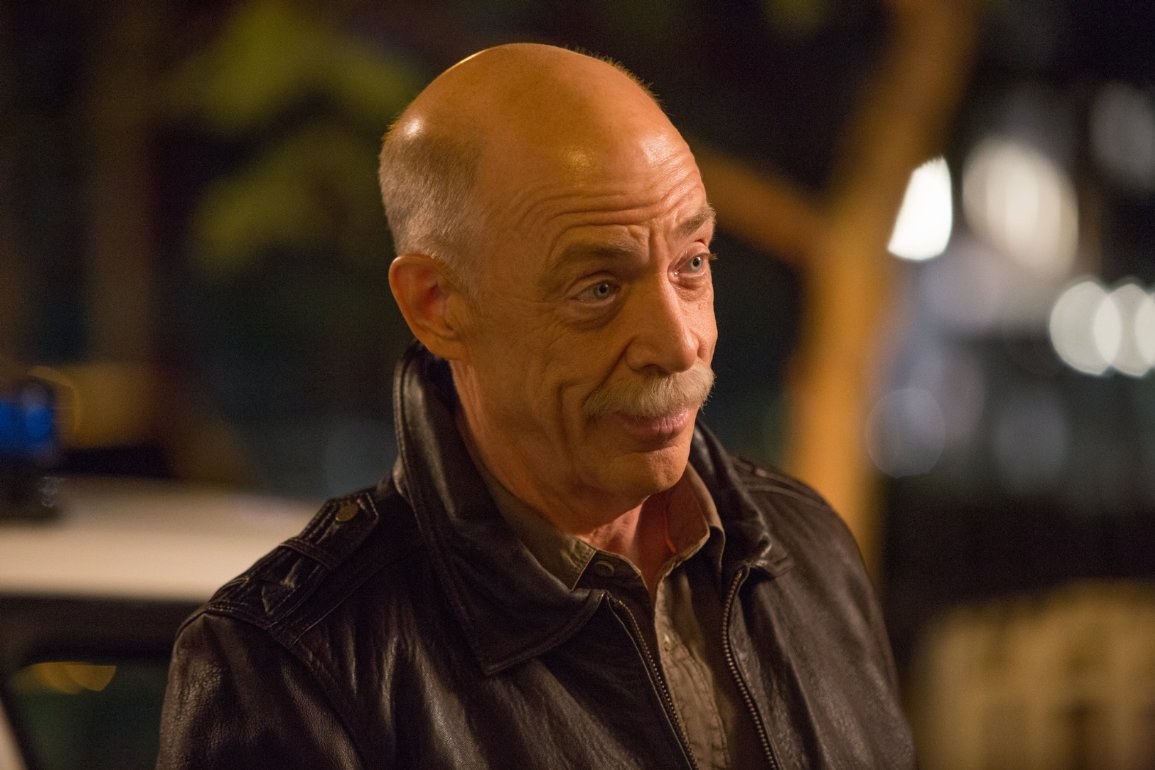 But Scafaria isn't interested in cutting Marnie down, even at her most ridiculous, even as the film reveals how she engages in self-care by way of caring for others. She creates a substitute family of strangers to dote on and essentially buys her way into being needed. It's a coping mechanism that slowly shifts to Marnie learning to take pleasure in the things around her: in the California sun shining on her in her husband's convertible; in cooking up a fresh egg for breakfast; in stumbling into work as a film extra; and in the absolutely adorable romance that develops between her and a courtly, Harley-riding retired cop played by J.K. Simmons.
It's the kind of film that can make you want to call your mother, but also hopes your mom doesn't pick up — because she's busy having a good time herself.