 With apologies to Zach Braff and his painstaking mix of new and familiar indie rock in Wish I Was Here, the best soundtracks of the summer have been proudly uncool. First there was Boyhood, a film that uses its musical choices as chronological signposts along its 12-year journey. The music that accompanies Mason's (Ellar Coltrane) growing up is acutely of its moment — stuff like Sheryl Crow's "Soak Up The Sun" and Gnarls Barkley's "Crazy" and Gotye's "Somebody That I Used To Know." They're not meant to be the best songs or the most on point, but the aural wallpaper that was once inescapable, and that's instantly evocative of a particular stretch of time.
The music that carries Guardians of the Galaxy through its interplanetary adventure is even more joyously unhip. Marvel's latest movie has an AM Gold soundtrack that, on one level, is completely at odds with its sci-fi setting, and that on another, better level, is absolutely perfect. It's powered by a literal cassette mixtape — Awesome Mix Vol.1 — made for Peter Quill (Chris Pratt) when he was a Midwestern kid, by a dying mom who wanted him to hear her favorite songs. They're '60s and '70s radio fodder, classic and cheesy pop hits that have survived enough decades to accrue the heft of collective memory. When the title splashes across the screen, it's over a wide shot of Peter with his Sony Walkman headphones on, rocking his way through the craggy landscape of an abandoned planet to the sounds of Redbone's "Come And Get Your Love."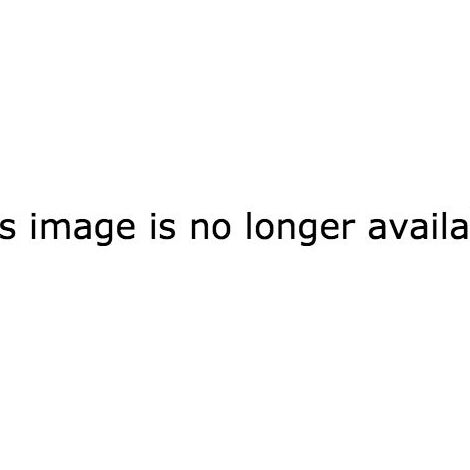 It's such an effervescent sequence, Peter there in the corner of a screen filled with fantastical scenery out of Flash Gordon, jiving to a hit single from 1974 on an obsolete electronics artifact. It sets the tone for what turns out to be an emphatically distinctive movie from director and co-writer James Gunn, but it also sets up the unusual tension that makes Guardians of the Galaxy work so well — it's a throwback sci-fi movie that exists in a universe in which the franchises it owes a debt to actually exist.
Guardians of the Galaxy summons the look and feel of space operas and comedies from the '70s and '80s like The Last Starfighter, Battle Beyond the Stars, Red Dwarf, and, of course, Star Wars, but it also gives us good reason to believe that Peter grew up watching those movies himself. He does look pretty happy jetting over crevices populated by giant space eels and wooing alien women of various shades of red and green, like a guy who, even though he was kidnapped, wasn't sorry to be lifted away from a scene of real emotional anguish on Earth to escape into epic interstellar adventures.
The mixtape wasn't a late addition to Guardians of the Galaxy. Gunn told BuzzFeed the idea of the Walkman was the first thing that came to him, and became the center of the story. "We're bringing a bunch of people into this weird, strange, wonderful, beautiful, colorful place, but that can be a little off-putting," said Gunn. "I felt like, for me, the music was a way to invite you in and make you feel a little more comfortable, because it's something we're familiar with in the face of all this oddness." The songs were written into the screenplay, and Dave Jordan, the music supervisor, was able to clear every track Gunn requested. The music is comfortable, because unless you're an extraterrestrial yourself, it's practically impossible to have avoided hearing at least the irresistible strains of the Jackson 5's "I Want You Back," which plays over the end of the movie, if not the Runaways' "Cherry Bomb," Rupert Holmes' wretched novelty hit "Escape (The Piña Colada Song)," or Blue Swede's "Hooked on a Feeling," which was used so memorably in the trailer. They're songs that would play at weddings or prompt boozy bar singalongs, and it's sharply relatable that, far from home, Peter reaches for them as musical comfort food. They bring a human edge to a story that makes no attempt to be grounded, that bounces from alien extremists to mining colonies to space prisons and never comes close to Earth again.
The use of music in Guardians of the Galaxy also echoes one of the greatest discordant song choices in recent movie history — when WALL·E opens by layering "Put On Your Sunday Clothes" from the musical Hello, Dolly! over shots of our environmentally devastated, empty planet. When you get over the shock of the familiar, cheery strains accompanying such remote imagery, there's an extra impact to the combination that has nothing to do with the dissonance and everything to do with the idea of this scrap of human existence enduring in such a hostile place. Guardians of the Galaxy presents a similar flicker of the mundane but moving in the middle of a spectacular, otherworldly landscape.
Peter Quill isn't just human, he's an '80s kid, and he's brought those remnants of his pop culture-saturated childhood with him to his life of space scavenging and piracy, toting an aura of wood-paneled rec rooms and arcade games, thermoses with cartoon branding, and Who's the Boss?. In his hands, the Five Stairsteps' soul standard "Ooh Child" may not be the weapon with which he's able to save the galaxy, but it's enough to give a supervillain pause — and that's a pretty great achievement for any mixtape.