1. 45 Years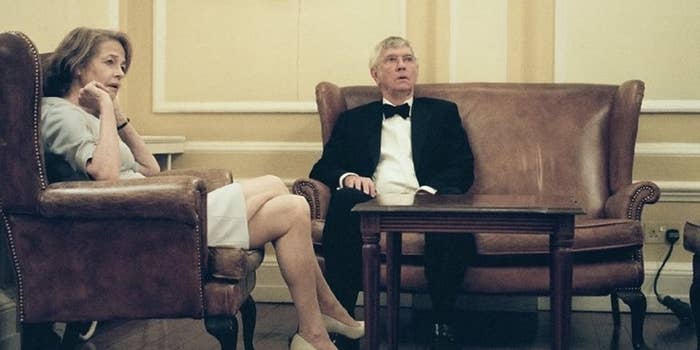 Filmmaker Andrew Haigh established his bona fides as a chronicler of delicate, deliciously smart stories about contemporary gay life with the romance Weekend and HBO series Looking, which he produced and helped direct. In Haigh's new film, 45 Years, Geoff (Tom Courtenay) and Kate (Charlotte Rampling) live sturdy, staid existences far removed from the city-centric dramas of the characters in those earlier works, but they're treated with the same unblinkingly keen gaze.
The movie is one of those in which nothing seems to happen on the surface — a couple prepares for their 45th wedding anniversary, the unround number because an earlier celebration had to be delayed for health reasons — but below that, emotions roil like warring leviathans. They're unsettled by the discovery of the body of Geoff's girlfriend, who died in the Alps and whose remains were never found. Half a century later, she manages to throw this seemingly stable relationship into quiet turmoil by spinning Geoff off to consider what could have been and forcing Kate to look at her marriage as someone's second choice — Rampling's tremendous in the role. It's a heartbreak in slow motion.
Where to see it: 45 Years is now playing in New York and Los Angeles, with more cities to come.
2. Anomalisa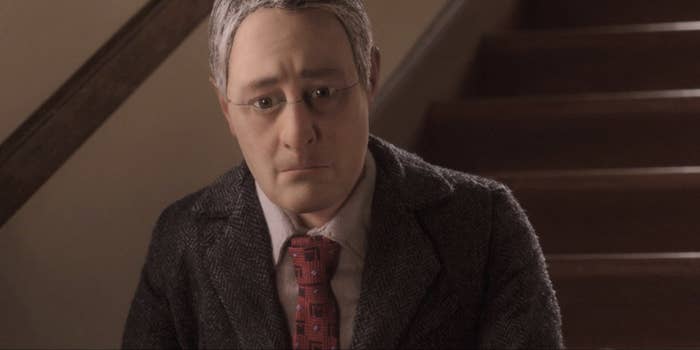 One of 2015's most surprising, frank, and expressive sex scenes is in Anomalisa, and it's done entirely in stop-motion, with puppets. Would you expect anything less from Charlie Kaufman, who burst onto the film scene in 1999 with the screenplay for Being John Malkovich, in which a frustrated puppeteer learns that the ultimate use of his craft involves pulling the strings of a famous human? Anomalisa, which Kaufman wrote and directed with first-timer Duke Johnson, is a stunning combination of the artificial and the painfully human, offering a concentrated dose of the surreal humor and bittersweet empathy Kaufman became famous for in his screenplays for Eternal Sunshine of the Spotless Mind and Adaptation. But it also has the distance to acknowledge the awfulness of its main character, Michael Stone (voiced by David Thewlis), alongside his pain.
Michael, who we follow on a business trip to Cincinnati, is convinced he's the only unique individual on Earth, a delusion that speaks to his own sense of isolation and disconnect, and one that the film cleverly visualizes. When he meets Lisa (Jennifer Jason Leigh), who's there for the conference, he thinks he's met his soulmate, though everything we've seen suggests he's done this before and will do this again. Anomalisa chronicles Michael and Lisa's interlude while suggesting there's a world outside of its main character's warped reality in which life goes on without him, despite his convictions.
Where to see it: Anomalisa is now playing in limited release, with more cities to follow.
3. Bone Tomahawk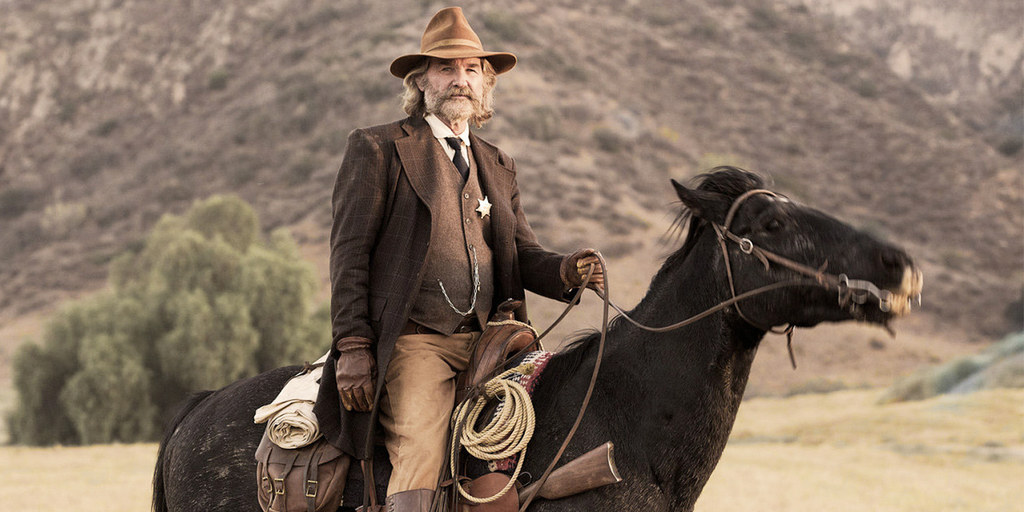 There's a scene in the last act of Bone Tomahawk in which a character dies gruesomely. It's about as horrible an onscreen death as could be found in 2015. But it's noteworthy not just for how legitimately disturbing the moment is — a man reduced graphically to meat — but for the shift in tone it represents. For much of its runtime, S. Craig Zahler's film is more of a quirky alt Western than a horror one, even though it's a riff off The Searchers that uses cannibalistic "troglodytes" as its baddies instead of Native Americans. Sheriff Franklin Hunt (Kurt Russell), "Back-Up Deputy" Chicory (Richard Jenkins), the slick John Brooder (Matthew Fox), and the injured Arthur O'Dwyer (Patrick Wilson) have a lot of time to shoot the breeze as they travel across harsh territory in an effort to rescue captured townsfolk. When the movie does take a turn for the serious, it's nicely tense, but its greatest pleasures are found in the dialogue it so clearly relishes. "That tea smells gruesome," Chicory tells the sheriff, who replies, "It's soup." "Oh," Chicory says. "You think I can have some?"
Where to see it: Bone Tomahawk is now streaming on Amazon Prime. It's also available for digital rental/purchase, and on DVD and Blu-ray.
4. Macbeth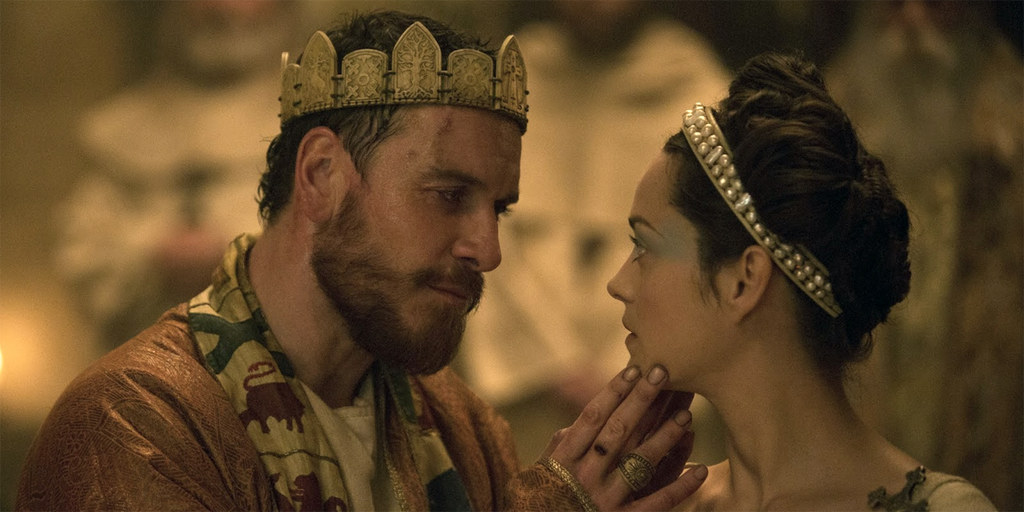 Any other time of year, a version of Macbeth starring Michael Fassbender and Marion Cotillard would be getting more attention. But it's awards season, and this take on the Shakespeare play from Justin Kurzel, director of the grim, based-on-a-true-story serial killer drama The Snowtown Murders, hasn't been getting Oscar traction. It's getting lost in the shuffle, which is too bad, because while Kurzel may not bring anything revelatory to the familiar story of kings, queens, witches, and murderers, he's made a movie that's strikingly gorgeous. In his hands, Scotland often looks like it could be a mythic place before the dawn of civilization or what's left after an apocalypse has wiped said civilization out. Kurzel has made Macbeth and his lady grieving parents trying to find something to fill the hole in their hearts and settling on blood-soaked ambition. Fassbender and Cotillard are good together, especially when they don't need to speak, and Macbeth renders their story down to savage myth.
Where to see it: Macbeth is now playing in limited release.
5. Only Yesterday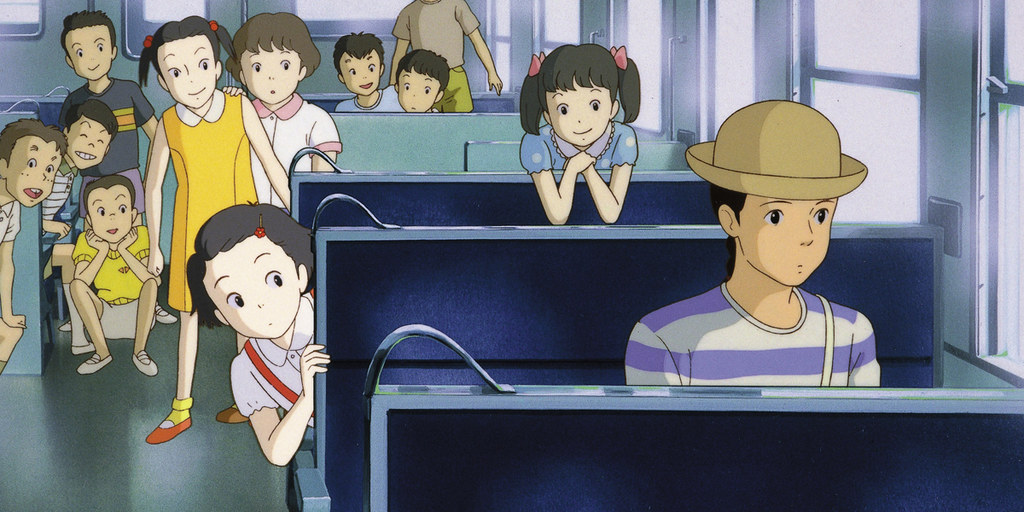 Only Yesterday is the sole feature from the legendary Studio Ghibli, producers of My Neighbor Totoro and Spirited Away, to have not gotten some kind of release in the U.S. until now. Maybe it's because in 1991, when it premiered in Japan, American theaters didn't really have a place for animated movies for adults. But in 2015, Only Yesterday feels right at home between Anomalisa and Inside Out, a wistful story about 27-year-old Taeko, a Tokyo office worker who feels like she's never found a place for herself in the city. She's the kind of person who finds pleasure in spending her holidays on a farm harvesting safflower, to the bewilderment of her siblings, who'd just like to see her married.
Director Isao Takahata, who more recently made last year's rapturously beautiful The Tale of the Princess Kaguya, cuts between Taeko's vacation and memories of her younger days, as she reflects on whether her fifth-grade self would approve of the woman she's become. Taeko looks back at her 1960s childhood with nostalgia but no rose-colored lenses, while in the present she bonds with aspiring organic farmer Toshio over their shared love of a sort of life they both know is in danger of disappearing. The English-language dub features the voice of The Force Awakens' own Daisy Ridley as Taeko, with Dev Patel as Toshio, but retains the Japanese version of "The Rose" that plays over the ending scene. It's a finale that'll bring out the best kind of happy tears.
Where to see it: Only Yesterday is now playing in New York at the IFC Center. It'll expand to more cities on Feb. 26.
6. Son of Saul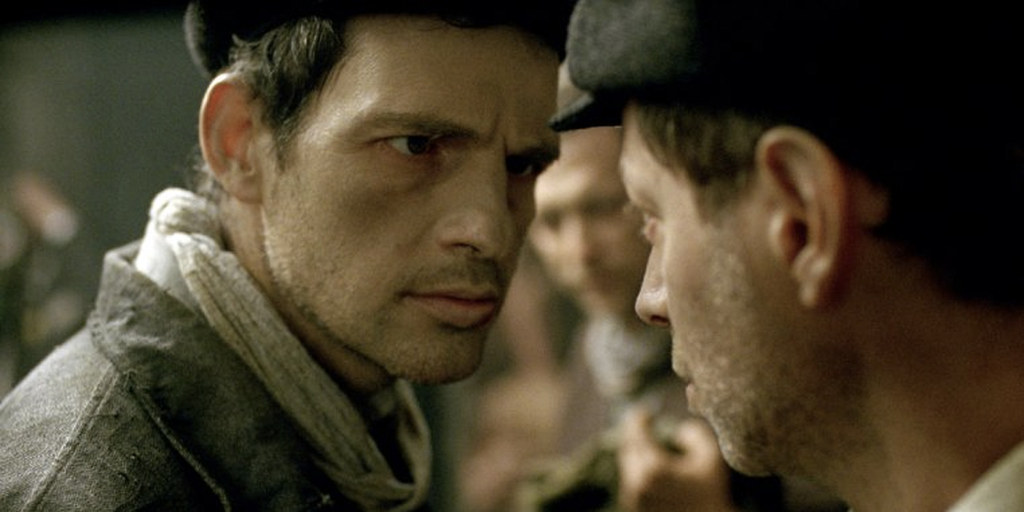 Holocaust dramas should be difficult to watch, and Son of Saul doesn't deviate from this rule. Its main character, the Saul (Géza Röhrig) of the title, is a member of an Auschwitz Sonderkommando — a group of prisoners forced to work at the camp, disposing of the bodies from the gas chamber after searching their discarded clothes for valuables. One of those corpses belongs to a child Saul insists is his son. Whether this is true or not is beside the point, which is that something in Saul has shattered under the weight of atrocity, leading him to devote himself to the noble, doomed task of saving the boy from the incinerators and giving him a proper Jewish burial.
It needn't be said that this makes for grueling, sometimes punishing fare, but what first-time director László Nemes brings to the film beyond another affirmation of the horror of the Holocaust is a breathtaking aesthetic. Cinematographer Mátyás Erdély keeps his camera trained on Röhrig for long, fluid stretches as Saul goes about his day to day, and terrible things happen just out of focus in the background. In one early shot, we stay with Saul as a group of new arrivals are shunted to what they think are showers, told about future work right up until they're gassed. As he bears witness to monstrosity, we bear witness to him.
Where to see it: Son of Saul is currently playing in New York and Los Angeles and will be in more cities soon.