1. Mojave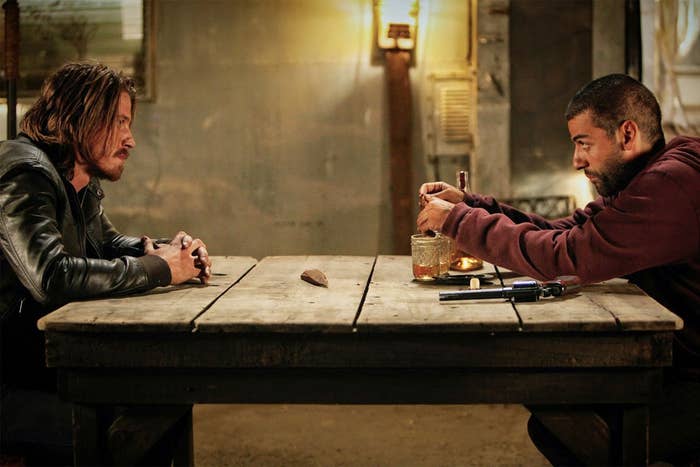 If there's been little talk about the fact that there's a new movie out starring The Internet's Latest Boyfriend Oscar Isaac, well, that's because Mojave is pretty obnoxious. But the film — which is written and directed by William Monahan, winner of an Oscar for his screenplay for The Departed — is the kind of obnoxious that sticks with you, lodges in your brain. It's the sort of macho, heavily signified affair that people sometimes say is reminiscent of a '70s movie — like, what did the '70s ever do to them?
This is the kind of movie in which Garrett Hedlund plays a handsome, suicidal movie star who gets out of the bed he's been sharing with a beautiful woman, leaves a note saying, "I have to go to the desert," and heads out to the middle of nowhere to have a high-end existential crisis stemming from being too successful. Well, joke's on him, because out in the desert he runs into a drifter named Jack, who's played by Isaac in a role that's just too good to be held back by all the movie's ideas about doppelgänger duels. Jack's a sociopathic killer, but he's so much fun, drawlingly calling everyone "brother," sticking a hard "g" in "Los Angeles," and selling the hard-boiled dialogue as gleeful rather than self-serious. He manages to make this battle of manly archetypes worth watching.
Where to see it: Mojave is available for digital rental/purchase and on DirecTV, and it will be out on DVD and Blu-ray on April 5.
2. Boy and the World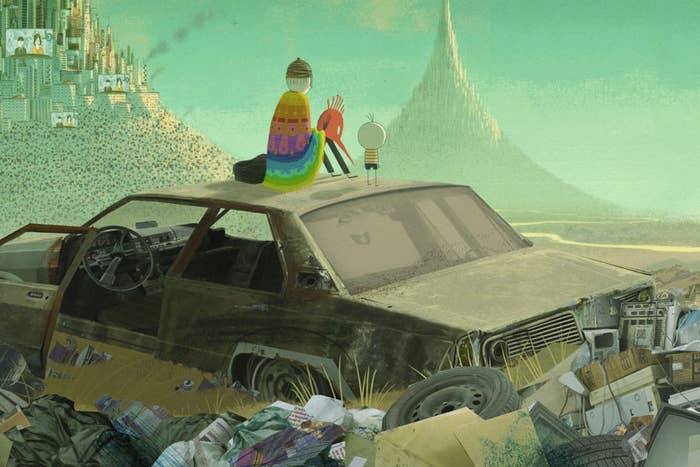 Revenant, schmevenant — this year's Oscars may be both boring and a major failure in terms of representation, but at least there's the animation category, which is rich and varied and exciting. Pixar's Inside Out is bound to walk away with the win (and who can complain), but there's also Studio Ghibli's melancholy When Marnie Was There, Charlie Kaufman's caustic and sad stop-motion saga for grown-ups Anomalisa, and the ridiculously adorable Shaun the Sheep Movie.
And then there's Boy and the World, Brazilian filmmaker Alê Abreu's dialogue-free fable about a kid whose idyllic childhood with his mother and father in the countryside is forever altered when his father goes to find work in the city. The boy's journey in search of his dad is rendered in bright, simple drawings that resemble a children's book, but just because the story keeps to the main character's point of view doesn't mean the film does. As he wanders toward the city — a dystopian metropolis in which tanks take to the streets and favelas are piled high as spires — we're introduced to a world in the midst of a fascist industrial takeover, in which the human spirit endures and the kindness of strangers flourishes in the face of disheartening conditions. It's sweet, sad, and really beautiful.
Where to see it: Boy and the World was re-released in New York at the Village East Cinema in honor of its Oscar nomination. It reopens in Los Angeles on Feb. 12 and will expand from there to more locations.
3. The Intern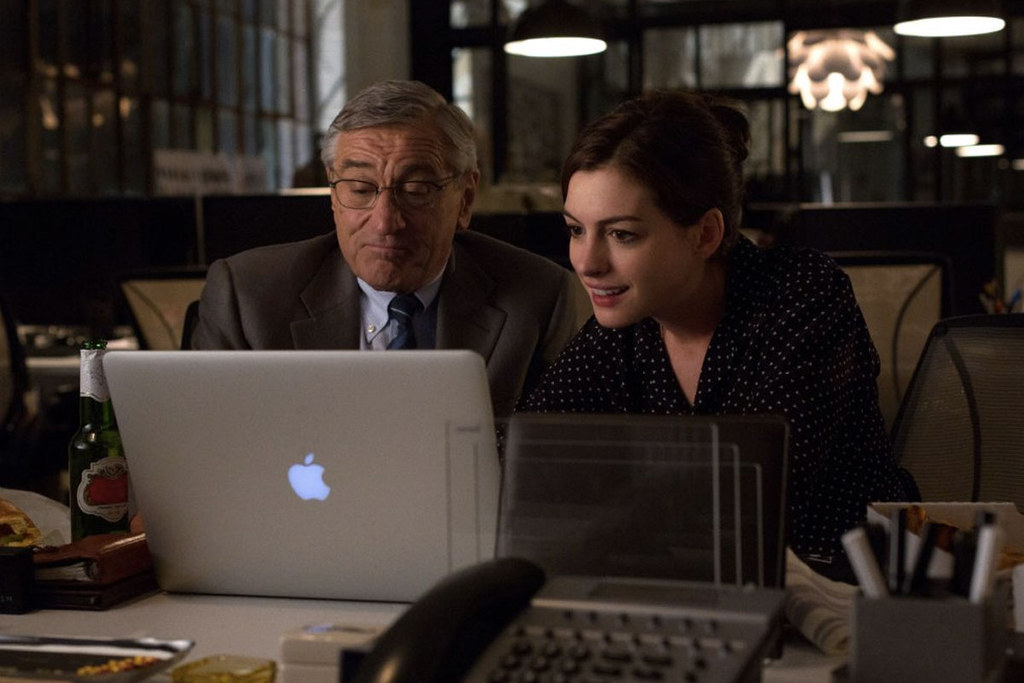 Nancy Meyers' cross-generational comedy The Intern is the movie equivalent of taking a long bubble bath and getting swaddled in a $400 towel afterward. The tale of the friendship that forms between senior citizen intern Ben Whittaker (Robert De Niro) and startup CEO Jules Ostin (Anne Hathaway) is just that cozy. And there's nothing wrong with cozy — it's a warm, fuzzy feeling that's a speciality of Meyers', the queen of movies in which the dramas are never too dark and the kitchens are always gorgeous.
Where The Intern deserves a special salute is in how much it trusts the audience to not need the kind of forced misunderstandings and ageist punchlines you might expect from this setup. Instead, Ben and Jules both bring something to their companionship, with Ben opening himself to new experiences and bringing years of expertise to advise Jules, who's caught in a work-life balance dilemma that for once doesn't end with a female character being punished for caring about her job. And as Ben, De Niro is more engaged and present than he's been in a role for years — it's a sight worth seeking out now that this movie is finally available to watch at home.
Where to see it: The Intern recently came out on DVD/Blu-ray and is also available for digital rental and purchase.
4. Ip Man 3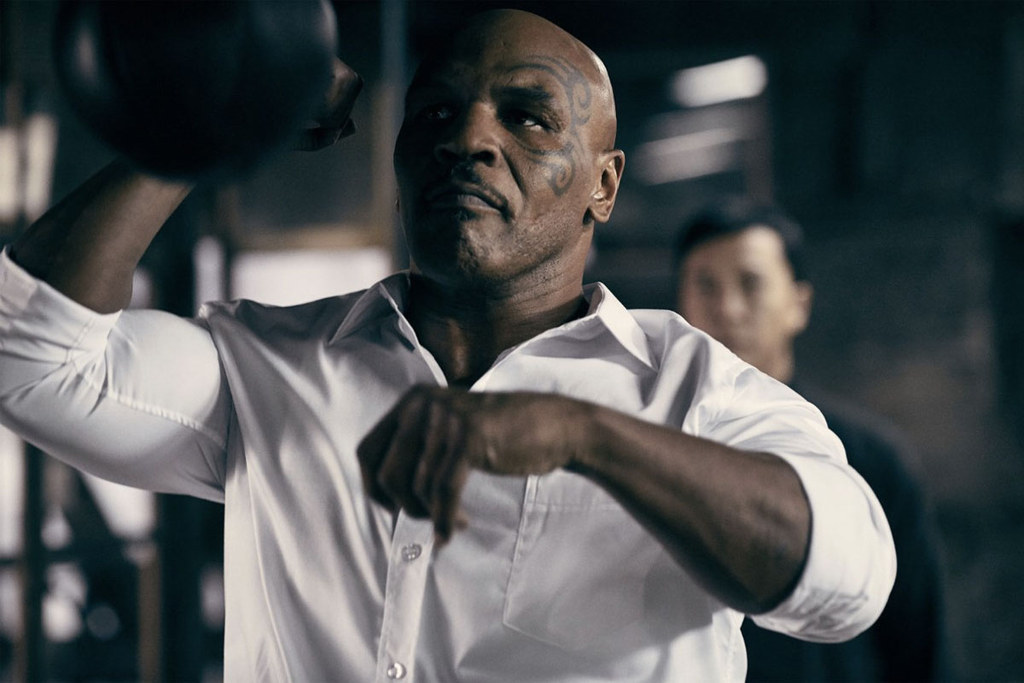 The Ip Man series can feel like Hong Kong's answer to the Rocky movies, if the Rocky movies were forever stuck on the proudly nationalist Rocky IV, in which the Italian Stallion battled the Russian Drago (Dolph Lundgren) on behalf of America. Ip Man is a mostly fictionalized take on the life of the Wing Chun master who taught Bruce Lee. The series has pitted the unassuming but incredibly skilled Ip Man (Donnie Yen) against a series of foreigners — an occupying Japanese general and karate champ in the first film; a racist British boxer in the second; and for a brief but thrilling sequence in the third, a sketchy expat real estate developer played by Mike Tyson.
Tyson is not playing the main baddie in Ip Man 3, which deals with a martial arts school rivalry and Ip's relationship with his wife, who learns she has cancer — a storyline that's genuinely touching in how it's handled. But damn if that Tyson fight scene isn't something. When he first appears, lurking behind the scenes of the main action and gamely barking out orders in Cantonese, Tyson looks like he's been well-paid to shoot a bunch of scenes on a single set over the course of a day and to be a face to slap on a poster. But then Ip comes to see his character, Frank, about the tactics he's been using to try to force the local school to sell, and Frank puts three minutes on the clock. The ensuing skirmish, choreographed by the famed Yuen Woo-Ping, isn't just an ingenious combination of two very different fighting styles. It's like a Street Fighter 2 fever dream brought to life.
Where to see it: Ip Man 3 is now open in theaters in limited release. You don't need to see the first two films to enjoy it, but you might want to anyway — they're a lot of fun, and both are streaming on Netflix.
5. Lamb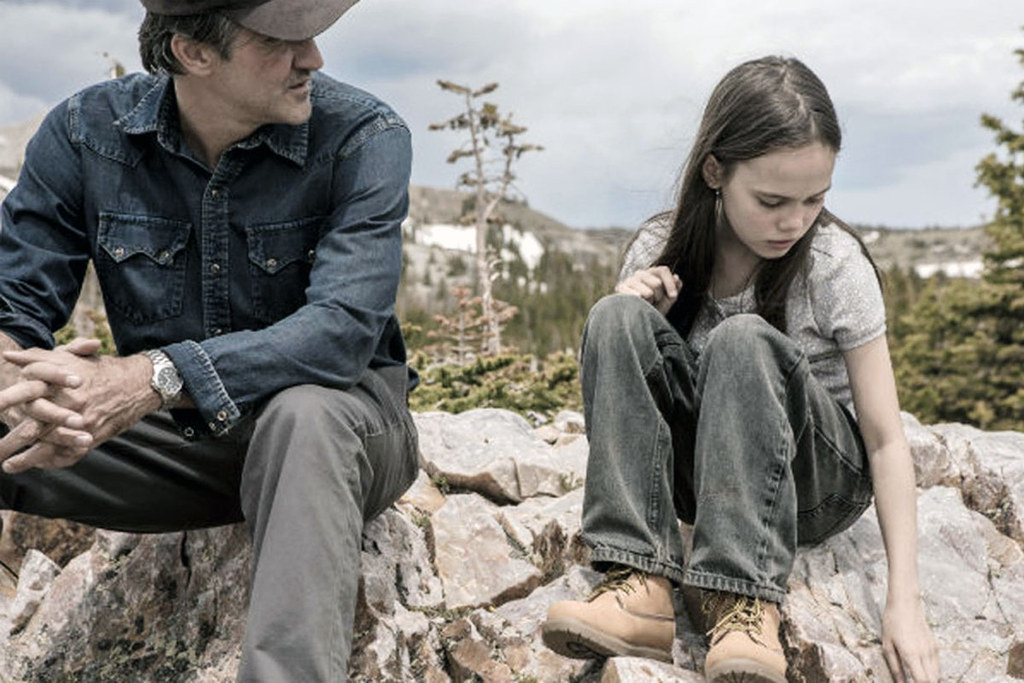 Lamb isn't a movie about a pedophile, but the potential for its central pairing to go in that direction always lurks alarmingly nearby, a specter haunting the road trip its two main characters take. There is, anyway, more than one kind of inappropriate relationship that can form between a middle-aged man and a young girl, and the one that David Lamb (writer-director Ross Partridge) strikes up with 11-year-old Tommie (Oona Laurence) is filled with as many disturbing moments as it is poignant ones from the characters' first meeting, in which David essentially kidnaps Tommie in order to teach her a lesson about how easily she could get kidnapped.
Tommie is a neglected, precocious, unhappy Chicago kid, and David is reeling from the end of his marriage and the death of his father. He seems to want to show Tommie that there's more to life than the grim future that seems marked out for her, but there's ego in his decision, too — he wants to give her the kind of experience that will mark her memory forever. And so the two take off for his father's cabin in Wyoming without telling anyone, likely leaving chaos in their wake. Partridge has made an occasionally sweet movie with a consistent disturbing edge, and its unsettling nature is helped considerably by a fearless performance from Laurence, whose expressive, uncutesy face is wise beyond her years.
Where to see it: Lamb is available on demand and for digital rental/purchase.
6. Monster Hunt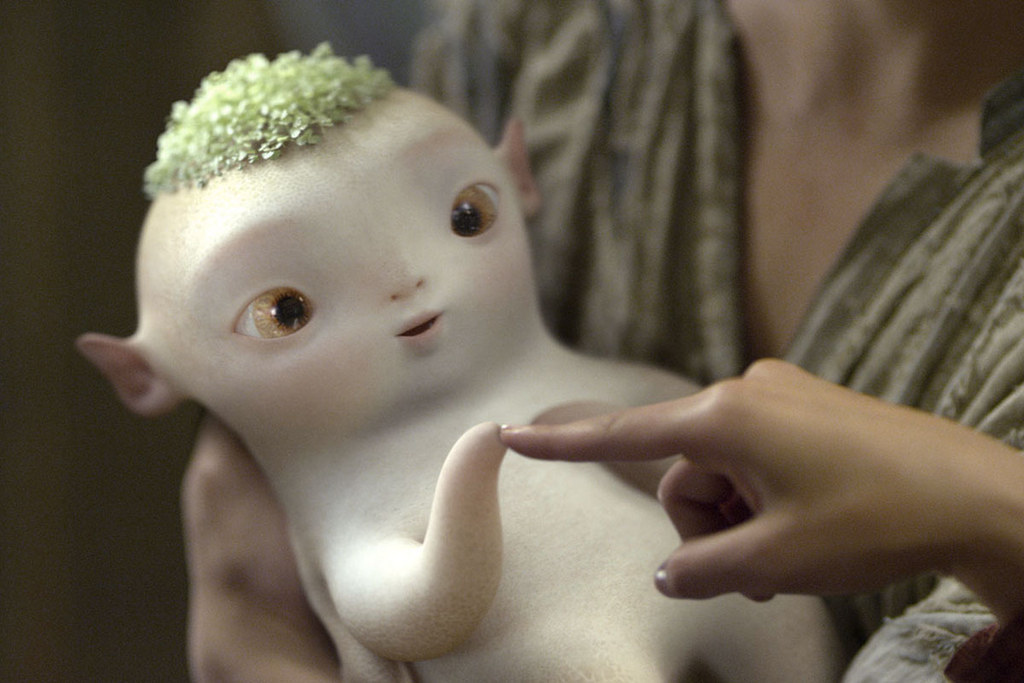 What does the highest-grossing movie of all time in China (er, barring fraud) look like? Refreshingly and sometimes jarringly different from an American tentpole movie, though director Raman Hui has actually had a long career under DreamWorks, where, among other things, he co-directed Shrek the Third.
Monster Hunt is a half-animated family adventure movie that's fully tailored for a Chinese audience: It's based on a classic mythological bestiary and set in a past in which upheaval in the monster kingdom has bled through to the human world, where normal people coexist with hunters and hidden supernatural beings. It's broad and silly and cute — like a DreamWorks movie, really, aimed for kids — but it's a fascinating glimpse at the sort of overseas blockbuster that rarely makes its way to U.S. theaters, which have a path for arthouse imports but are still figuring out what to do with mass entertainments like this.
Where to see it: Monster Hunt is now open in limited release.