1. Well, he is Kevin Costner.
And Kevin Costner has harbored a soft spot for white ambassador and savior roles since making his directorial debut in 1990 with Dances With Wolves, the movie that established him as a filmmaking talent as well as an acting one, and that portrayed the Sioux by way of Costner's Union Army lieutenant. He's already played the gruff white guy who understands race better than characters of color this year in Black or White, the queasy Mike Binder drama about a racially charged custody battle that Costner financed himself.
In the based-on-a-true story McFarland, USA, directed by Niki Caro (North Country) and hitting theaters on Feb. 20, Costner plays a character named Jim White (seriously), who arrives with his blond family — wife Cheryl (Maria Bello), teenage daughter Julie (Morgan Saylor), and younger daughter Jamie (Elsie Fisher) — in the Central Valley town of the title to take a position at a mostly Latino high school. The Whites look askance at the world of taquerias and backyard chickens in which they've ended up, the adults arguing in heated whispers under the covers, "We're not staying here!" as lowriders blasting music roll by outside. Then, naturally, they come to appreciate the closeness of the community and the difficult, impoverished lives many of its members, most of whom are farmworkers, deal with.
2. It's about American hero torch-passing.
Costner portrays Jim as the all-American patriarch: He's consumed with providing for and protecting his family (though he can be distant from his daughters), he's frustrated from his last gig coaching an overprivileged football team at a white school, and he's better with discipline than displaying emotion. The kids Jim takes on in McFarland are anything but overprivileged — his biggest issue with them, beyond their shaky sense of self-worth, is scheduling practice around the hours they put in helping their families in the fields before and after school.
A direct line is drawn between the runners' abilities on the track and the hardships they've endured. Their scrappiness allows them to be better at what their principal describes as a "private school sport" than the obnoxious kids against whom they compete. And the importance of family in their lives forces Jim to be a better, more present parent to his children. If the movie's well-intentioned but patronizing positioning of the team as the new embodiment of the classic American underdog story wasn't clear from the title, the moment in which Jim phases out into memories of their training days together in the middle of the national anthem underscores it in red, white, and blue.
3. It's a throwback.
McFarland, USA takes place in 1987, which explains at least some of the wide-eyed bemusement with which the White family reacts to their new home — for instance, they blink with decidedly pre-Chipotle bewilderment in the face of such unheard-of options as burritos and quesadillas on the menu at the local restaurant. California has, at this point, been a minority-majority state for years, but the Whites are shocked at the prospect of living in a community that doesn't primarily look like them. "Are we in Mexico?" Jamie asks. This retro sensibility extends, in part, to the movie itself — when the McFarland Cougars go to their first meet, the other teams could be made up of the baddies from Karate Kid and Pretty in Pink, all '80s hair and sneers about class ("Nice shorts," one snickers).
There's a strange undercurrent of yearning in the film's throwback style — a seeming longing for a more straightforward era of racial intolerance. The Whites may initially assume every man cruising the town's main drag at night is a gangbanger and that no one speaks English, but it's just because they just don't know better. Once they actually meet their neighbors, they're won over by their warmth and generosity and become model members of the community, with Jim stepping up to rebuff the bigotry his team encounters. The simplification of the Latino characters is answered by a simplification of the Whites — all it takes is for Cheryl to visit the local nail salon or Jim to spend a day picking produce, and they're in, everyone descending on their house to help plan a quinceañera for Julie.
4. Studios are still reluctant to cast nonwhite leads.
It's a chicken-or-egg problem: If actors of color can't get prominent parts, then they can't gain the recognition that makes them bankable to get more prominent parts. Certainly Costner's a bigger name than Carlos Pratts, whose most sizable roles before McFarland, USA were in Paranormal Activity: The Marked Ones and Season 2 of FX's since-canceled The Bridge. But as Thomas Valles, the team's best runner and most tortured soul, Pratts brings to life the easily more interesting journey — he's the one who has to contend with a troubled home, a future that's never looked anything more than narrow, and an awareness of his community's larger invisibility, as he lectures Jim about who picks all the almonds as they run along the produce's heaped hulls for training.
Pratts is handsome and he's got real charisma, but the film only spends so much time on him, even in his character's barely sketched out courtship of Jim's older daughter (the otherwise protective Jim's total non-reaction to this development is one of the movie's phonier moments). Thomas is the most fleshed out of the seven team members — there's also the chubby one (Ramiro Rodriguez), the smiley one (Hector Duran), the ladies' man (Sergio Avelar), and the other guys. When McFarland, USA reaches its ending, which will warm hearts as efficiently as a chafing dish, it does so in a way that shows how outdated this type of movie is becoming. It's Thomas we should be starting with, not the guy who blows into town to blackmail him into joining the cross-country team.
5. It's easier to show someone getting over their prejudices than to tackle larger issues of race and class.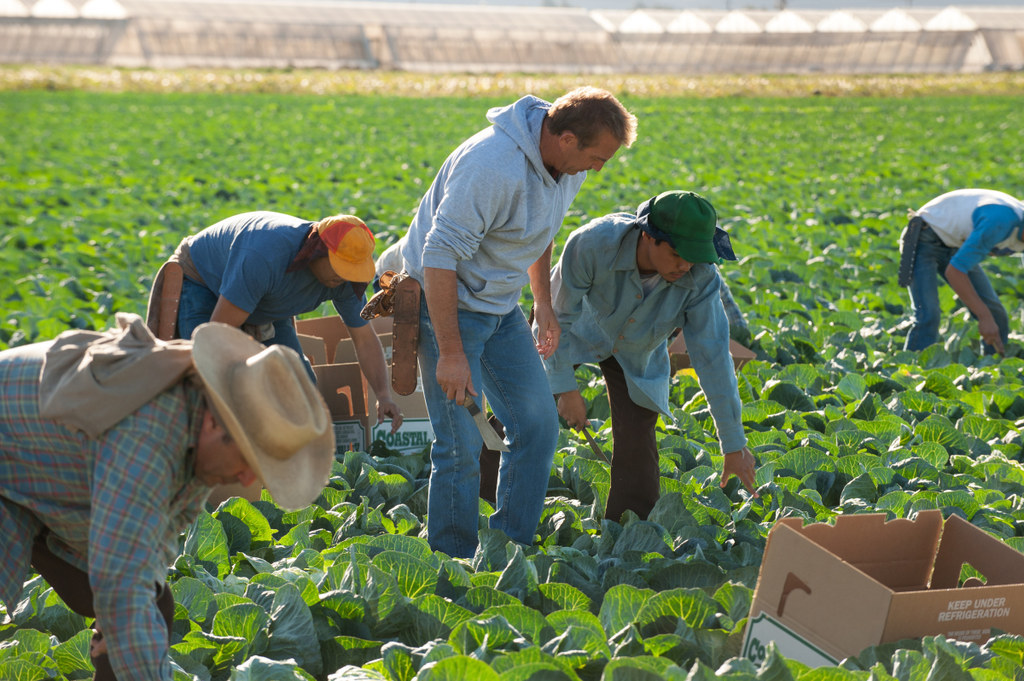 Movies like McFarland, USA — and like The Blind Side and like The Help — get their irresistible uplift from showing someone's eyes being opened. Their fundamentally good white protagonists come to understand what it's like to be a Latino farmworker, or a black foster kid in Memphis, or a maid just two generations removed from slavery, and they are wiser, better, more empathetic people for it, people who might, in turn, effect some sort of change. They filter the experiences of characters of color through a white lens, and in doing so, showcase a shift that's more self-contained and comfy as opposed to dealing with what it's actually like to be that farmworker, foster kid, or maid.
It's an approach that makes McFarland, USA, while by no means a malicious movie or anything but a supportive one, look wincingly outdated. Its main dramatic turning point, alongside the cross-country races, rests on whether or not Jim will take a cushier job in Palo Alto, as if he would take the camera and the rest of the movie with him if he did, and we'd never know what becomes of the runners. It's reminiscent of the way the earlier drafts of Selma were focused on President Lyndon B. Johnson rather than on Martin Luther King Jr., an initial choice that seems insane and yet, sadly familiar. It's nice to get a movie about a portion of the population that isn't represented on cineplex scenes anywhere near often enough, but it's a shame that studios still believe we need to see them through white characters in order to relate to their stories.