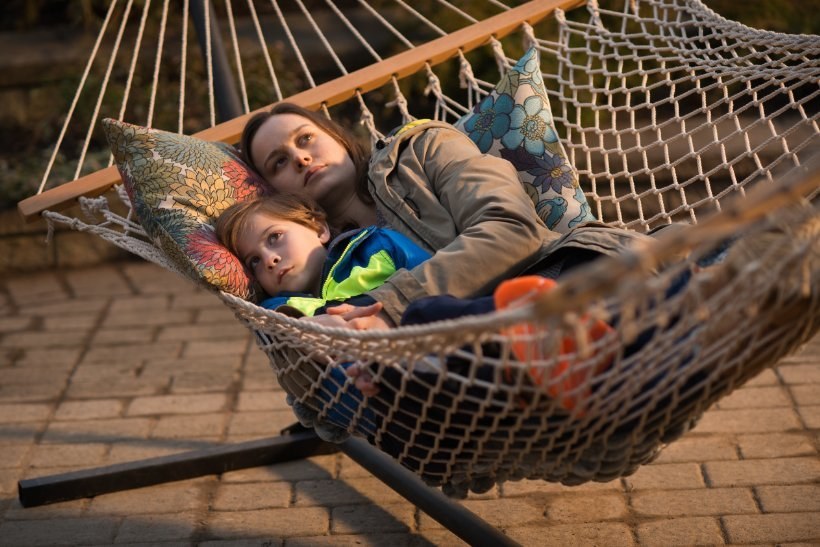 It was such a pleasure see Brie Larson make off with the Golden Globe for Best Actress in a Drama last night. Room, the movie for which she won, is a smaller movie that's going underseen, probably because its subject matter makes it sound forbiddingly grim. Any film about a kidnapped teenager kept for years in a windowless shed in only the company of her rapist and the son she conceives is going to deal with dark stuff, but Room keeps its focus steadily on Larson's character and her child, before and after their escape. It's not a story about violence, but one about survival and contending with trauma.

And Larson's performance is a considered marvel of strength and vulnerability that makes a scenario of unimaginable and yet grindingly mundane horror very real. We first see her through the eyes of her son, slowly understanding that she's carved out a precarious sense of normalcy for him in an awful situation. It's only when freed that she shrinks back into the girl she still is, one who was robbed of years of her life, and who has to confront the rage and distress and grief she's been holding at bay for so long.
It's the kind of role that should push Larson from best kept secret to J. Law territory, but one of the wonderful things about this awards season has been how it's affirmed that, despite how dire some past years have looked, there can be great roles for women beyond the plum ones Jennifer Lawrence is booking. It would have been just as satisfying to see Cate Blanchett win for her stylized performance as a woman for whom the trappings of plush New Jersey housewifery are protective armor in Carol — or Rooney Mara as the yearning shopgirl she falls in love with and, in the process, makes a participant in a world the younger woman had previously felt on the outside of.

Saoirse Ronan would have been just as valid a winner for the depth of emotion she brought to the intimate story of an Irish immigrant torn between her old home and the one she's building in America in Brooklyn. Or Alicia Vikander as the bohemian artist at the heart of The Danish Girl, a woman who supports the person she loves through a transition that brings them both into uncharted territory. Lawrence got her Best Actress win for Joy, a strong performance in a meh David O. Russell film, in the Comedy/Musical category in which she was nominated alongside Amy Schumer, vibrant in her first leading movie role Trainwreck, and Lily Tomlin in the sleeper Grandma.

"What an incredible year for women in film," a flummoxed Kate Winslet said when accepting a Best Supporting Actress trophy she clearly hadn't expected to win. And goddamn it, she's right, at least when it comes to the parts in front of the camera.
In between the Globes and the Oscar nominations, it's worth taking a moment to appreciate the fact that 2015 featured way more dynamic, complicated, bold, compelling female performances than could fit in any awards category. And they came from a more diverse array of actors than the ones getting the main attention right now. There was Nina Hoss, demolishing the world with a song in Phoenix, and Mya Taylor, doing the same thing in an almost empty bar on Christmas Eve in Tangerine. There was Charlize Theron, with her haunted eyes and her warpaint in Mad Max: Fury Road, and Charlotte Rampling, transmitting seismic currents of pain and doubt in 45 Years.
There was Teyonah Parris, sharp and sultry and so much better than her storyline in Chi-raq merited. There was Laia Costa, existing thrillingly in the moment throughout Victoria; Rinko Kikuchi, thrumming with loneliness in Kumiko, The Treasure Hunter; and Karidja Touré, fighting to carve out a new path for herself toward the future in Girlhood. There was Toni Collette, turned selfish and secretive and so human by cancer in Miss You Already, and Juliette Binoche, facing echoes of her younger self in The Clouds of Sils Maria. There were Bel Powley and Arielle Holmes, both terrifying in their rawness inThe Diary of a Teenage Girl and Heaven Knows What, respectively.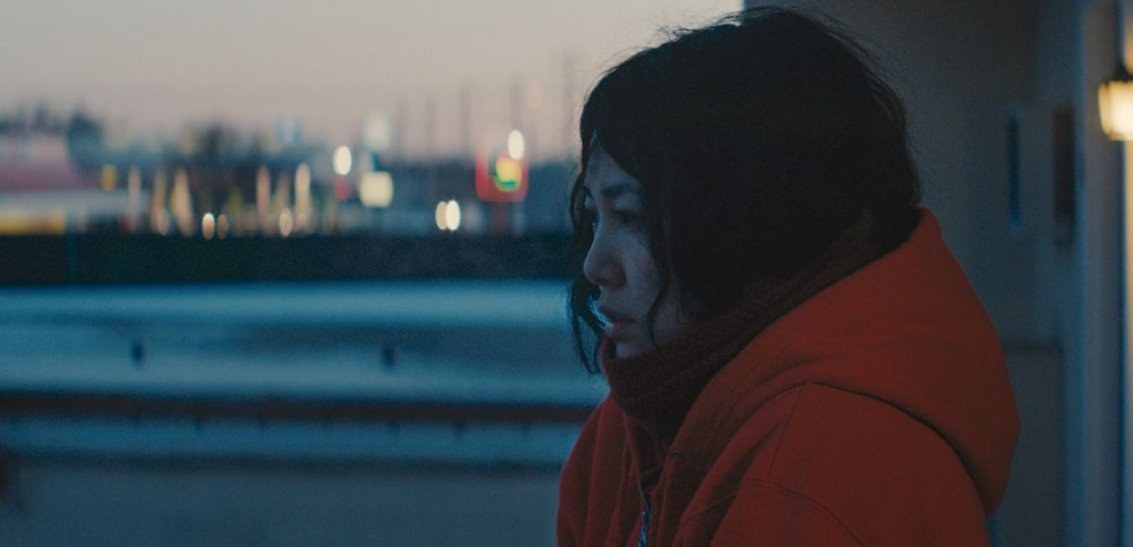 These aren't just great roles for women, they're in movies about women — most of them good ones, ambitious, beautiful, exciting ones, that comprise many of 2015's best. And that's what felt so deflating about the big prize of the night going to The Revenant — not just that it's a gorgeously made bit of emptiness, but that it's such a dully retrograde choice, this indulgently empty revenge tale about guys killing and grunting at each other in the snowy wilderness. The win suggests that men acting tough is enough for a movie to be considered important. It may (and might as well) nab Leonardo DiCaprio the Academy Award he's long been wanting in a weak field, but it's not representative of a year that's just so much more interesting than that. The ladies of 2015 deserve better.