 Gone Girl is a story about marriage and how every union requires its share of communication and compromise. That this is like calling Psycho a movie about a man with a conflicted relationship with his mother doesn't make it any less true.
Entertainment Weekly journalist-turned-novelist Gillian Flynn's compulsively readable 2012 best-seller is known for its corrosive wit and dark twists, including the doozy that will be left unspoiled here, but it's the way that its lurid developments have their roots in recognizable wedded dramas that makes the novel so much more than your typical airport thriller. The book makes the reader play marital ref between thirtysomething couple Nick and Amy Dunne, as the two take turns telling the story of their five-year-long marriage, each presenting him- or herself as the more sympathetic character, and each turning out to be awful in different ways.
And now Gone Girl is a movie opening in theaters Oct. 3, directed by David Fincher (The Girl With the Dragon Tattoo, The Social Network) and adapted for the screen by Flynn herself. Starring Ben Affleck and Rosamund Pike, with buttery cinematography by Jeff Cronenweth and a score from the Oscar-winning combo of Trent Reznor and Atticus Ross, it's the kind of adaptation that signals in a thousand ways how it's determined to get things right. And when there are so many smaller details, including its casting, its submerged but scathing sense of humor, and its dead-on portrayal of the economically devastated Missouri town of North Carthage in which it's set, that are perfect, it can feel grouchy to complain. But on screen, Gone Girl differs in a fundamental and worrisome way from the text. It no longer feels like a narrative duel between Nick and Amy — it feels like a story about the crazy thing that happens to Nick.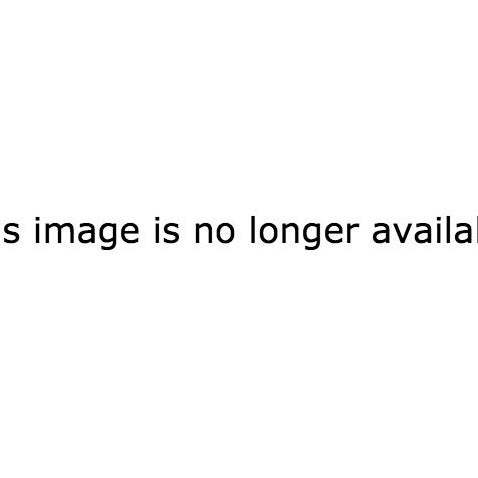 Flynn is impressively efficient at trimming and packing down her book into something feature-length, and you can see how the shift in focus happened on a basic streamlining level. Nick (Affleck) is the one who's there as the movie opens, as he returns to the immaculate suburban house he shares with Amy, his partner in an increasingly troubled marriage. He's the one things happen to, because Amy, as promised in the title, is gone, and likely to no place good.
Thirty years old, a failed magazine journalist who moved back home to the Midwest with his less-than-enthusiastic wife in order to help care for his cancer-stricken mother, Nick is an easygoing local boy who likes to think of himself as a nice guy, even if he doesn't always act that way. But when he discovers his wife is missing and there are signs of a struggle in the house, an investigation is launched that garners national attention and then starts to target Nick as the main suspect in her disappearance.
Nick is an ideal role for Affleck, whose cheesecake handsomeness (his cleft chin is part of a repeated motif) can have a dissolute air — he's a man who's done a lot of coasting by on his charm and the indulgences of women without really registering it. Placed in the spotlight, Nick struggles to play the grieving husband correctly — should you smile when asked to pose for a photo by your wife's "missing" poster? When he woodenly recites a plea for information at a press conference, even his supporters begin to doubt his innocence.
Nick has a temper. He tends to look smug, not appropriately upset, and, when questioned by detectives Rhonda Boney (Kim Dickens) and Jim Gilpin (Patrick Fugit), he has no idea what Amy does all day while he's working at the bar that he owns with his twin sister Margo (The Leftovers' Carrie Coon, a standout). And maybe there's no right way to act when a million cameras are capturing your every move, when a Nancy Grace-like TV personality (Missi Pyle) preemptively declares your guilt, and when you hire a famous defender of scumbags (Tyler Perry, looking more at ease than he ever has when not in character as Madea) to be your lawyer. Meanwhile, Amy (Pike), in flashbacks, recounts her side of the story by way of her diary, presenting her giddy first meeting with Nick at a party in New York, their lives together an abbreviated urban romance that gives way to the harsher realities of unemployment, their move, and Amy's growing sense of estrangement from and fear of the man she married. She's a little too perfect, in her telling, if also a bit remote — a martyr to the marriage she's fighting to save, a fragile blonde gamely warding off doubts that her husband would ever do her harm. (Pike is good, but she's a little too aristocratic for the role.) Everyone gets to show themselves in their preferred light when they're the ones in charge of the telling.
It's a narrative device that's central to Gone Girl in book form, but one that the movie lets half slide. Amy narrates some of her sections in voice-over, including a nod to the "cool girl" section that's the novel's most caustic, lingering part. Nick does not. His parts, marked on the page by elisions and half-lies and defensiveness, become the movie's own point of view — they're presented as fact. We might doubt his trustworthiness as a character, but we never get a chance to do so as a narrator, which isn't the case for Amy, whose sections are marked as subjective in a way that Nick's aren't.
Fincher directs Gone Girl with a glossy elegance — the coolness of his touch as a director lends itself well to this story of unlikable people. But the end result is a movie that's closer to his stylish but hollow The Girl With the Dragon Tattoo than with his more virtuoso work like Fight Club. It's not just that Gone Girl lacks the conviction of its own nastiness — it's simply not the toxic soulmate saga that its source material is, a brilliantly cynical take on what it means to put effort into your relationship. Instead, Gone Girl feels more like the story of someone who's gotten involved with a sociopath, and given the dark places it goes in its second half (which features an instance of stunningly staged violence), this imbalance makes the film feel like it has absorbed the edge of misogyny shown by some of its characters. After all, marriage is about a union between two people, not one person trapping another — even if you're depicting that solidarity in the most bitterly ironic sense.