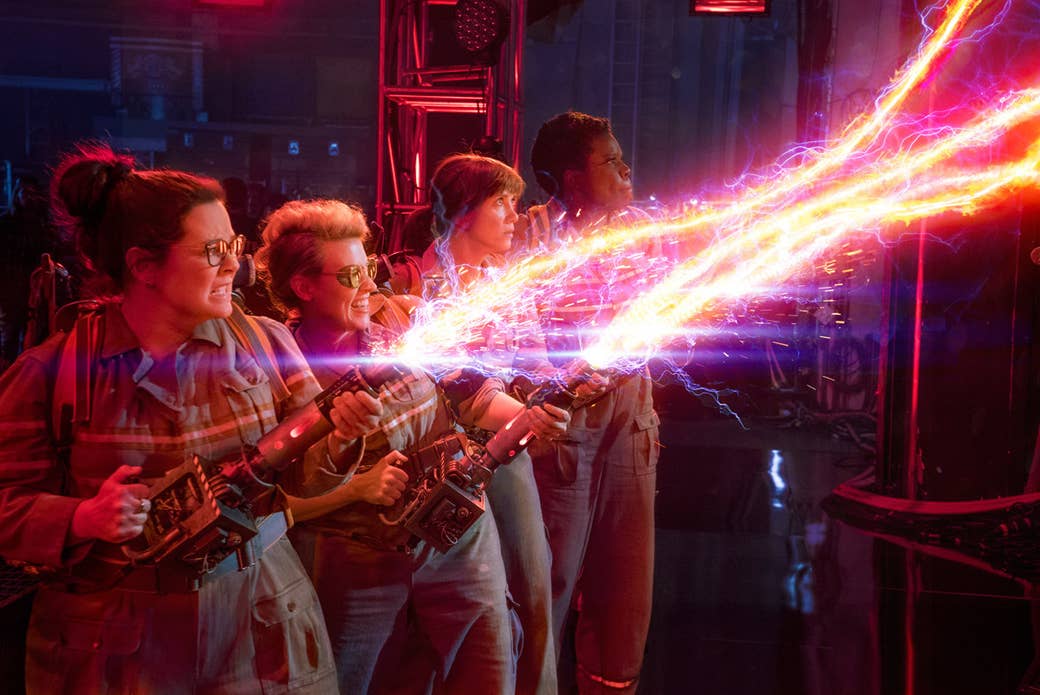 With all love and respect for 1984's Ghostbusters, the worst parts of the all-female reboot are ones in which the new film stops to pay obeisance to the old one — familiar faces trotted out for pause-for-applause cameos, labored business involving the logo. Like Star Wars: The Force Awakens, 2016's Ghostbusters is a movie both boosted by nostalgia and constrained by it, retracing the steps of its predecessor like someone who bursts onto a dance floor ready to show off slick new moves, only to get railroaded into doing the Macarena.
It's an obligation that's best exemplified in a scene in which three of the main characters get squashed under an inflatable Stay Puft Marshmallow Man. There's a spectral parade, and a set of malicious floats (it's a long story), and boom! Down they go under the pillowy heft of the delicious, sailor-hatted destroyer of worlds. The camera cuts to the trio as shot from below as they try to talk, their faces contorted into Picasso portraits from being pressed against the ground. It's a funny visual, and Ghostbusters is a funny movie, centered on four comedic performances too strong to pick a standout. But there's a pointedness to the moment that isn't accidental: The new characters are literally crushed under the weight of a holdover from the original film.
Remaking this beloved film with women as leads is an act revolutionary enough to attract the ire of legions of Ghostbros insisting that the very concept will warp time and space to retroactively ruin their childhoods. But it's also, you know, remaking a beloved film, one of Hollywood's least revolutionary habits. Director Paul Feig and co-writer Katie Dippold sometimes seem caught between nodding to the past and rolling their eyes at the haters, when the gesture they really want to make is to flip the bird to everyone.
There is, in fact, a masterful sequence of sustained, creative bird-flipping in Ghostbusters, but it's one that physicists Abby Yates (Melissa McCarthy) and Erin Gilbert (Kristen Wiig) and engineer Jillian Holtzmann (Kate McKinnon, playing what's truly a human comic strip character) are on the receiving end of. The three get kicked to the curb by a sketchy scientific institute — and only after Erin has already been given the boot from her respectable gig at Columbia University. They have to set up shop above a Chinese restaurant — considering Tribeca firehouses command an outrageous price in rent these days — and hire a handsome idiot named Kevin (Chris Hemsworth, delightful) to serve as their absolutely terrible receptionist. In order to complete the team, they link up with MTA employee and NYC history buff Patty Tolan, played by Leslie Jones, who does a lot to fill out a character who could have benefited from a little more distance from the tired trope of the street-smart black person. And throughout their easygoing, enjoyable rollick through a contemporary New York (which looks suspiciously like Boston), and their budding business as busters of ghosts, they're given continual grief by other humans. As Abby informs the movie's villain, pasty hotel janitor Rowan (Neil Casey), "People dump on us pretty much all the time."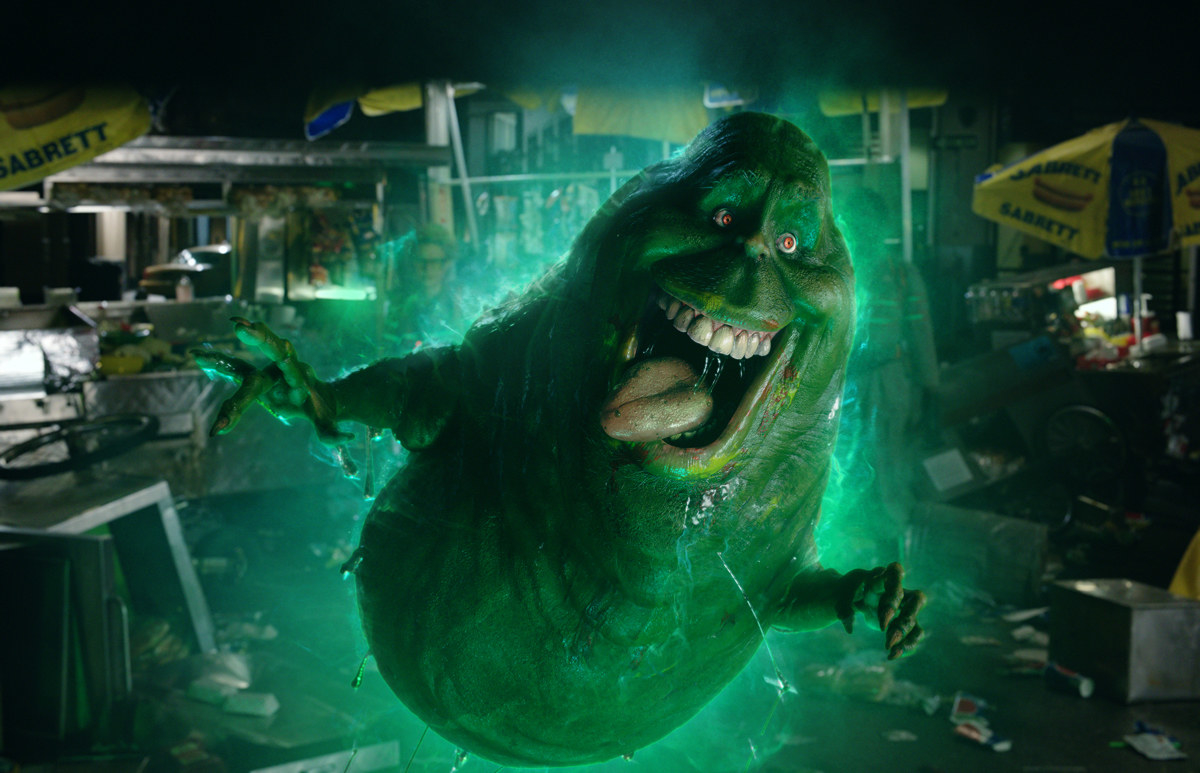 The '80s Ghostbusters montaged their way to a fame that included Time magazine covers and sexual favors from incorporeal groupies; these new Ghostbusters are debunked on NY1, publicly disavowed by the privately grateful mayor (Andy Garcia), and their videos sneered at as fakes on YouTube. When Abby notes it's best to never read the comments, she might as well be talking about the response to the trailer of the very movie she's starring in. The toxic pre-lash to this Ghostbusters has seeped into the plot, and especially into Rowan, an aggrieved internet-troll type who wants to "cleanse" the world as revenge for perceived mistreatment and gives himself pep talks in the mirror about how "You have been bullied your entire life — now you will be the bully!" Rather than empathize with the similarly maligned Ghostbusters, Rowan resents them, repurposes their research to empower his rage, and then makes them his new targets.
Within the inescapable structure of rescuing New York from spirits, ghostly possessions, and Rowan's dastardly plan, the new Ghostbusters reveals itself to be a movie about learning to let go of the need for outside approval — something Erin, who has a long history of being doubted, struggles with the most. It's a more radical shift than the gender-swapping, leaving the original film's "we told you so" triumphs behind for the more touching, less fist-pumping "who cares what they think" realizations.
Jones, McCarthy, McKinnon, and Wiig are so good together — and in ways that are distinctively theirs and not recycled from the past — that their message of not giving a damn resonates better than the movie's underwhelming climax. Saving the world and reliving memories of the older film isn't the interesting part of Ghostbusters. The interesting part is in how these characters bounce off of one another along the way, these brilliant, awkward, hilarious women who come to find they need affirmation only from one another. It's a sight that's worth all the nasty comment sections the internet has to offer.