Director Michael Mann was making hyper-stylish globalized blockbusters back when the Transformers franchise was but a robot-alien twinkle in Michael Bay's expensive-sunglass-covered eye.
Mann's new film, the hacker thriller Blackhat, feels like a spiritual sequel to his 2006 adaptation of Miami Vice, which, love it or loathe it, often embodied the kind of thrilling, larger-than-life lushness that Mann can do better than anyone else. And Blackhat manages to be even more unmoored and beautiful and remote and empty. It involves a continent-hopping terrorist plot that brings together the FBI, Chinese officials, and a convict released from prison for the occasion. And it is, for the most part, amazingly dull.
Blackhat stars Chris Hemsworth as Nicholas Hathaway (who's referred to by his last name like it's some notorious handle), a man in the middle of serving a decade-plus sentence for his past hacking misdeed when he's furloughed from prison at the insistence of his old MIT roommate, Chen Dawai (Wang Leehom), now a security analyst with the Chinese government. A malicious hacker has caused a meltdown on a Chinese nuclear plant using a remote administration tool Hathaway and Chen wrote back in college. Joined by Dawai's network engineer sister Lien (Tang Wei) and — in the spirit of international cooperation — FBI agents Barrett (Viola Davis) and Jessup (Holt McCallany), the team tracks the hacker from the U.S. to Hong Kong and Indonesia.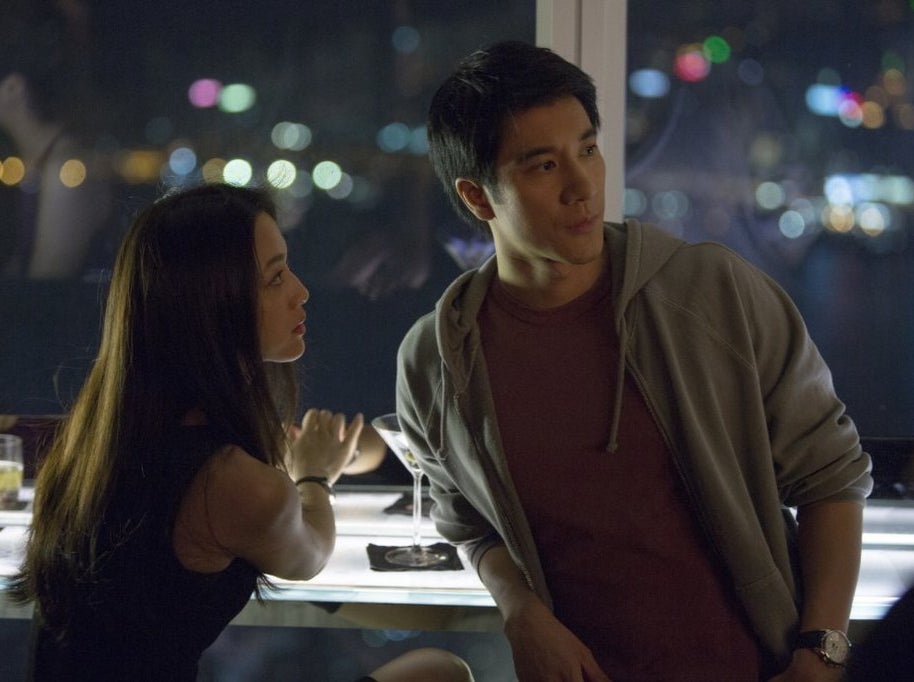 Hemsworth definitely looks great as Hathaway, strolling through a Malaysian mining site in a deep V-neck and sunglasses or manfully huddling over a keyboard, his blond mane perfectly disheveled. But sometimes, he has to open his mouth to mutter incoherent cyberbabble (Morgan Davis Foehl wrote the screenplay) in what's best described as a generically working-class American accent. Hemsworth's been plenty charismatic as Thor in the Marvel Studios movies and in films like Rush and The Cabin in the Woods, but he's just a beautiful absence here, an unconvincing computer genius and a lumpish leading man.
He's not alone in looking lost, though — Tang, who rose to fame in Ang Lee's Lust, Caution, and whose English is heavily accented, struggles through her own creaky dialogue with evident discomfort. Davis, who can inject life into the most thankless role, does her best with one in which her only bit of character development is a breathtakingly brief, shameless bit about 9/11. American-born Taiwanese pop star/actor Wang is fine, and McCallany looks neat in a shoot-out. But that's not entirely on the actors. All of the performances feel like they've had the volume turned down, to such a degree that it has to be a choice on the part of Mann, as if he's impatient with letting his actors say anything, as if their characters' dramas are getting in the way.
But getting in the way of what exactly? Yes, no one these days would dispute the incredible damage that hacking can do. And while the villain's second trick entails some not-particularly-sexy meddling with soy futures, it still makes a valid point about what could happen if someone interfered with the market. But the movie treats hacking as a combination of magic (the camera follows electrical charges inside computers) and some amusingly obvious tricks. When Hathaway decides to break into the NSA to use one of their programs, he does so by email phishing an agent there in a sequence that's breathtakingly anticlimactic. For his next move, you think, will he charge a lot of pizzas to the guy's credit card?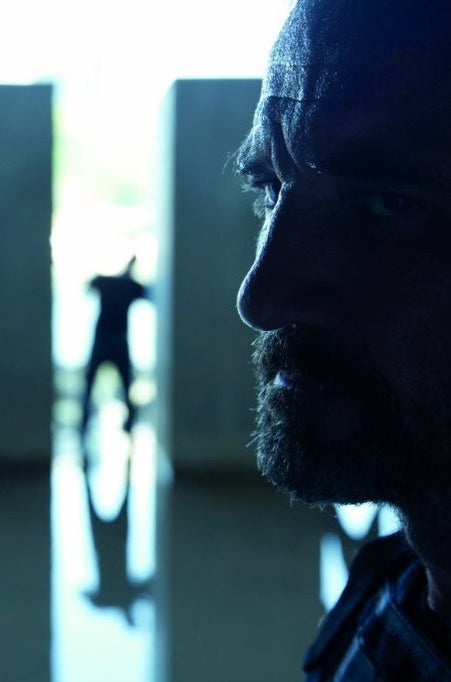 When the movie ends, you might muse in retrospect that its finale was about tension between high-tech crime and the physical world, except that the showdown — staged in the middle of a festival parade — ends up being a punchline instead of profound. All that globe-hopping for such a petty clash.
Mann isn't interested in cybercrime or cyberterrorism. And Blackhat is compelling evidence that he doesn't care much about people, either, at least as anything more than photogenic set dressing. The script is so preposterous that it could have been trashy fun in the hands of another filmmaker, but Mann is too gifted a director for that. Instead, he's essentially muted the narrative to make an extremely expensive art film starring a diverse, strategic coterie of international talent, a collection of gorgeous little highlights and overall malaise.
When Hathaway notices Lien, the camera mimics his gaze and zeroes in on the nape of her neck, then her lips; it's a dreamy shorthand evocation of desire. When they have a clinch on a rooftop overlooking the city (it's hard to remember which one), they're basically just two attractive strangers mashing their faces together — the movie's consigned all of the time they spent getting to know one another to ellipses. Later, when Dawai notes his sister is happier with Hathaway than he's ever seen her before, the audience wonders when he had time to notice.
There's also a flatness to the digital photography Mann prefers that unifies his imagery — Los Angeles is Hong Kong is Jakarta, each city a compression of people in tall buildings that look like a circuit board at night. So many of these sequences would look sleekly lovely, if lifted and played out of context — a gunfight on the street by Quarry Bay, a private plane ride, a stakeout by a shady temple square. But the whole is dolefully listless, a thriller bored by its own supposed thrills.
Blackhat opens in theaters on Jan. 16.
Looks like there are no comments yet.
Be the first to comment!