Here Are 6 Movies You Might Not Know About, But Won't Want To Miss This Month
There are exciting directorial debuts from women filmmakers, significant Asian-American releases, and kick-ass female action heroes to be found in theaters this month — you just have to know where to look.
1. Gook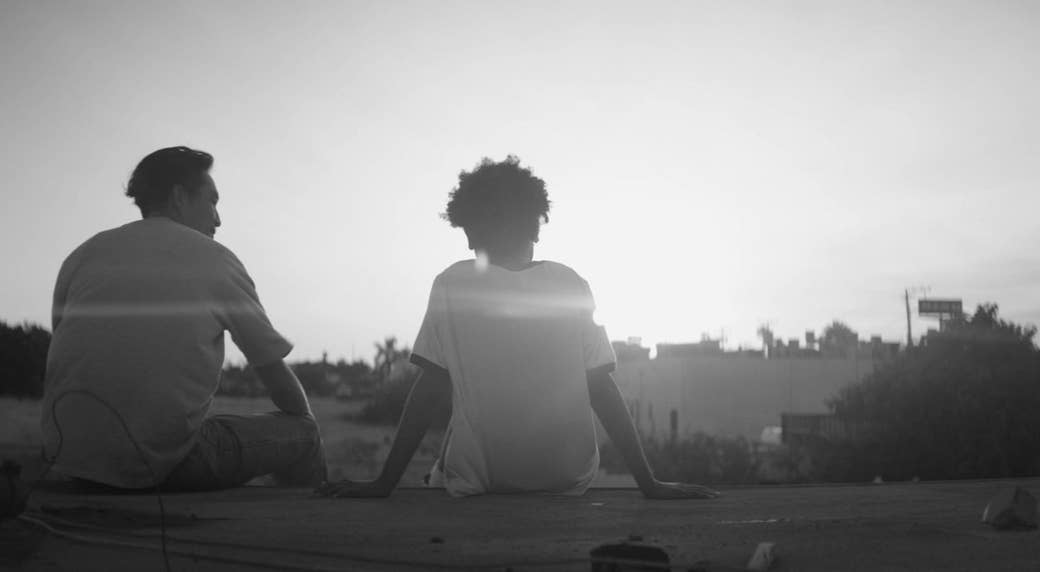 Taking place on the first day of the 1992 LA riots, Justin Chon's black-and-white indie with the incendiary title serves as a pained rumination on the place of Asian-Americans in our troubled racial tapestry. Its main characters, brothers Eli (Chon) and Daniel (David So), work in Paramount, just east of Compton, running the struggling shoe store left to them by their late father, a first-generation Korean immigrant. They exist within the primarily black and Latino community without belonging to it — outsiders looked at as either predatory trespassers or soft targets by most of the people they encounter. And not without reason — they're queasily aware that they're seen in the same light as the suspicious liquor store owner down the block, Mr. Kim (Sang Chon), a Korean man from their father's generation who's content to take money from the neighborhood but sits glowering behind his bulletproof glass, clutching a gun. In a scene meant to evoke the killing of Latasha Harlins, he threateningly accuses 11-year-old Kamilla (Simone Baker) of stealing.
Kamilla happens to be the brothers' only local friend, a surrogate sibling of sorts who's found a sanctuary for herself in their store, though it's one her own brother, Keith (Curtiss Cook Jr.), disapproves of due to the tragic history between their families. In its depiction of a city poised to explode with tension and fragmented along racial lines, Chon self-consciously evokes Do the Right Thing, a huge work that casts a long shadow from which Gook doesn't escape. His film is a nuanced, minor version of Spike Lee's as told from the perspective Sonny, the Korean grocer who pleads in broken English to those who would burn his store at the end "I no white! I black! You, me, same!" But Gook, with its Asian-American characters witnessing and lingering at the fringes of black oppression and unrest, aware of it without sharing in it, would never make so simple a claim.
How to see it: Gook is now in theaters in limited release.
2. Kill Me Please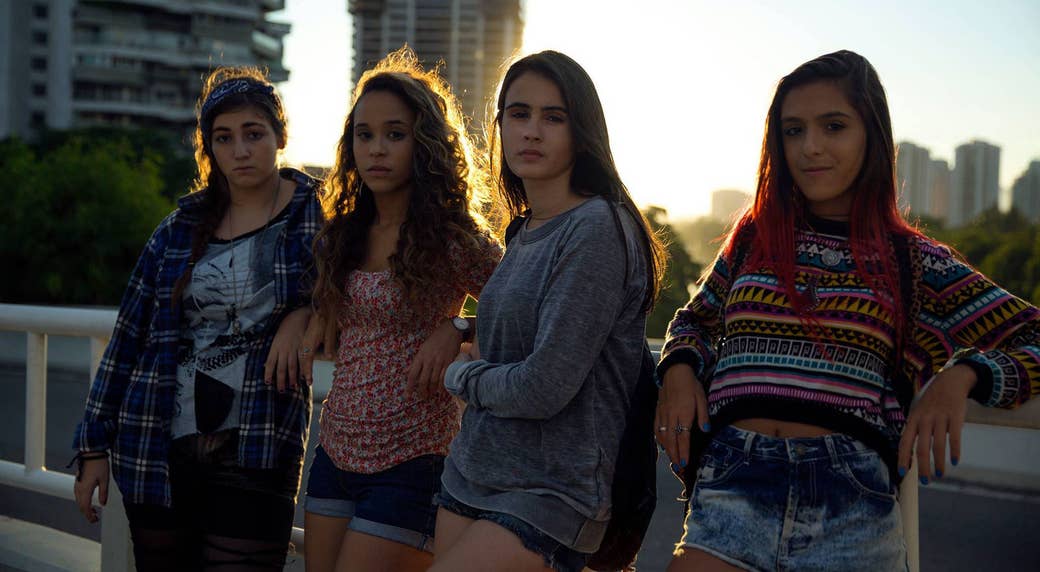 Sex, death, and adolescent angst intertwine in Brazilian filmmaker Anita Rocha da Silveira's mesmerizing debut, a movie that lingers in the general vicinity of horror without ever giving away where it's heading. Kill Me Please is half a dreamy exploration of the lives of a set of well-off high schoolers in Rio's Barra da Tijuca neighborhood, and half a study on how a mysterious string of nearby murders starts to affect their state of mind. The killer has a taste for pretty adolescents — adolescents like the main character, 15-year-old Bia (Valentina Herszage), a schoolgirl who is titillated rather than frightened by the things she has in common with the victims. Her friends, with whom she spends long, idle hours — no parents are ever seen onscreen — gather around news of a new body being found like it's the hottest gossip. Hotter, even, because when you're their age, death feels more like an intriguing abstraction than a real fear, even when it's lurking in the empty lots around your rapidly developing corner of the city.
Then Bia has an intimate encounter with mortality that seems to set her world permanently askew, leading her to systematically alienate everyone in her life, from her devout boyfriend to her besties, in pursuit of something she can't begin to articulate. Mood rather than story-driven, Kill Me Please has a deep, Lynchian weirdness to it, from the heightened showiness of the church services the characters sometimes attend, to the voracious quality of the making out they habitually engage in, like they're trying to swallow their partner whole. But the death-obsession doesn't seem exaggerated at all — just a standard kind of teenage curiosity allowed to blossom into something darker and grander, into a last scene that makes Rocha da Silveira feel like a gothier, sexier successor to Sofia Coppola. And how awesome is that?
How to see it: Kill Me Please is now playing in Brooklyn, and heads to LA on Oct. 13.
3. Lemon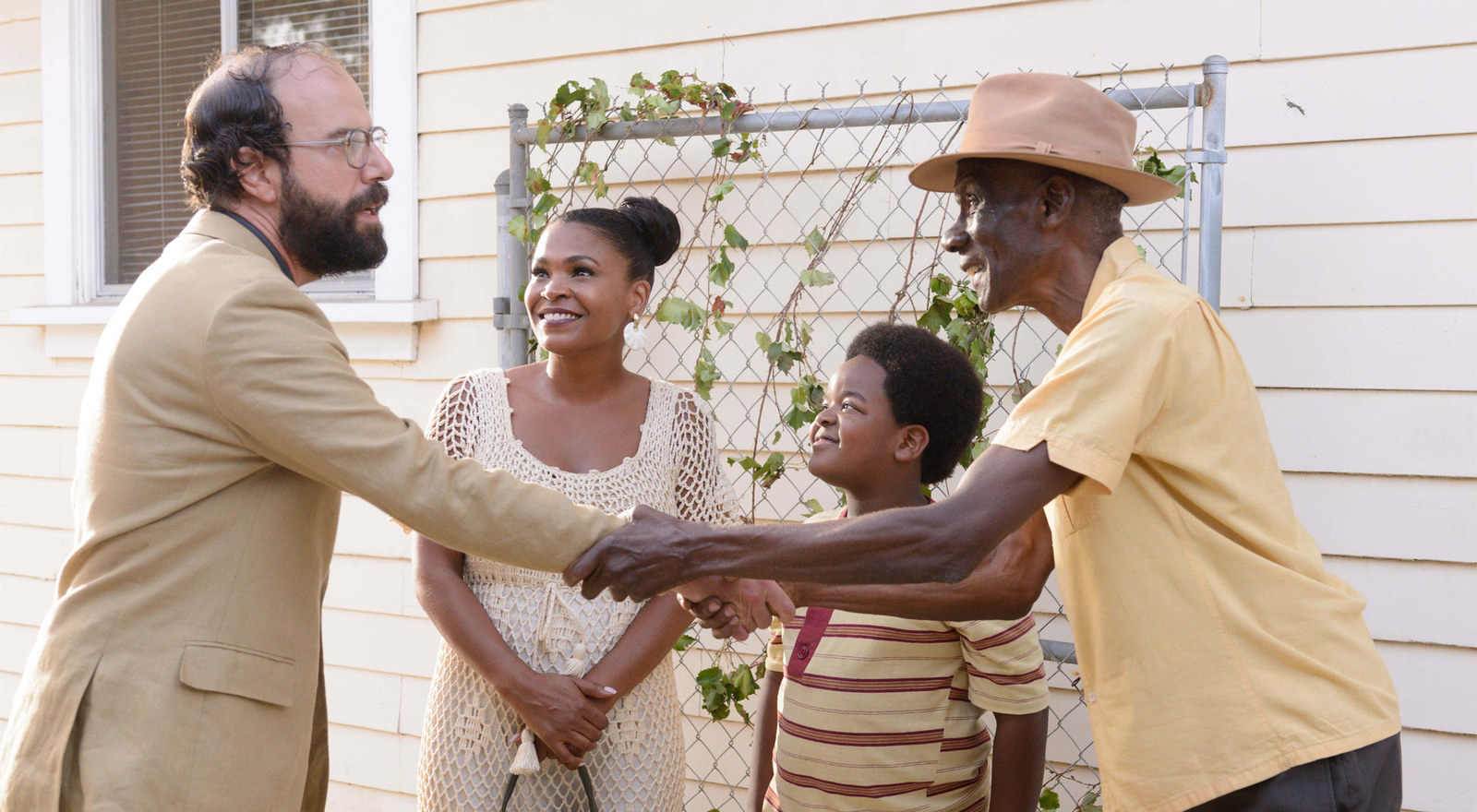 Lemon is an absurdist movie about a fortyish failed actor named Isaac (Brett Gelman) who gets dumped by his estranged, blind girlfriend Ramona (Judy Greer) and stumbles his awkward way around Los Angeles coming to terms with his underwhelming life to date. If this description sounds tremendously quirky-indie, well, for the most part, that's how the film plays. It premiered at Sundance and, in addition to Gelman and Greer, features appearances from fellow scene stalwarts like Michael Cera, Gillian Jacobs, Jon Daly, and Martin Starr. But Lemon is also the directorial debut of a black woman, playwright, and filmmaker Janicza Bravo, who has a keen interest in interrogating the insular world of alt-comedy in addition to playing around in it.
And so the movie also features Nia Long as a casting director Isaac attempts to woo by asking her out for an uncomfortable date of stilted conversation. While it doesn't exactly go well, he then convinces her to take him along for an even more uncomfortable outing to her Afro-Caribbean family's barbecue, where the attendees are bemused by Isaac's wincing attempts to talk to them about race. Isaac isn't presented as another blundering white guy comedy protagonist for whom everything works out okay in the end — he's a man whose presumptions of success get observed from the outside, where they don't look all that merited. If there are any hints of autobiography in the characters' uncertain fledgling romance (Bravo and Gelman, who are married, wrote the script together) they're best guessed at — the film feels boldly indifferent to any more personal readings. It is, in the end, more compelling in the interviews Bravo has given than as an intentionally divisive viewing experience, but its discordance is distinctive and hard to forget. More than anything, it leaves you anxious to see what she does next.
How to see it: Lemon is now in theaters in limited release — here's a list of locations.
4. The Trip to Spain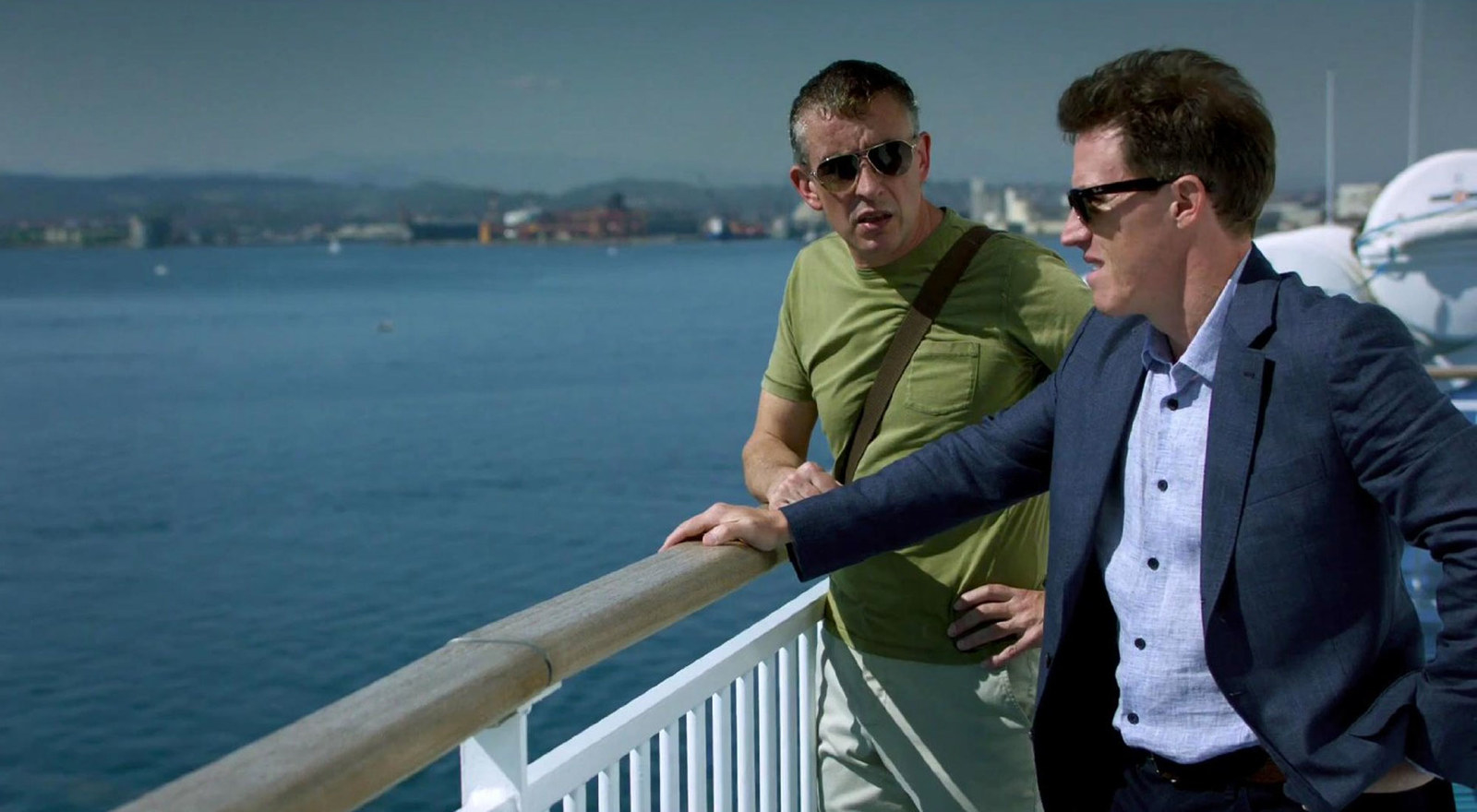 Fair warning: The Trip to Spain utterly flubs its ending with a miscalculated joke that's meant to be at the expense of Steve Coogan (playing a fictionalized version of himself), but feels more like a burst of xenophobia. Everything before those final 30 seconds is wonderful — a wealth of bitterly funny meditations on status, food, travel, mortality, and relationships from the team of Coogan, fellow actor-comedian Rob Brydon (also playing himself, sort of), and director Michael Winterbottom. The Trip to Spain is the third movie in a series from the trio, each of them cut down from a longer episodic TV version, but you don't need to know that or to be familiar with predecessors The Trip and The Trip to Italy to appreciate this new one.
All that's required is an enjoyment of the improvisation-heavy dynamic between Coogan and Brydon, who drive around Spain on a travel writing assignment eating gourmet meals and trading banter and celebrity impressions (David Bowie and Mick Jagger are among those added to the roster). The relationship between their characters is the sort you don't often see onscreen, one based less on mutual affection than on mutual understanding. The two snipe at each other as often as they commiserate over careers and aging. They're united in their showbiz insecurities and egos, and while that isn't the most heartwarming basis for a friendship, three films in, it's still a very entertaining one.
How to see it: The Trip to Spain is now in theaters in limited release.
5. The Villainess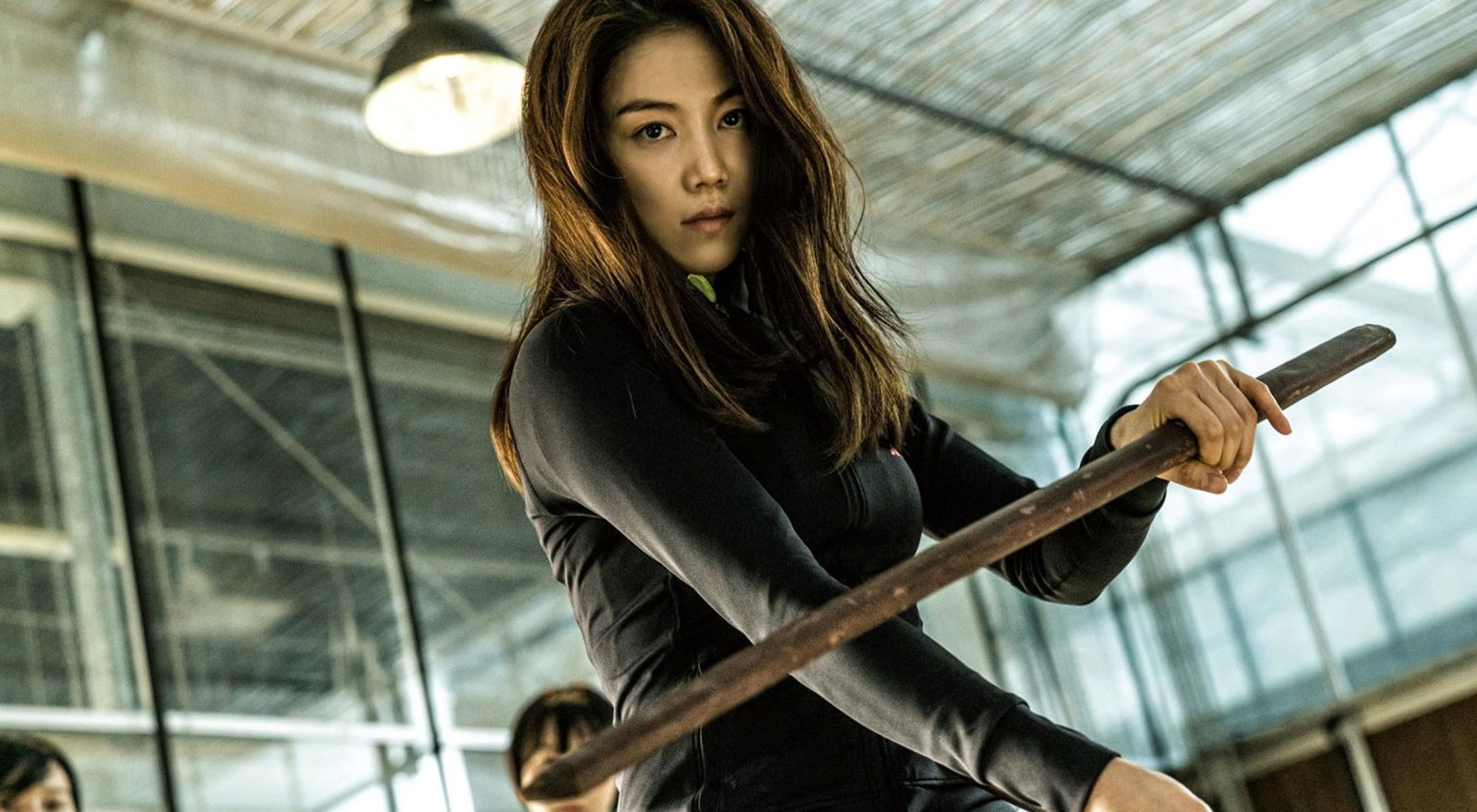 There aren't a lot of movies out there that alternate between bone-crunching violence and K-drama-worthy emotional twists. But The Villainess makes you think that there really should be. The film comes from Jung Byung-gil, who, like Atomic Blonde's David Leitch, got his start as a stunt performer before becoming a director. And it shows in every astonishing action sequence the movie packs in, including an opening one that plays like an homage to the hallway fight in Oldboy. Only this is shot entirely from the main character's point of view as she punches and slices her way through dozens of gang members in an act of vengeance we only later discover the motivation for. The camerawork is just as dazzlingly, impossibly fluid in the fight scene carried out on motorcycles, and the jaw-dropping sequence in which the hatchet-wielding main character smashes her way onto a moving bus.
But when she's engaged in technically awe-inspiring acts of slaughter, antihero Sook-hee (Kim Ok-bin) is being put through the ringer dramatically in a plot that pulls freely from La Femme Nikita, Shiri, and Kill Bill and plenty of others. Sook-hee trains to be a gang assassin and then, after her husband gets killed, gets recruited by a black ops government organization to train in even more ridiculous ways to serve as an assassin for them. Also, she's given plastic surgery, has a kid, and marries a new guy who's secretly been deployed by the agency they both work for to keep tabs on her but who's maybe also falling in love with her for real. And she goes undercover as a lead actress, which is a delightfully counterintuitive approach to blending in as a sleeper operative. It's all extremely hard to follow and silly, but Kim plays her character's suffering as real and wrenching, making The Villainess a rare thing indeed — a brutal action movie in which the damage you worry most about is that done to its protagonist's heart.
How to see it: The Villainess is now in theaters in limited release — here's a list of locations.
6. Whose Streets?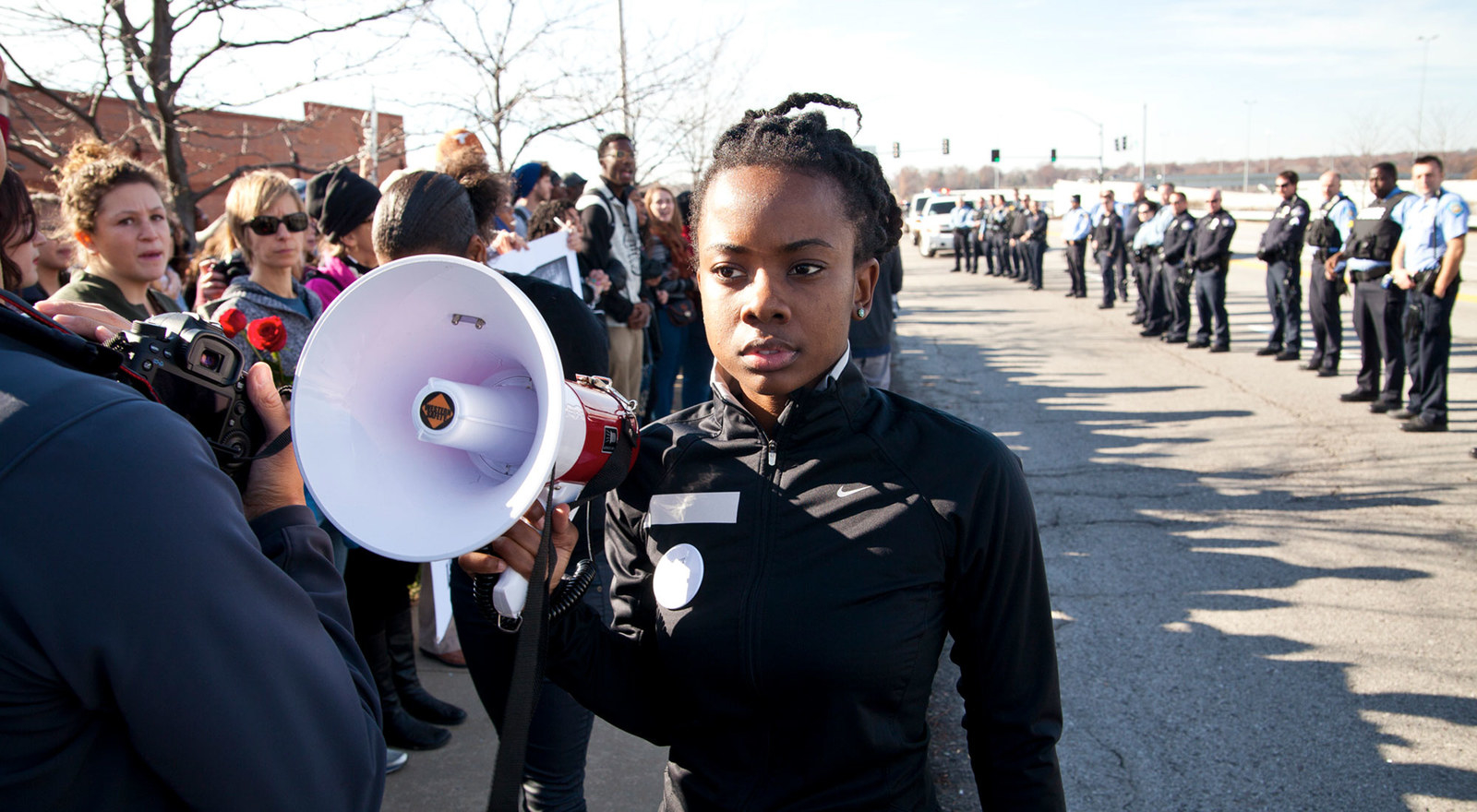 [Note: BuzzFeed News signed on as a presenter of Whose Streets? in August — the author of this piece saw the film in January.]
It's been three years since Ferguson, but sometimes it can feel like it's been three decades, given how much has happened since the unarmed, 18-year-old Michael Brown was shot to death by police officer Darren Wilson on Aug. 9, 2014. The rousing, vital documentary Whose Streets? works both as a way to revisit one of the moments that brought Black Lives Matter to national prominence, and to reckon with how much went unseen in news coverage from on high. Directed by activist-turned-filmmaker Sabaah Folayan and Damon Davis, Whose Streets? offers a ground-level point of view of events that might start off with the painfully familiar to anyone who followed the media coverage, but quickly becomes less so, the film lingering in Ferguson after the news crews leave to capture the burgeoning of a movement.
Whose Streets? is raw and vivid in its mission to depict what those crews didn't, mixing news footage with cell phone footage with professionally shot footage. It gradually coheres around figures like Copwatch's David Whitt, and partners Brittany Ferrell and Alexis Templeton, people who work to channel the momentum of the unrest into ongoing activism. The film only grows more powerful as it goes along — maybe never more so than in the scene in which it holds on the face of the sole black woman in a line of police. As the activists the cops are confronting engage with her and then tell her they have love for her, she tears up — and watching, it's hard not to do the same.
How to see it: Whose Streets? is now in theaters in limited release — here's a list of locations.