1. Henry Gamble's Birthday Party
Henry Gamble (Cole Doman) is turning 17. He's coming to terms with the fact that he likes boys, a revelation complicated by the fact that he's the son of an evangelical preacher, Pastor Bob (Pat Healy). Over the course of 24 hours, director Stephen Cone's film weaves its way through the preparation for his birthday, the suburban pool party in celebration, and the aftermath, doing impressive justice not just to Henry, but also to the large ensemble attending the shindig. Among those characters are Henry's religious and secular friends, including the guy (Daniel Kyri) nursing an obvious crush on the handsome, golden birthday boy; the older sister who's home from Christian college and struggling with her faith; a young man with mental health issues who doesn't get the support he needs at a crucial moment; and the various adults from Bob's church.
Outside of the conservative-skewing faith-based film market, indie cinema hasn't had a great track record with portrayals of Christianity, tending to use it as shorthand for hypocrisy or a lack of sophistication when it shows up at all. Cone, the son of a Southern Baptist choir director, has by no means made a faith-based movie, but he's made one that treats faith seriously and without condescension. While his characters wrestle with their beliefs or the edicts that accompany them, they're not portrayed as trapped or fooled by religion — it's a part of their lives, a relationship that shifts and changes just as they do.
How to see it: Henry Gamble's Birthday Party is now available on DVD and for digital rental and purchase.
2. Holy Hell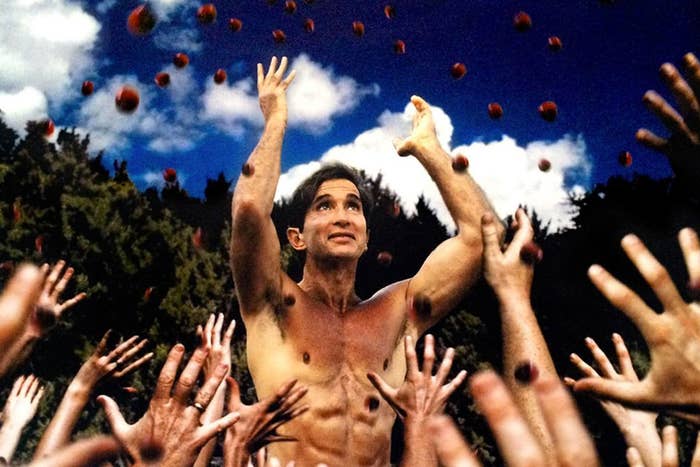 For two decades, Holy Hell director Will Allen was a member of a cult — not that he or any of the other members called it that, not until they painfully extricated themselves from what was then known as "The Buddhafield." It started as a New Age collective ("Our little utopia in the middle of this big giant city," as one interviewee puts it). It was not just a spiritual endeavor, but an instant West Hollywood family of beautiful, like-minded young people who lived together and shared a sense of connection they'd be unable to find anywhere else. Allen was the group's videographer, documenting their gatherings in the '80s and '90s, and creating earnest, cheesy films at the bidding of their teacher, an enigmatic man named Michel.
It's those years of footage that make Allen's documentary so enthralling, telling the sad if familiar story of getting drawn into a controlling and damaging organization from the inside, and capturing the long slide from idealism into heartbreak on camera. Holy Hell, raw and anguished, is not just a story about a terrible breach of trust, but one of loss, its creator mourning the relationships he had. If the notion of how someone can wind up in a cult has remained a little abstract for you, Allen's film should change that with its frog-in-a-slowly-heating-pot perspective. It showcases the ways in which the desire to belong can be preyed upon, and how people can hide or ignore their own mistreatment because they so badly need to preserve the lie they've been sold.
How to see it: Holy Hell is now in theaters in limited release. You can find a list of locations here.
3. The Idol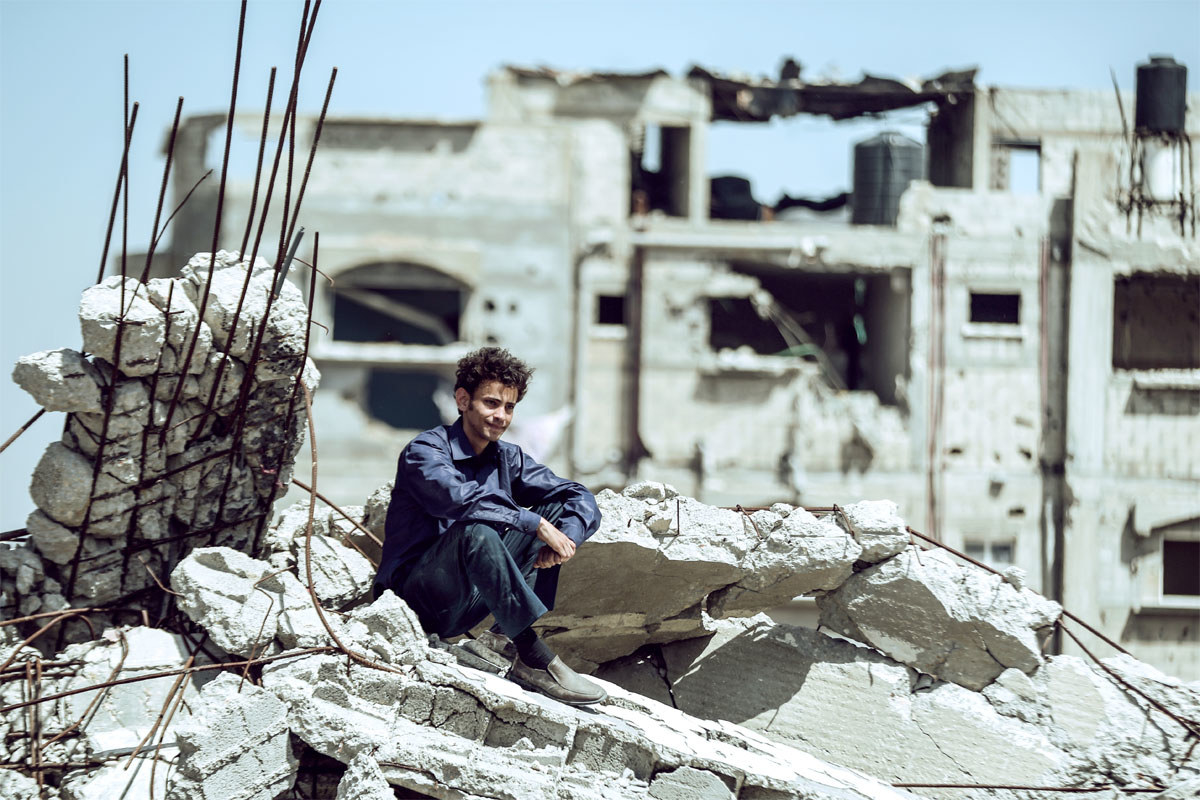 Mohammed Assaf, the subject of Hany Abu-Assad's biopic The Idol, has the kind of backstory reality show producers would plotz over — which they surely did, seeing as his vocal talents and performance chops made him the champion of the second season of Arab Idol. The Palestinian Assaf grew up in a refugee camp in Gaza, working as a taxi driver and wedding singer until his big television moment, which he managed by chancing and bribing his way across the Egyptian border. Once there, he was told he'd arrived too late, so he climbed a wall to get inside the building where auditions were being held.
For The Idol, Abu-Assad, who's best known for the searing, Oscar-nominated suicide bomber drama Paradise Now, neatened up and fictionalized aspects of Assaf's life, condensing his siblings, for instance, into to a single tomboy sister with kidney troubles. But his transition from sweet-voiced kid (Qais Atallah) trying to buy smuggled instruments to lanky young man (Tawfeek Barhom) risking never being able to return home needs no juicing to be dramatic. Abu-Assad understands Assaf's power as a symbol for an unheard population, but also as an old-fashioned underdog.
How to see it: The Idol is now in theaters in limited release. You can find a list of locations here.
4. The Lobster
Single people are hunted for sport in this absurdist comedy from Dogtooth's Yorgos Lanthimos, set in a world that seems to consist only of a city, a hotel by the sea, and the surrounding wilds. The rebellious ones, that is, the ones trying to live outside the system. They're tracked down in the woods and shot at with tranquilizer guns by fellow singletons trying to extend their own window as humans. In The Lobster, everyone who goes for 45 days without a romantic partner is turned into the animal of their choosing. The recently divorced David (Colin Farrell, mustached and soft around the middle and better than he's been in years) thinks he'd like to be a lobster.
Lanthimos, a Greek director making his English-language debut, has made a movie of the sort whose pleasures are better discovered than described, but it presents a dystopia in which dutiful pairing up or avowed solitude are both terrible choices to be forced into, represented by the two halves of the film. It's the first part that's the stronger one, taking place in the hotel where a manager (Olivia Colman) oversees activities with the firmness of the headmistress at a reformatory, instructing her audience on the rightness of coupling up and running them through organized activities. But the film's arid sense of humor makes it unforgettable as a whole, an odd fable of romantic choices with some nice supporting turns from John C. Reilly, Ben Whishaw, and Rachel Weisz.
How to see it: The Lobster is now in theaters in limited release.
5. Love & Friendship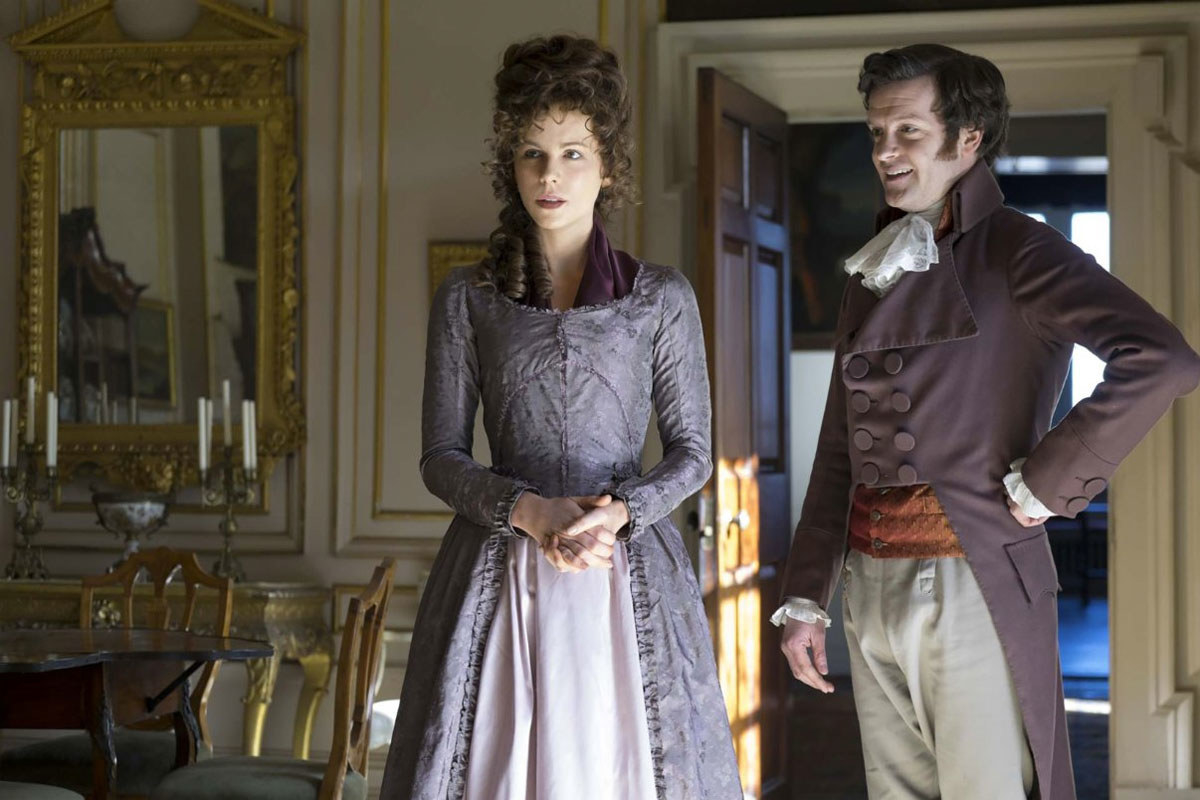 Love & Friendship is Jane Austen with the romance drained out, exposing the pragmatism and the economic urgency underneath. That sounds grim, but the result is actually a tart, fizzy delight from Metropolitan director Whit Stillman, who adapted the film from Austen's early novella Lady Susan. Its main character — its anti-heroine, really — is Lady Susan Vernon (Kate Beckinsale), a widow with the reputation of being "the most accomplished flirt in England." She's forced to impose upon her in-laws at their country home after been run off the estate at which she'd be staying for getting a little close to her married host. Susan is hilariously and brilliantly opportunistic, though she's only open about her manipulations with her best friend (Chloë Sevigny), otherwise painting herself as misunderstood and unfairly maligned by jealous rumors.
Stillman has made a career of comedies of manners, and has been a longtime Austen fan. In his hands, the author's never been funnier, as Susan tears her way through polite society, the perfect predator in ruffled gowns, winning and breaking hearts while keeping an eye, always, on bank accounts. Beckinsale is a pleasure, especially when she's reunited with her Last Days of Disco co-star Sevigny, and she's outshone only by Tom Bennett as wealthy idiot Sir James Martin, whose reaction to peas, which he's apparently never seen before, is the highlight of the movie.
How to see it: Love & Friendship is now in theaters in limited release.
6. Weiner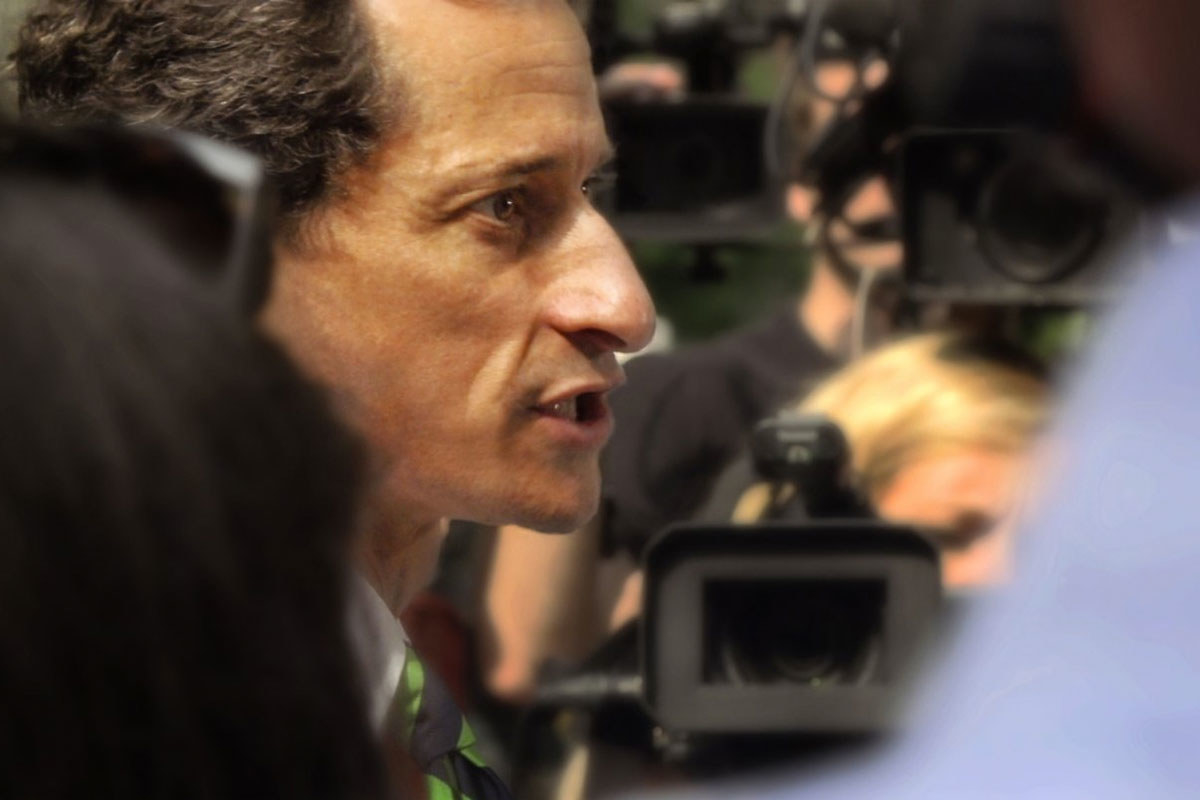 You could cut together a tragic experimental short consisting only of Huma Abedin's reactions over the course of Weiner, a can't-look-away documentary about the trainwreck 2013 mayoral run of her husband, Anthony Weiner.
By the time Weiner geared up to run, he'd already resigned from Congress for his first sexting scandal, the one that began when he accidentally tweeted a picture of his boxer brief-covered bulge and that ended with an apology publicity tour. It seemed to have worked. At the start of Weiner — directed by Josh Kriegman, who used to work for Weiner, and Elyse Steinberg, who are given a breathtaking amount of access — the fiery politician tops the polls, until a second round of sexting comes to light, this time after Weiner had insisted his online infidelities were behind him, and this time involving a young woman named Sydney Leathers and the unforgettable revelation that Weiner's online alias was "Carlos Danger."
And all the while, Abedin, a former Hillary Clinton aide now serving as vice chairwoman to her presidential campaign, stands at Weiner's side, wearing a smile that's increasingly jagged at the edges. There's a nobility, or maybe just desperate denial, to Weiner's refusal to drop out long after it's clear that he won't come back from this, and to how he deftly turns around a hostile crowd in City Island at an event he really didn't need to attend. But every time the camera turns to Abedin, any sense of bravery fades away. Poised, competent, with a preference for working behind the scenes, Abedin ends up in the spotlight weathering humiliation after humiliation alongside the man who was supposed to be her partner in the future of politics. It's an experience she likely wishes she didn't share with her mentor.
How to see it: Weiner is now in select theaters.