What is your favorite color?

Where's your favorite place to hang with your chicas?

The Taos experience is ALL about spending time with your squad. Where is your favorite place to hang with your chicas?

What is your favorite band?

What are your favorite jams to blast while you bathe in the drafty, community shower, or driving in Alison's FJ on the way to BR?

Tom Petty & The Heartbreakers

What would be your dream date spot in Taos?

You found a rare Taos chico! Where do you go for your first date? (Quick, before he gets sent home for an alcohol violation!)

Romantic Hike up the "Orange Trail"

Snuggling by the campfire

Which heartthrob would you want to summit Mt. Wheeler with?

You are planning an exciting trek up to Mt. Wheeler this weekend! Which famous personality do you choose to accompany you to the summit?

What was your favorite Taos field trip?

Who didn't love traveling along windy mountain roads in those nausea-inducing white vans! What was your favorite destination?

Napping in the van on the way back from Taos Overlook

What is your favorite crystal?

A real Taos chica knows how important crystals are to her spirituality. What is your favorite one to use while you are adventuring in the Southern Rockies?

What is your favorite ice cream from Baskin Robbins?

You're at Baskin Robbins, and MC is buying again. What flavor do you pick for your delicious frozen treat?

Rainbow Sherbet and Cotton Candy (Duh)

I really need to balance my _____ chakra

What is your favorite snack from the DH?

It's mid-afternoon, and you're feeling a little hungry after a long day of class/hikes/naps/puzzles. What's your go-to snack from the DH?

Whatever candy is at the trail mix bar
Which Taos Chica Are You?
You got:

"The Voice of Reason" aka Emma
Congrats! You are officially the cutest and kindest person on the planet. You enjoy bringing positivity to every room you enter, solo reading dates, singing in the shower, and light jogs across campus. You are intelligent beyond your years and offer knowledgeable advice in every situation. Even in the worst of moments, when everyone is really feeling stuck in the mud, you are smiling and making your friends feel better. You even have an occasionally mischievous side, as you are the only Taos chica to have successfully completed a pantsing mission. Sometimes you feel like a toe, but it's nothing that a good laugh can't cure. Your love for rocks, the earth, and your fellow Taos chicas is inspiring!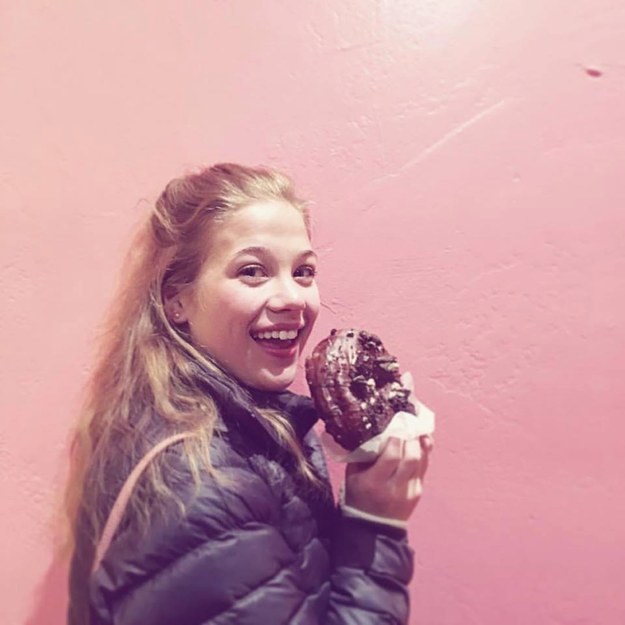 You got:

"She Who Drives Rav4" aka Alison
OMG you got the rarest chica of them all, Alison Maureen! Alison is a hard chica to spot because she's rarely just lounging around the casita. She is always out the door at the crack of dawn! If you're like Alison, you know there is always a new adventure just waiting outside of Thetford's doors! You are also probably a well-versed salad connoisseur, and an expert at finding the freshest and most delicious toppings for your next lunch concoction. You are loyal and hardworking, but definitely know how to have a good time, and you can even have a friendly convo with chicos standing around the DH ice machine. You also are a great navigator, and constantly maintain a sunny disposition, even when your car is stuck in the mud outside of a scary Taos native's home. One of the best parts about being an Alison is that you are always down to roll over to BR with your chicas, even though you'd simply prefer a nice yogurt with chocolate chips from the DH. Finally, you're def the sweetest chica, and you are basically the glue that holds the entire group together. We love you so much!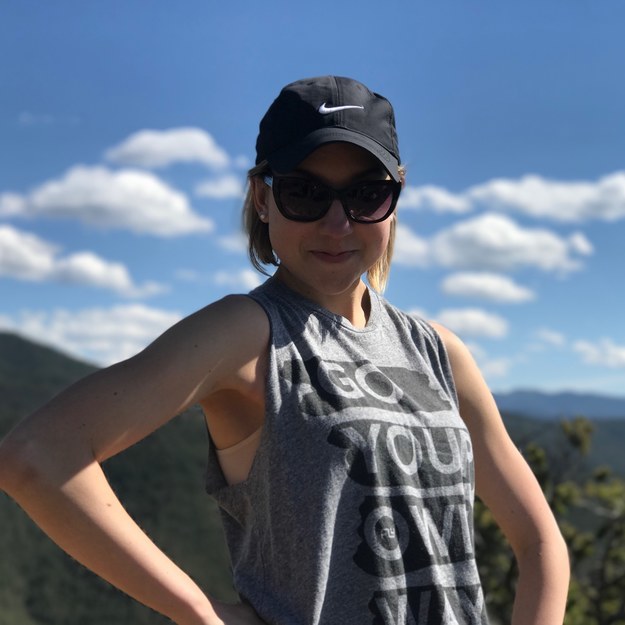 You got:

"Bison Conqueror" aka Ally
You got Alison Taylor! As one of the more outdoorsy chicas, you really enjoy all of the nature that Taos has to offer. You love going on challenging hikes, identifying native plants, and wearing your Birkenstocks literally everywhere, especially where more supportive footwear is def required. You always have a ton of energy, which you channel into exercise such as reaching wayyy into the back of the fridge for those Klondike bars. Friends can often find you sipping herbal tea at the tippy top of a nice Eno stack, speed-hiking up a questionable mountain trail, or wasting valuable class time downloading a new font for your Anthro outline. Your amigas love your gung-ho spirit and all of your adorable quirks! 11/10 chica level!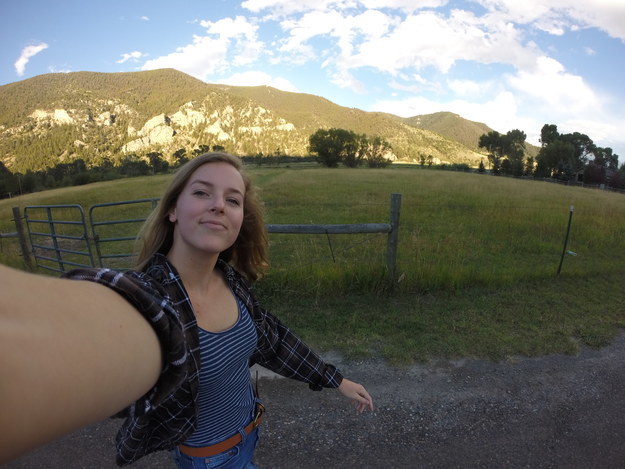 You got:

"Sparrow Whisper" aka Caro
You got Caroline!! You are both simple and complex in an incredible and inspiring way. All you need to be happy is some good food, coffee, and friends, but your ability to take each troubling task in stride leaves people in awe of how you do it. Some people don't understand you at all, but don't let this concern you; they just don't get it! You are a wonderful combination of outdoorsy with Birks and chic with the good ole' Louis, artsy fartsy and classy, and down-to-earth and ~extra~. You are so lovable and loving, so naturally people drift towards you. Your light and the impact it has on others' lives is eternal, and you remind others to not take life so seriously. Your balanced chakras are contagious!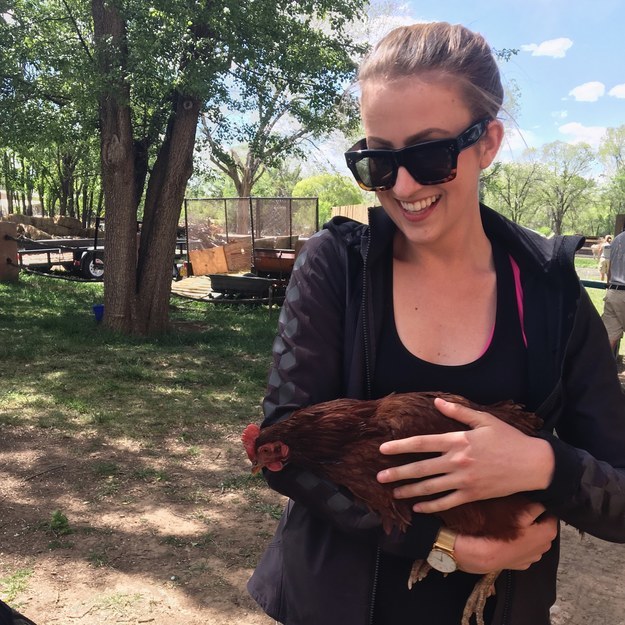 You got:

"La Chica sin Lima" aka Sandra
You are always ~in the know~ and will share the deepest, juiciest, latest and greatest of the entire Taos County with your native Taos amigas. When you aren't whittling away at your keyboard you can be found walking to go get cups from the DH ;) and you're an old pro at tequila shots (¡arriba, abajo, al centro, pa' dentro sin lima!). You make a lasting impression on everyone you meet including Jim the sexy, secretive fisherman who won't remove his shades. You have the sweetest and kindest soul and anyone who meets you is surely blessed by your presence, vibrancy, and laughter.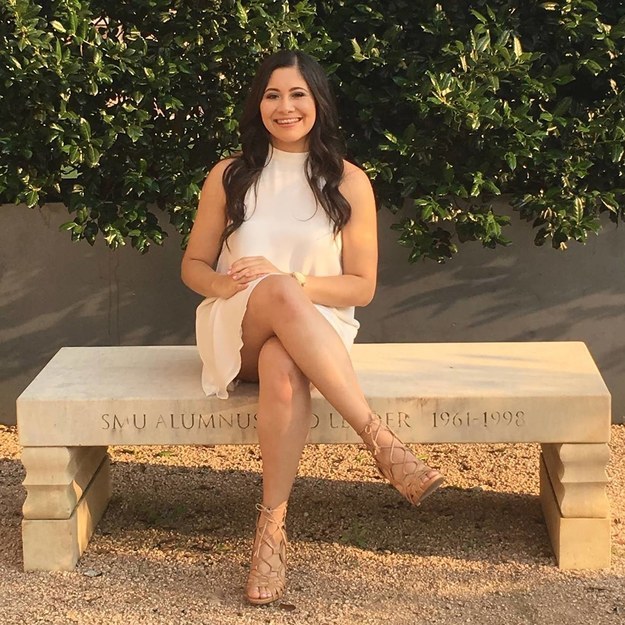 You got:

"She who Sings Xie Xie" aka MC
You got MC! If you're like MC, you must be a really high energy kind of chica. You love making fun plans to meet up with chicos, showing up at other casitas unannounced, and belting Jonny Blu at the top of your lungs. You are SUPER intelligent (not everyone can pull a 99% on Barbara's midterm), but you're also not afraid to get a little ~kinky~ when the mood is right. Friends can find you running through the BR drive-thru 5 minutes before closing time, or trying to pants another chica on the way back from the DH. You add vitality and tons of entertainment to your friend group - keep dancing to your own beat, chica!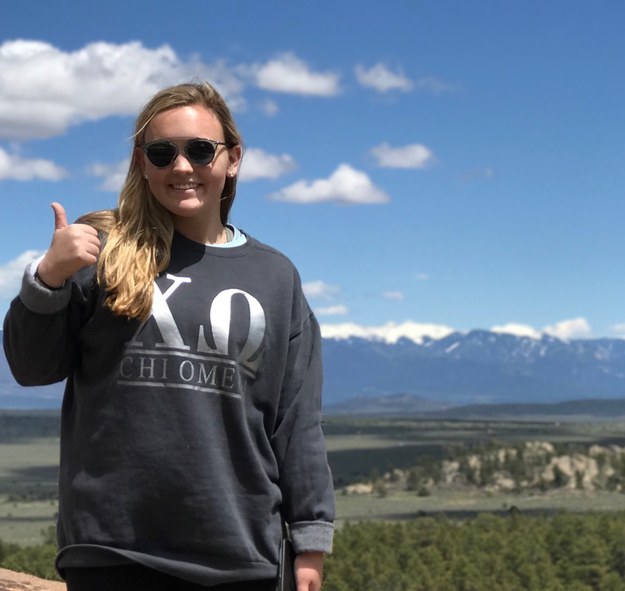 This post was created by a member of BuzzFeed Community, where anyone can post awesome lists and creations.
Learn more
or
post your buzz!