People In At Least 200 Countries Are Protesting Violence Against Women
On Feb. 14, men and women around the world danced for "One Billion Rising," an initiative created by Eve Ensler to end gendered and sexual violence worldwide.
Yesterday millions of people in China, Mexico, and at least 200 other countries danced through the streets to raise awareness for all survivors of gendered violence. The event, called "One Billion Rising For Justice," was founded by The Vagina Monologues writer Eve Ensler. It's meant to represent a break for survivors of violence who feel "confinement, obligation, shame, guilt, grief, pain, humiliation, and rage" the website says. The event lasts 48 hours and aims to include one billion men, women and children. "One in three women will be beaten or raped in her lifetime — which is one billion women — so I thought, 'What if 1 billion people stood up against gendered violence?'" Eve Ensler told BuzzFeed.
The theme this year was "justice," in part to frame women's rights as an issue that affects everybody, Ensler said.
"You cannot really look at any violence against women without looking at economic issues or environmental issues," said Ensler. "This year people can choose what they want to rise for. We're so used to siloing our issues in a way that keeps them nonthreatening. Now we're trying to say, 'We're all part of the same story.'"
Here are a few of the places where survivors and supporters participated in the protest:
Abu Dabi, United Arab Emirates
Santa Monica, California
Nevada City
Mexico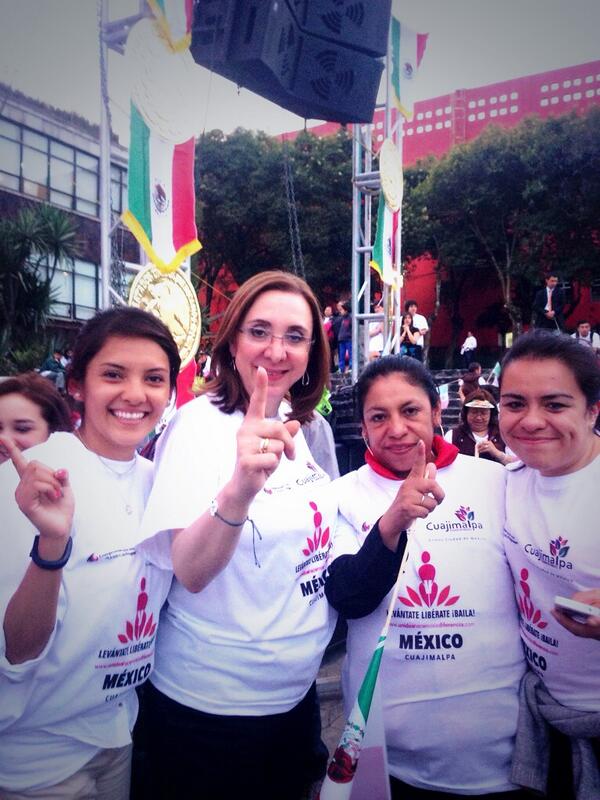 Romania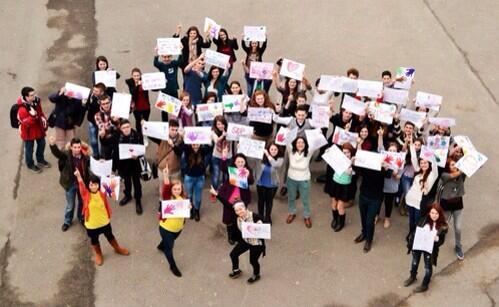 Madrid, Spain