On Thursday, living national treasure Tom Hanks acted like a normal un-famous human person, and took a ride on the New York City subway.
Rumor has it he hopped on the 1 train, which he may have confused for the polar express.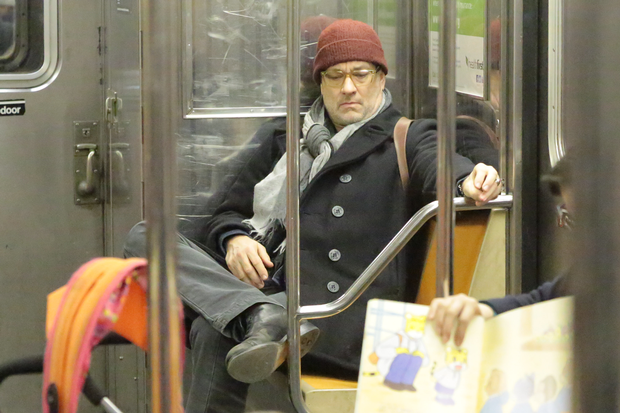 He joined the ranks of some of Hollywood's best, also known for slumming it on the New York underground.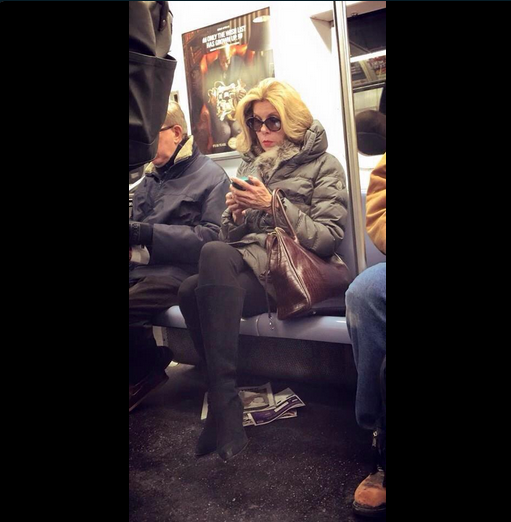 Even Beyoncé's husband rides the train!
Hanks is probably not a frequent rider, however, because it doesn't seem like he's down with the MTA's new rules about "manspreading," aka, when a dude takes up way too much room on the train.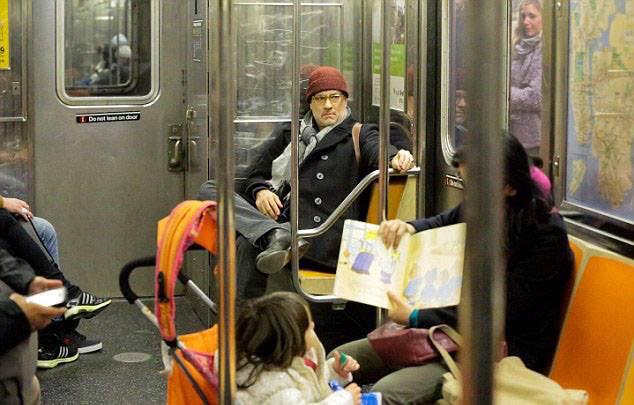 Come on man, that's two whole seats.
Although it does appear there are empty seats in the subway car. It's not totally clear how crowded it was based on the pictures that went around Twitter.
He wasn't manspreading on purpose, he was just saving room for a cute cat... Or maybe it's for Wilson, his Cast Away co-star/BFF.