Netflix has ordered its first sketch comedy show, With Bob and David.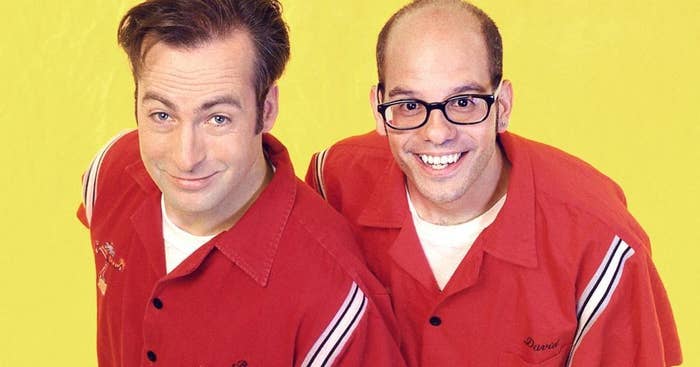 The show will be written by and starring Bob Odenkirk and David Cross, who previously created and starred in the hit HBO sketch program Mr. Show with Bob and David.
On Thursday, Netflix announced they have ordered four half-hour episodes of With Bob and David and one 60 minute "making-of" episode.
The description of the series is:
After being dishonorably discharged from the Navy Seals, Bob and David are back serving our country the way they do best, making sketch comedy. Four half-hours of brand new comedy featuring all new characters, all new scenes, and most importantly, all new wigs.
The show will be executive produced by Odenkirk and Cross, as well as Tim Heidecker, Eric Wareheim (of Tim & Eric), and others. There is no set premiere date.
Update — Friday, April 3, 2:30pm ET:
David Cross announced on Facebook that they are "a little over halfway through shooting the pre-tapes" for the new Netflix sketch show, and will soon begin shooting the live parts of the series.
They will tape the live segments in Glendale, California over four nights starting on April 15. Cross said that he will post information about getting tickets on his Facebook page soon.
The title of the HBO program is Mr. Show with Bob and David, not Mr. Show with Bob and Dave.