There Will Soon Be Seinfeld Emojis And They Are Perfect
"Imagen . . . Seinfeld as Emoji"
By now you may have heard of Seinfeld2000, the Twitter account that imagines if Seinfeld was still on TV using half-premises for episodes and wacky spelling (Jary =Jerry, Gerge = George, Barry Obame = Barack Obama).
The account is actually a parody of ANOTHER parody account, SeinfeldToday.
Seinfeld2000 is responsible for some amazing photoshop work, including this Jerry Seinfeld/Macklemore mash-up:
And this picture of Emma Stone and Andrew Garfield asking: "What if Sinefeld still on TV?"
"Elane have iPod."
But now the account has done its best work yet with Seinfeld emojis!
Here is modern day "Jery" and a new Seinfeld logo:
Perfect for texting your friends to ask: "what if seinfeld still NBC program in 2014?"
The emojis were created by designer Kevin McCauley for an iPhone app designed by BuzzFeed's Shahruz Shaukat.
McCauley told BuzzFeed the emojis will be an iPhone app, and it has already been submitted to the app store, so "hopefully it will be out early next week."
"I originally drew 21 Emojis (enough to fill one emoji keyboard screen) for the website, which we launched about a month ago," McCauley said.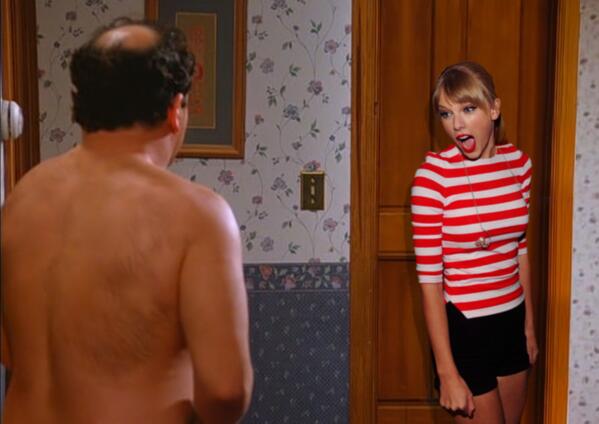 He also said he made 21 new emojis for the launch of the app, some of which are visible in this Instagram picture posted by Seinfeld2000: