On Saturday Queen Beyoncé graced us mere mortals with this picture of her and Jay Z in front of the Mona Lisa in the Louvre, and the world stood still. Beyoncé also showed off her nails in this picture of the famous painting:
The couple playfully imitated the poses of statues and were generally adorable. They even brought Blue Ivy.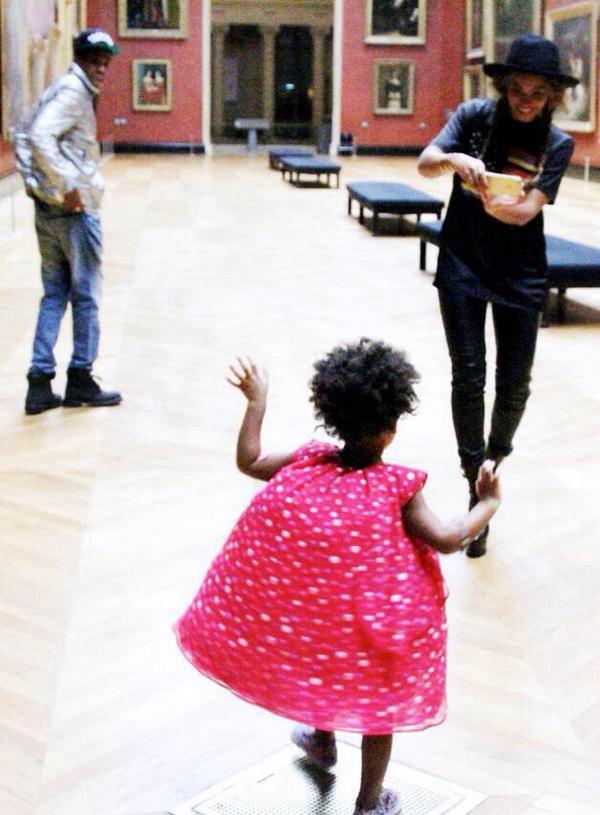 All in all, I think it's fair to say that Beyoncé was happy to be in Paris.