Finland's Olympic Female Hockey Goalie Says She Will Quit If She Can't Play On A Men's Team
Female hockey players make significantly less money than men. Finland's goalie, Noora Räty, says she will be forced into retirement if she can't play on a professional competitive team.
Finland's goalie, Noora Räty, said that she plans to retire after the Sochi Olympics unless she can play in a competitive league that doesn't require her to work a second job. Räty said she wanted to make the announcement after Sochi, but let it slip in an interview. She then tweeted a longer statement explaining her reasoning. "Before the season started, I made a decision that my national team career will end here in Sochi," she wrote. "Also, I will hang up my skates for good if I can't play professional hockey IN A COMPETITIVE LEAGUE next season." "I'm 24-years-old, out of the college, single, and the money doesn't grow in trees," Räty explained. "And I'm not the only player having this problem… the majority of female players have the same problem." "In fact, I don't feel that women's hockey can grow or get any better in the future if the USA or Canada don't get a professional league started soon." "That is the next critical step that our sport needs to take or our sport will never be respected like it should be. Asking players to work full-time and then training like a pro athlete at the same time is just too much and unfair."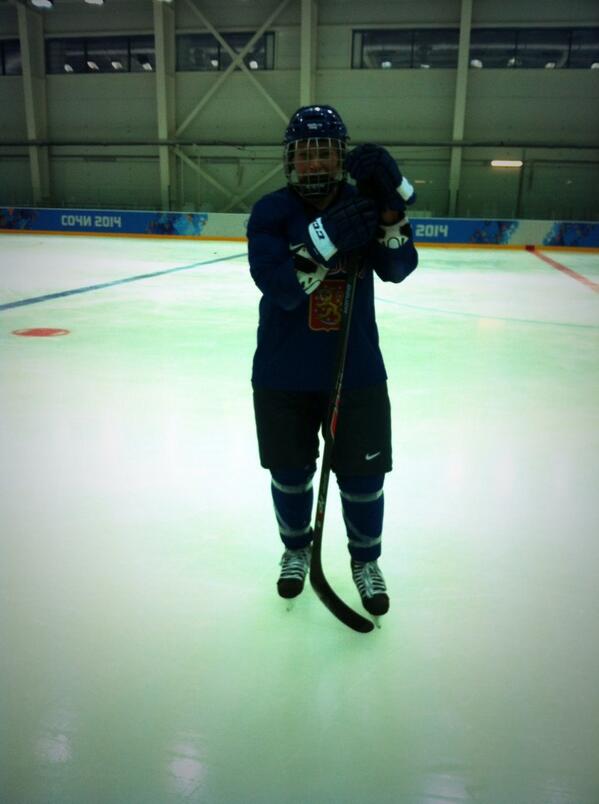 Some people told her she should just be happy to play in the Olympics, but Räty responded she's never made money from playing, even after three Olympic games and a college hockey career in the U.S.
Women's teams have been formed following Olympic games before, and so it's possible (but not likely) that either a professional female Hockey team may form, or that Räty will be picked up by an all male team.
A Daily Dot article on the subject noted that some women have played on men's hockey teams in the past; Canadian goalie Manon Rhéaume played for several professional minor-league teams in the '90s. "Basically, if a world-class female hockey player wants to get paid to do her job, then she has a better chance of doing so in a men's team than of waiting for a professional women's league to show up before she retires," the Daily Dot article says.