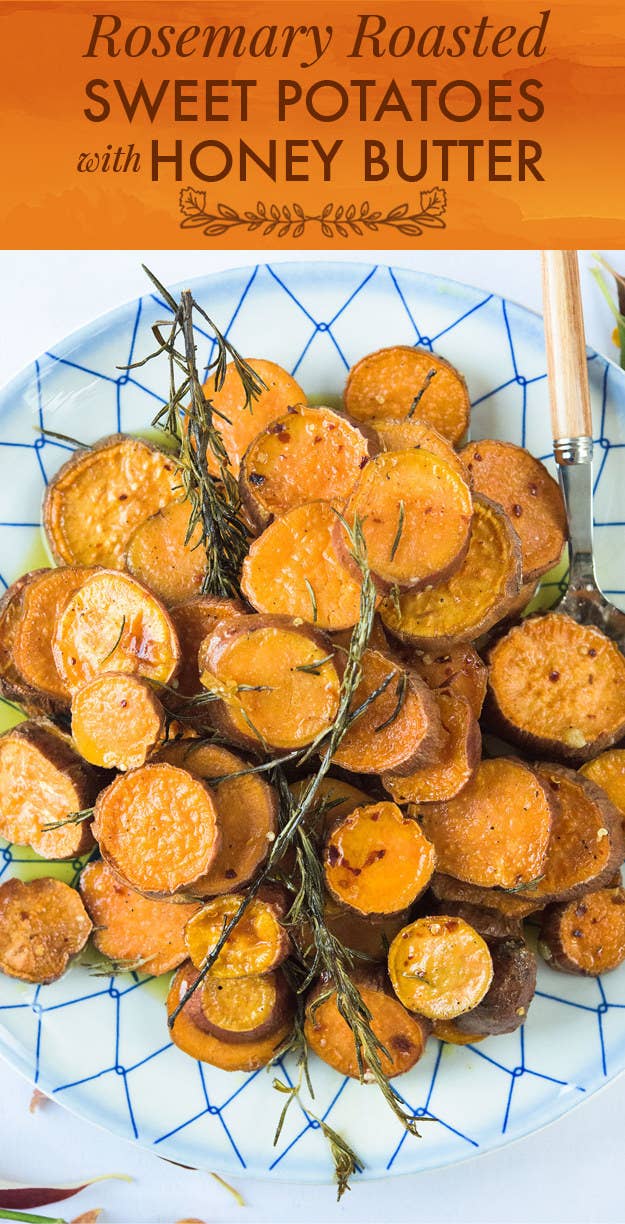 What you'll need: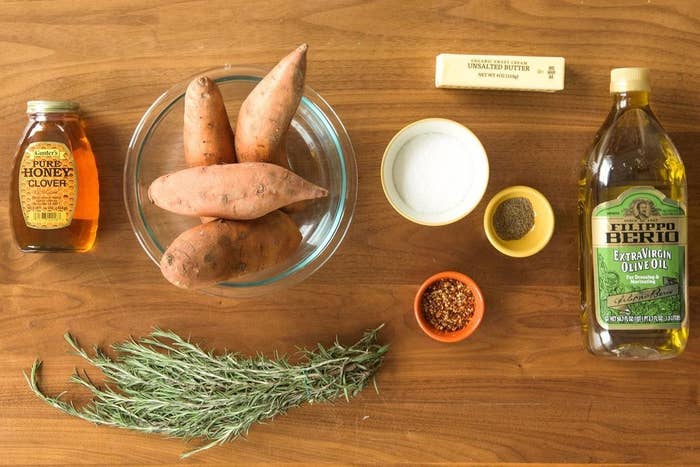 1.
Make sure your sweet potatoes are scrubbed really clean, then slice them about 1/2" thick.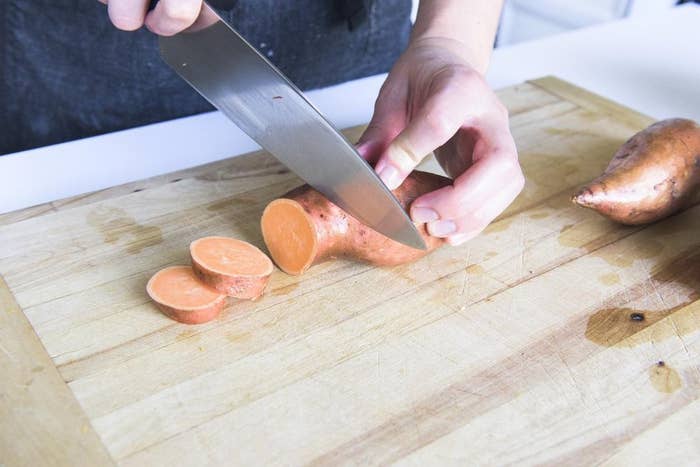 2.
Put the sweet potatoes and rosemary on a rimmed baking sheet and drizzle them with olive oil, season with salt and pepper and toss them so that everything gets evenly coated.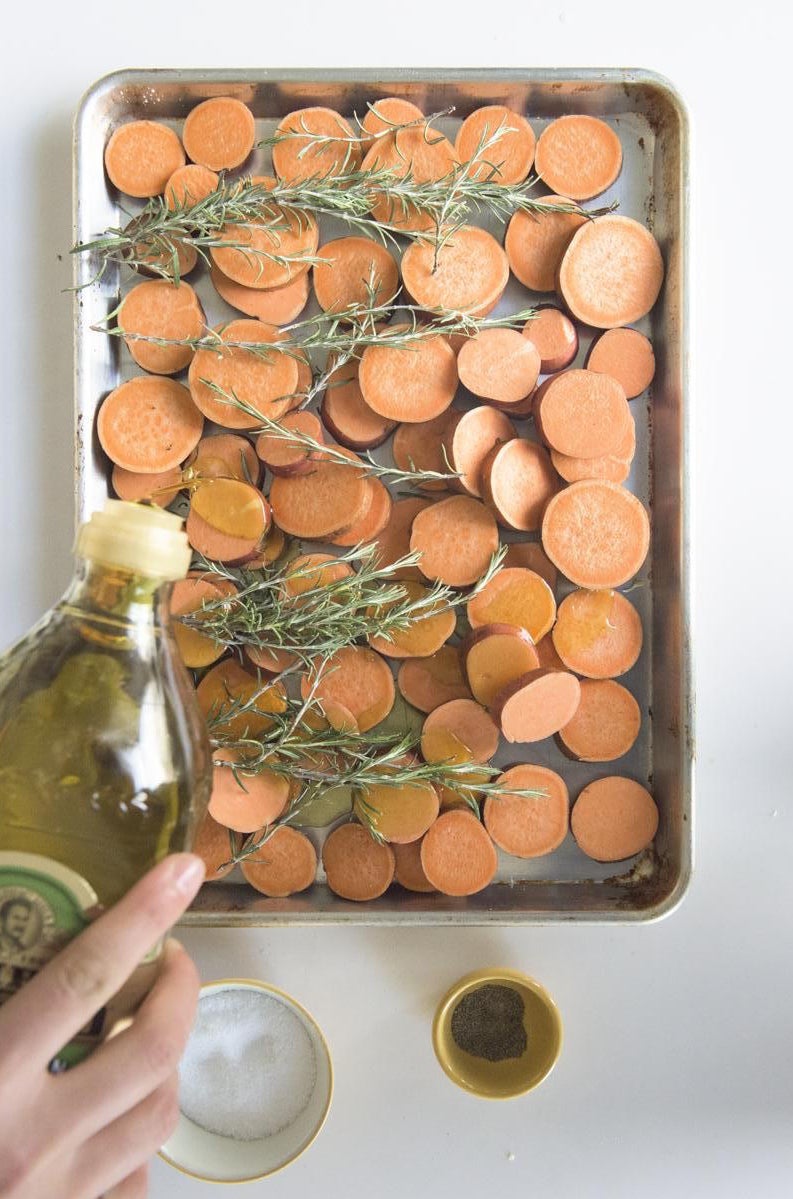 3.
These beauties are ready to go into their 425° oven.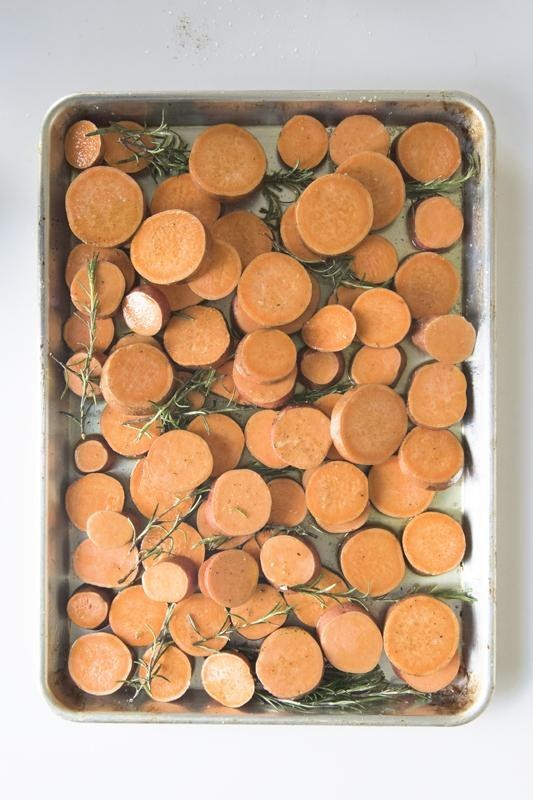 4.
Toss them once or twice while they're roasting so that they all get equal attention from the oven.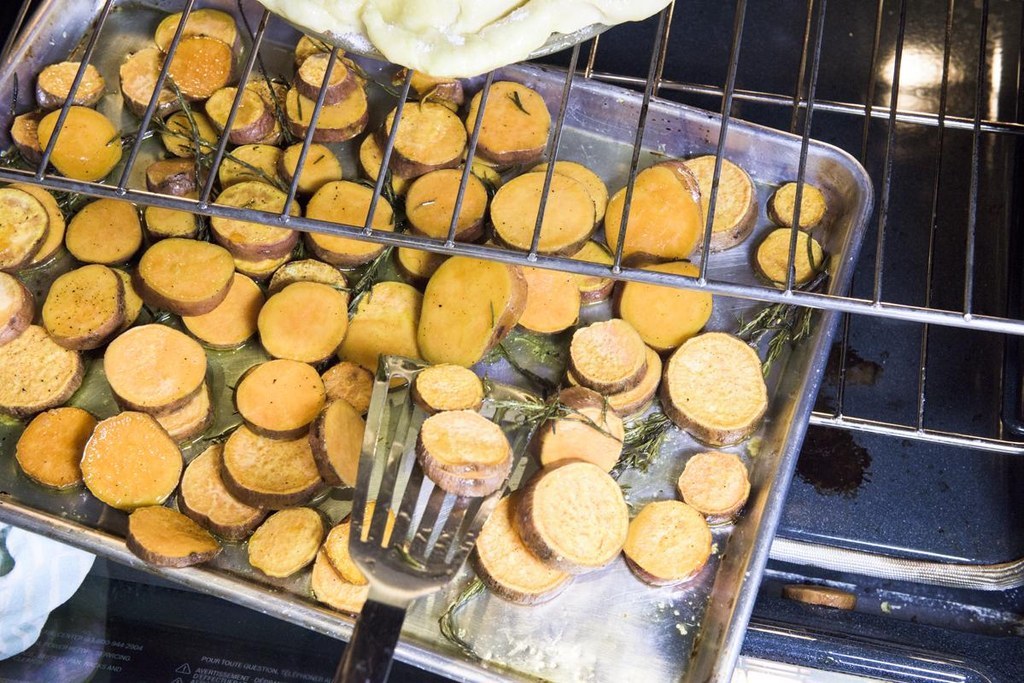 5.
Once they come out of the oven, add the butter and drizzle with honey.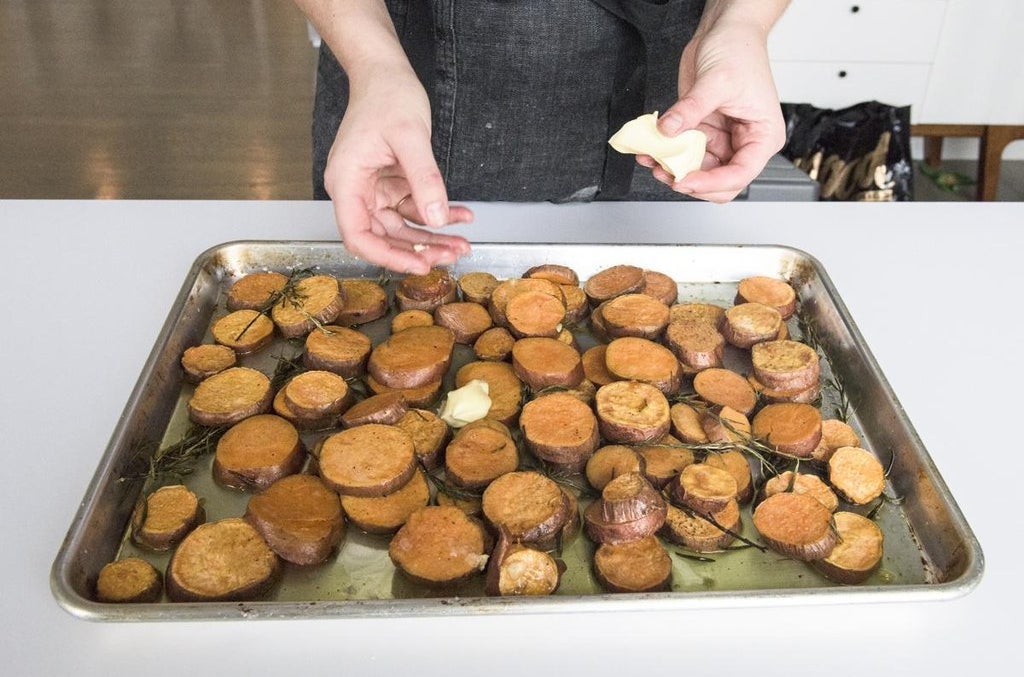 Do this like *right* after they come out, so that the butter and honey can get all melty together.
6.
While the crushed red pepper flake is ~optional~ it will seriously make these potatoes next level. Sweet, salty, spicy. All the hits.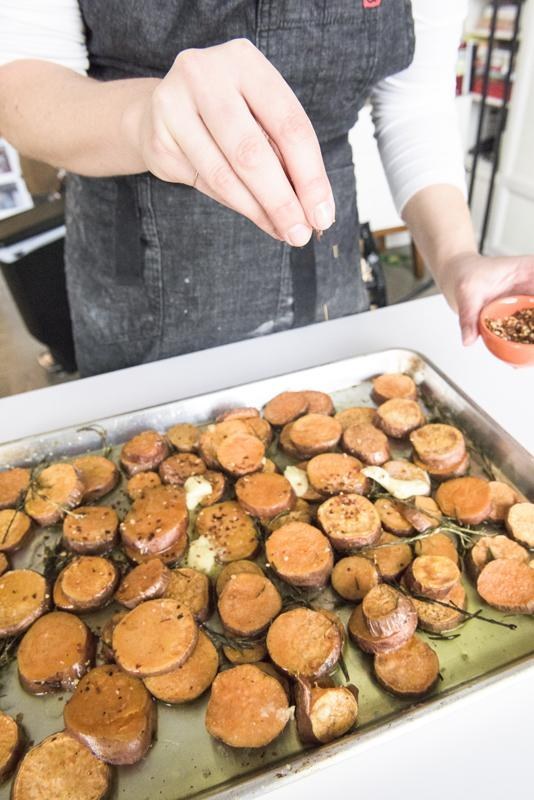 7.
To serve, just pile them onto a large plate or bowl, rosemary and all.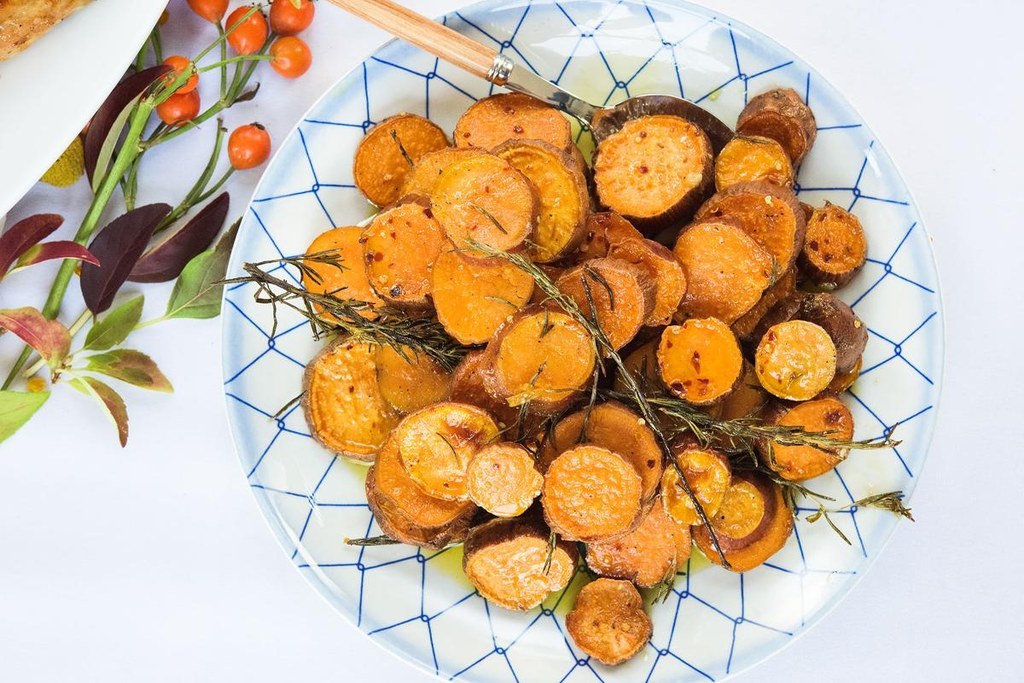 Rosemary Roasted Sweet Potatoes with Honey Butter
Recipe by Alison Roman
Serves 8
3 lbs. sweet potatoes, scrubbed, unpeeled, sliced about ½" thick
4 sprigs rosemary
2 Tbsp. olive oil
Kosher salt and pepper
2 Tbsp. unsalted butter
2 Tbsp. honey (or more if you're really feeling it)
2 tsp. crushed red pepper flakes (optional)
Preheat oven to 425°.
Toss sweet potatoes, rosemary and olive oil together on a baking sheet. Season with salt and pepper and roast, tossing once or twice, until potatoes are softened and browned, about 30 minutes. As soon as they come out of the oven, add butter, honey and pepper flakes and toss to coat.
DO AHEAD
You can make these several hours before the main event.
If you can spare the space and the baking sheet, just finish the recipe and leave the potatoes on the baking sheet. When it comes time to serve, pop them back into the oven to reheat, 5 to 10 minutes.