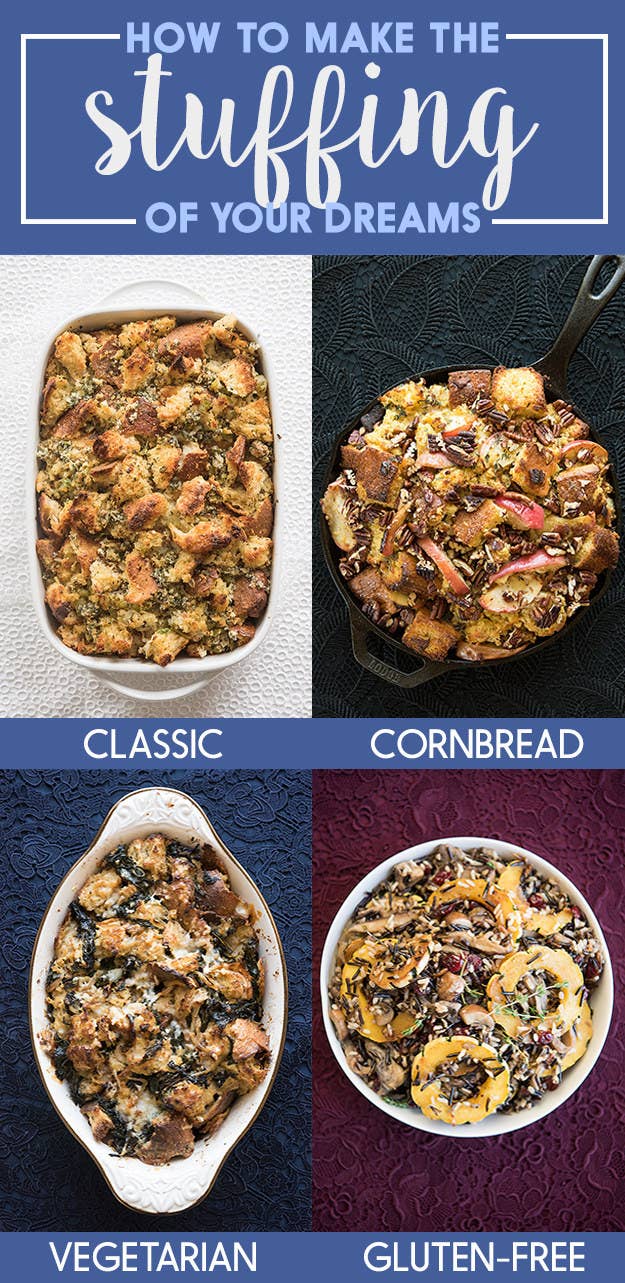 Everyone knows the most magical part of Thanksgiving is the stuffing.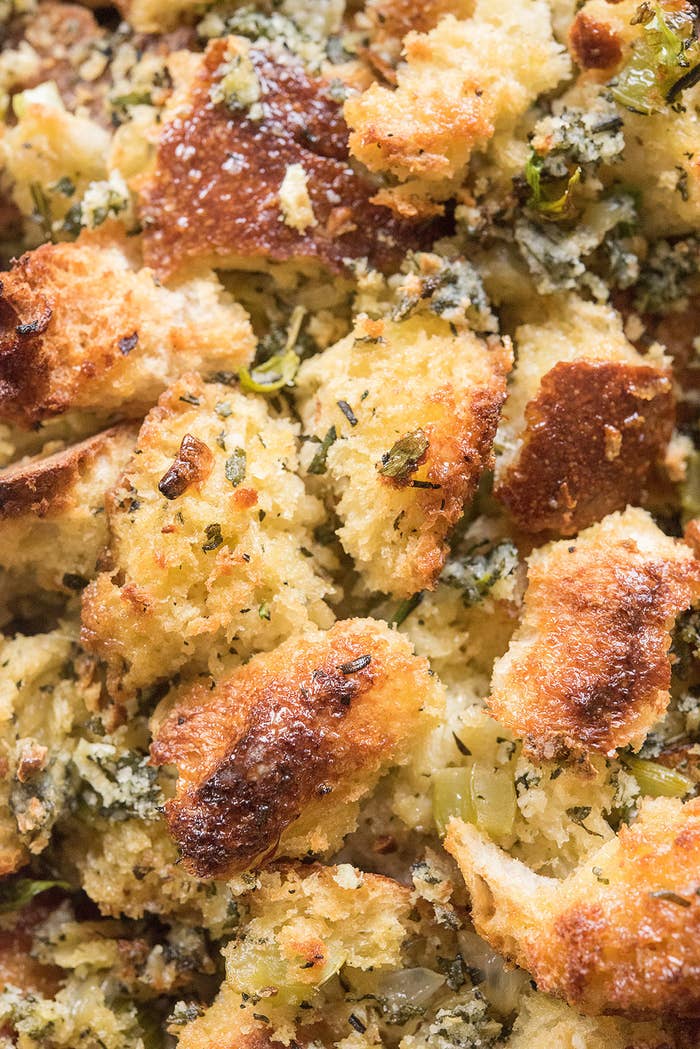 But stuffing is not a one-size-fits-all kind of dish — most people have a preferred type. So we created recipes for the four most important kinds of stuffing in the Thanksgiving universe.
And if you know these 5 RULES, your stuffing will be the most delicious thing on the table.
1. CHOOSE GOOD BREAD
Remember, stuffing is almost all bread. So pick the nice stuff. Most kinds will do– a crusty country loaf, pullman, sourdough, ciabatta, whole wheat, even rye. Hell, if you're feeling fancy, that seedy loaf you've been eyeing will certainly make for a fine stuffing.
2. USE LOTS OF FAT
Fat = flavor (duh), and what better fat to use than the king of fats: butter. Sure, you can add a little bacon fat or olive oil, but our friend butter should be the star. LET THE BUTTER SHINE.
3. SALT AND PEPPER ARE SO IMPORTANT
Because bread isn't seasoned, and stuffing is mostly bread, it's important that you salt and pepper eeeeevvvveerrryyythhhhiinnggg. Like, your vegetables, your egg mixture and then the whole thing right before you put it in the baking dish.
4. USE ENOUGH STOCK
You want the bread to be throughly soaked so that it won't dry out as it bakes, which is why it's so important to use enough stock (or broth).
5. BAKE IT LONG ENOUGH
Baking the stuffing for the proper amount of time will take it from soggy, wet bread to light, fluffy clouds of wonderfully savory, seasoned, buttery bread. Removing the foil to crisp and brown the top is a non-negotiable stage and arguably the most important thing you will do all year*. This is how all the crispy bits come to be (think: croutons) and this makes everyone happy and with out them, Thanksgiving is ruined**.
*maybe not true
**also probably not true
Now that you know rules, we've got your CLASSIC, your CORNBREAD, your VEGETARIAN, and your GLUTEN-FREE stuffings, right this way.
If you think Thanksgiving is all about tradition, you'll probably want THE CLASSIC one.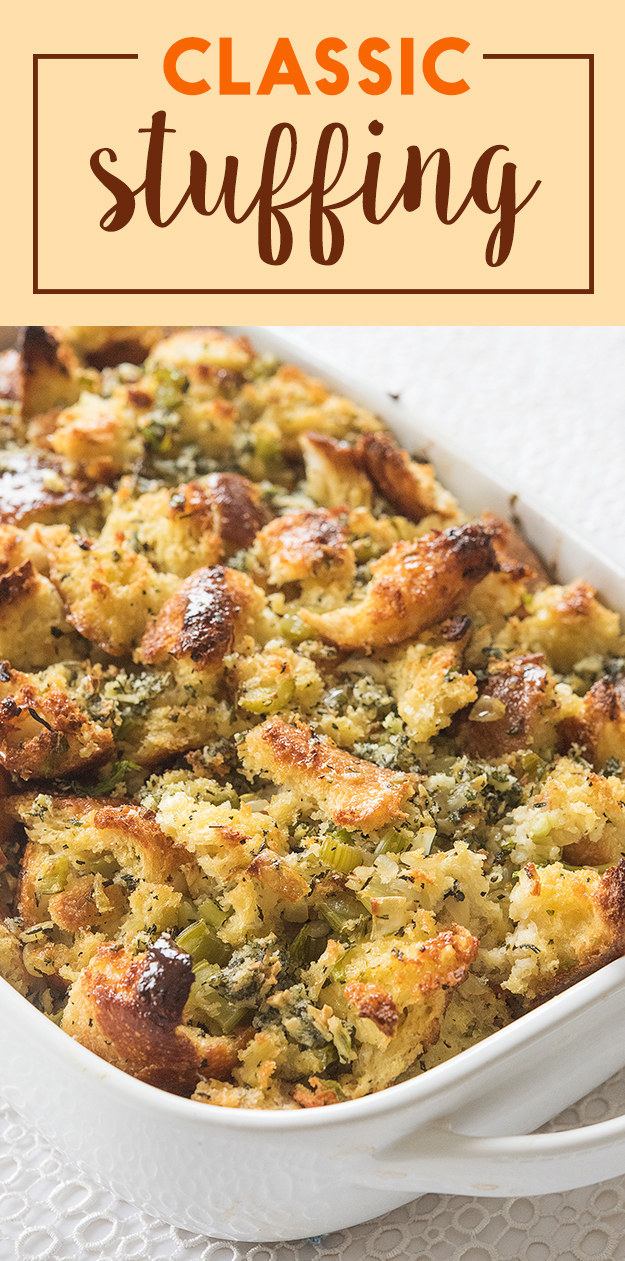 Or, you might be craving THE CORNBREAD one.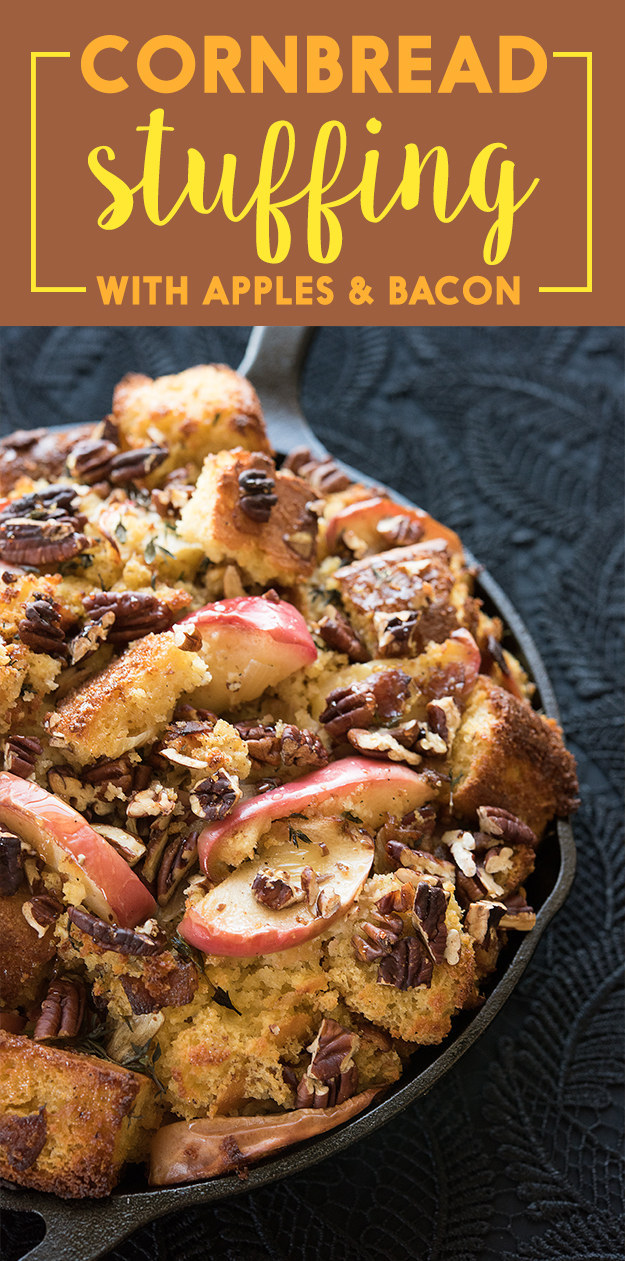 If you don't eat meat or just want more kale in your life, you'll want THE VEGETARIAN one.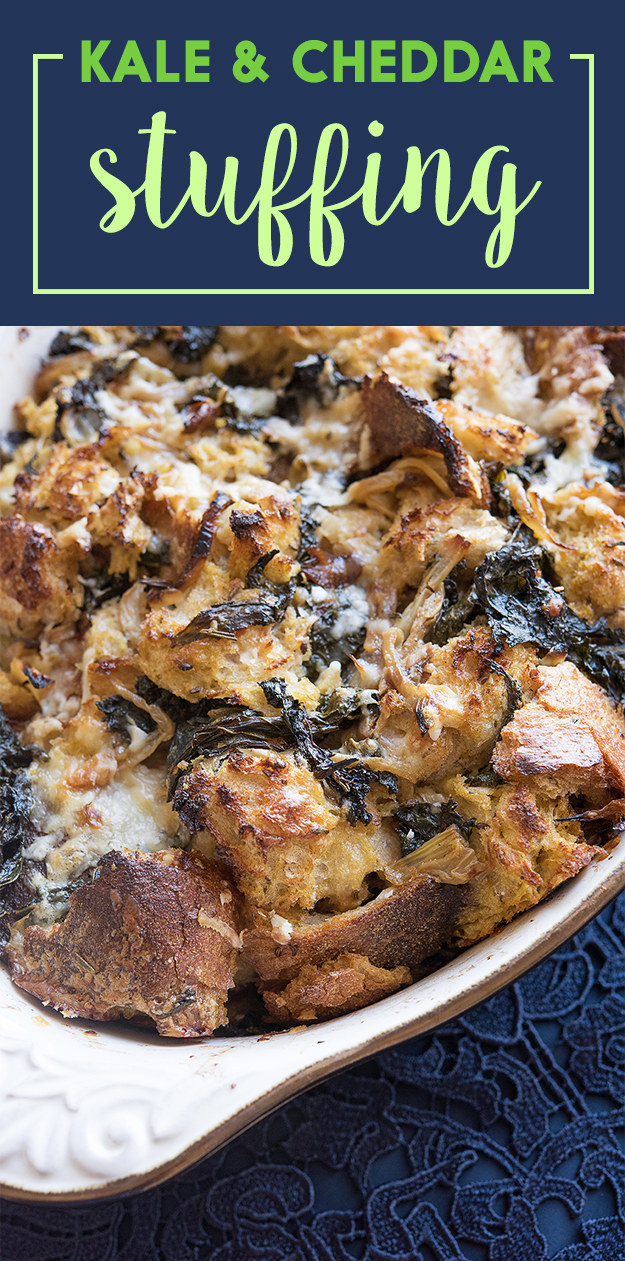 If you love stuffing but don't eat gluten (or meat, or dairy) then we have the THE EVERYTHING-FREE one.