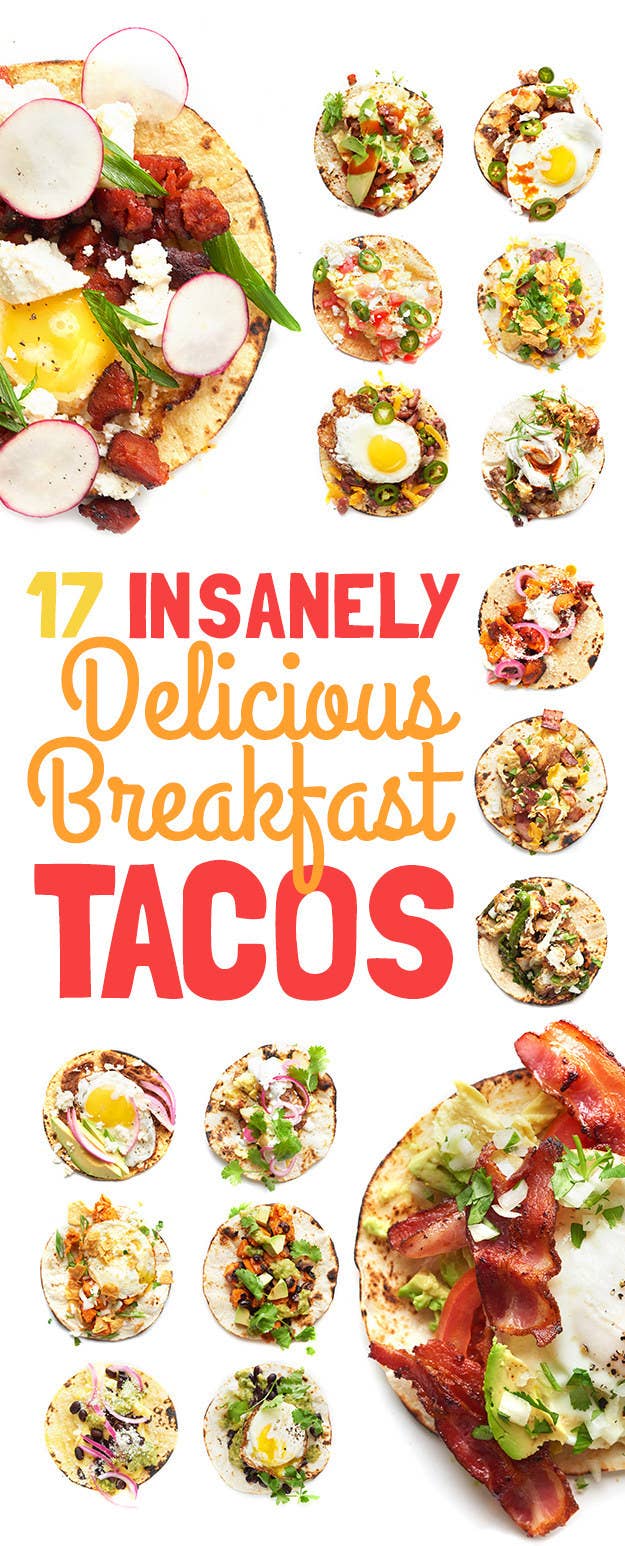 Breakfast tacos are tacos that you eat for breakfast.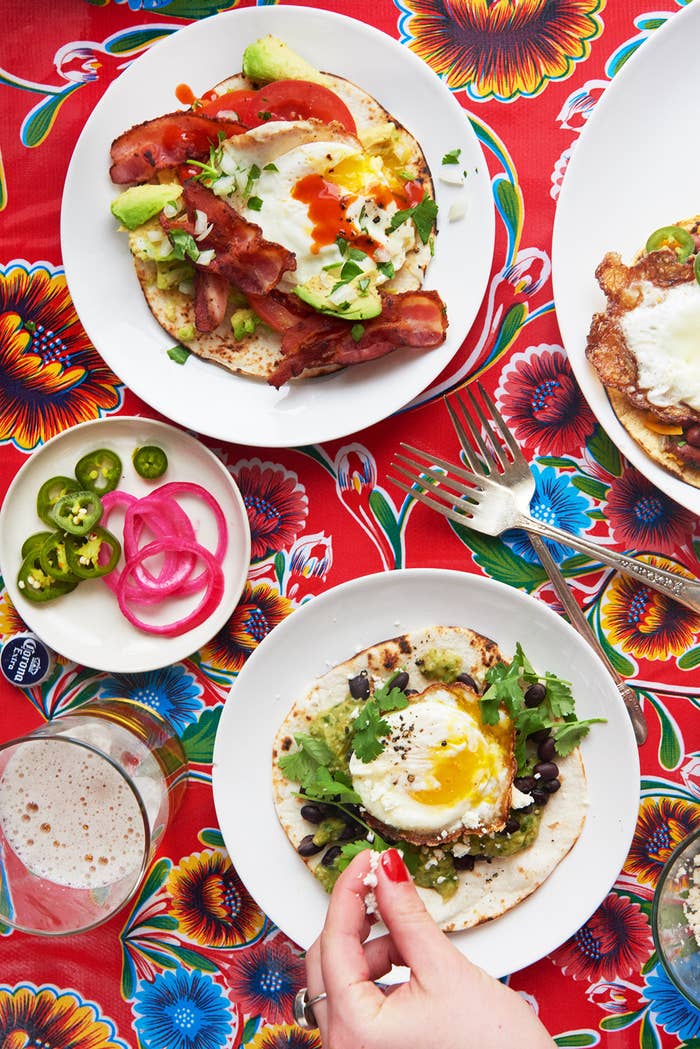 These magical creations don't *have* to contain eggs—though most do. You can make a sausage, egg, and cheese breakfast taco. You can make a vegan sweet potato and black bean breakfast taco. You can even make one with crushed up tortilla chips on top.
There is no wrong way to make a breakfast taco, only many delicious ways.
Here are 17 easy, breakfast-y combos to try.
1.
AVOCADO, BACON, HOT SAUCE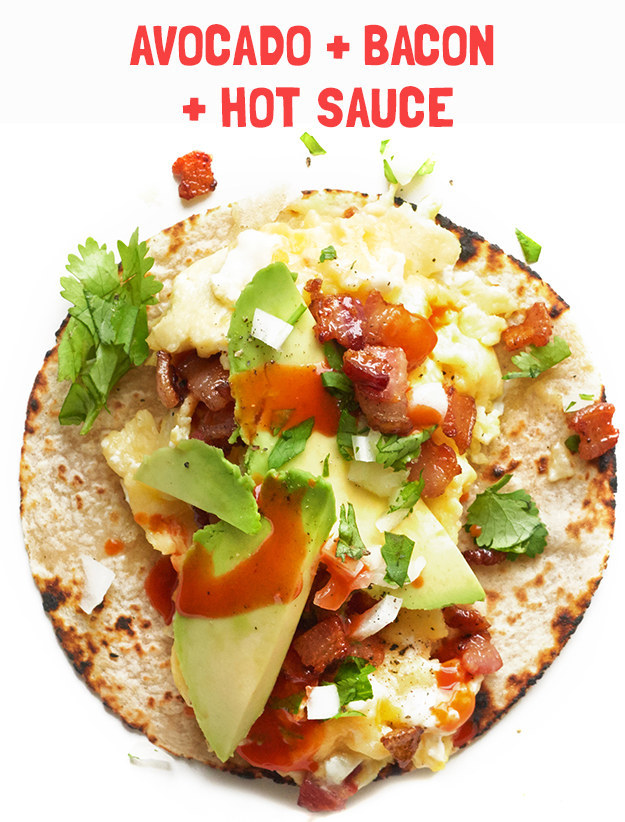 2.
TOMATO, PICKLED JALAPEÑOS, QUESO FRESCO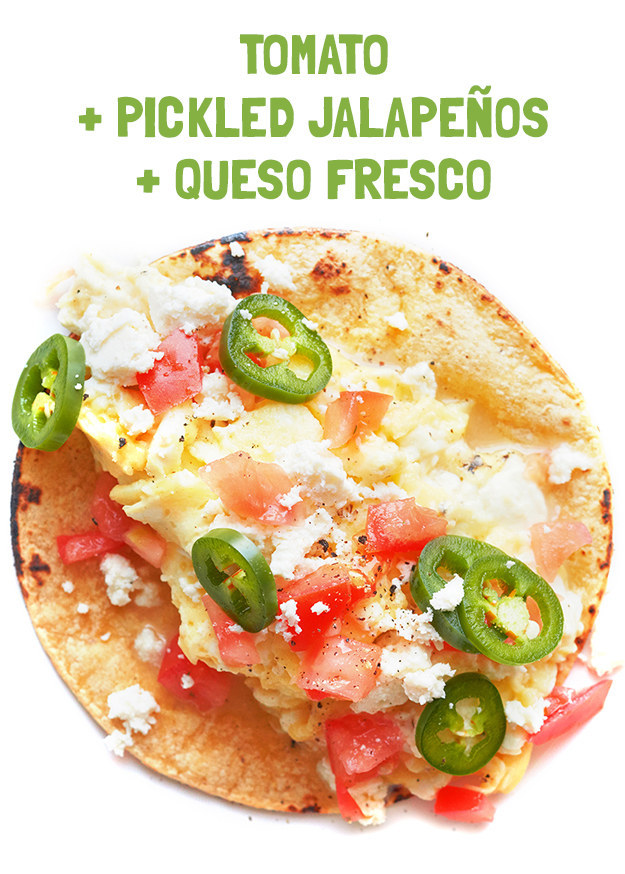 3.
BLACK BEANS, SALSA VERDE, CILANTRO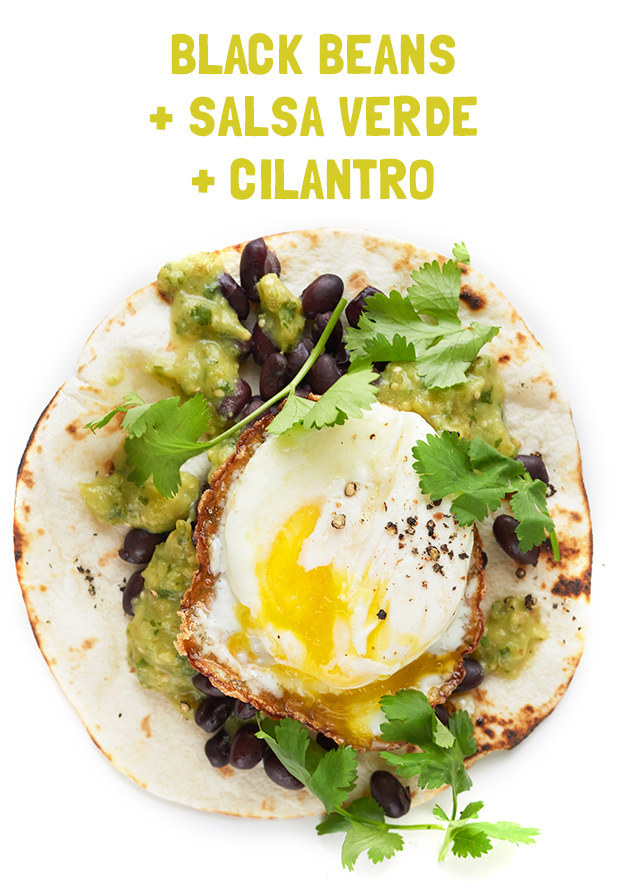 4.
CHORIZO, SWEET POTATO, COTIJA CHEESE
5.
BACON, AVOCADO, TOMATO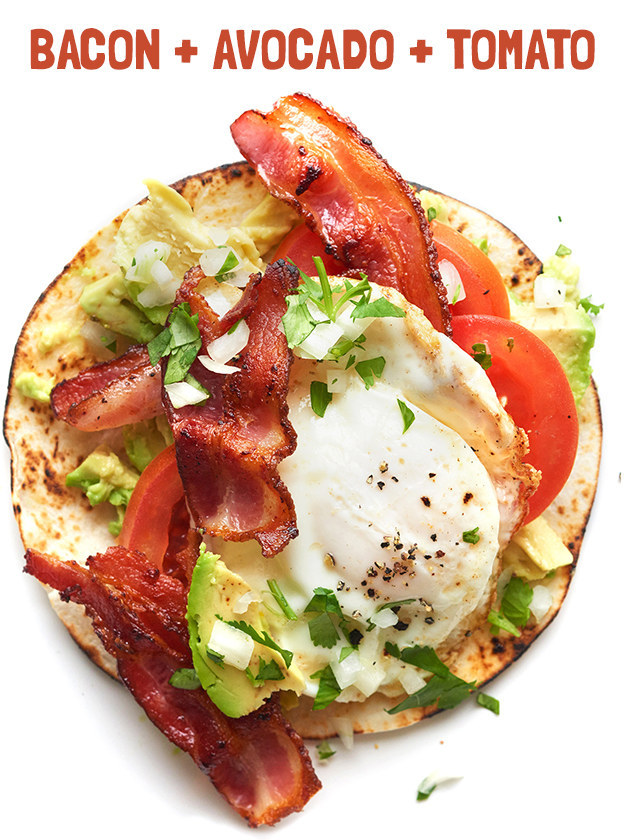 6.
CHORIZO, CHEDDAR CHEESE, TORTILLA CHIPS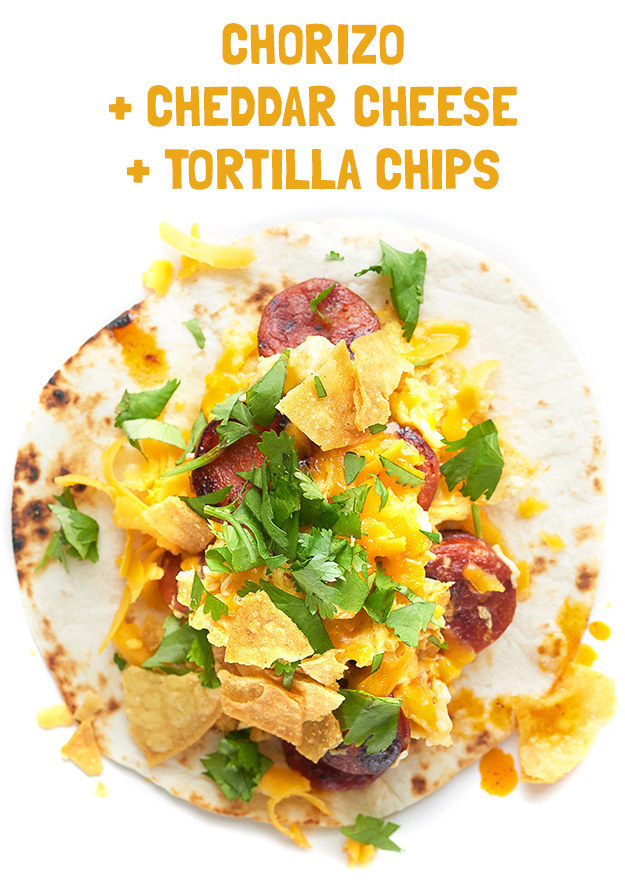 7.
POTATO, PICKLED RED ONION, CREMA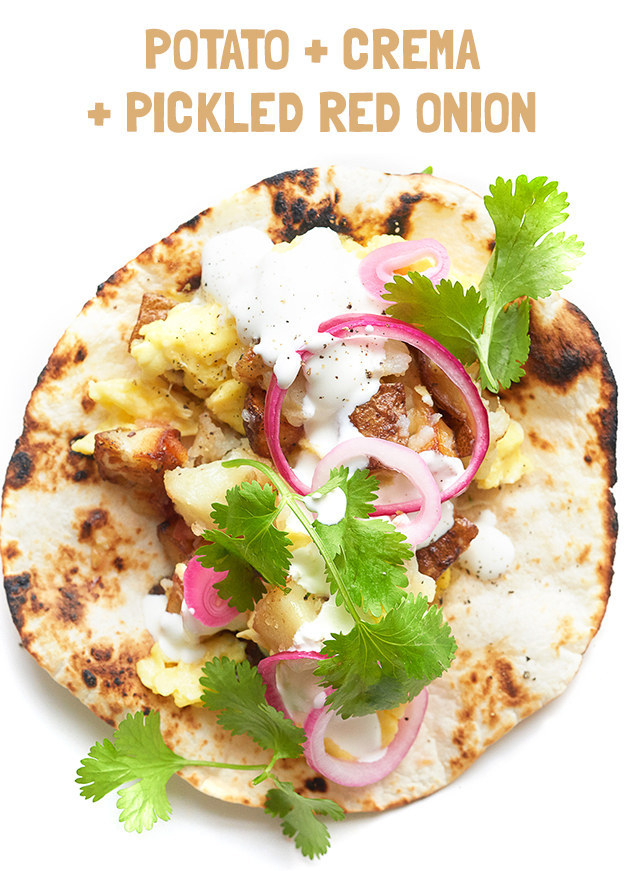 8.
CHORIZO, QUESO FRESCO, RADISH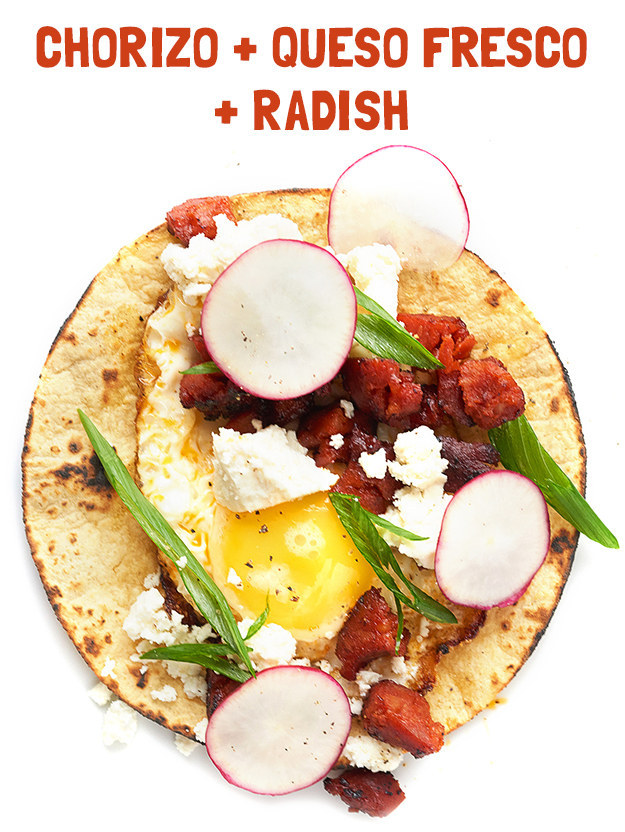 9.
BLACK BEAN, SWEET POTATO, AVOCADO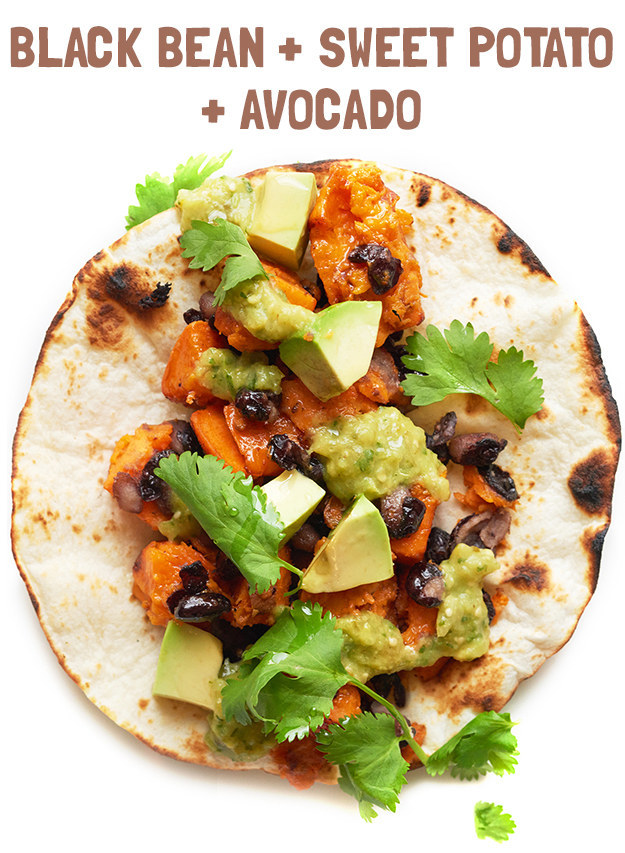 10.
BREAKFAST SAUSAGE, CHIPOTLE, SOUR CREAM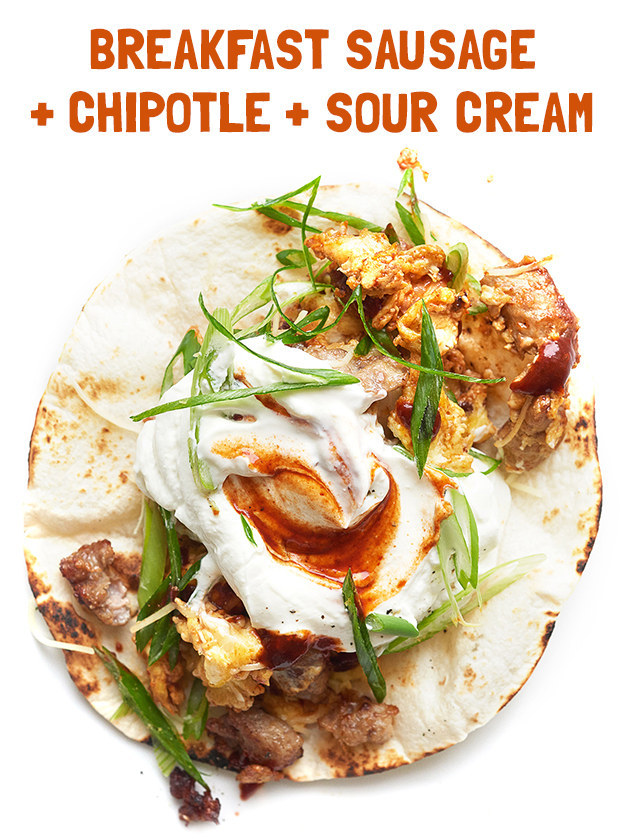 11.
REFRIED BEANS, AVOCADO, QUESO FRESCO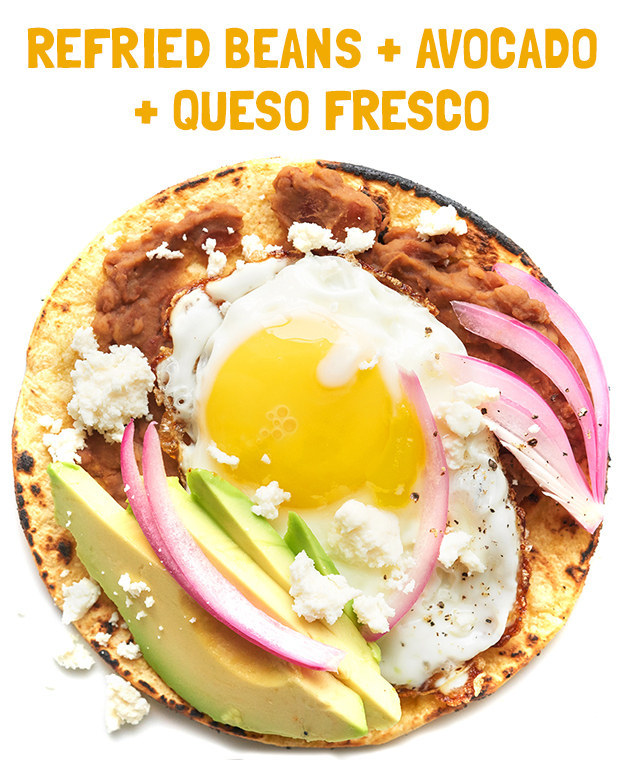 12.
PINTO BEANS, CHEDDAR CHEESE, PICKLED JALAPEÑO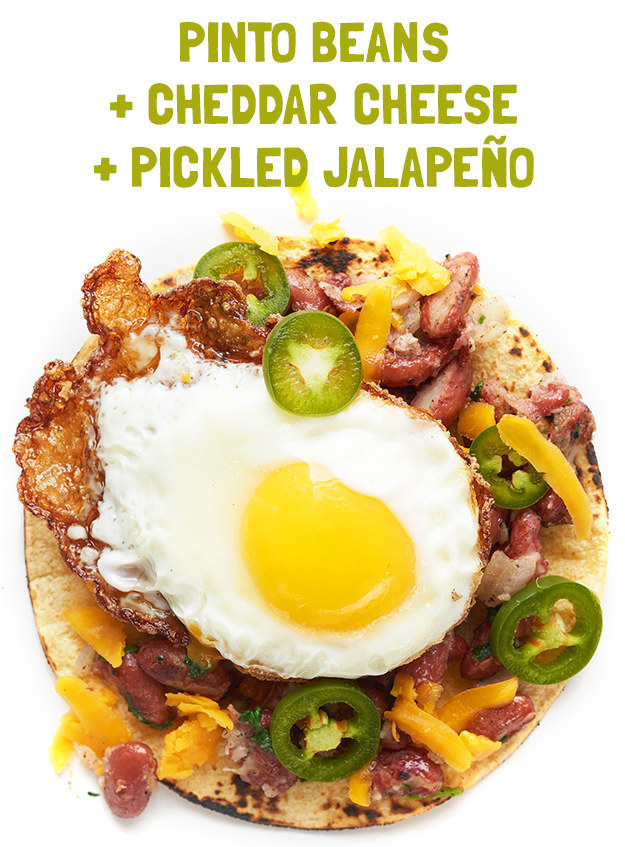 13.
POTATO, BACON, CHEDDAR CHEESE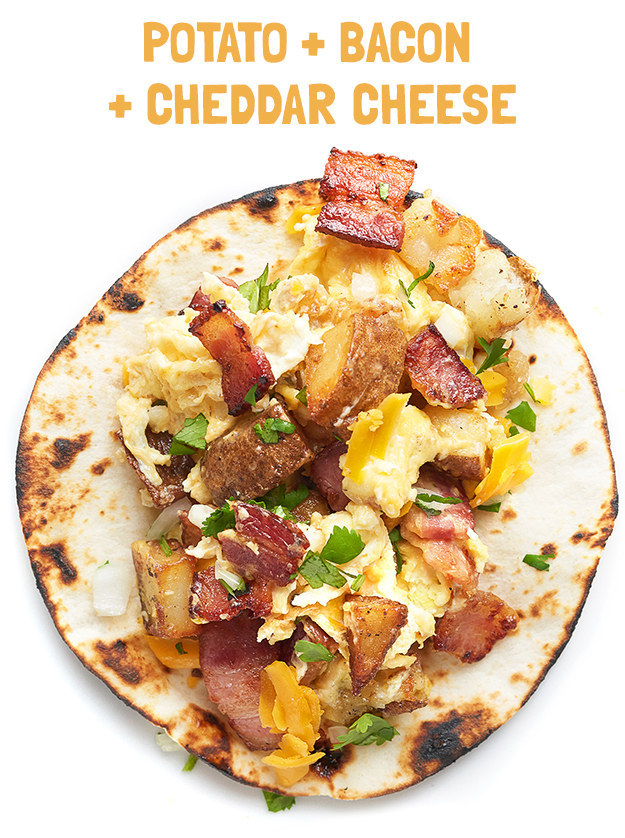 14.
SWEET POTATO, SCALLIONS, TORTILLA CHIPS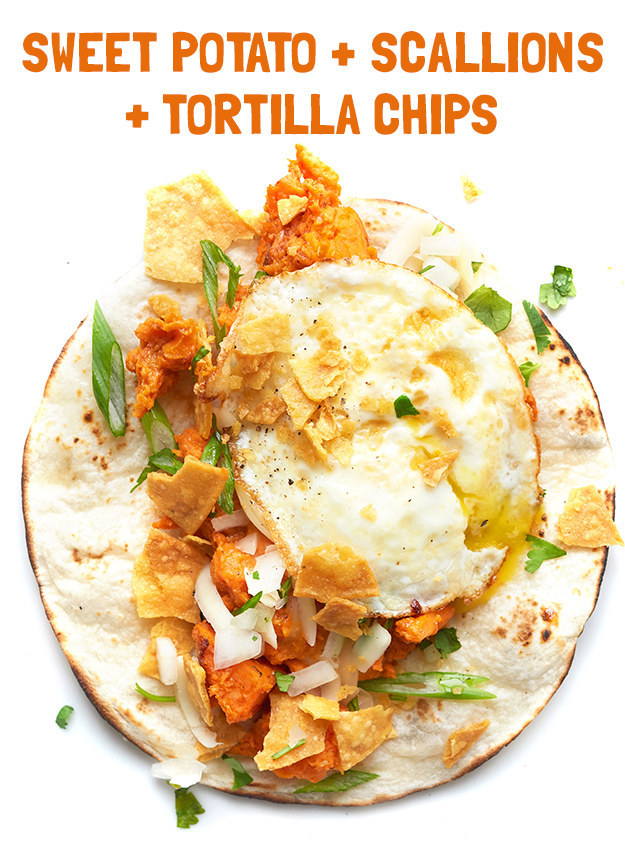 15.
ROASTED PEPPERS, OAXACAN CHEESE, POTATOES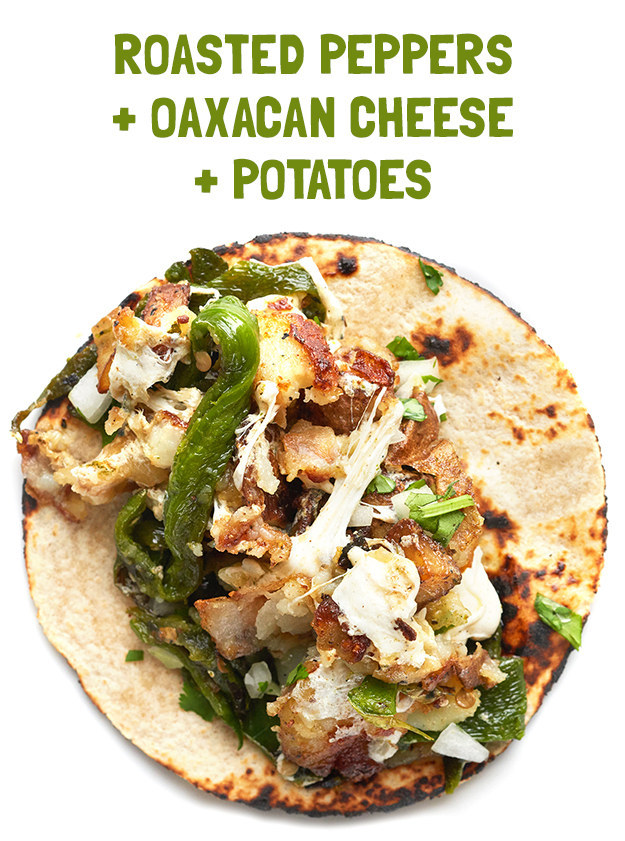 16.
BLACK BEANS, SALSA VERDE, COTIJA CHEESE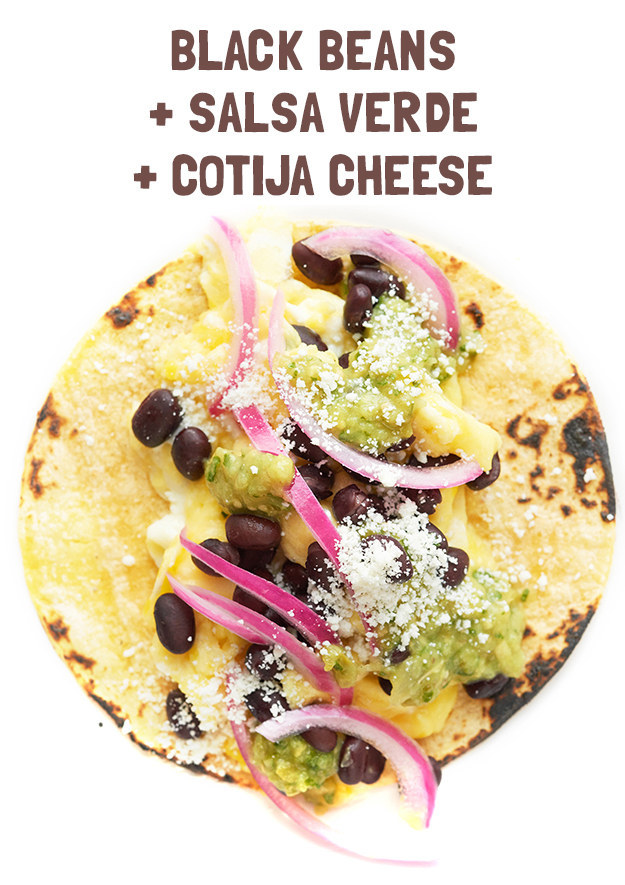 17.
POTATO, BREAKFAST SAUSAGE, OAXACAN CHEESE