Grant and his girlfriend Maria are absolutely obsessed with traveling.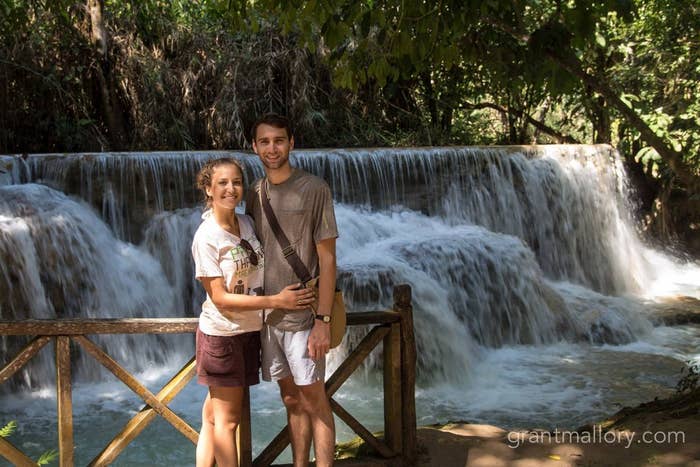 So Grant decided to combine his love of travel with his passion for photography, but with a little twist.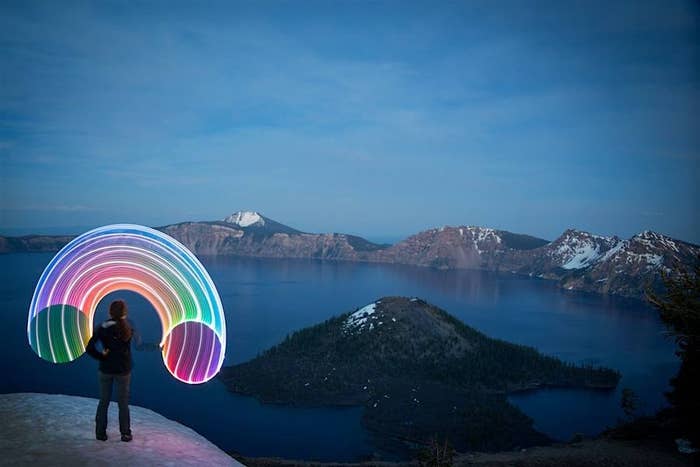 He photographed iconic National Park landscapes while Maria twirled an LED hula hoop.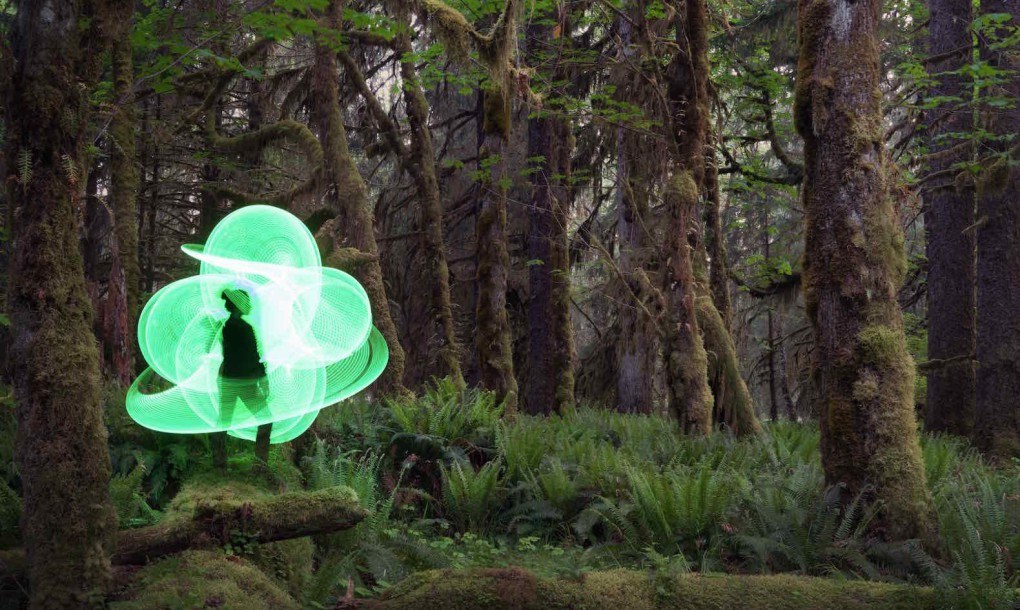 "The one thing that was always lacking in our shots was a mind-blowing backdrop," he said.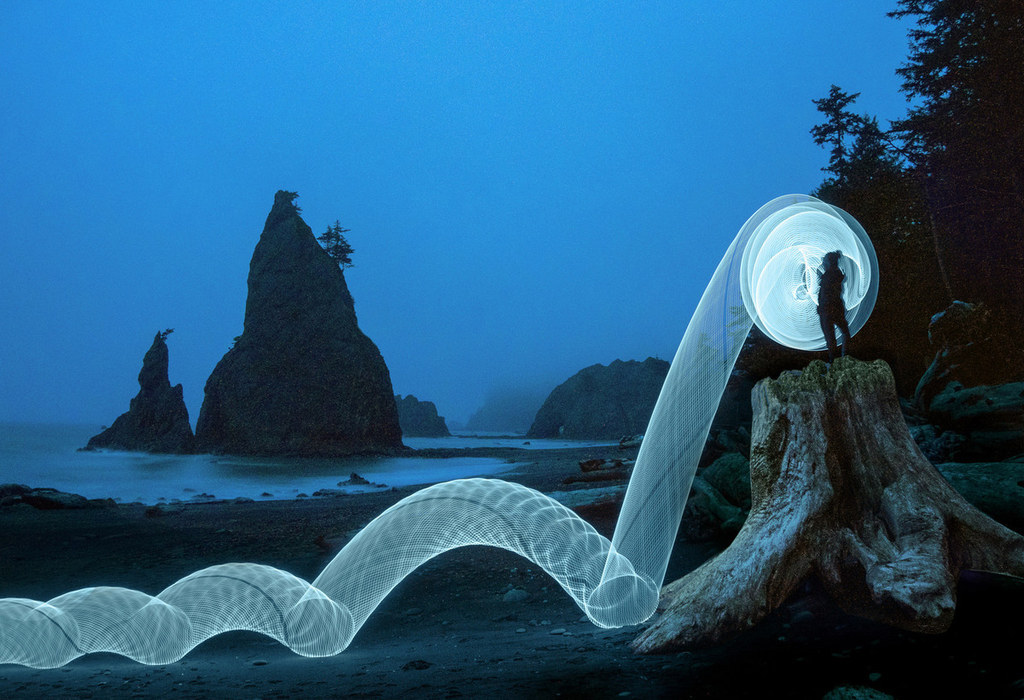 They travelled across the Midwest and through a bunch of Western states.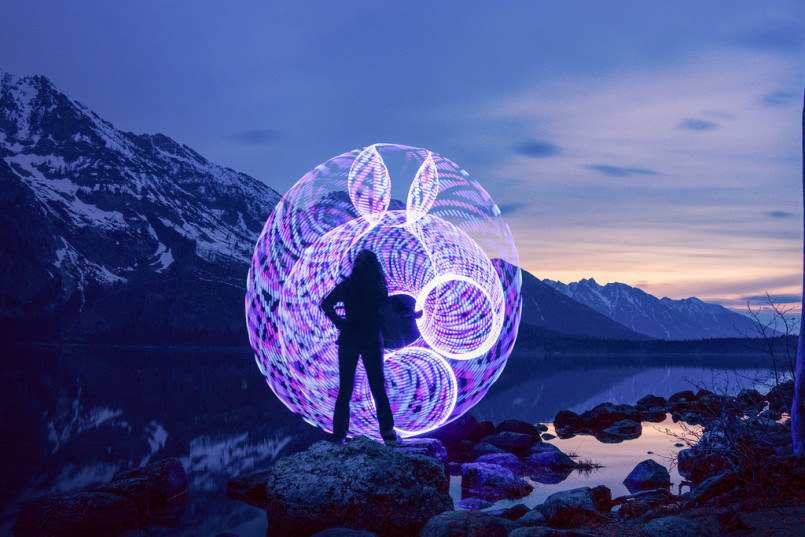 And the results are SPELLBINDING.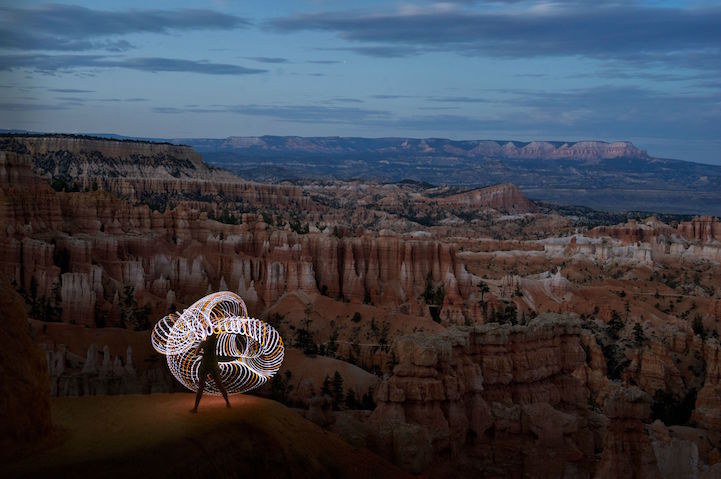 So very beautiful.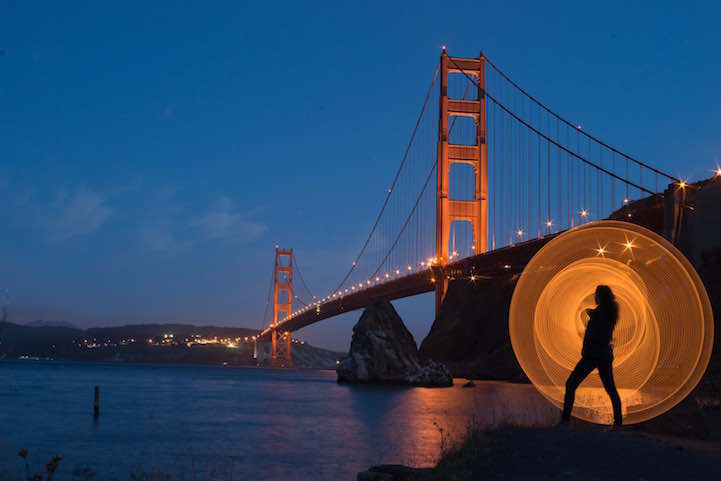 To make these dreamy photos become a reality, Grant used a mirrorless Sony DSLR, a tripod, and a remote shutter trigger.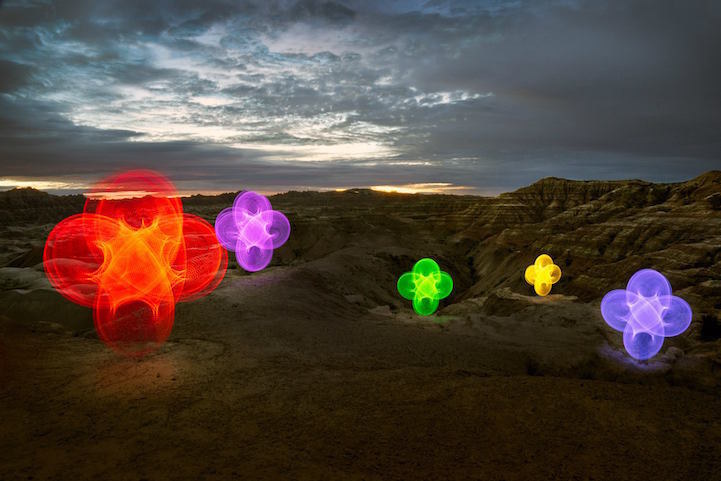 "Our goal was to (literally) put a modern spin on these iconic national treasures," he said.