You Won't Believe What This Taylor Swift Portrait Is Made Out Of
Eyes made out of mice. Skin made out of pigs.
This is Taylor Swift made out of emojis.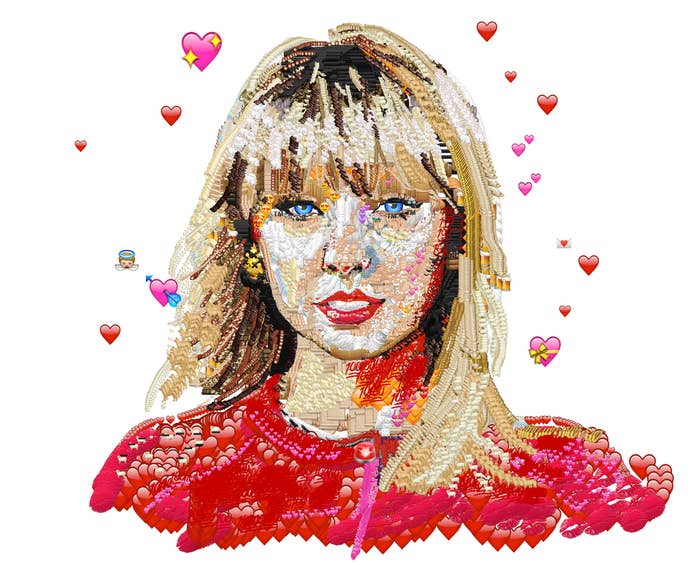 California-based artist Yung Jake creates killer celebrity portraits.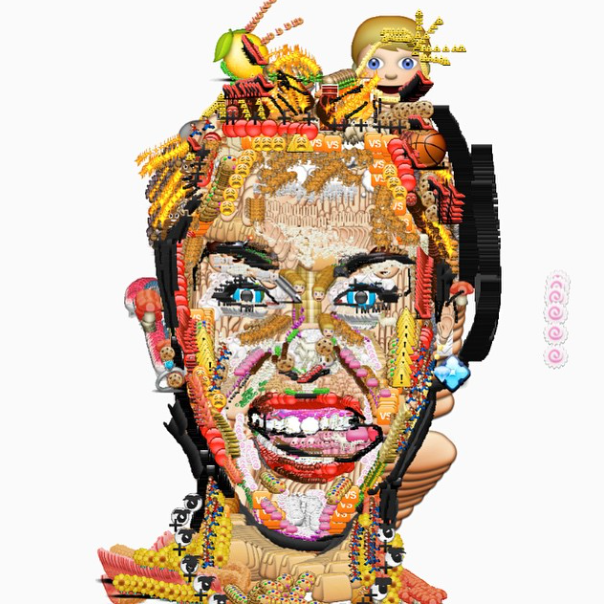 Instead of using paint, he sketches in Emoji Ink, an interactive website (soon to become an app) that allows people to use emojis as stamps to draw pictures.
This obviously takes an insane amount of skill, which was something we talked about during our texted interview.
Things got philosophical.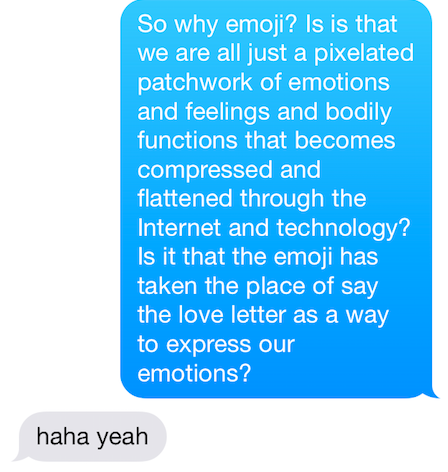 And though he didn't exactly tell us how long the work takes him.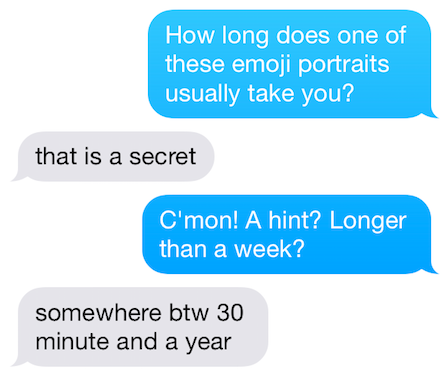 He did ask if I had any requests.

Taylor's bone structure begins with a few delicately placed hamburgers.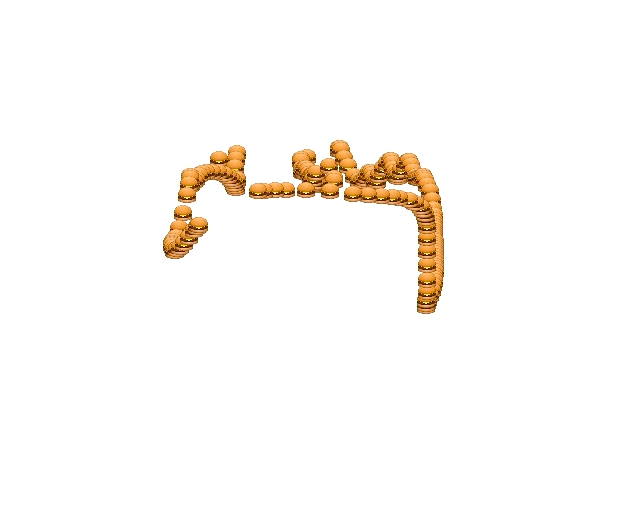 Followed by fist pumps and scrolls.
Turns out the CD emoji is a great highlighter.
Her big baby blues come in.
And mice bring them to life.

And her tender skin is anything but Kosher.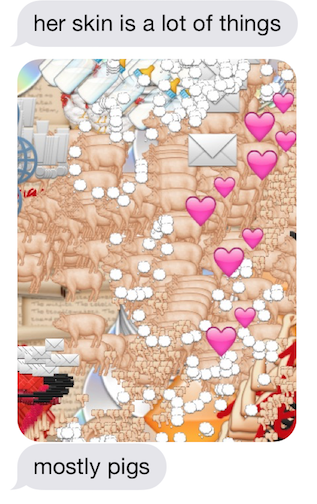 Layer by layer, he builds beautiful T. Swift.
And the finished product is pure perfection.