Imogen Heap engineered gloves that turn your movements into music.
These magic gloves—called Mi.mu gloves— contain sensors, buzzers, and buttons that send information wirelessly back to computer software that translates gesture into sound.
And they look pretty cute, too.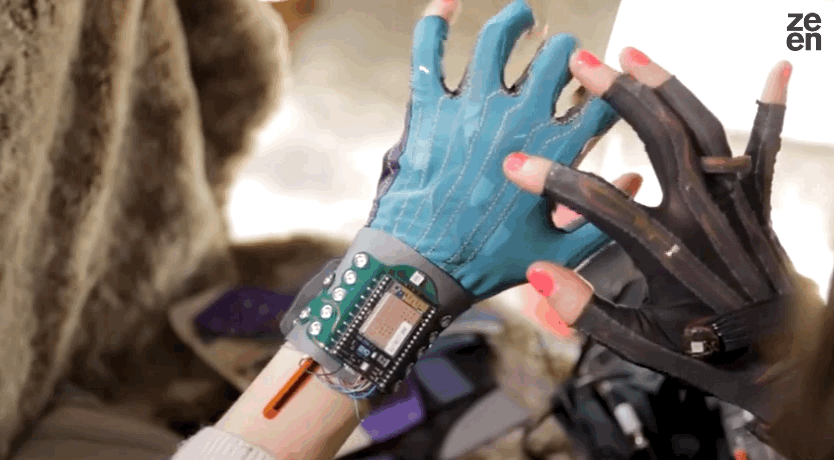 Here is Heap air-drumming.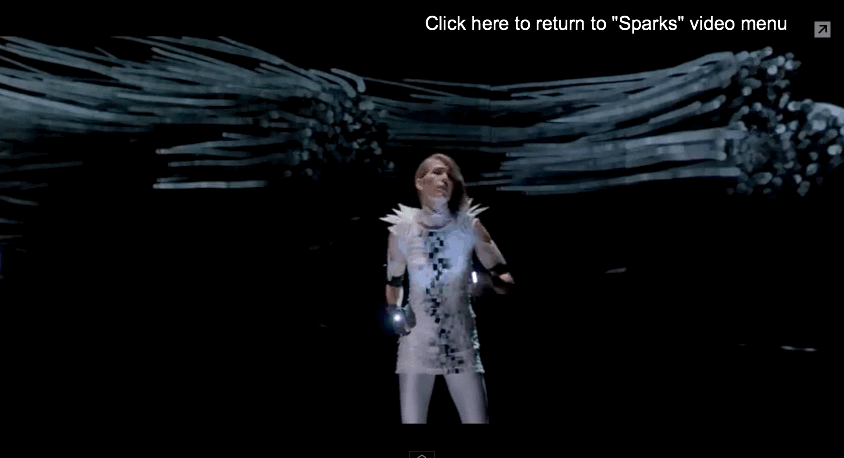 And here she is air-piano-ing.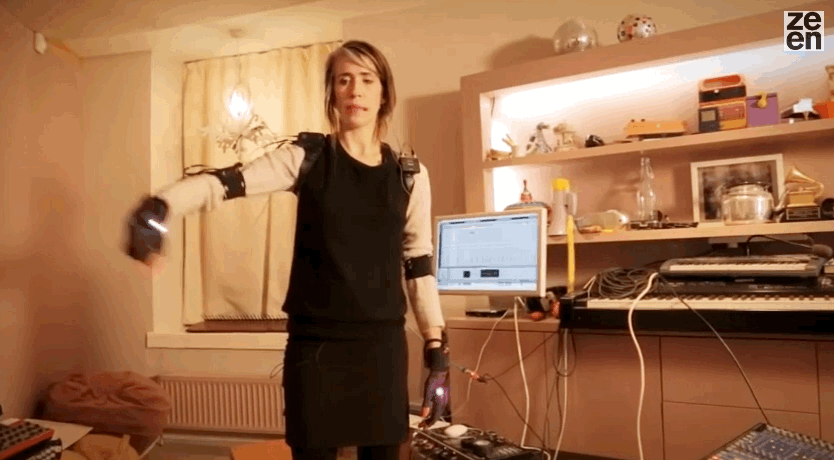 Ariana Grande seems hooked on them.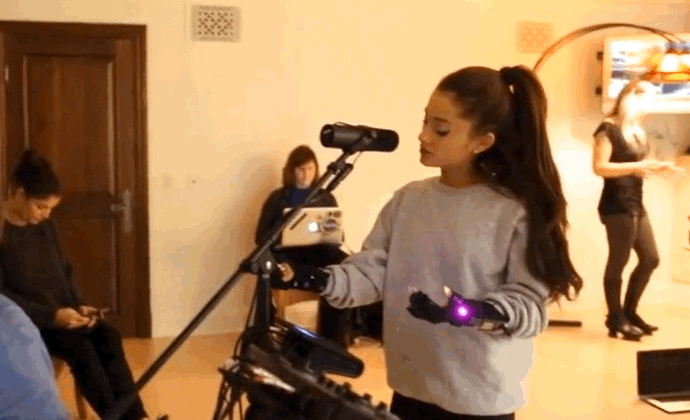 And you might even be able to get your own pair!