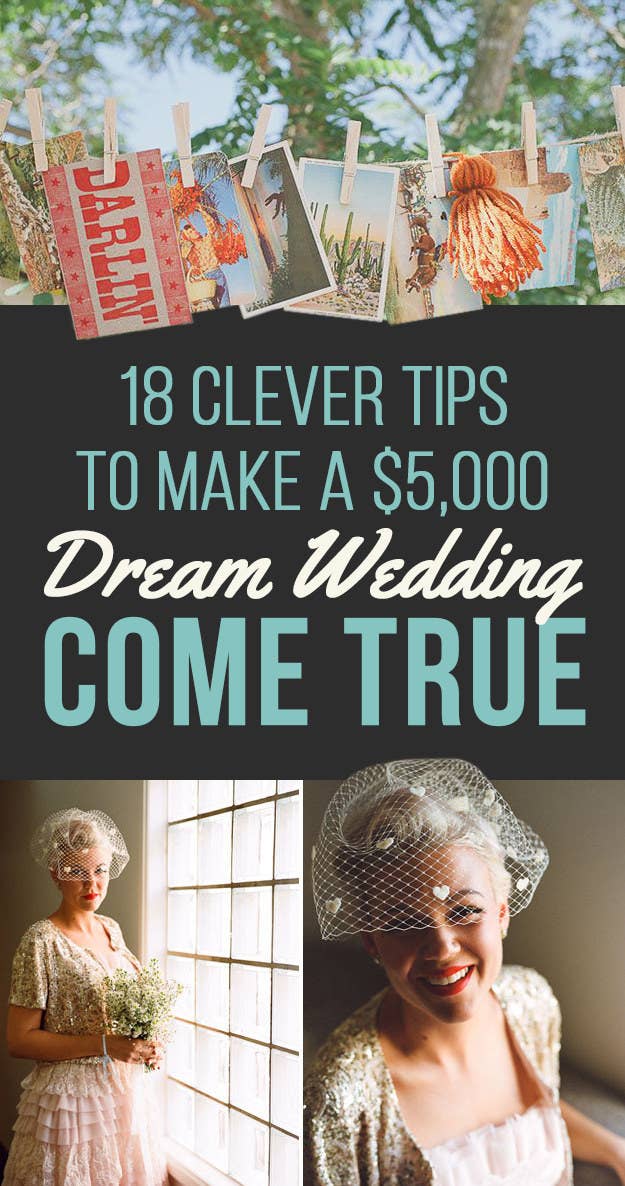 What do you do when 8 couples have baller weddings for under $5,000 (one even maxed out at $500!)?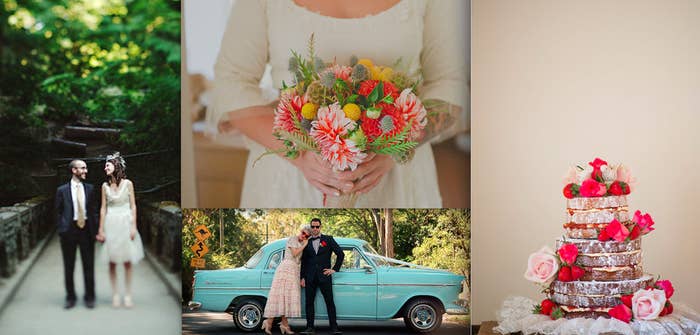 1.
Have a free reception in a national park.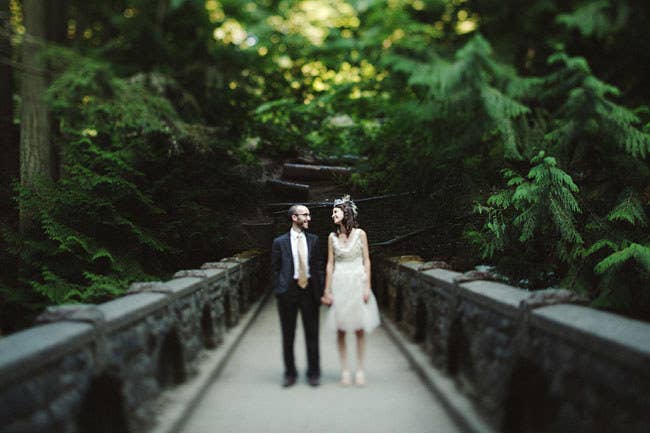 2.
Set up corn hole!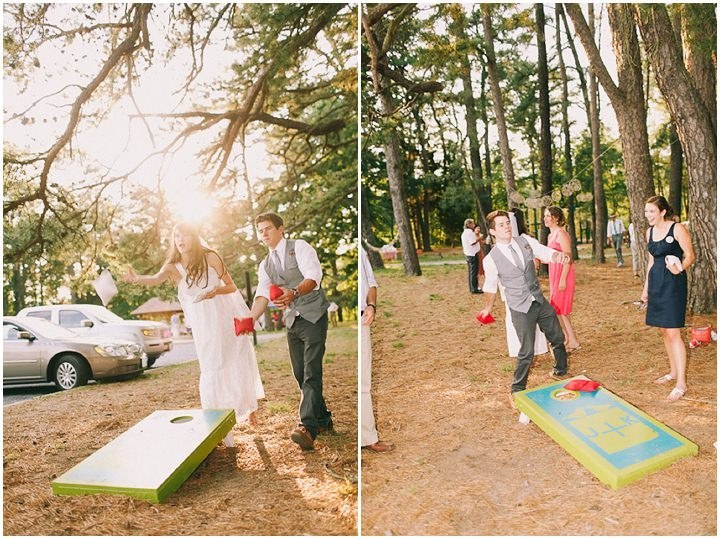 3.
Look for a liquor store that lets you return unopened booze.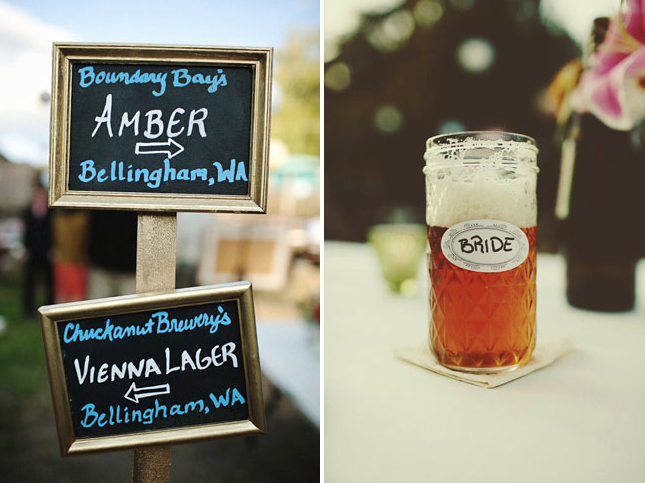 4.
Go all out on Baby's Breath.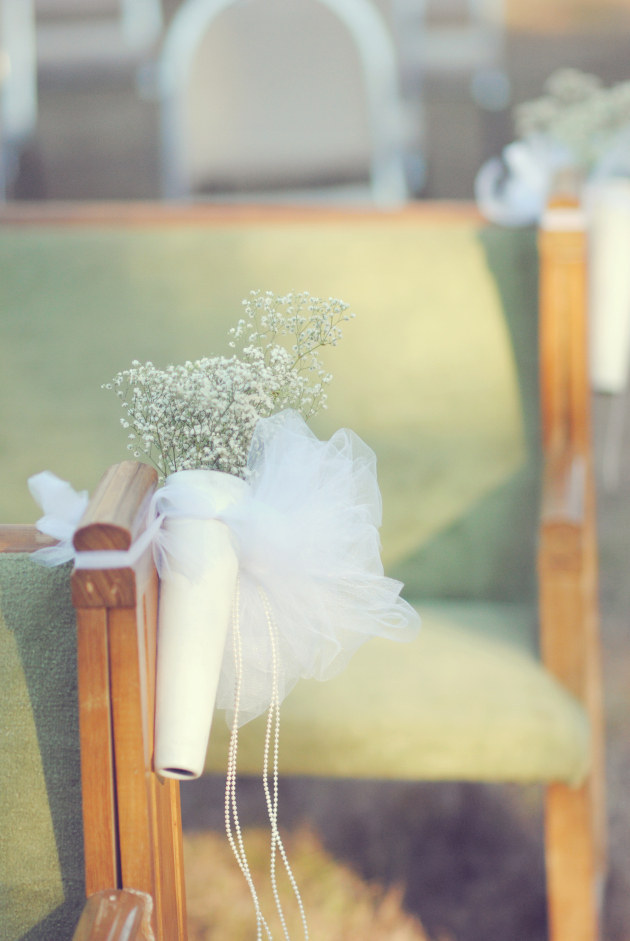 5.
When in doubt: Etsy!
6.
Get creative with paper flowers.
7.
Hire music students to play the ceremony.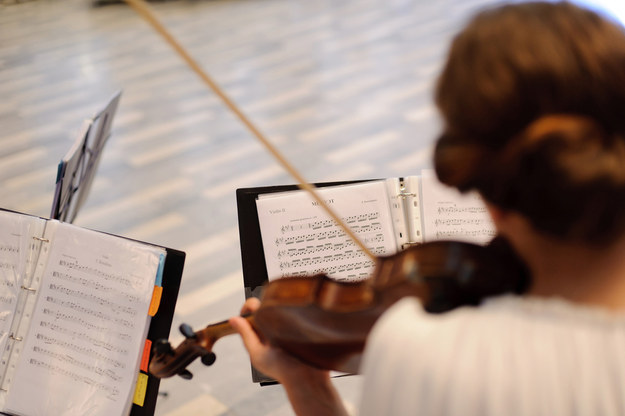 8.
Ask a friend to make a cake instead of giving a gift.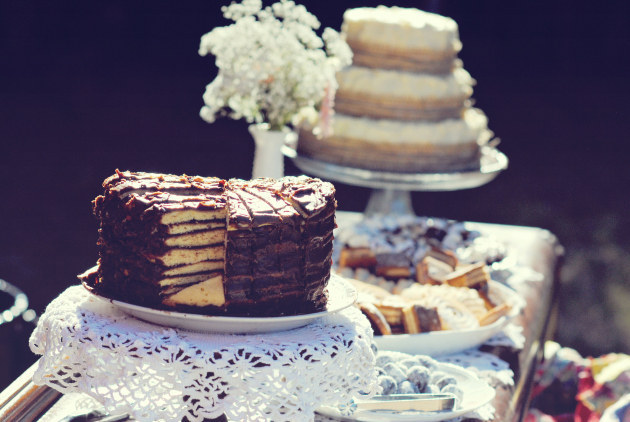 9.
Visit estate sales for your seating.
10.
DIY a door menu.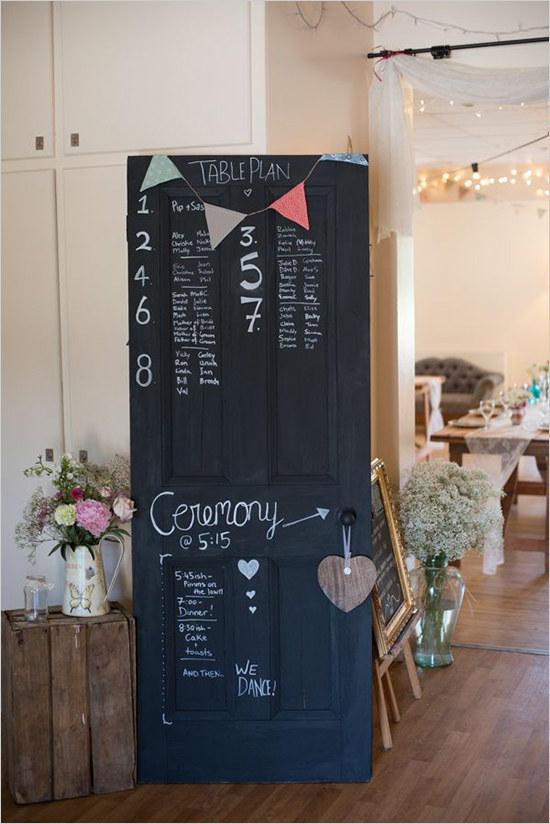 11.
Make a sawdust runner for practically nothing.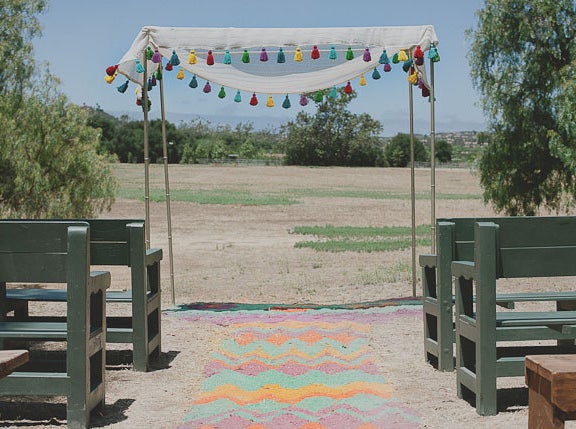 "I dyed sawdust, dried it in the sun for days and bagged it up. On the day of, with the help of my daughter Delilah, we busted it out in a little over an hour with a stencil I handmade," bride Leigh Ann told Green Wedding Shoes.
12.
Get paper tablecloths for an outdoor wedding.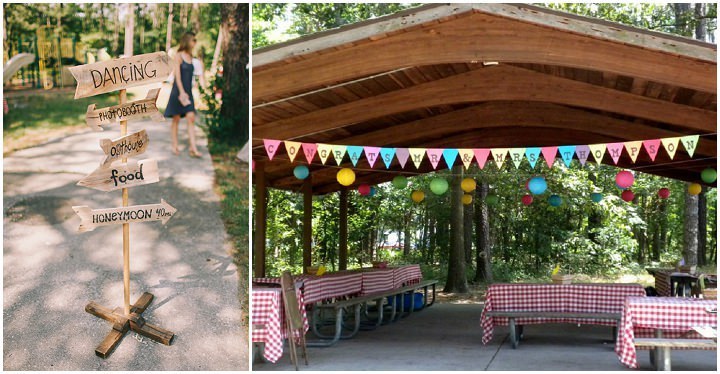 13.
Turn your books into centerpieces.
14.
Thrift your dinnerware.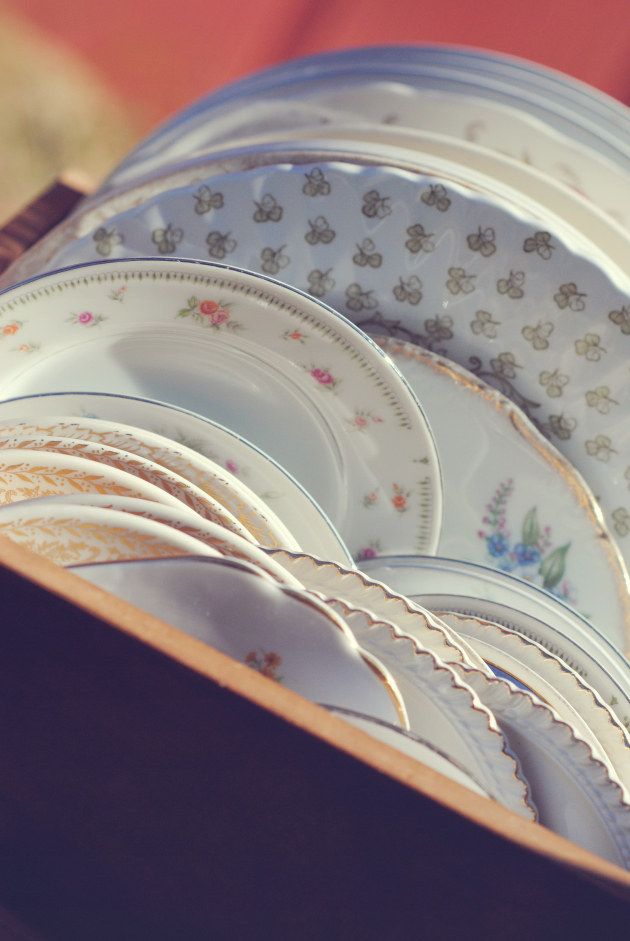 15.
Use curtains as table runners.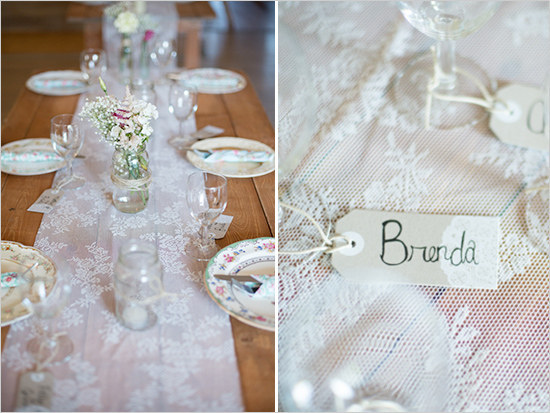 16.
Get cheap snacks that everyone loves.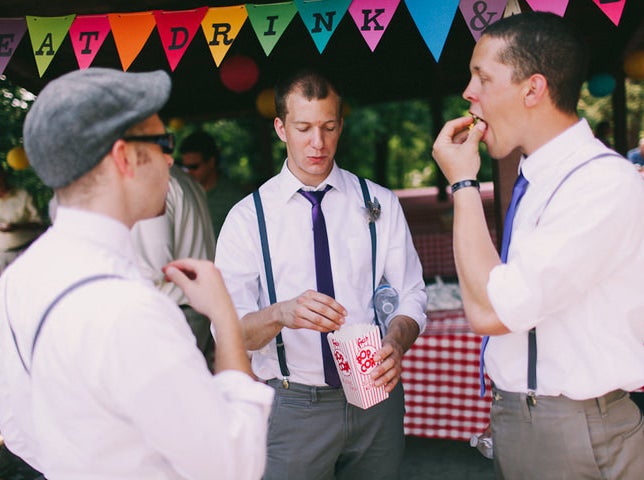 "Our friends worked shifts at the cotton candy and popcorn machines," bride Kristi told Boho Weddings. They won't mind—it gives the singles an excuse to mingle.
17.
Collect cheap vintage details.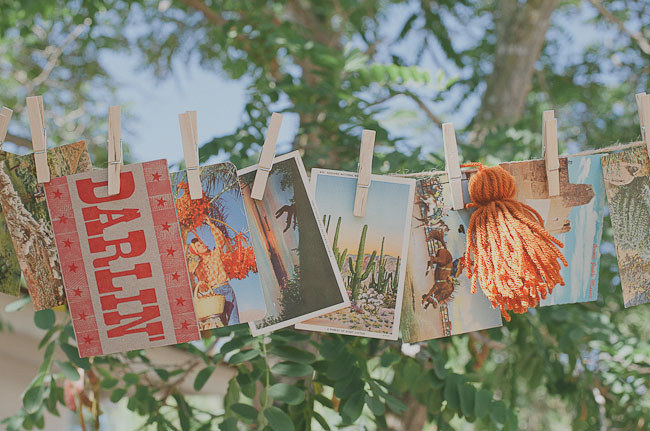 18.
Buy your dress on eBay.