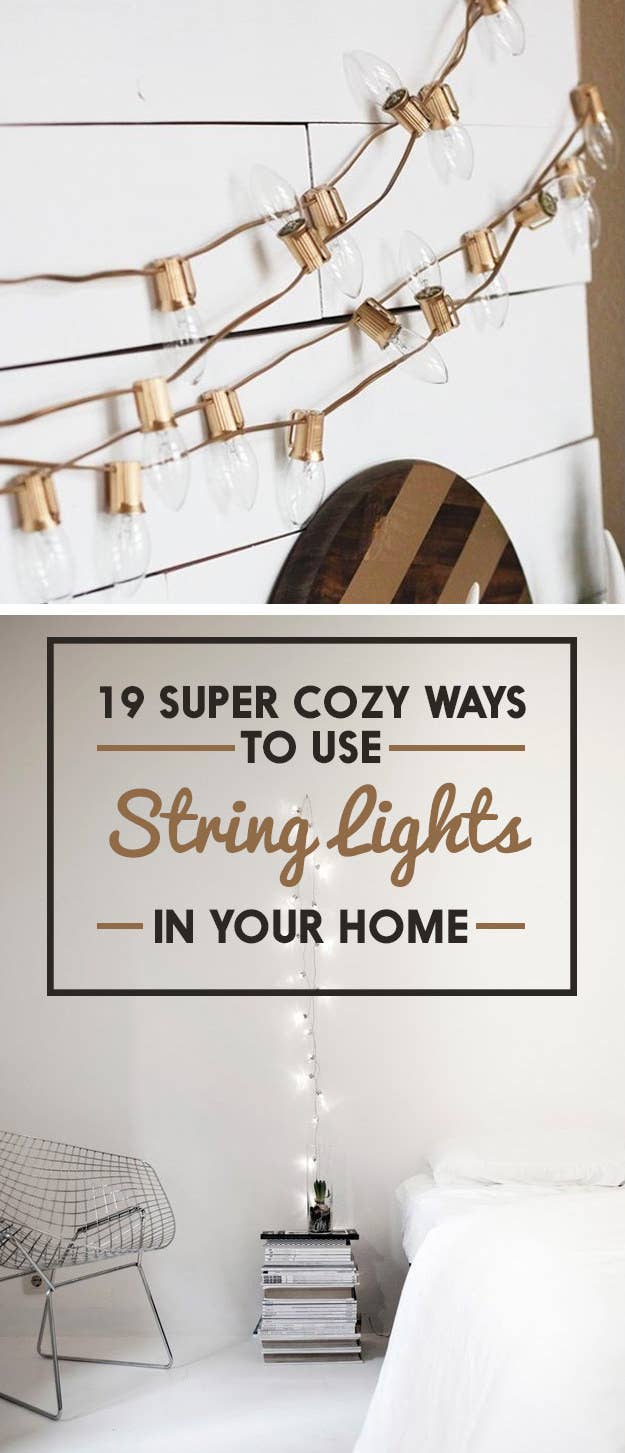 1.
To seriously upgrade your sleeping situation, drape lights on top of your canopy.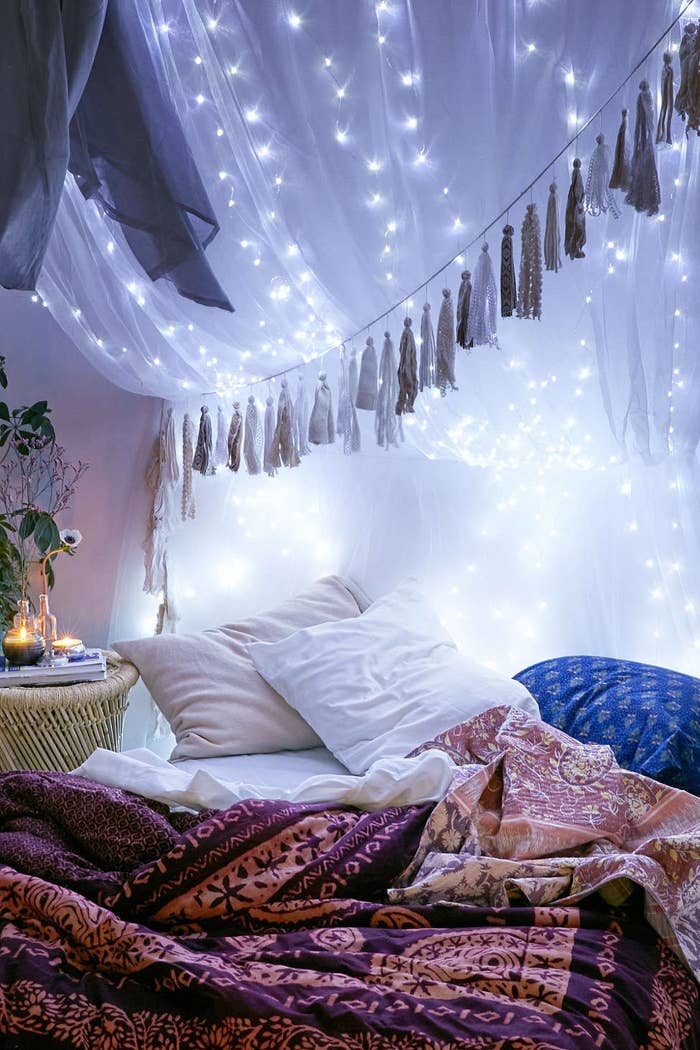 2.
Or just hang a few strands behind your canopy for a cozy glow.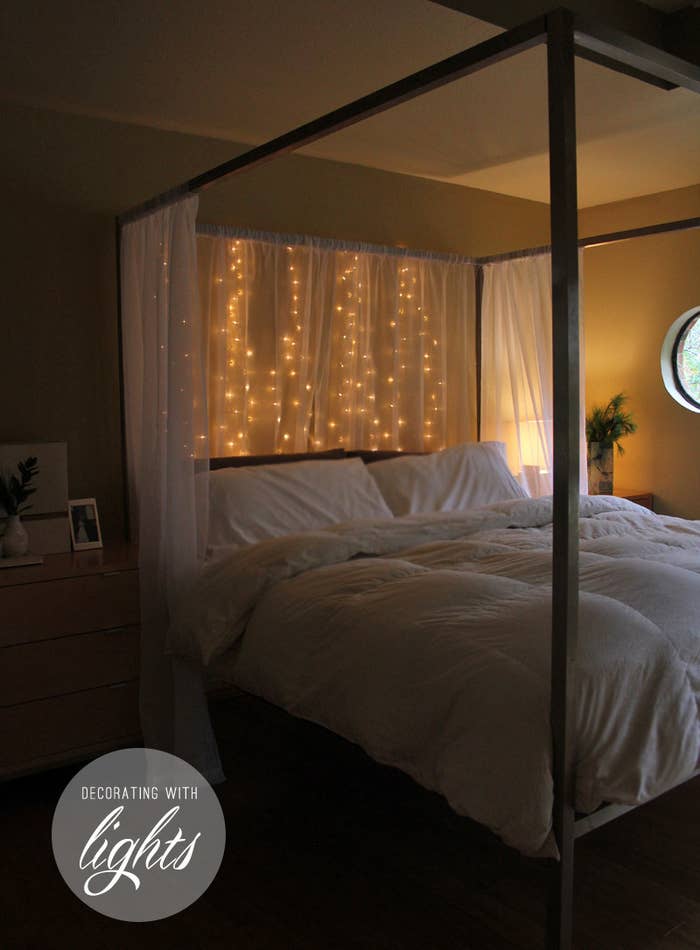 3.
You can also toss a strand over the back rungs of your bed frame for easy, instant mood lighting.
4.
And if you got the bottom bunk in your dorm, drape string lights from the top to make it extra cozy.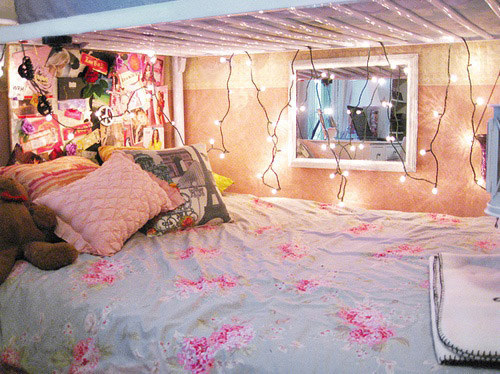 5.
You can use globe string lights to outline a killer accent wall.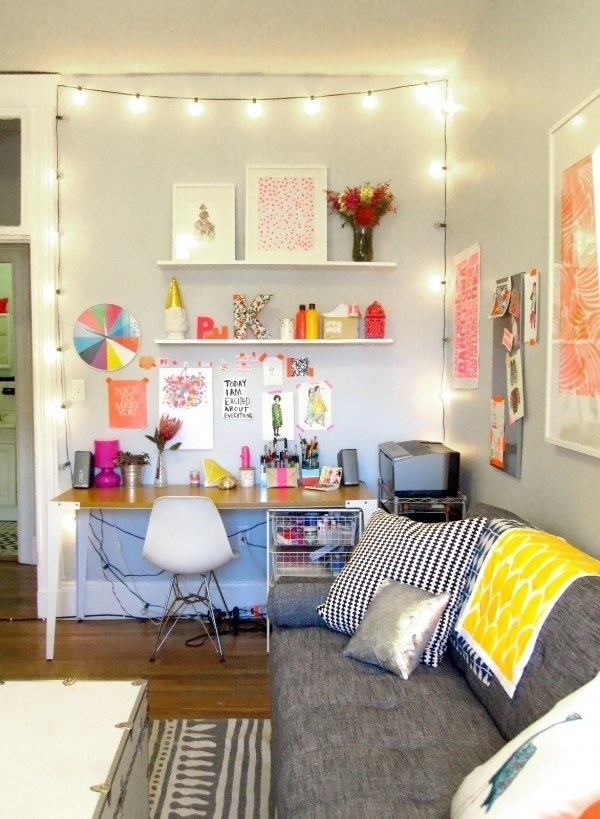 6.
Or remove a few bulbs and let the remaining ones spotlight specific pieces of art.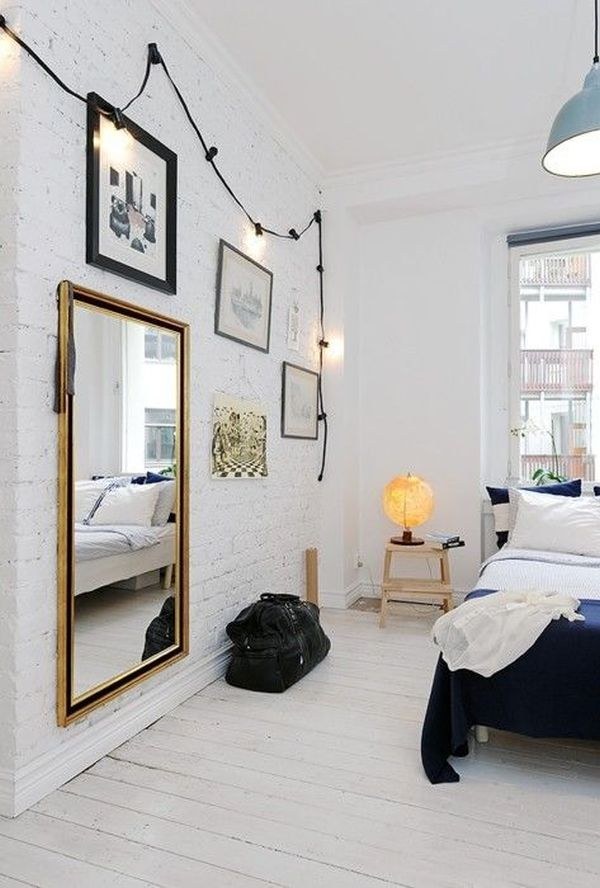 7.
If you want to forgo frames, just clip photos onto a strand to display.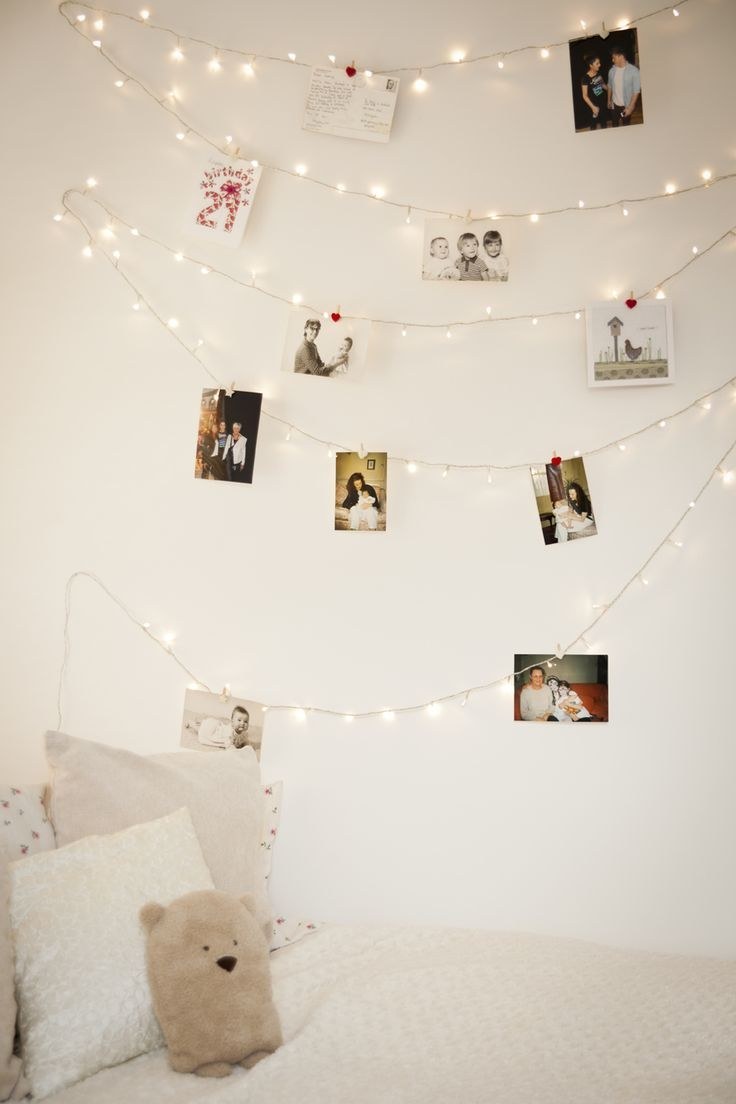 8.
Or hang a strand by itself for a minimalist ~arty~ vibe.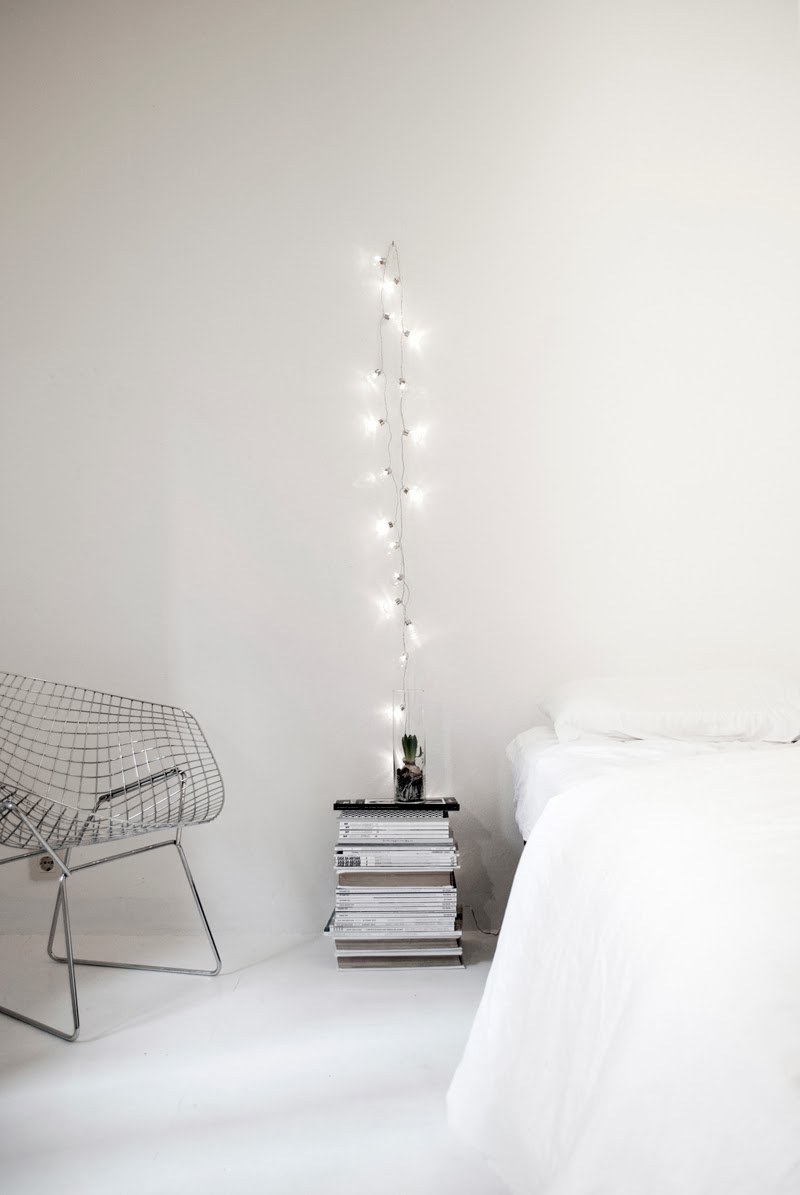 9.
Put a battery-powered strand in a bell jar for an artsy DIY light.
10.
This trick also works with a geometric lantern or terrarium.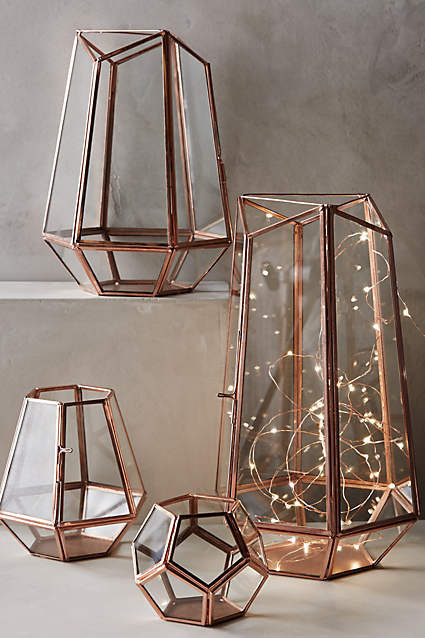 11.
Drape bigger bulbs above your nightstand for the coziest lamp you could ask for.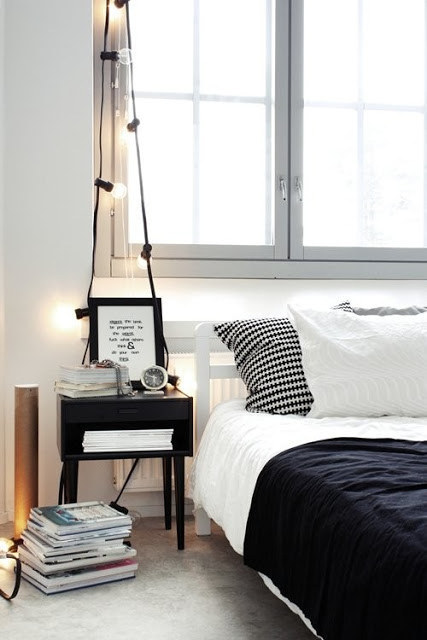 12.
Or hang them from a hook in a kid's room for a modern nightlight.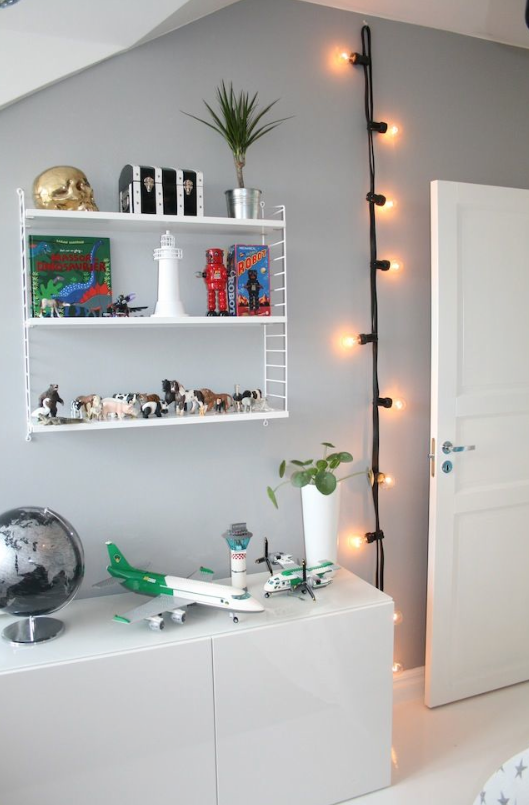 13.
If you want to divide an open-concept room without making it darker, add a wall of lights.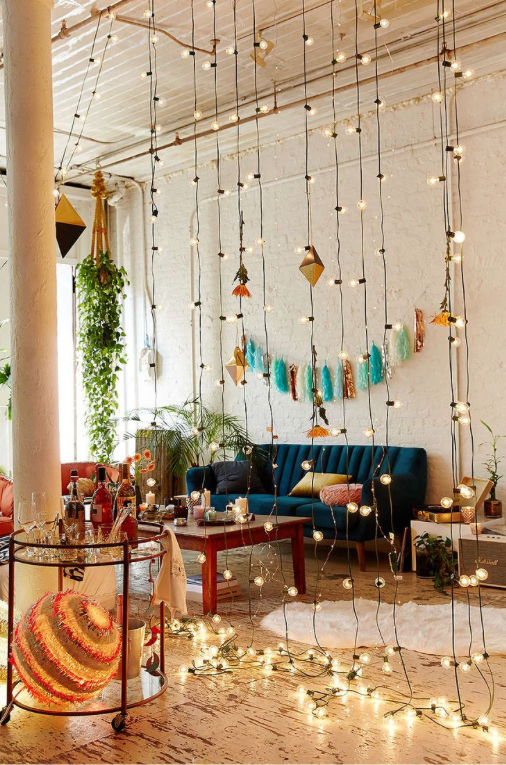 14.
Or use them to brighten and draw attention to high ceilings.
15.
You can also zig-zag them down a hallway that needs just a little more overhead light.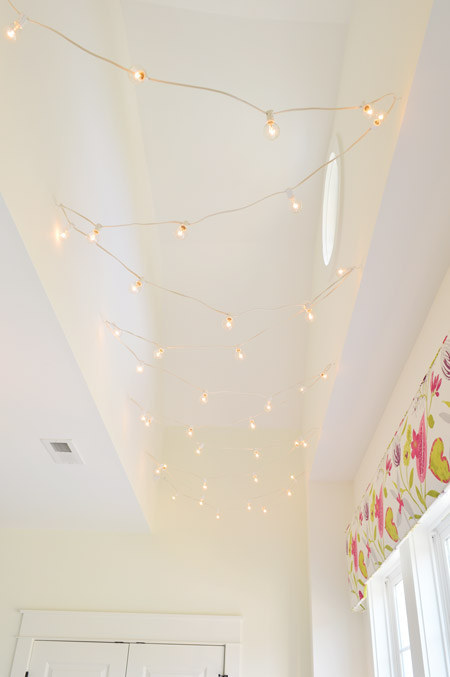 16.
Another trick: Forgo a pendant light or chandelier over the dining table and just go full-on string lights.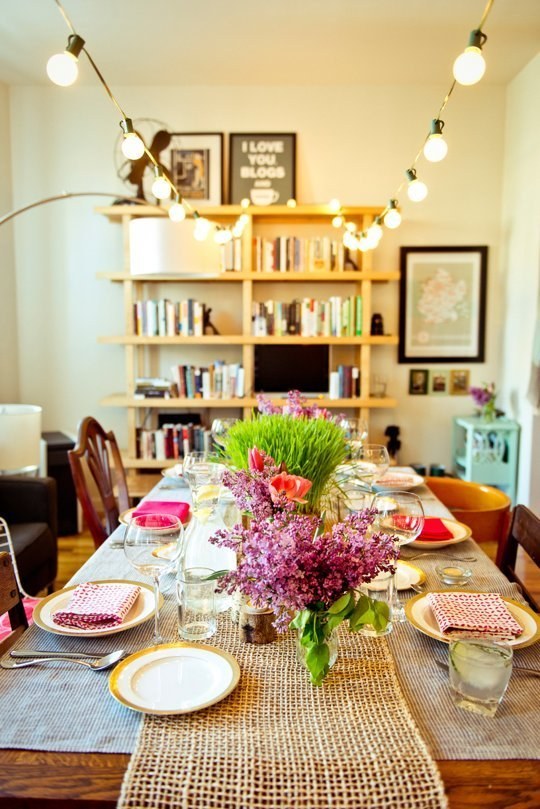 17.
If you want to create quick outdoor mood lighting, hang string lights along a wall.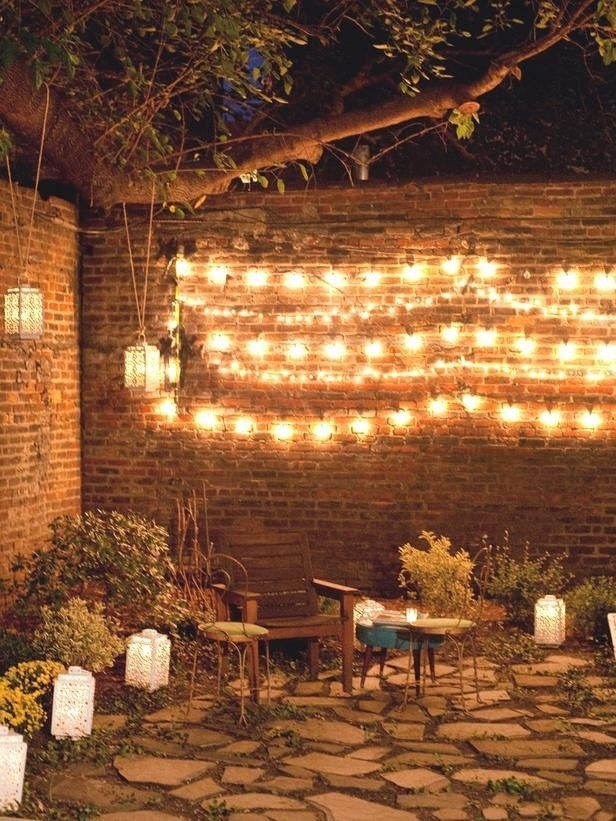 18.
An spray paint green holiday bulbs gold to get a super polished look.

19.
If all else fails, drape them along a wall to make the whole place shimmer like the stars.