So Nadia put her makeup ~skillz~ to the test and transformed three couples into senior versions of themselves.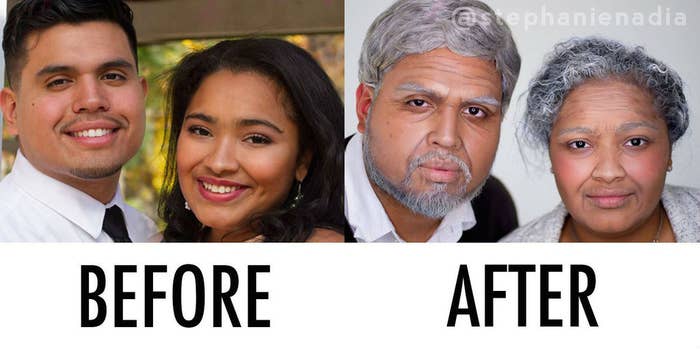 And the results were STRIKING.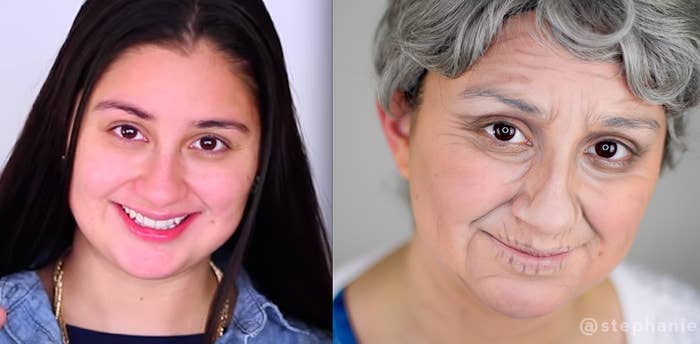 "Each person took about two hours to transform," she said.
I mean: LOOK AT THAT STUDLY SENIOR.
Next, Nadia had the couples meet face-to-face to see their transformations.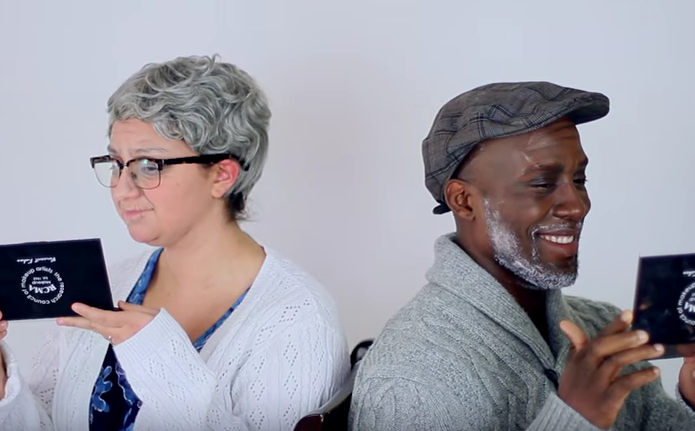 And their reactions were *priceless*.
Some of the couples could not stop laughing.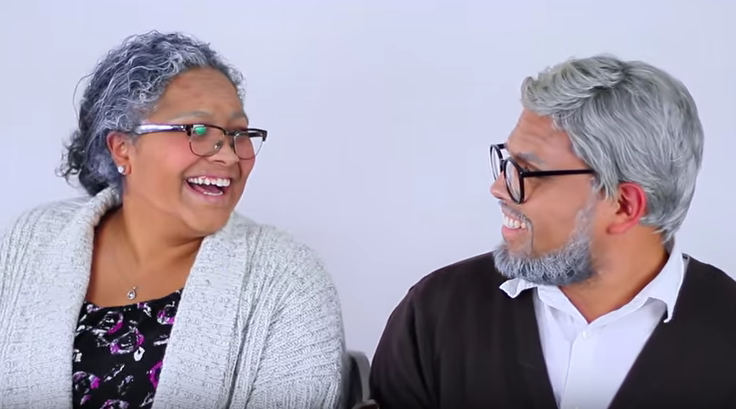 While others looked like they might cry.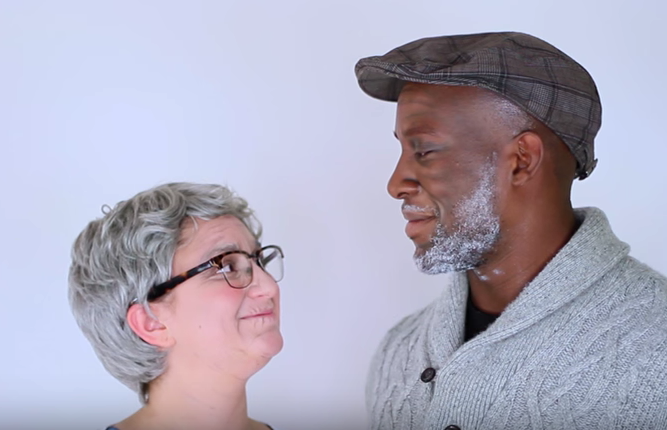 "Most of them expressed a deep sense of gratitude for their partners, as they imagined what life would be like decades from now and still in love," Nadia said.