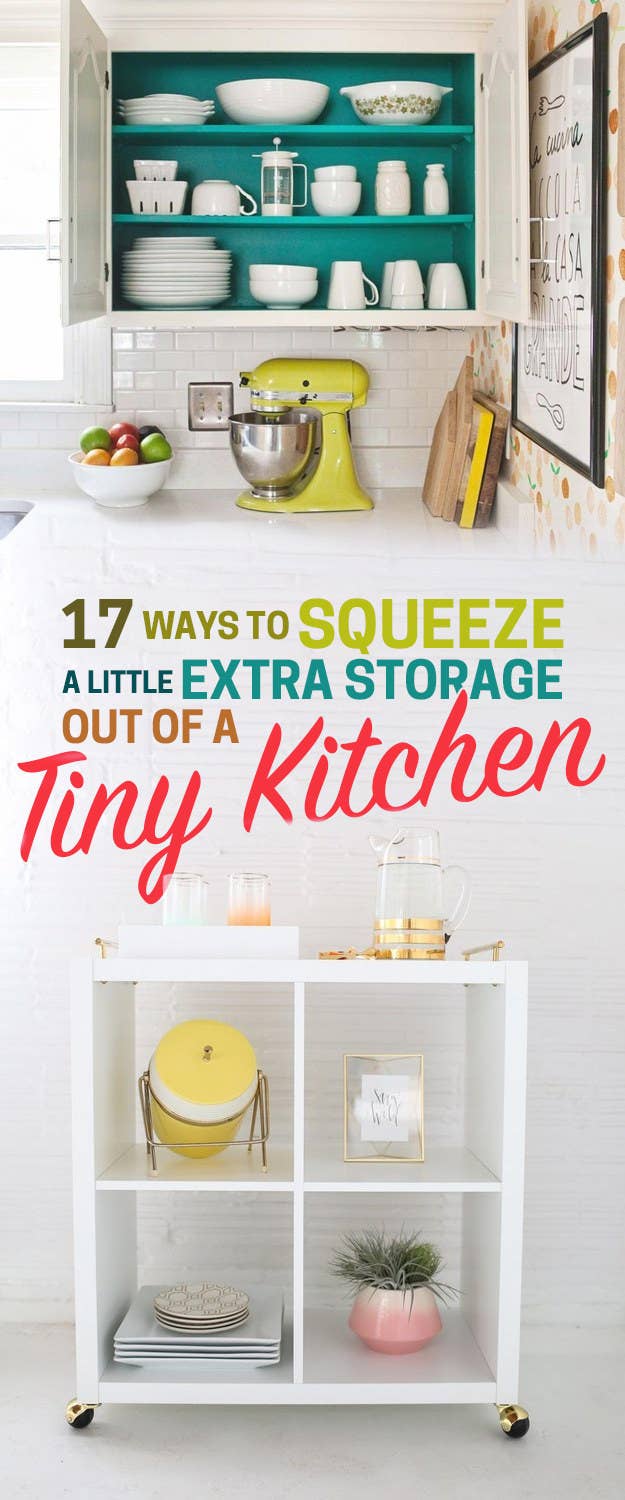 1.
Maximize your under-sink storage space with a shoe organizer.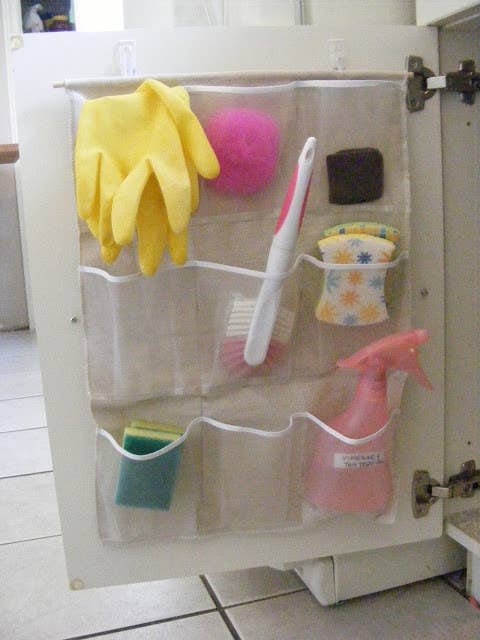 2.
Store bulk purchases in vintage wire shopping baskets on top of your cabinets.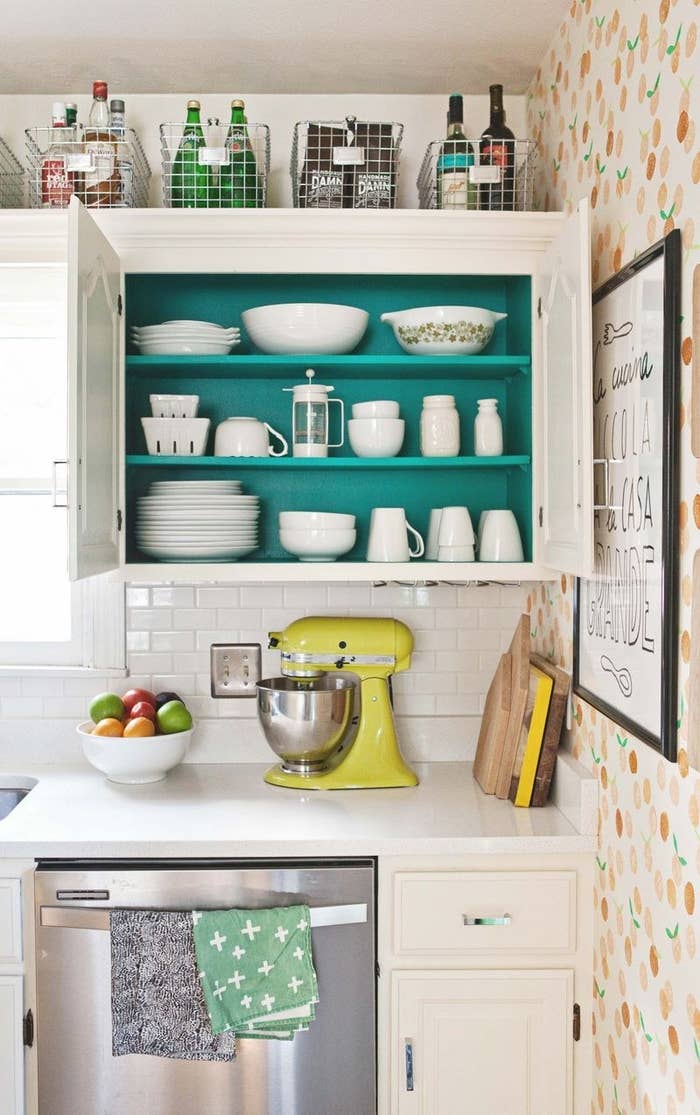 3.
Wicker baskets can work, too.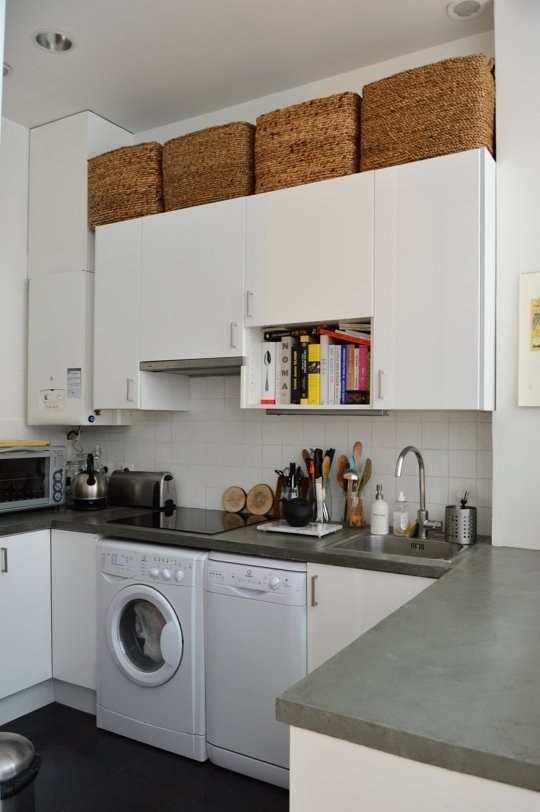 4.
Make the most of a tiny counter with a wall-mounted sink caddy.
5.
And while you're at it, you might as well mount your dish rack, too.
6.
You can also upgrade to a full-on grid system so you can add on more storage in seconds.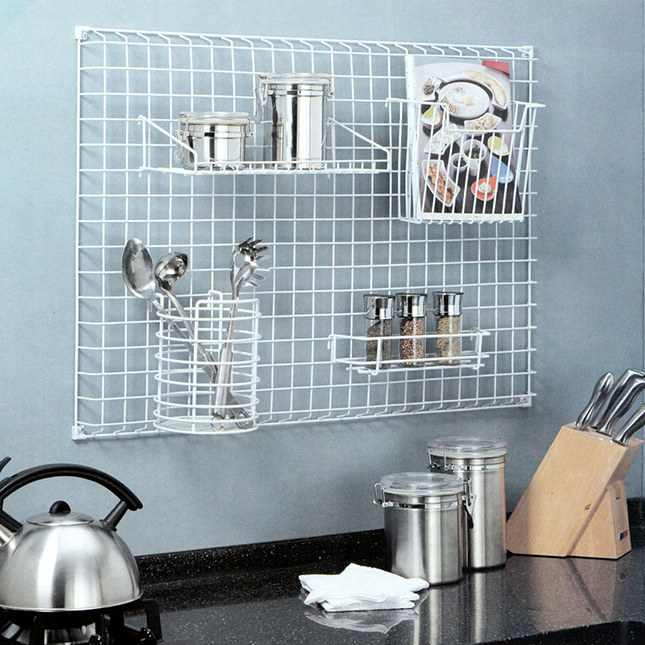 7.
Turn a small bookshelf into a storage solution on wheels.
8.
For easy-to-reach storage, place a tension rod over the stove to hang pots and pans.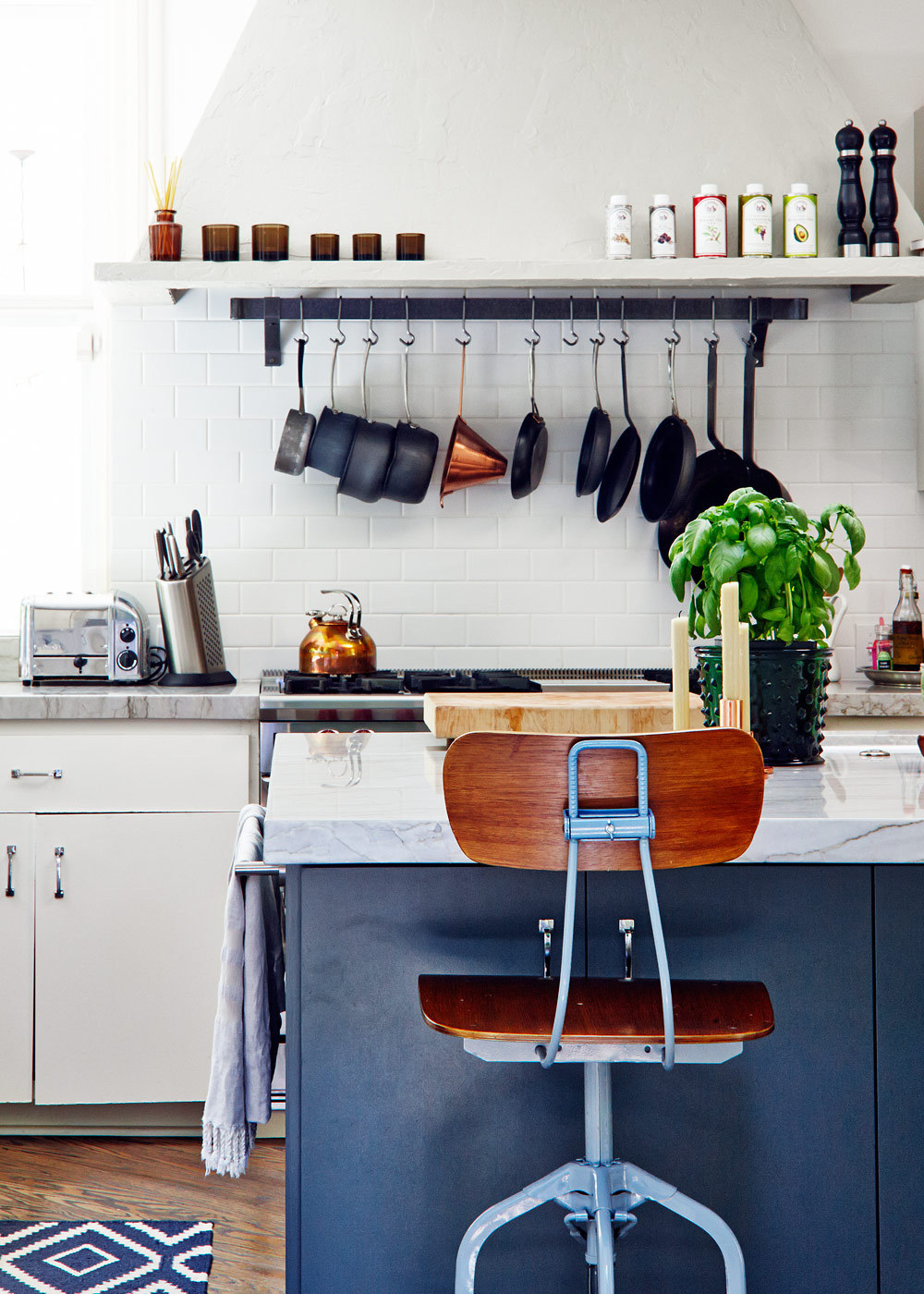 9.
And hang other tools on the bare side of a cabinet to free up your drawers.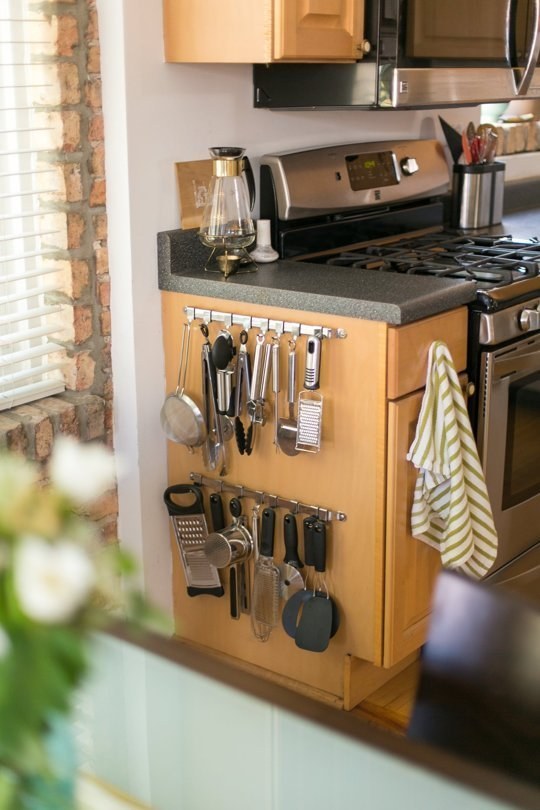 10.
To quickly double your cabinet capacity, add pullout shelves.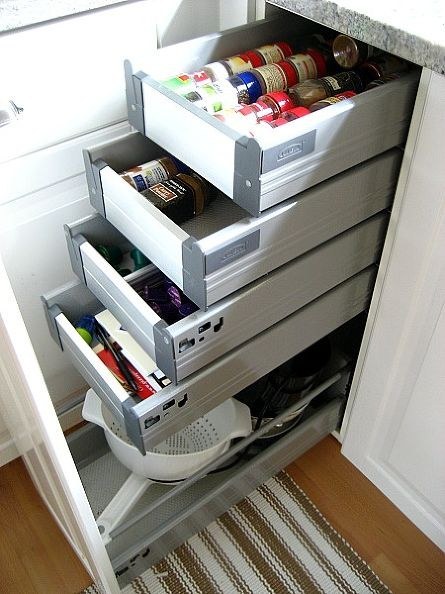 11.
And for upper cabinets, know that extra cabinet shelves are your new BFFs.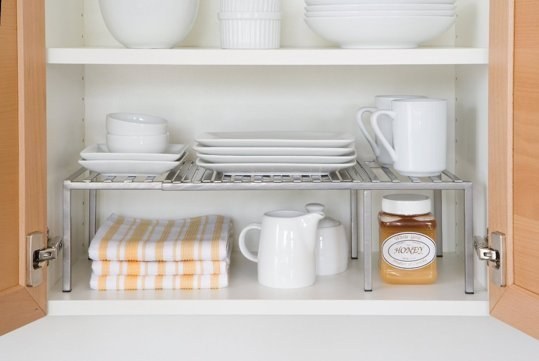 12.
For a quick storage fix, stick some adhesive command hooks on the wall and hang bulkier items.
13.
Or screw hooks underneath a shelf to hang cooking basics.
14.
Get an over-the-sink shelf to double up on counter space.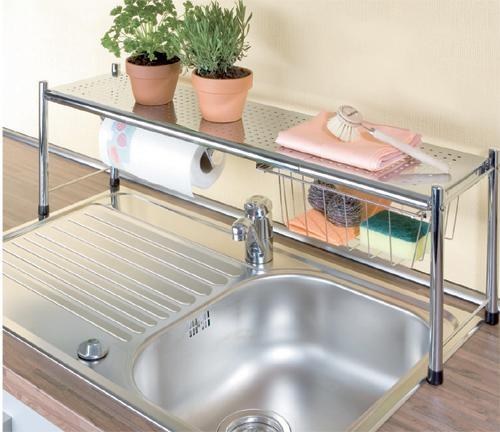 15.
And get a magnetic spice rack to keep clutter out of your cabinets.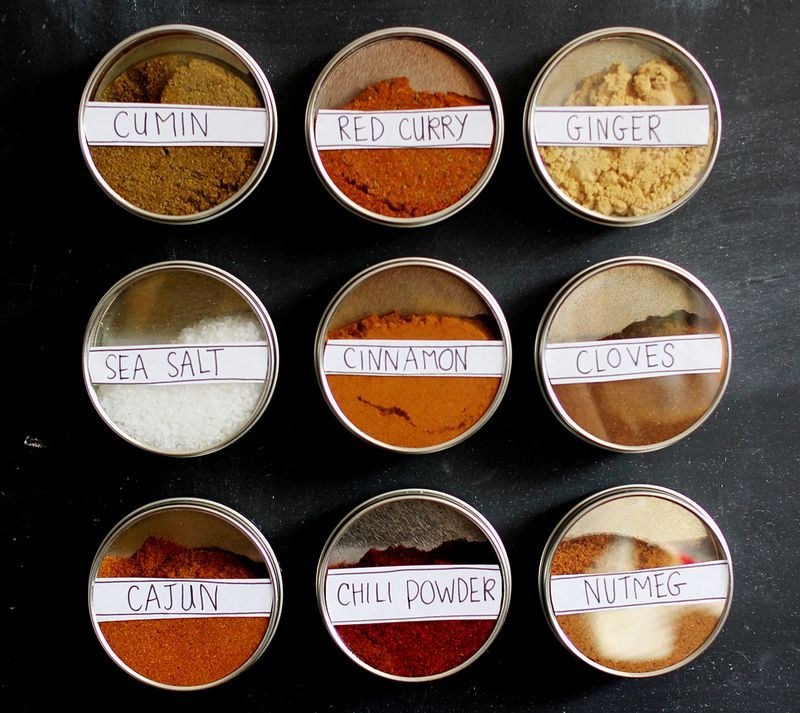 16.
Use EVERY BIT of wall space you've got for shelving.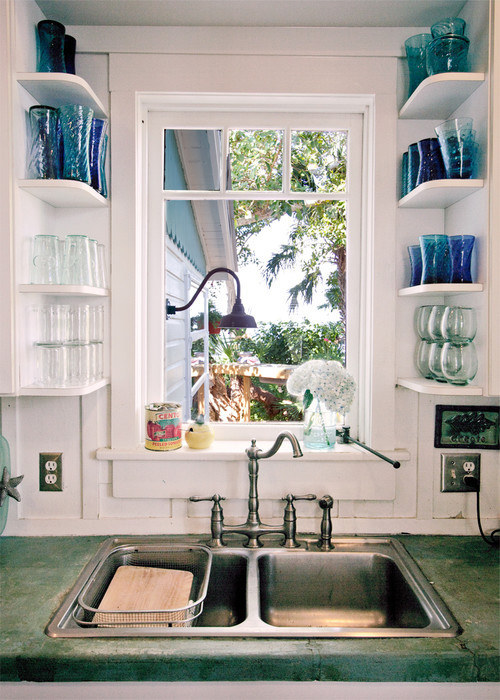 17.
If you want to take back space under your sink, ditch your old trash can and get a cute one that you don't mind having out.