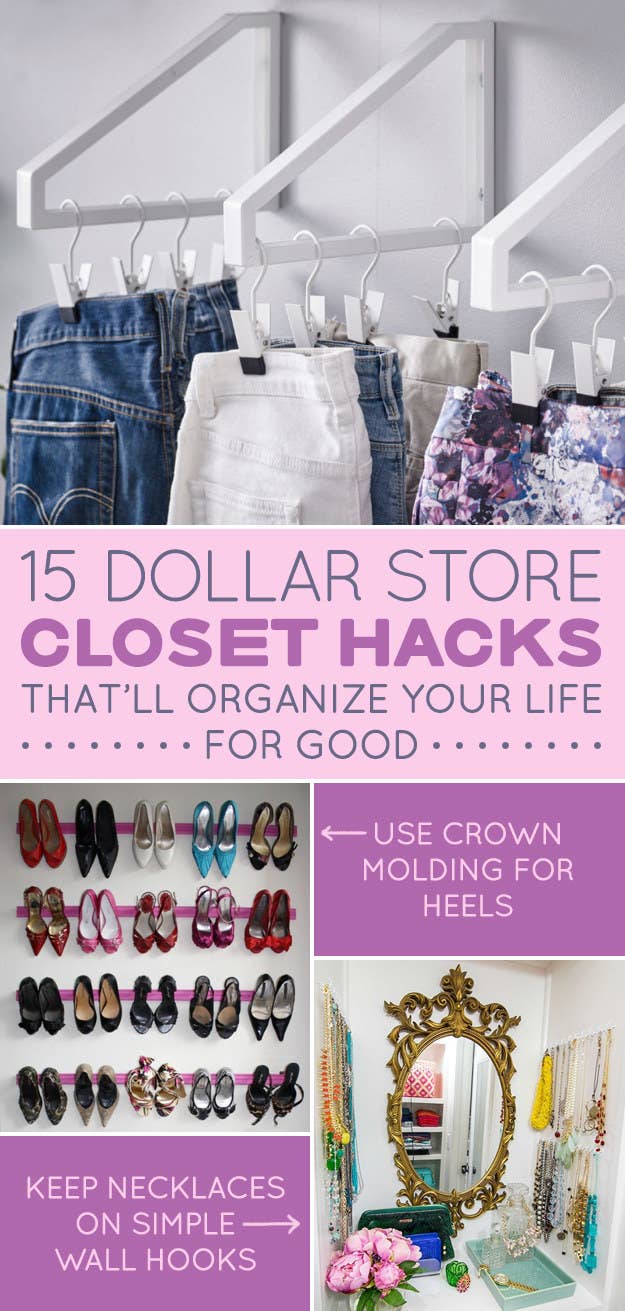 1.
Use shower curtain rings and a hanger to hang your 2 million tank tops.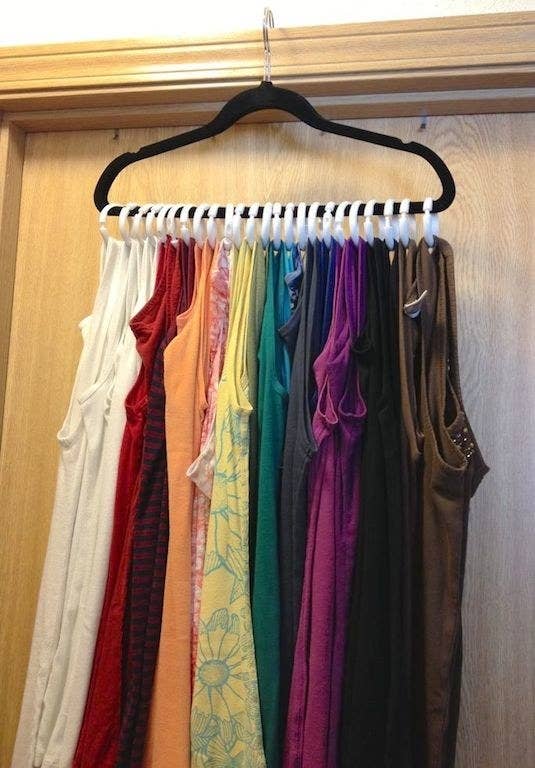 2.
You can also try this trick with your cap collection using shower curtain rings and a curtain rod.
3.
You can also store your family of tanks on a tie hanger.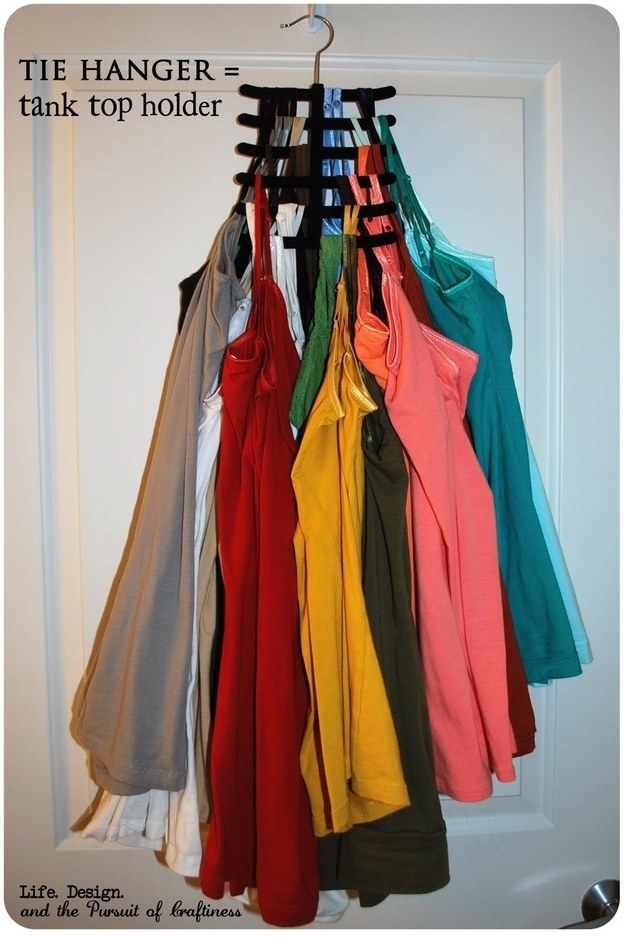 4.
Hang your bras on cute bathroom hooks behind your closet door.
5.
Keep your necklaces in order with simple wall hooks.
6.
You can also organize jewelry with accordion hooks.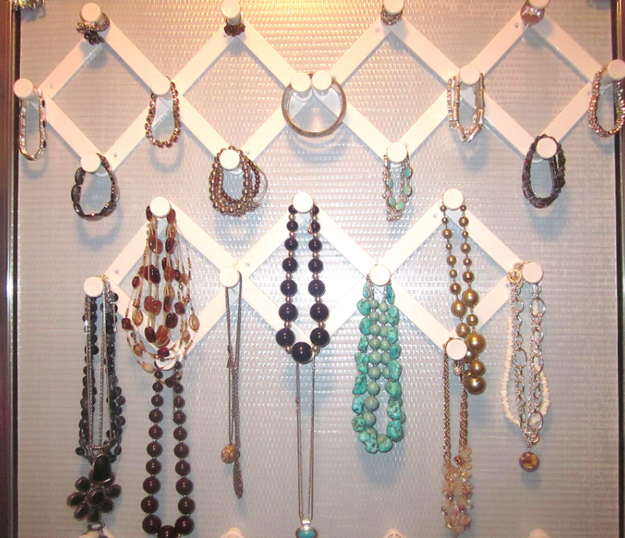 7.
To keep earrings in order, keep them on a chain.
8.
Organize your clutches with a lid rack.
9.
Use crown molding for your surplus of heels.
10.
To get double the storage space, use S-hooks and dollar store baskets.
11.
You can also use a chain of S-hooks, or simply a chain, for vertical storage.
12.
Take advantage of every corner of your closet with this bracket hack.
13.
Keep your bag collection looking *pristine* with clear dividers.
14.
If you don't have a light in your closet, opt for a rope light.
15.
And keep your fave stuff off the floor with easy DIY no-slip hangers.
Now, go forth and get your stuff STORED.