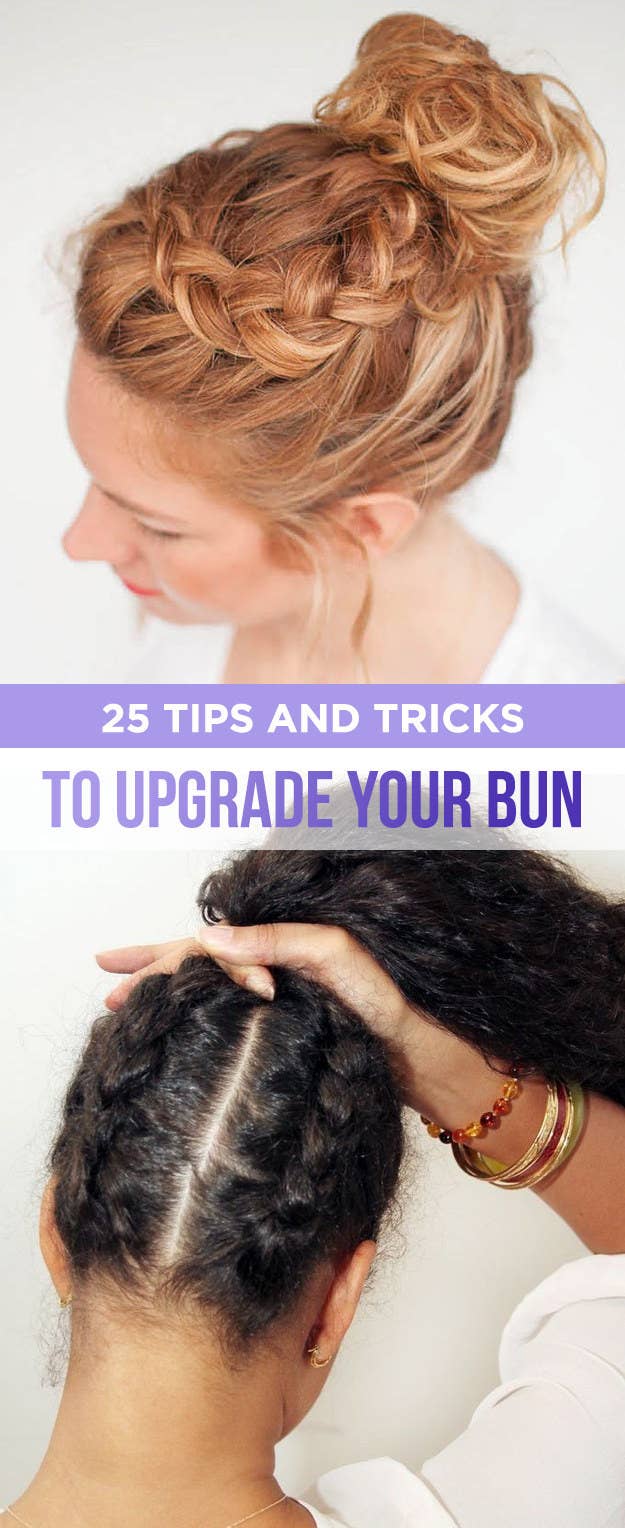 1.
Wrap hair around the base for a sturdier messy bun.

2.
It works on shorter shoulder-length cuts, too.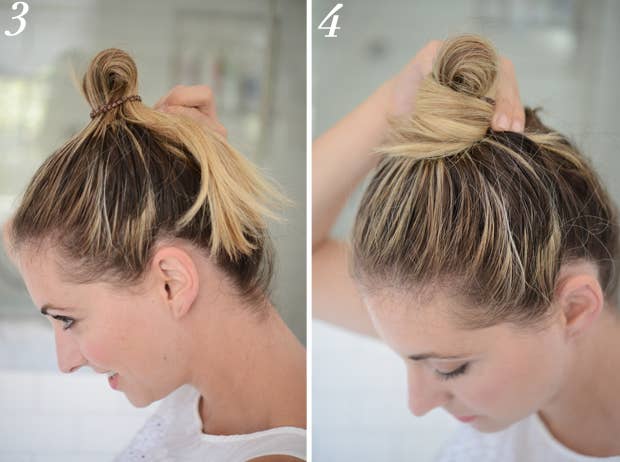 3.
Or tie it in a knot and add a few bobby pins.

4.
Give your bun that effortlessly messy look by rolling it up.

5.
And here's a cool trick to get the low bun look, even if you don't have any bobby pins lying around.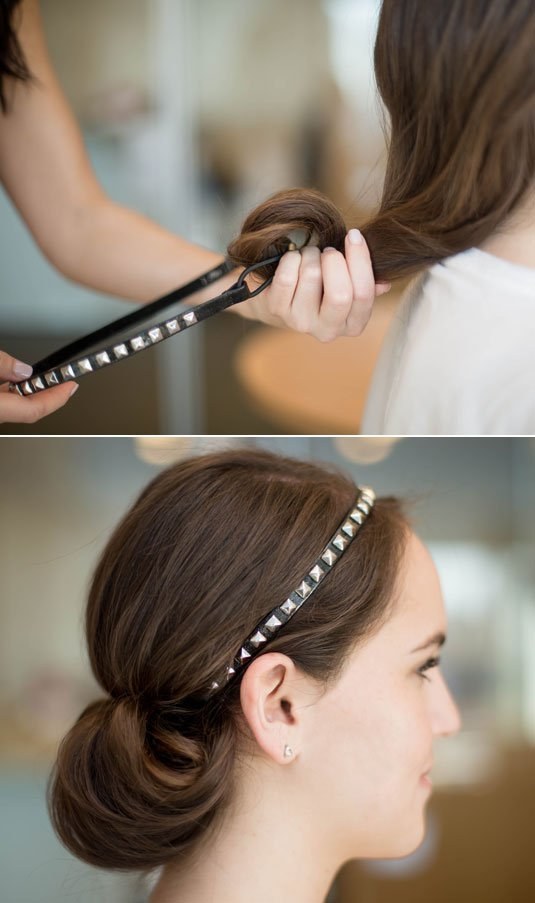 Use can multiple elastic headbands to make a pretty halo bun, too.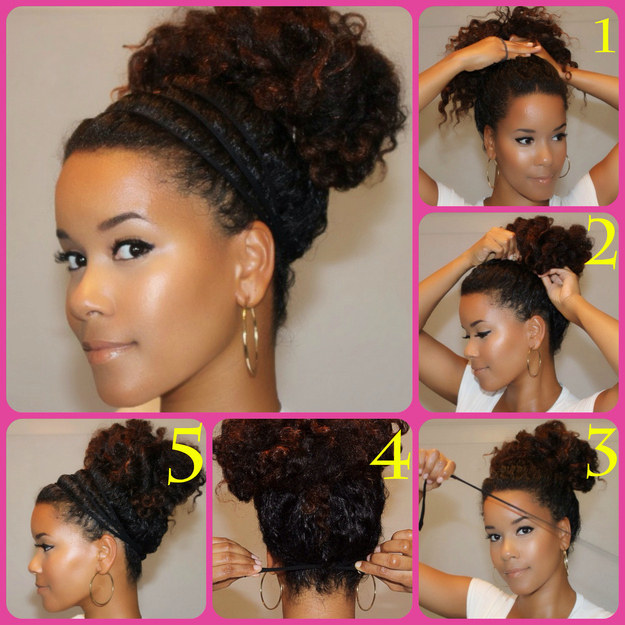 6.
You can put it in a ponytail first and then pull the tail end through and pin.

7.
Or twist it into a top knot.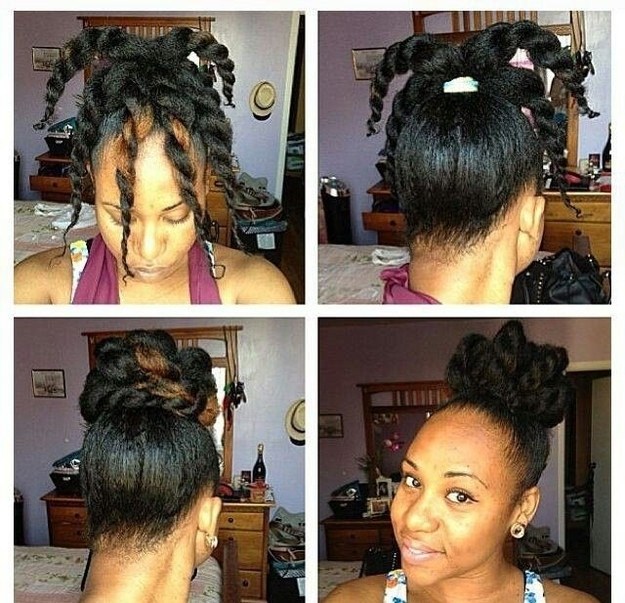 8.
And here's how to make a simple bun, even if you lost your elastic.
9.
Try this braid variation for an easy elegant look.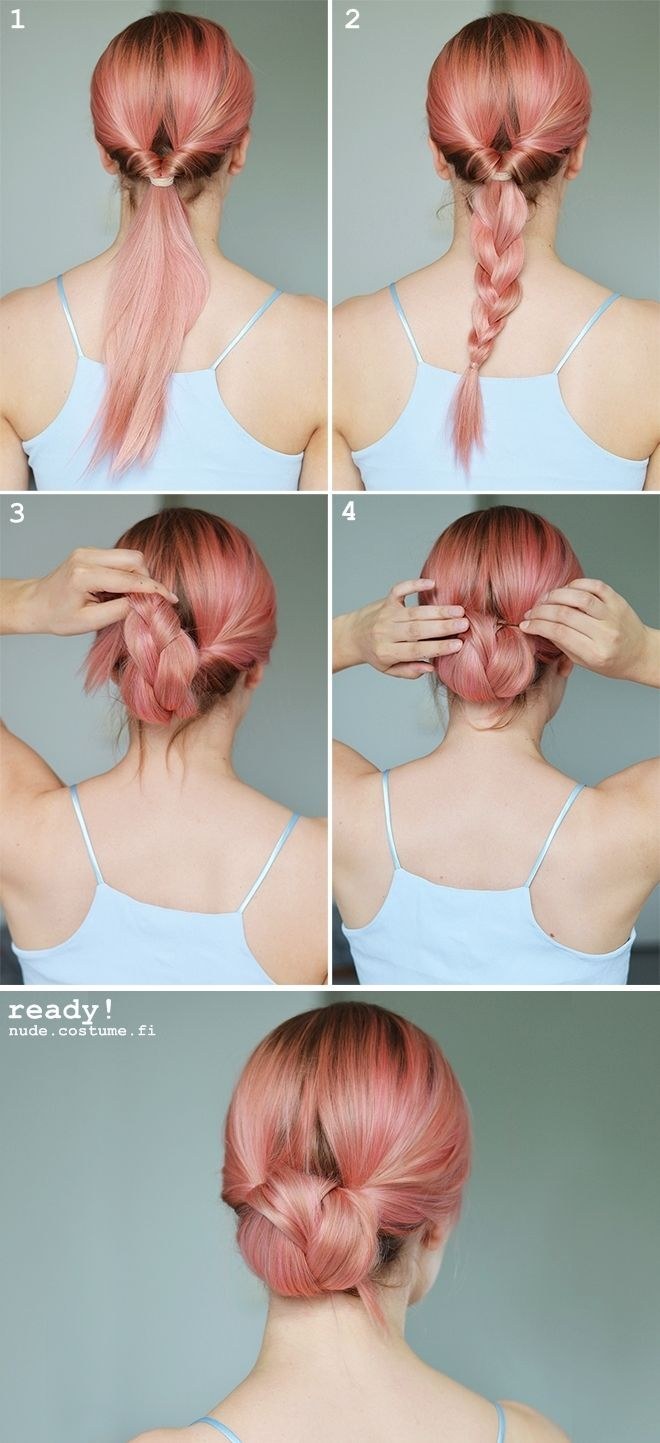 10.
Prevent your low bun from loosening by tying your hair in two pigtails first.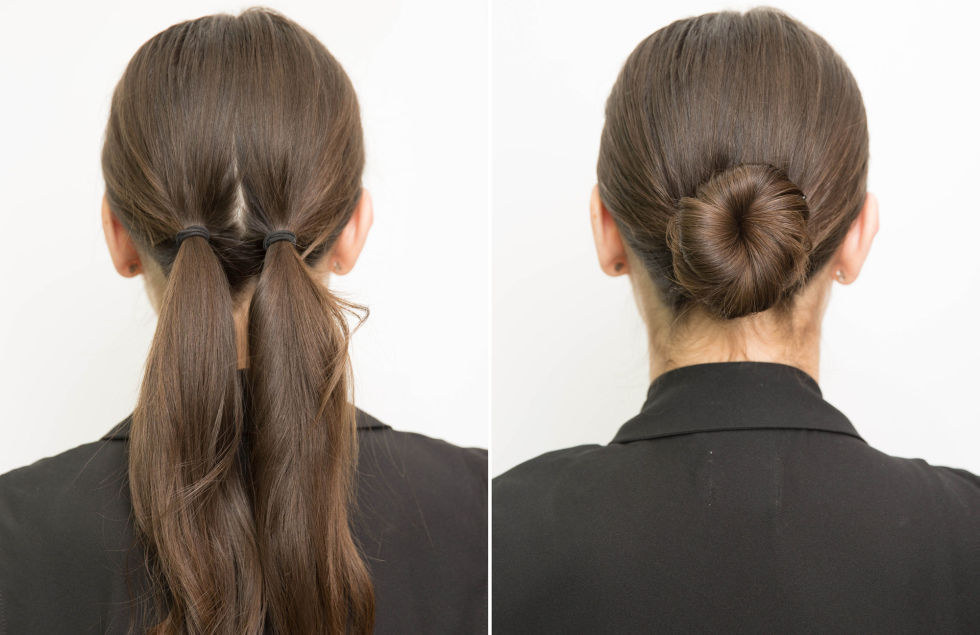 11.
If you're having a frizzy day, you're halfway to this cute style.

12.
For the perfect ballerina bun, try a hair donut.

13.
The donut works on short hair, too.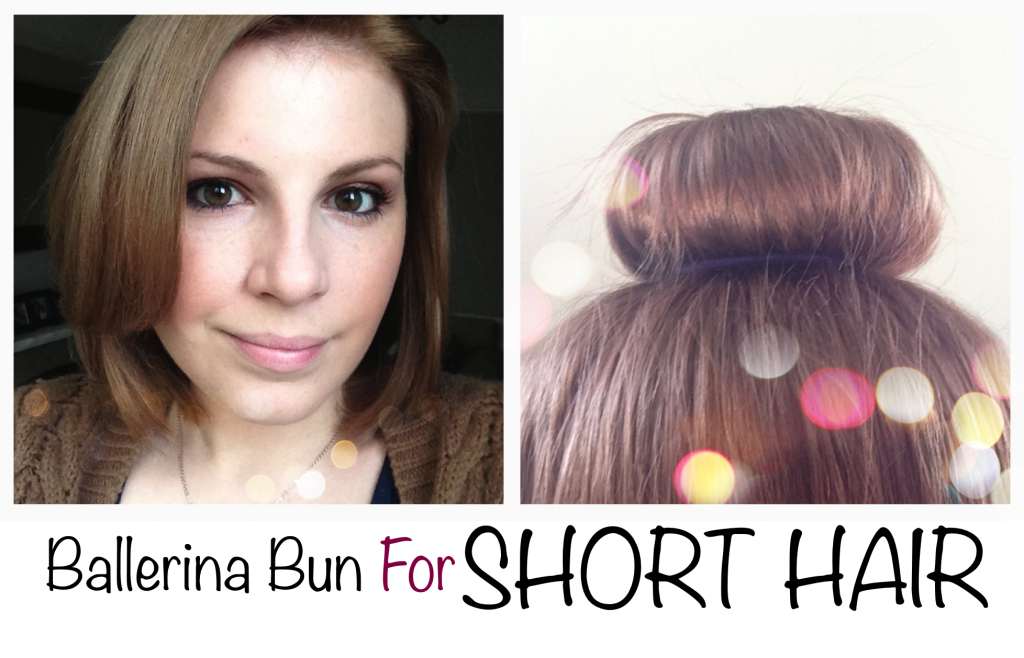 14.
Or you can use a sock.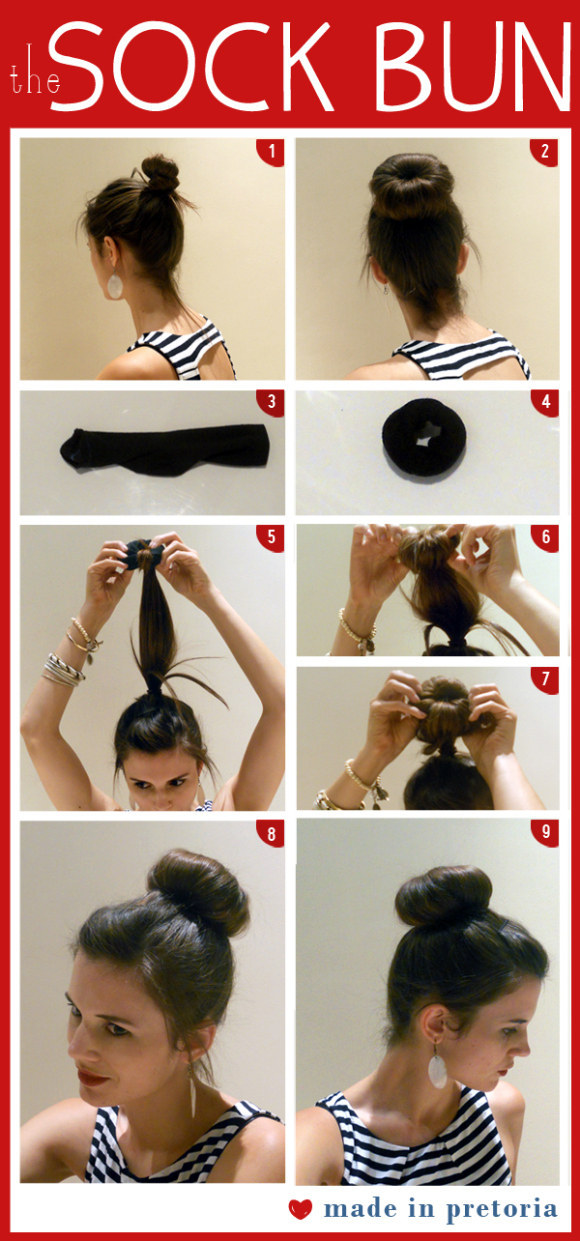 15.
This 90-second ballerina bun is perfect for working out because SPIN PINS.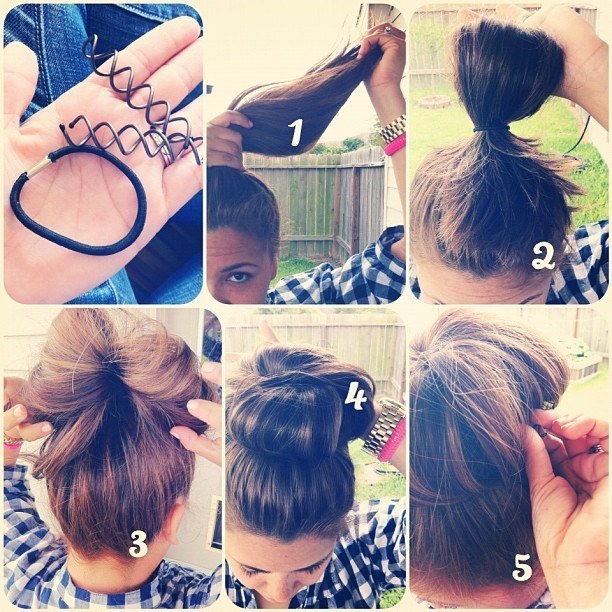 16.
If you have short hair, criss-cross hair for a messy bun effect.

17.
If your hair is thin, get a little help from eyeshadow.

18.
You can also change your part to get more volume.
19.
Keep the back pieces of hair from falling out by double braiding it.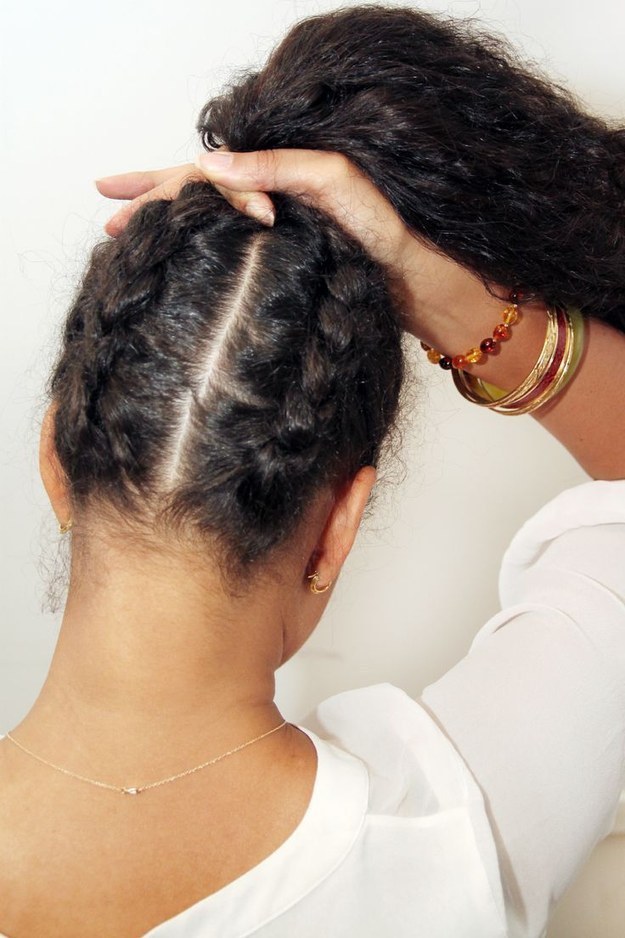 20.
And braid one section of hair at your crown into a bun to prevent flyaways.

21.
If you have thick hair, there's a trick to keep it from getting weighed down.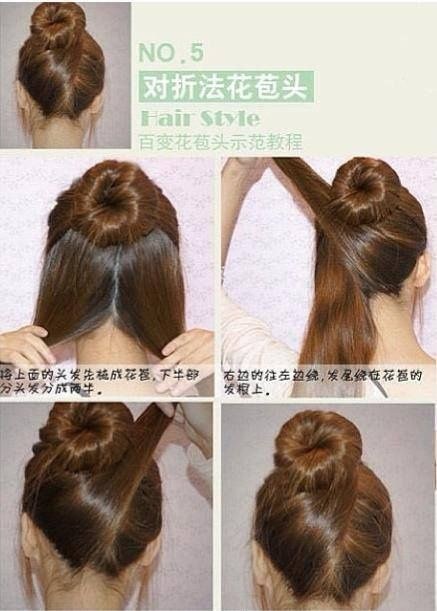 22.
You can also try this pretty braid variation.

23.
If you have curly hair, twist and pin it into an S-bun.

24.
And finally, if you're looking to mix up your look, use a bun to make fake bangs.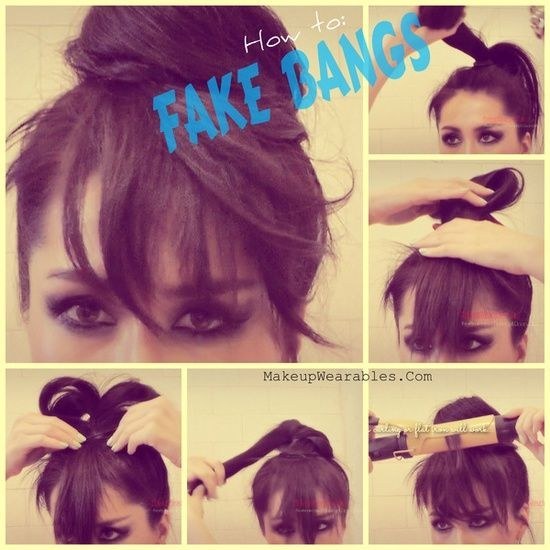 25.
Or just try hair chalk and look like a baller.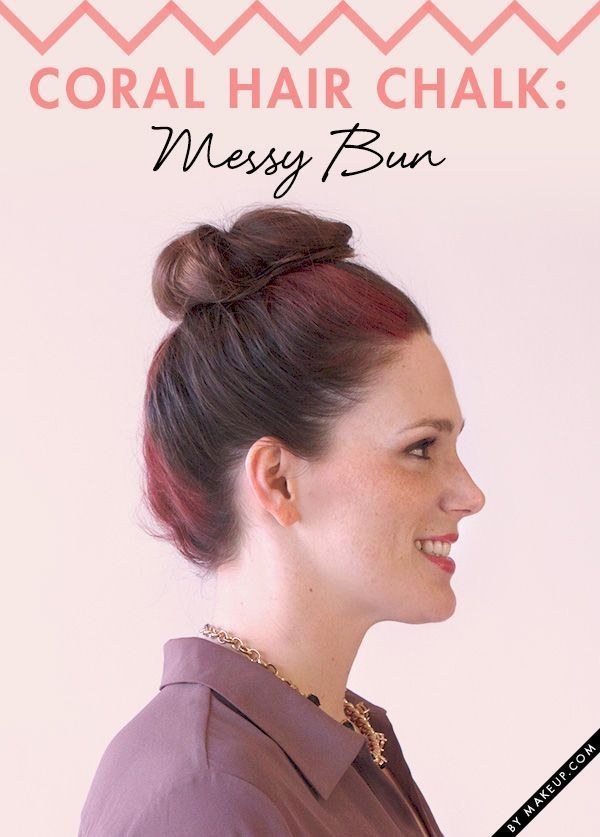 Want great beauty tips in your inbox every week? Sign up for the BuzzFeed Health & Beauty newsletter!