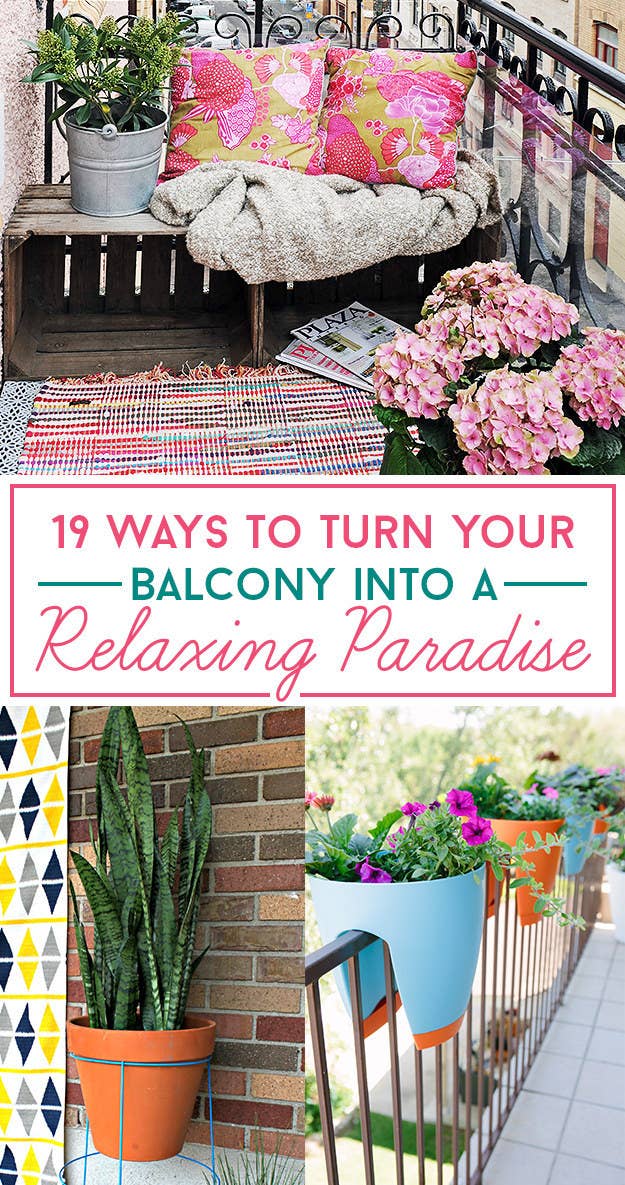 1.
Turn crates into cozy seating.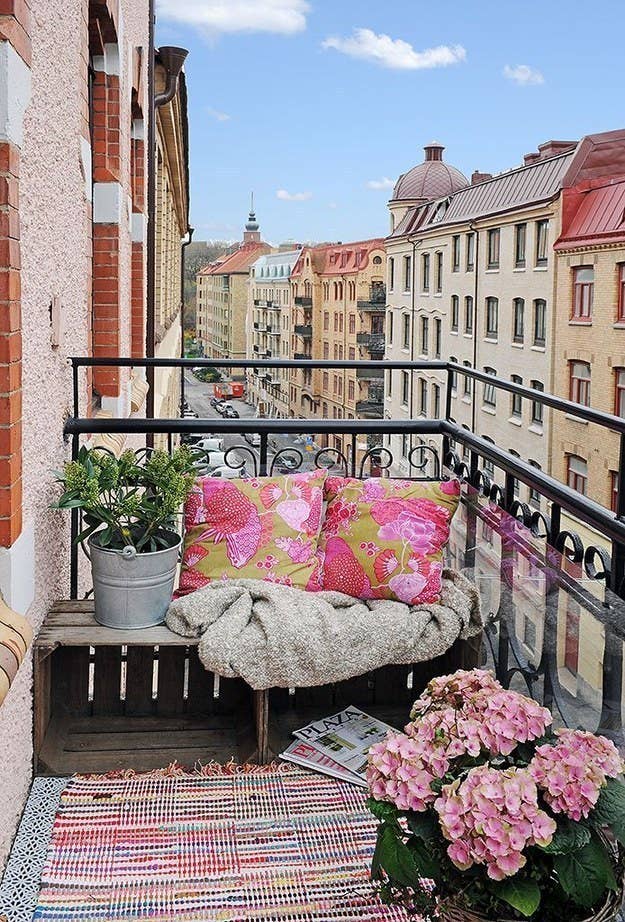 2.
You can also paint crates and lay them on their sides for handy end tables.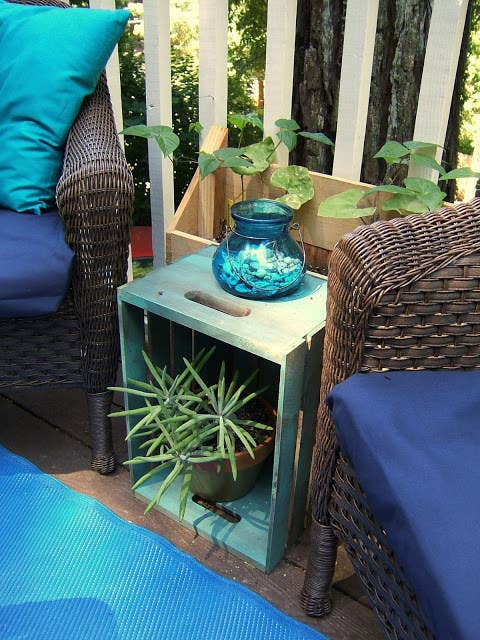 3.
Upgrade the concrete floor with interlocking deck tiles.
4.
Or stencil a pattern onto the floor for a more polished look.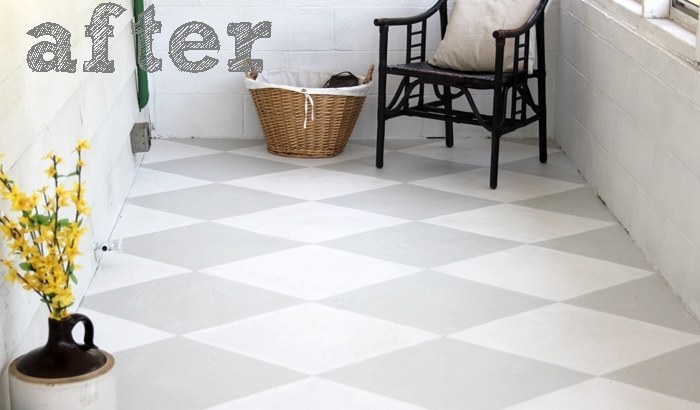 5.
You can also DIY an outdoor rug by treating a table cloth with a water-based polyurethane.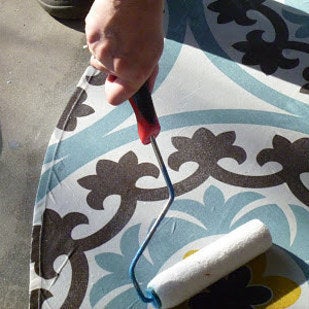 Outdoor rugs can get expensive, but this DIY version can be super cheap. Get the full tutorial here.
6.
If you want a backyard feel, lay out artificial grass.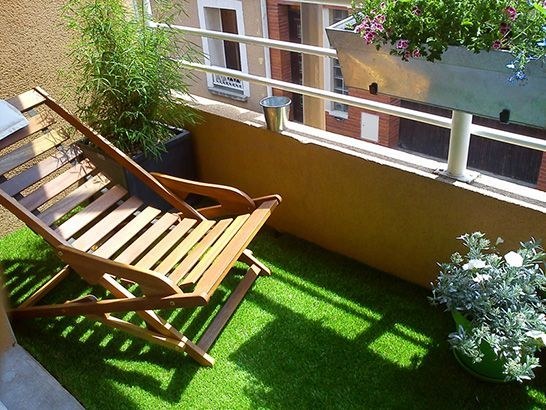 7.
To get pots off the ground without extra bulky tables, flip a tomato cage upside down and cut off the legs.
8.
Or get railing planters.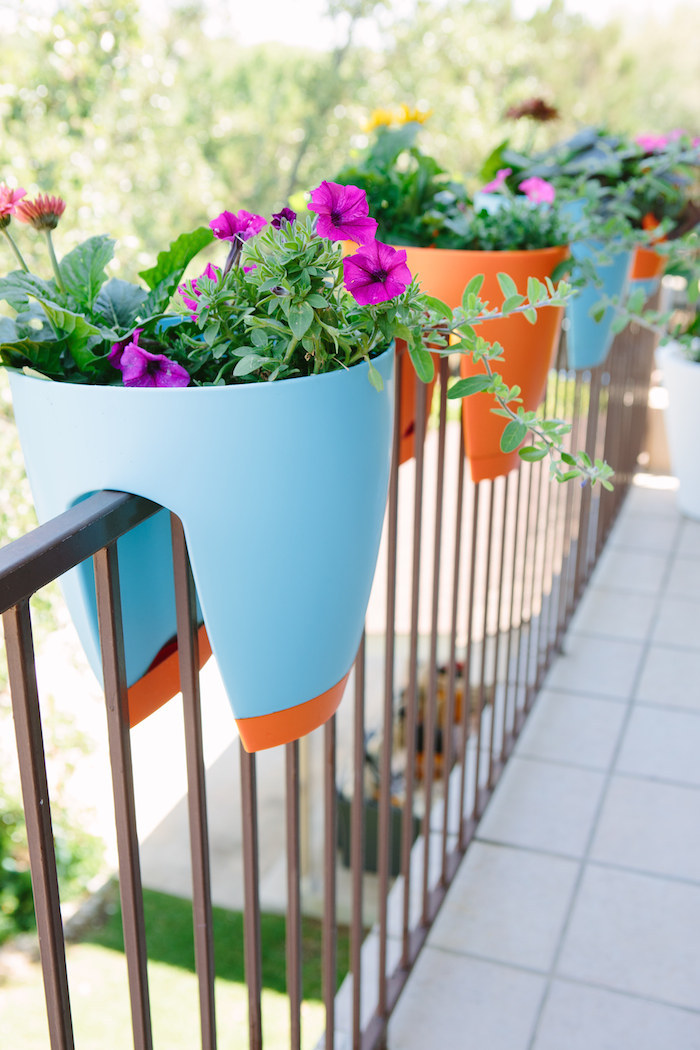 9.
If you want a little shade, get a half umbrella.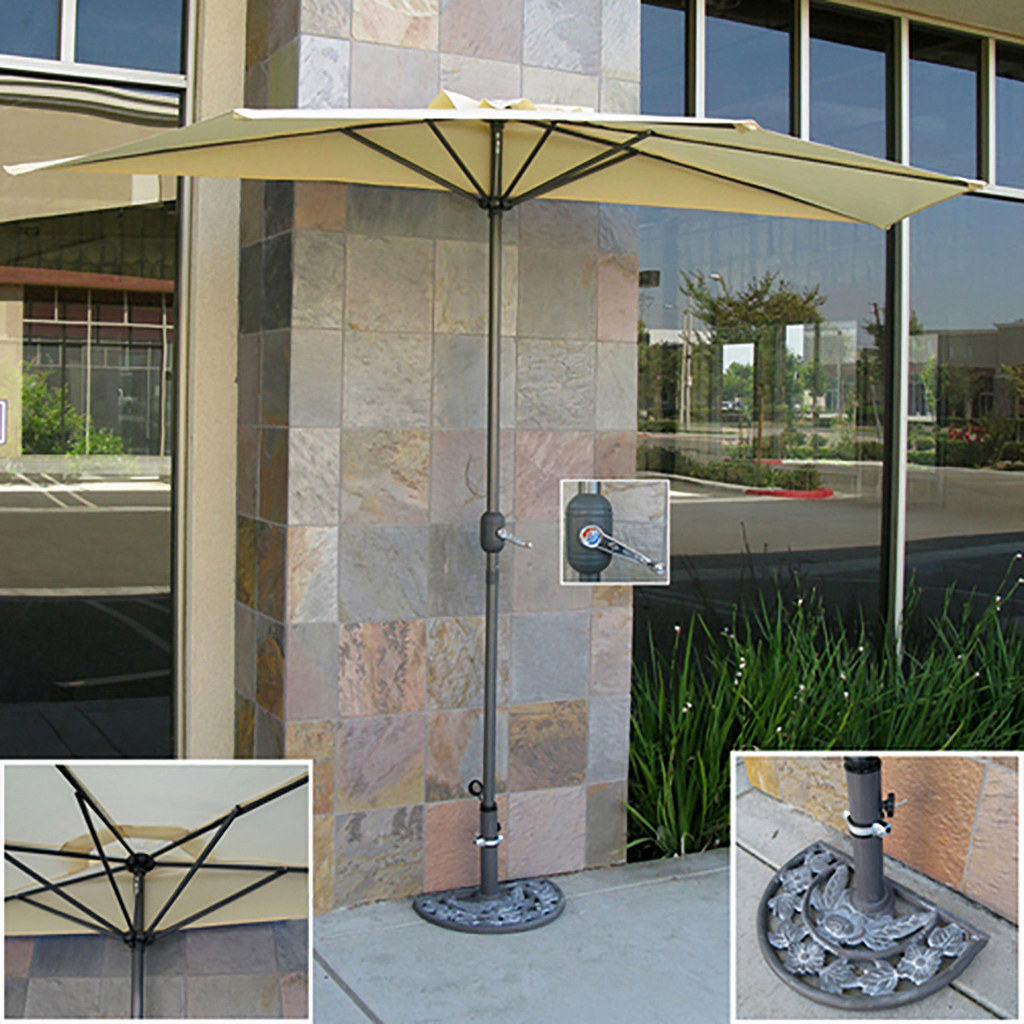 10.
Get a balcony grill and you can cook in the great outdoors...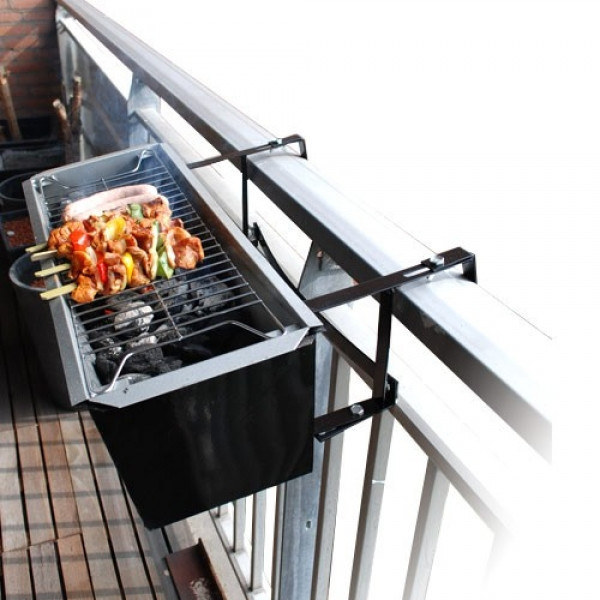 11.
And eat delicious grilled dinners off of a hanging balcony table.
12.
You can also hack an IKEA countertop to turn your balcony into an outdoor bar.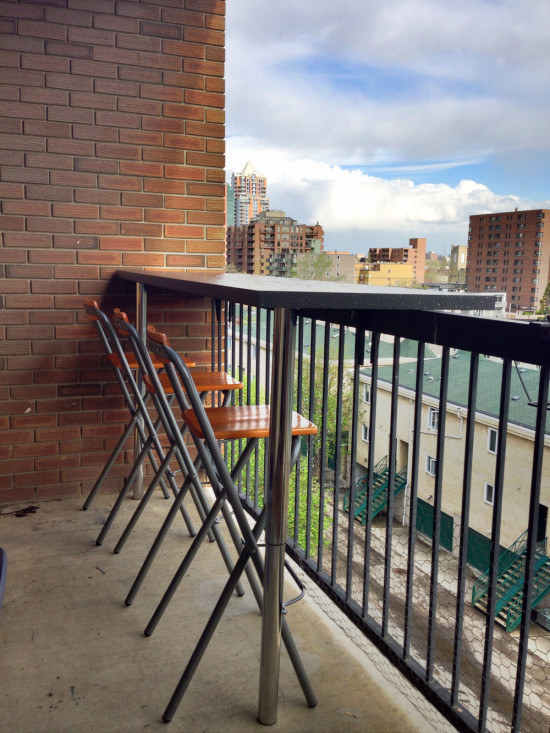 13.
If you want privacy, add outdoor curtains.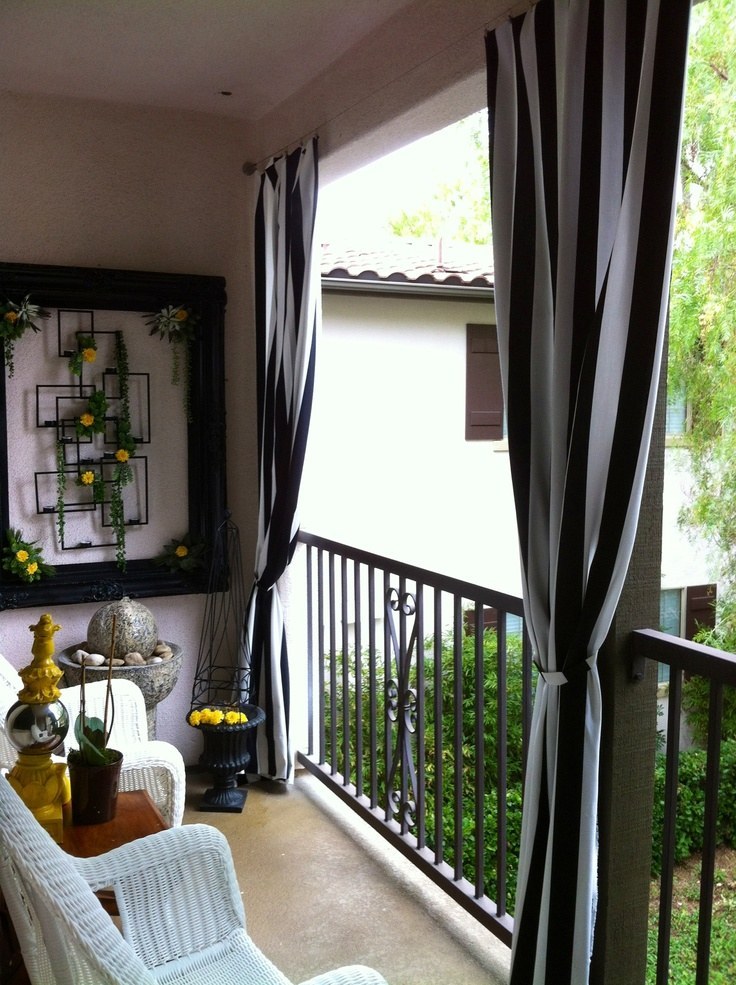 14.
For a big effect on a small budget, get a bench and top it off with some outdoor cushions.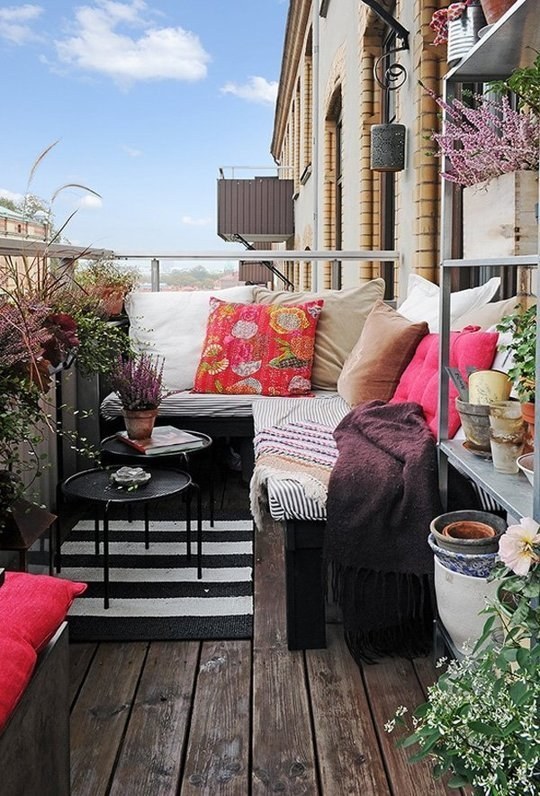 15.
Or use a chest with a cushion on top for seating.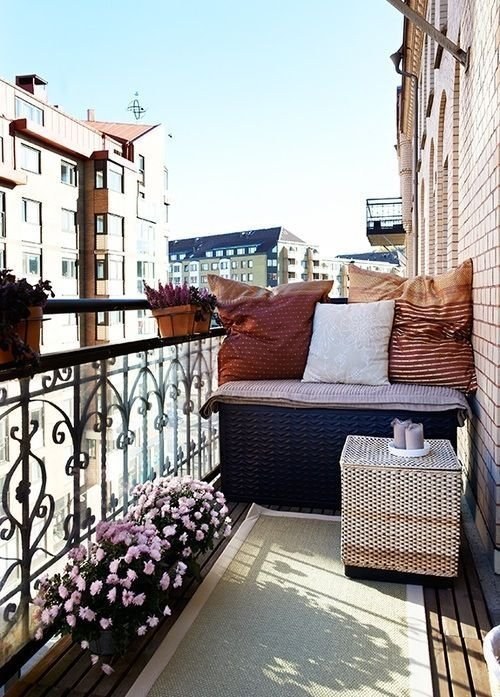 16.
You can also forgo more formal seating for a hammock and feel fly AF.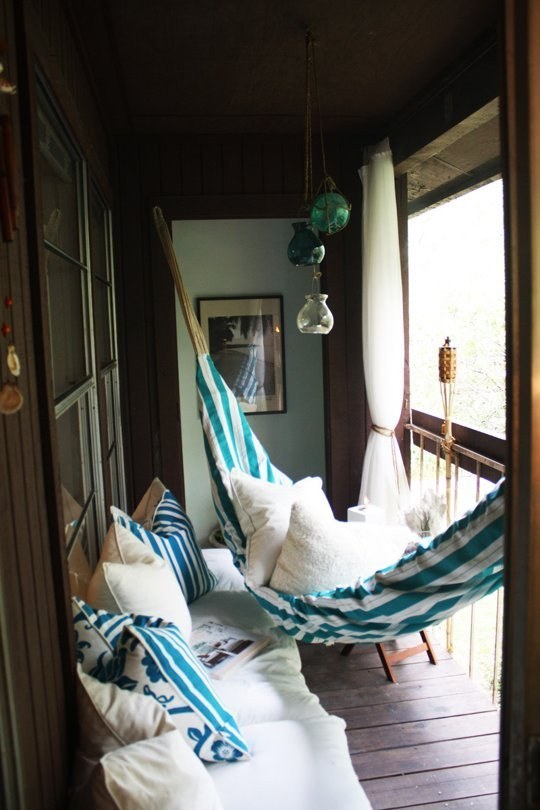 17.
If you're space is seriously mini, consider just turning the whole thing into a cozy outdoor chair...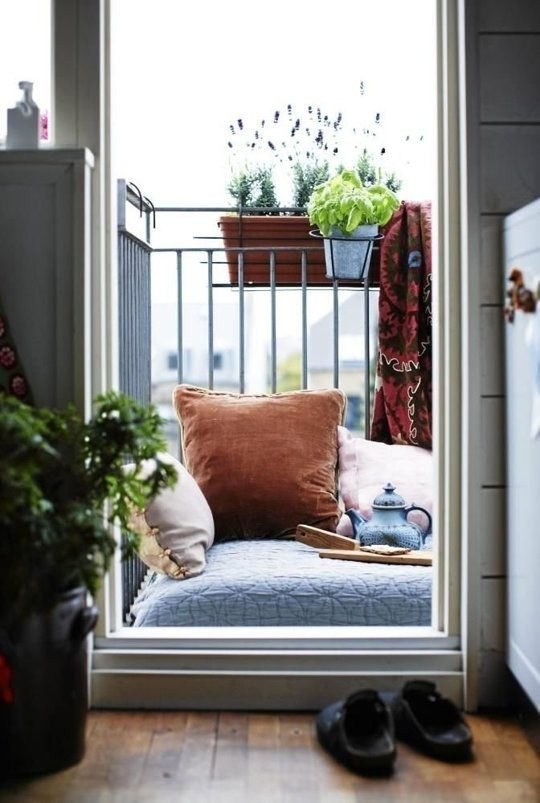 18.
Or a mini garden.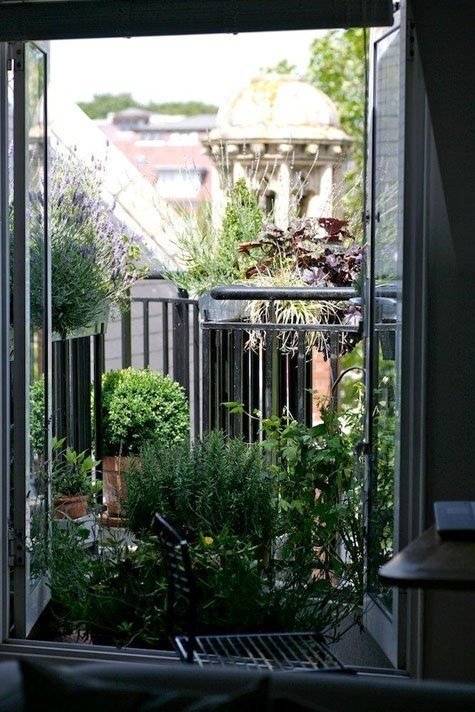 19.
And lastly, make it super-crazy-extra cozy with cheap mini lanterns.