Thousands of life jackets used by refugees who made the dangerous journey to Europe have been laid beneath Big Ben in central London.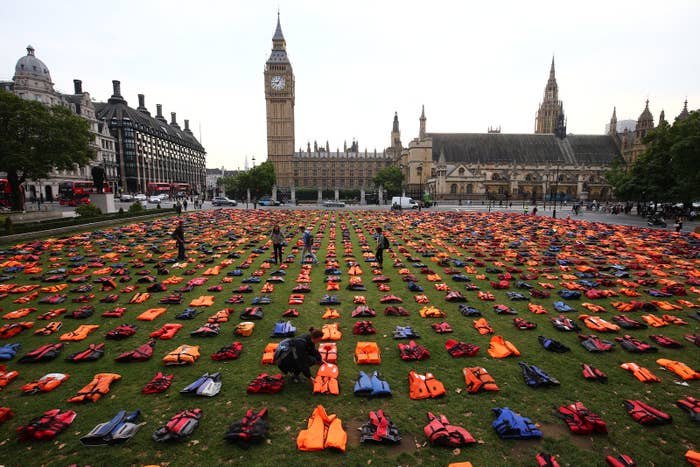 Around 2,500 vests were laid out in lines on Parliament Square overnight, creating a dramatic spectacle for Monday-morning commuters that was labelled a "life jacket graveyard."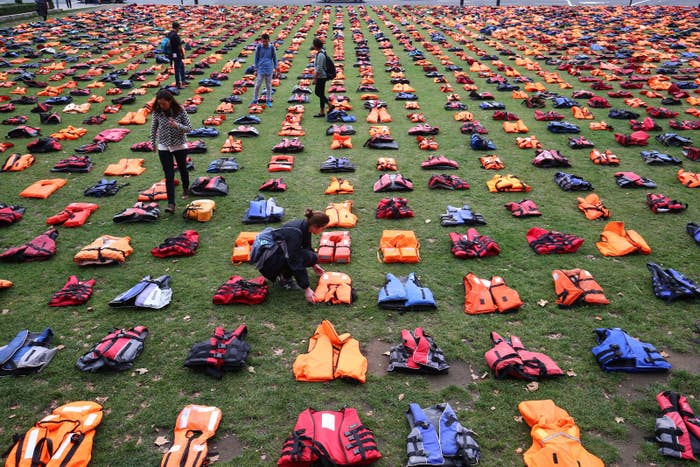 Dozens of volunteers arrived at 5 a.m. to unload the lorry carrying the life jackets — 625 of them were used by children.
The display, which was organised by production company Snappin' Turtle Productions and supported by refugee charities, is designed to raise the profile of the UN Summit on refugees that is happening in New York on Monday.
The life jackets were worn by refugees who crossed the treacherous stretch of sea between Turkey and the Greek island of Chios.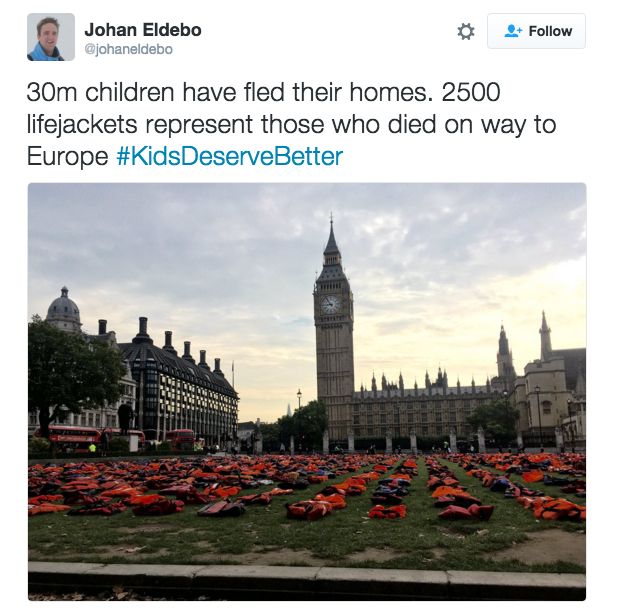 Snappin' Turtle director Michael Traboulsi said "each jacket tells its own story, whether it's an adult or a child or a whole family."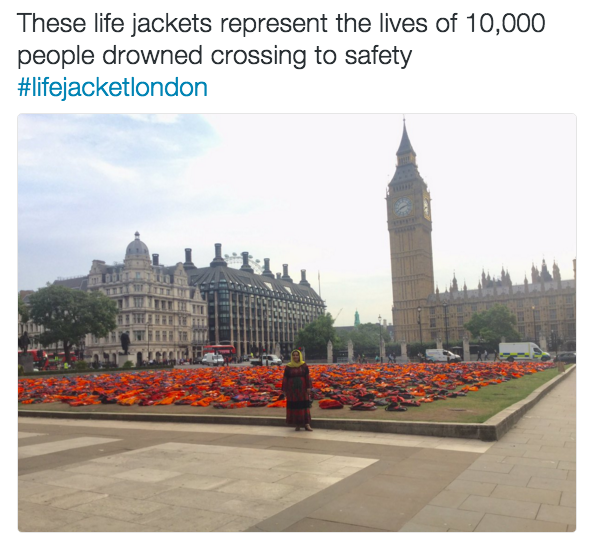 A number of refugees at Parliament Square talked to people about their experiences of fleeing war.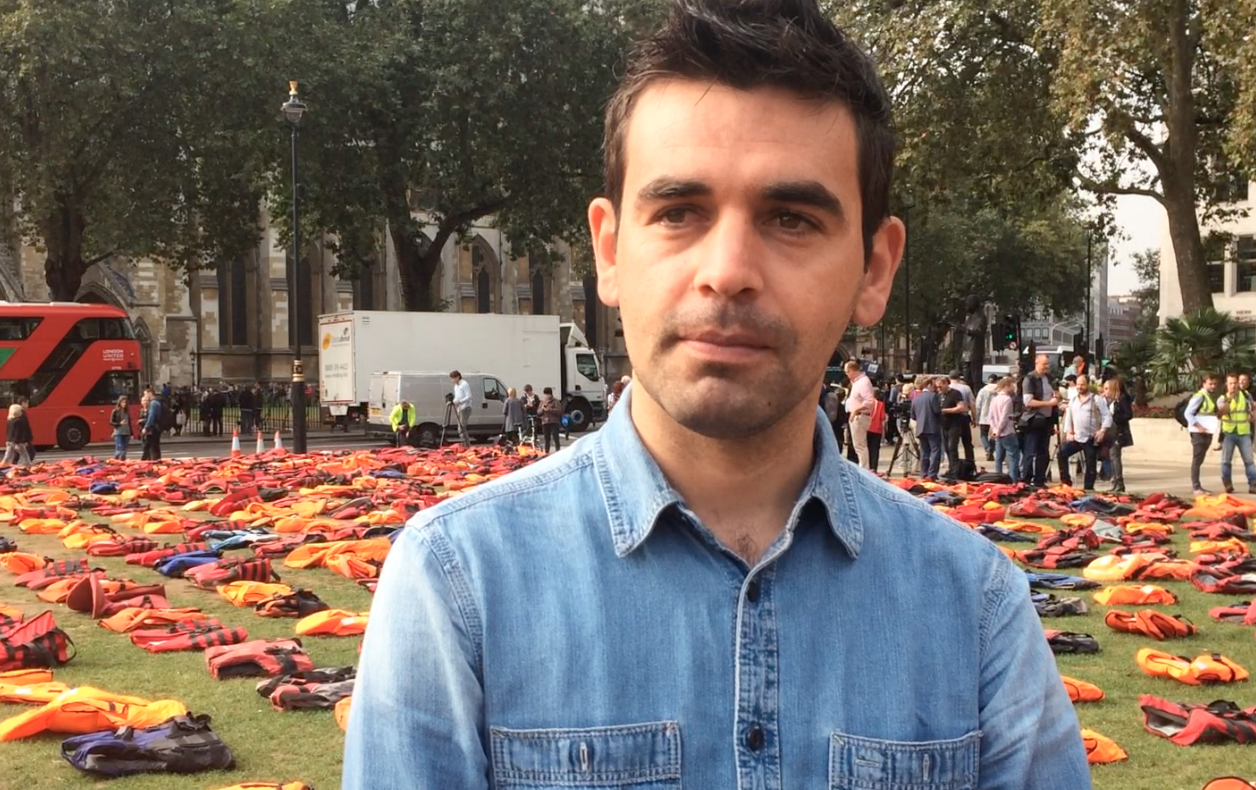 "If you are a Syrian," he said, "wherever you look there is death. There is bombing, there is shelling, there are snipers. The last resort is sea. But it is still not safe, it is still dangerous."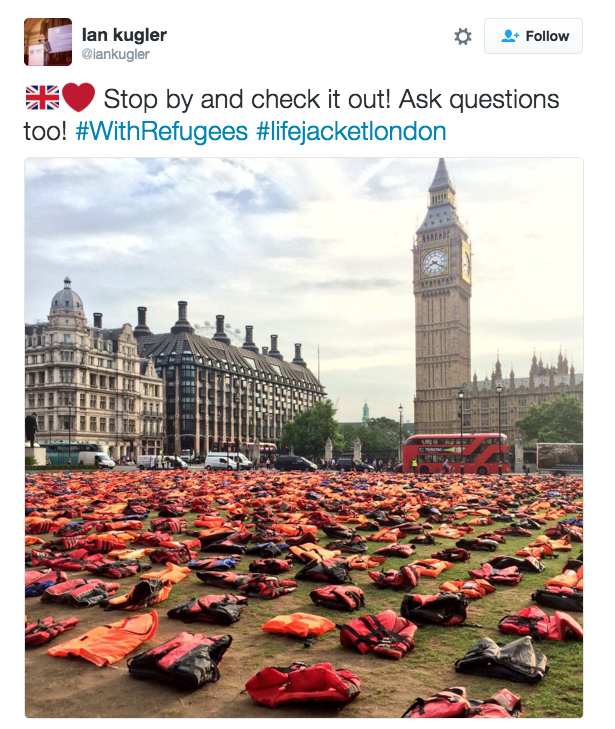 Dr. Javid Abdelmoneim, a Médecins Sans Frontières doctor, said more people needed to speak out about the crisis and that the life jackets were a powerful reminder of the people who didn't make it.
Abdelmoneim, who worked on the MSF vessel Aquarius for three weeks over the summer, said it was worrying that the number of deaths at sea were already up this year on last year's total. "But don't forget, these are the deaths that are counted. Bodies sink," he said.
"We don't know if we are catching every rubber dinghy when we are out there in the Mediterranean off the coast of Libyan. This is just counted deaths."
He noticed the type of person making the journey had changed: "Nearly 1 in 5 are children, under the age of 18, and about 90% of them are unaccompanied minors. That's a much larger proportion from last year."
"One of my patients was a seven-month-pregnant woman with a freshly broken ankle. Her bone was wobbling," Abdelmoneim said. "What makes that woman get into a rubber dinghy in Libya? How does she even get there? She deserves not to have to walk on a broken ankle at seven months pregnant and not get in a rubber dinghy."
Volunteers will also be at the site all day to answer questions before the life jackets are removed in the evening.