These emotive portraits tell the story of five women in Senegal recovering from sexual exploitation and abuse.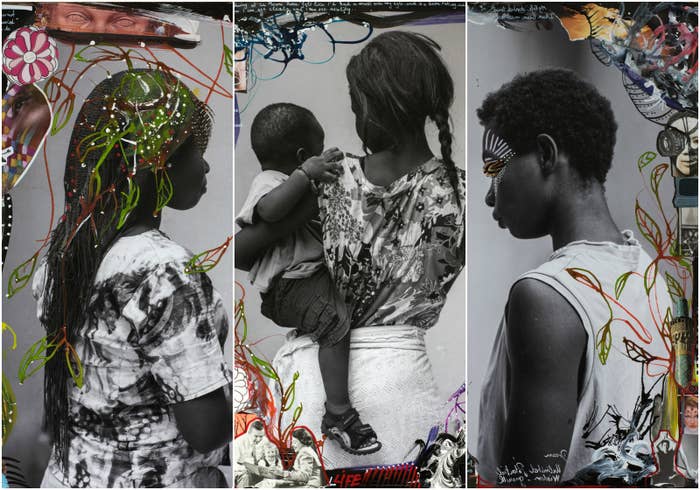 The startling artworks were created by French-Senegalese artist Delphine Diallo, in partnership with charity Save the Children, for International Day of the Girl (Oct. 11).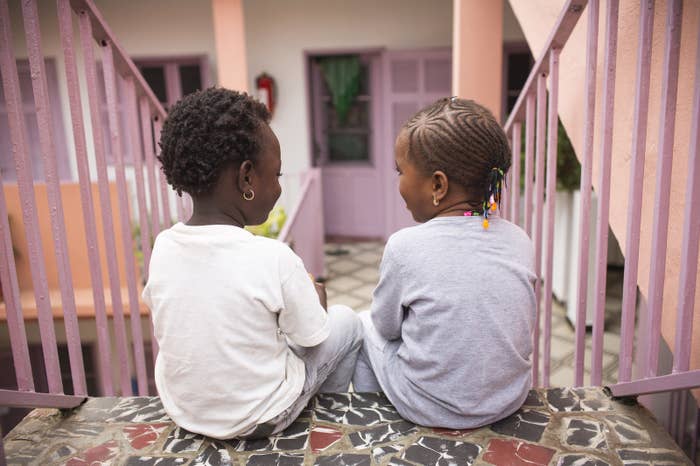 The photos were taken at La Maison Rose, a safe house for women and children in the Senegalese city of Dakar.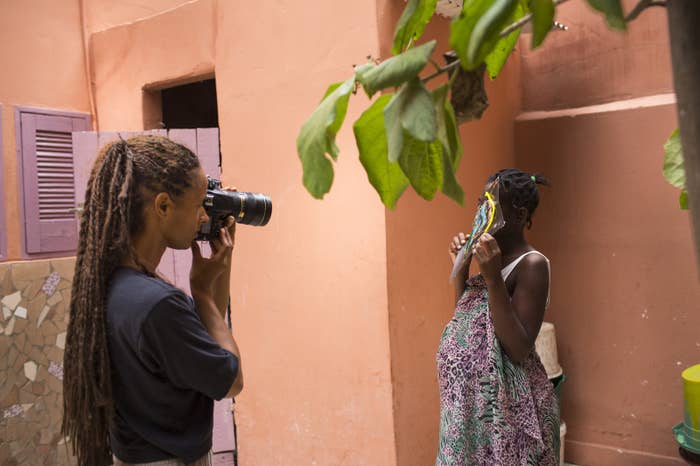 Diallo spent several days with the women at the center photographing them and then working with them to create collage artworks.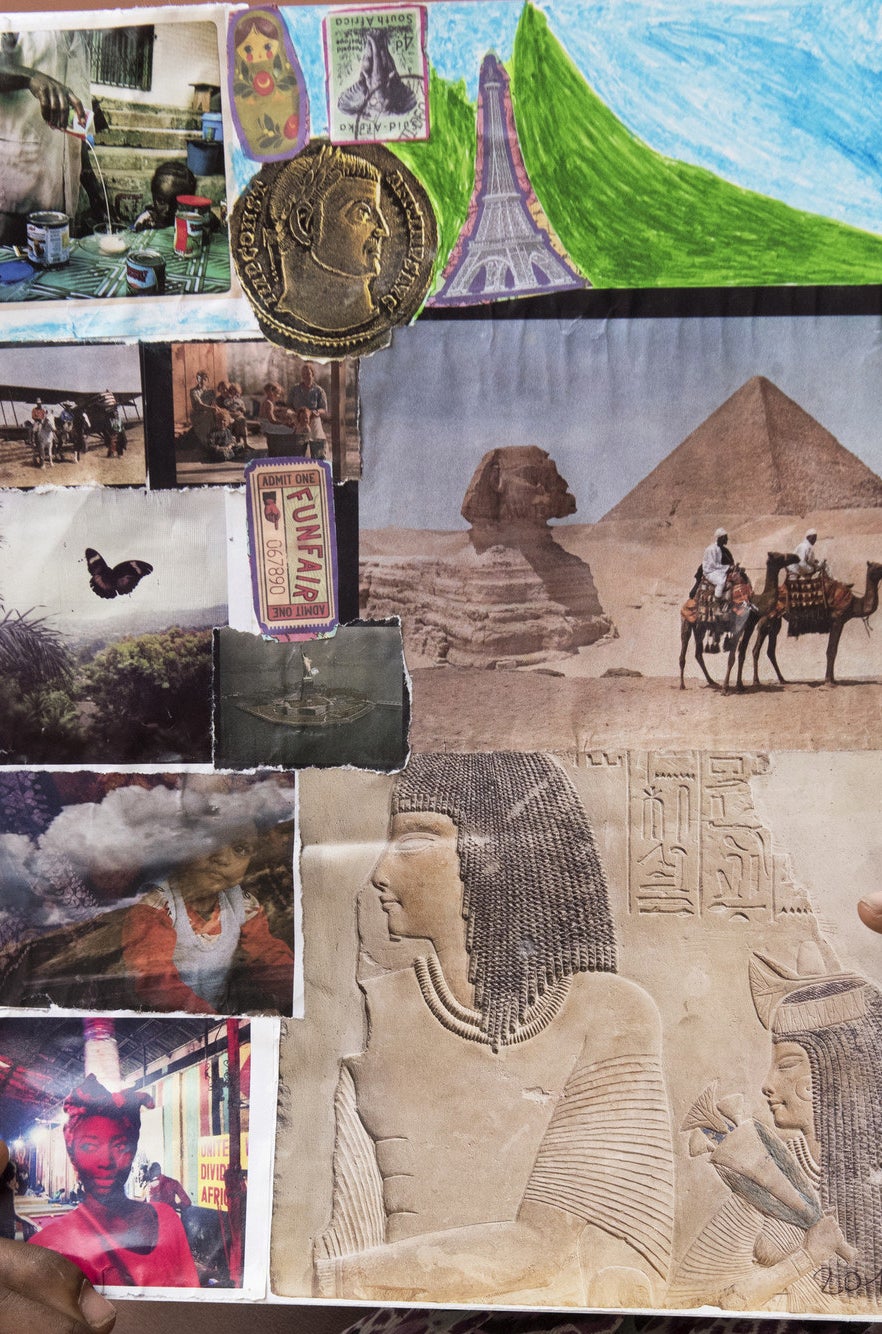 Speaking to BuzzFeed News, Diallo said she chose the idea of combining photography with collage because she hoped the women would find the process "healing."
"Their courage really inspired me. That after what they had been through they had the courage to keep going and try to make a better life for themselves really affected me," Diallo said.
"The process of creating the collages helped the women to express themselves and heal themselves by sharing their stories through their artwork."
Each of the final five artworks tells the story of the woman pictured. These are their stories: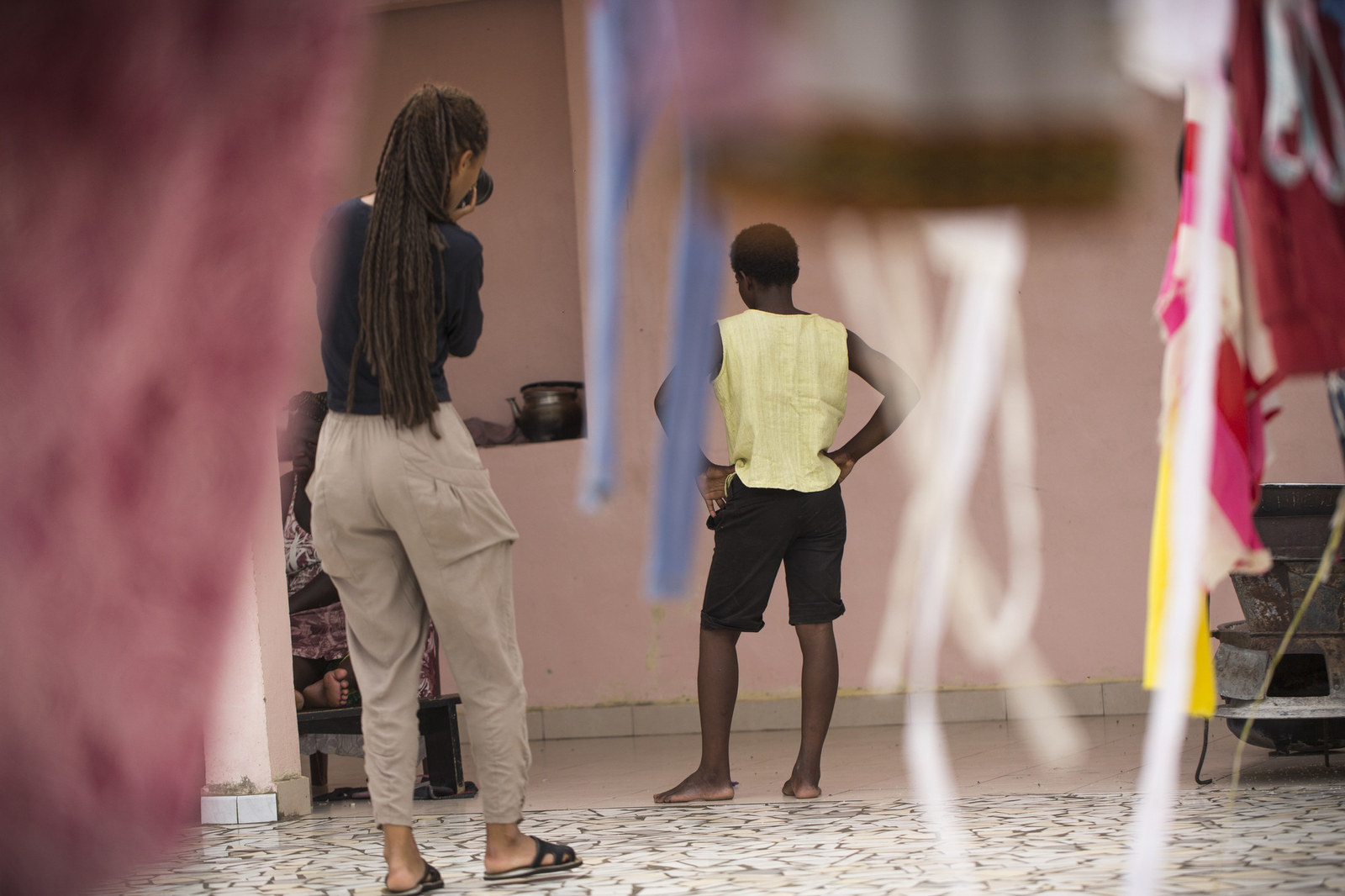 Here is Penda, 21, who lives at the shelter after becoming pregnant as a result of sexual abuse.
Fatou, 25, also lives at the safe house after being sexually abused and becoming pregnant.
Coumba, 26, moved to La Maison Rose after being abandoned by her family and the father of her child.
Marième, 15, lives at the safe house with her 2-year-old son, Mohamed.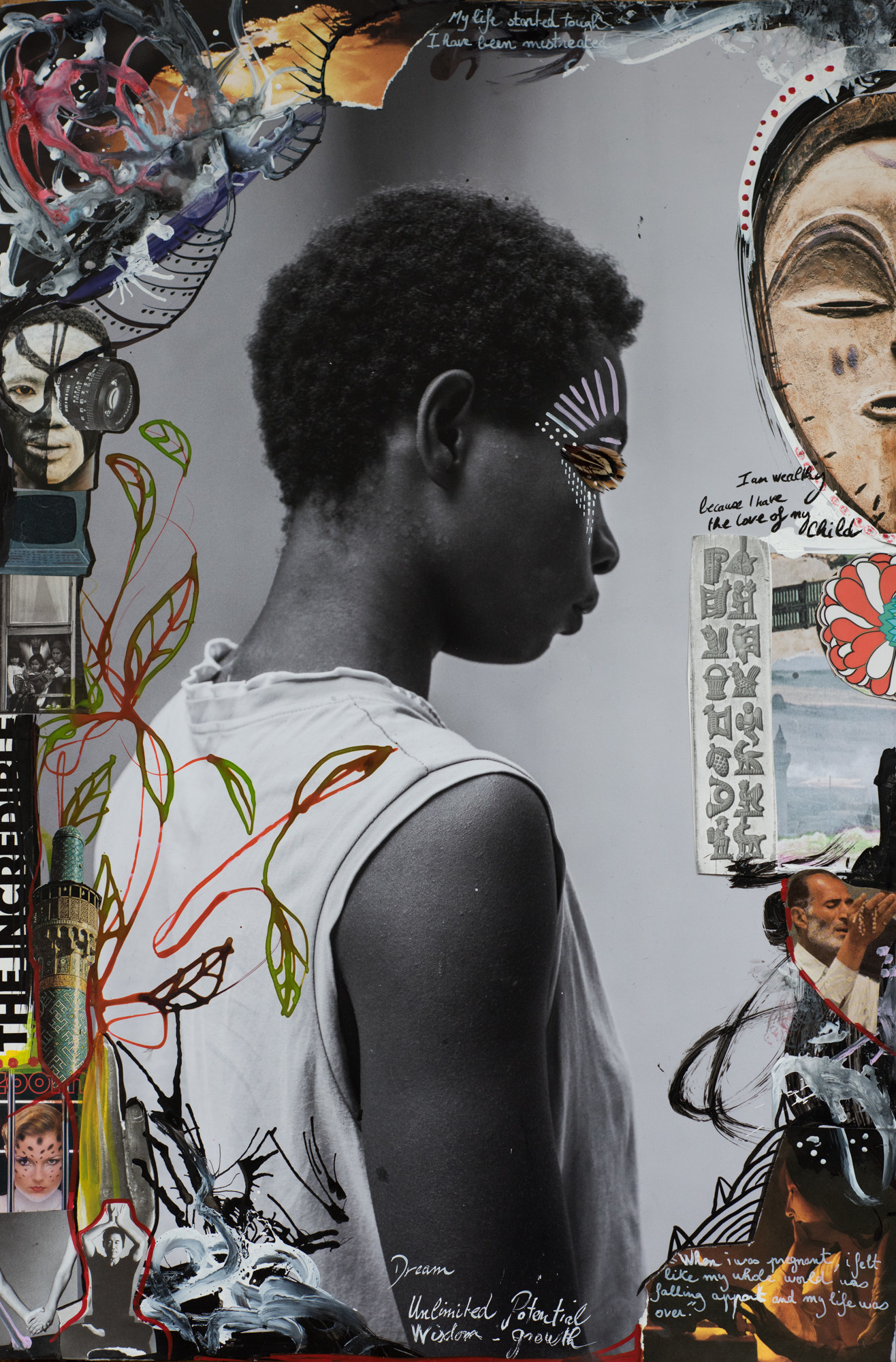 Anta, 25, lives with her daughter Sokhna, 4, at La Maison Rose. She is pregnant with her third child.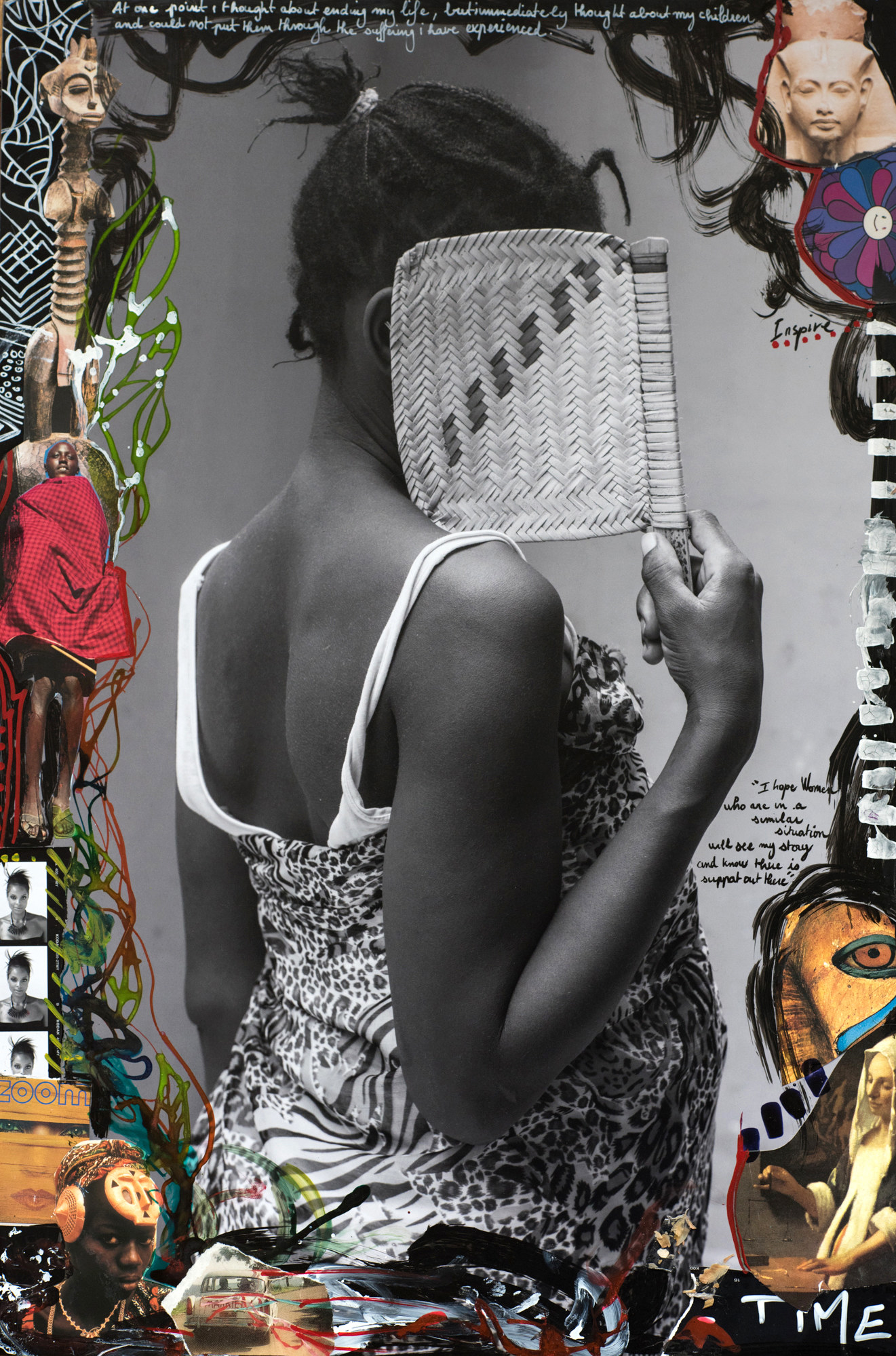 Senegal ranks in the bottom third of Save the Children's Girls' Opportunity Index, which rates the hardest countries to be a girl according to levels of child marriage, schooling, teen pregnancy, maternal deaths, and number of female MPs.
A third of all girls are married before the age of 18 in Senegal, a quarter of girls and women aged 15–49 have undergone female genital mutilation, and sexual and gender-based violence against women and girls continues to be a major problem across the country, according to the UN.
Diallo told BuzzFeed News she hoped her artworks would bring awareness to the major issues facing women and girls in Senegal.
"The collages are beautiful and colorful and attractive and I hope they will help people to see what is happening here," she said.
Save the Children hopes to eventually exhibit and sell the artworks to raise funds.
All of the women's and children's names have been changed to protect their identities.