Russia Imposes Sanctions On Turkey In Retaliation For Downed Plane
Turkish companies will be barred from doing business in Russia from Jan. 1.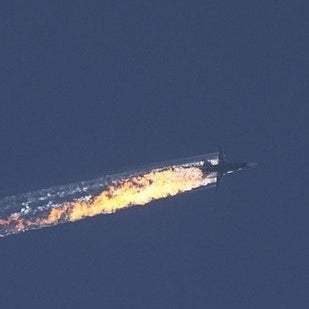 Russia will impose economic sanctions on Turkey in retaliation for the shooting down of one of its fighter jets in November.
From Jan. 1, Turkish companies will be barred from the construction, tourism, and hospitality sectors in Russia, state news agency Interfax reported.
Turkish firms will also be banned from providing services for Russian "state or municipal needs". No further details of the sanctions were released.
Ankara and Moscow have been in an incessant war of words since Turkey's Nov. 28 downing of a Russian fighter jet which allegedly crossed into Turkish airspace.

Russia has consistently denied the jet entered Turkish airspace.