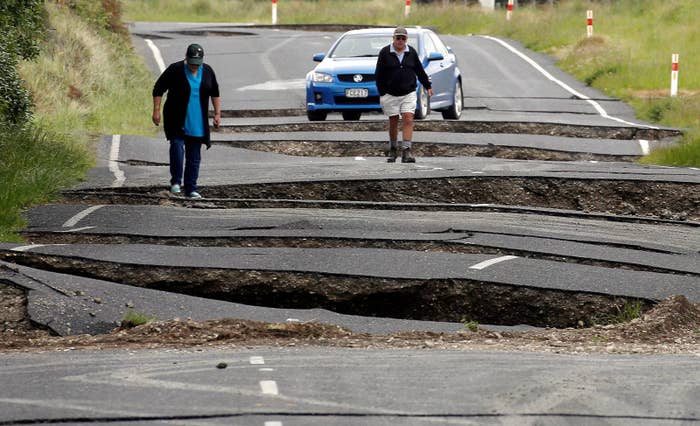 Two people have died after a magnitude-7.8 earthquake struck New Zealand's South Island on Monday morning.
The US Geological Survey said the quake struck just after midnight local time, about 95km (59 miles) from the city of Christchurch.
The country's prime minister, John Key, confirmed two people have died "as a result of" the natural disaster.
"Hopefully that will be the total count," Key told Sky News on Monday.
Aftershocks continued to shake the country throughout Monday. The biggest aftershock yet was a magnitude-6.3 earthquake which hit 25km north of Cheviot at 1:35pm.
It ran 35km deep, according to GeoNet.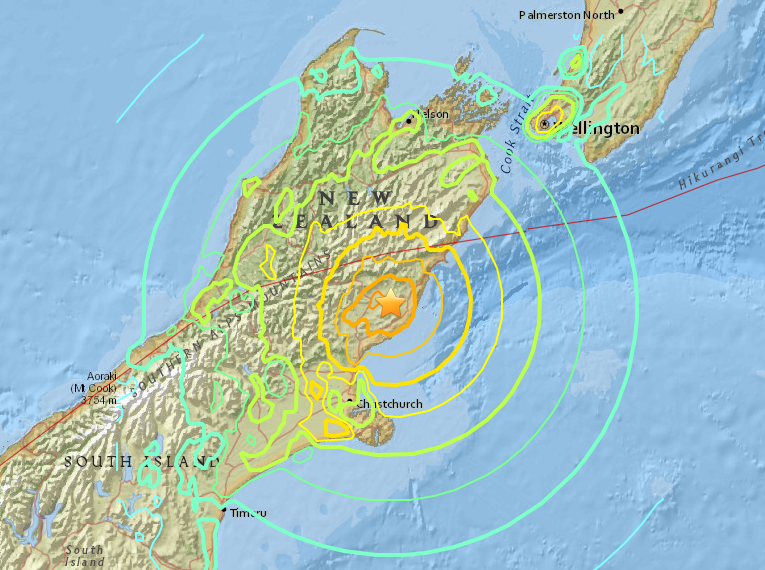 Following the quake, New Zealand's Ministry of Civil Defence & Emergency Management warned people all along the country's east coast to move to higher ground amid fears of an impending tsunami.
"The first wave may not be the largest. Waves may continue for several hours," the department warned on Twitter.
But although the earthquake sent "energy force 100 miles out to sea", the prime minister said, tsunami warnings were quickly downgraded.
"In the end, the wave was no bigger than two metres," he said.
Despite the threat being "downgraded", the ministry warned there was still a "marine and beach threat" in place from Napier to north of Dunedin, Cook Strait coastal areas, and the Chatham Islands.
Wellington Civil Defence strongly advised people not to go to work in the central city and Lower Hutt. Trains and buses were not running in the area.
And residents in beachside town Raglan have been advised to boil their water for the next three days as a "precautionary measure" as the spring that feeds the town's treatment plant had been discoloured.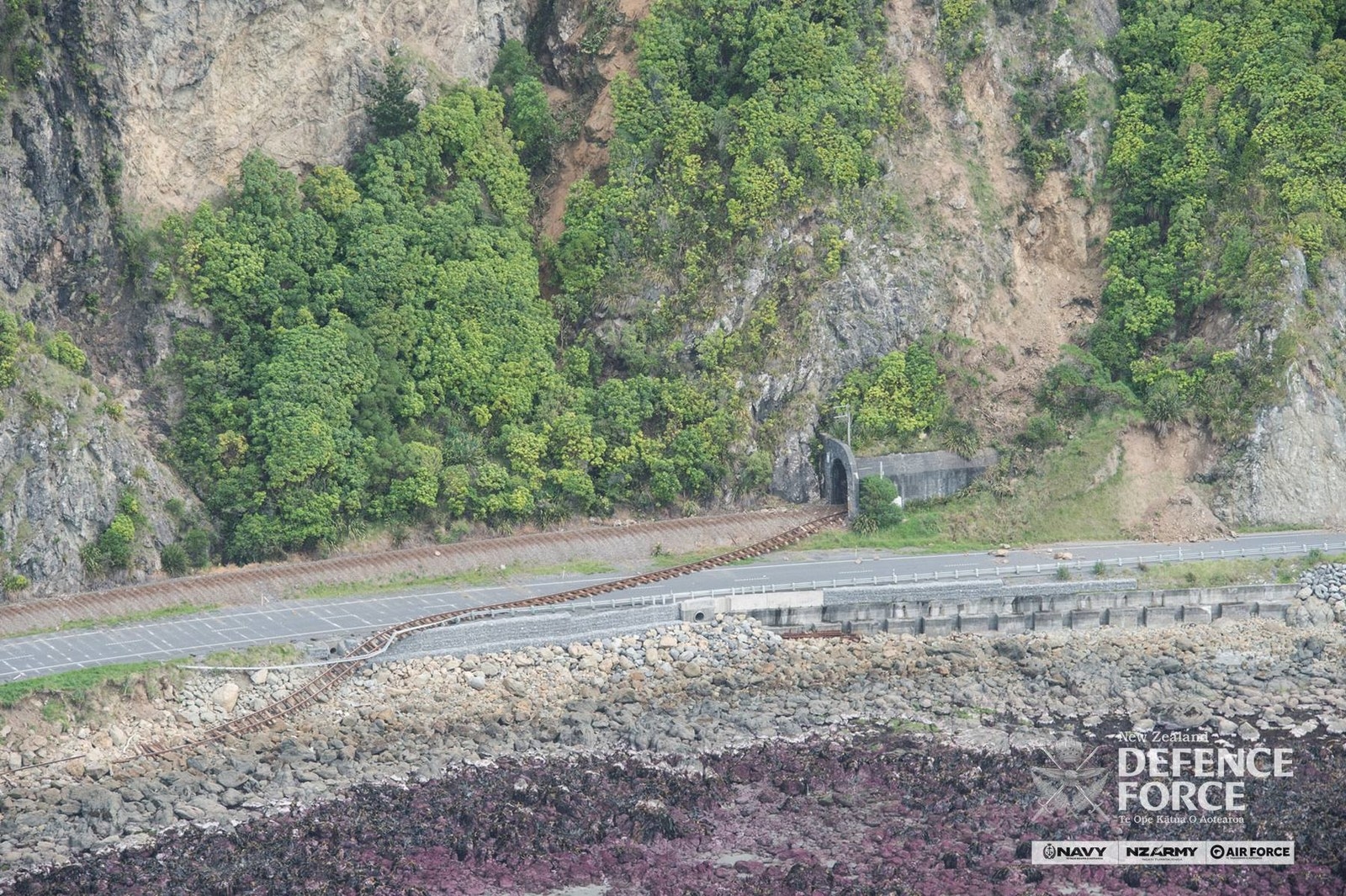 As well as damage to roads, the nation's rail network was badly damaged by the quake.
In one place outside Kaikoura, the rail line moved 20 metres off its footings.
In another incident, three cows were left stranded on an island of land near Kaikoura after the earth around them collapsed during the earthquake. Video footage from Newshub captured the bovine trio.
It is not known at this point whether the animals were rescued or not.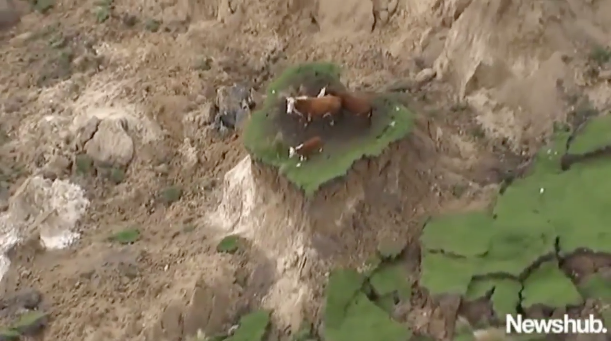 Some people caught the beginning of the quake on camera and posted it to social media.
And in the wake of the quake, tsunami sirens could be heard blaring to warn residents of the impending danger.
Earthquakes occur often in New Zealand as the country lies in the collision zone between the Indo-Australian and Pacific tectonic plates.
In February 2011, a magnitude-6.3 earthquake struck Christchurch, killing 185 people. There have been several large earthquakes since, including a magnitude-7.1 quake in 2012, and another magnitude-7.1 quake in the East Cape region in September of this year.