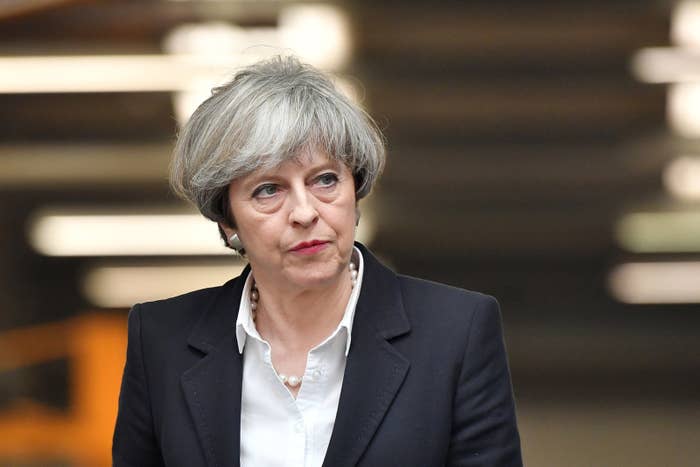 Prime minister Theresa May said on Tuesday that she expects security services to carry out a review into how they dealt with the London Bridge attack.
MI5 and police have faced questions after it emerged that one of the three suspects had been filmed on a Channel 4 documentary about Jihadism, and was known to both police and security services – but had been downgraded.
The suspects in both other recent attacks – in Manchester Arena and Westminster Bridge – had also been known to the authorities.
"MI5 and the police have already said they would be reviewing how they dealt with Manchester and I would expect them to do exactly the same in relation to London Bridge," May said during a visit to North Wales.
"What government needs to do is, and what the government that comes in after Thursday's election needs to be willing to do, is to give more powers to the police and security service when they need them, needs to deal with this issue of terrorism and extremism online and also needs to be able to call out extremism here in the United Kingdom."
Earlier in the day foreign secretary Boris Johnson and home secretary Amber Rudd clashed publicly after Johnson said MI5 and the Metropolitan police had questions to answer.
"People are going to look at the front pages today and they are going to say 'How on earth could we have let this guy — or possibly more — through the net? What happened? How can he possibly be on a Channel 4 program and then committing atrocities like this?'," Johnson – who as foreign secretary is responsible for GCHQ and MI6 – said to Sky News. "And that is a question that will need to be answered by MI5, by the police as the investigation goes on. I can't answer that question now.
"What I can say is that we are not only going to invest in our counterterrorism, but we are also looking at – as the prime minister said, as Theresa said on Sunday – looking at a range of intensified measures to tackle this hydra-headed problem."
Rudd was asked about Johnson's comments when she appeared on Woman's Hour on BBC Radio 4 and contradicted him, saying: "It's not really for me or the Foreign Secretary to say how that happened or what happened in that respect."
The Metropolitan police have defended their decision to downgrade an inquiry into Pakistan-born Khuram Butt, 27.
Butt, of Barking, east London, was known to police and MI5 in 2015. But Met assistant commissioner Mark Rowley said there had been "no intelligence to suggest" an attack was planned and inquiries into Butt were downgraded. Butt was also allowed to take a role working on the London Underground in 2016, despite his status on watchlists.
"There was no intelligence to suggest that this attack was being planned and the investigation had been prioritised accordingly," Rowley said during a press conference.
The inquiry was "prioritised in the lower echelons of our investigative work", Rowley added. Asked by reporters if that had been a poor decision, he said he had seen nothing yet to suggest that was true.
However, Rowley did confirm police had received a call from a member of the public warning of concerns over Butt a few months after the launch of the police inquiry into him in 2015.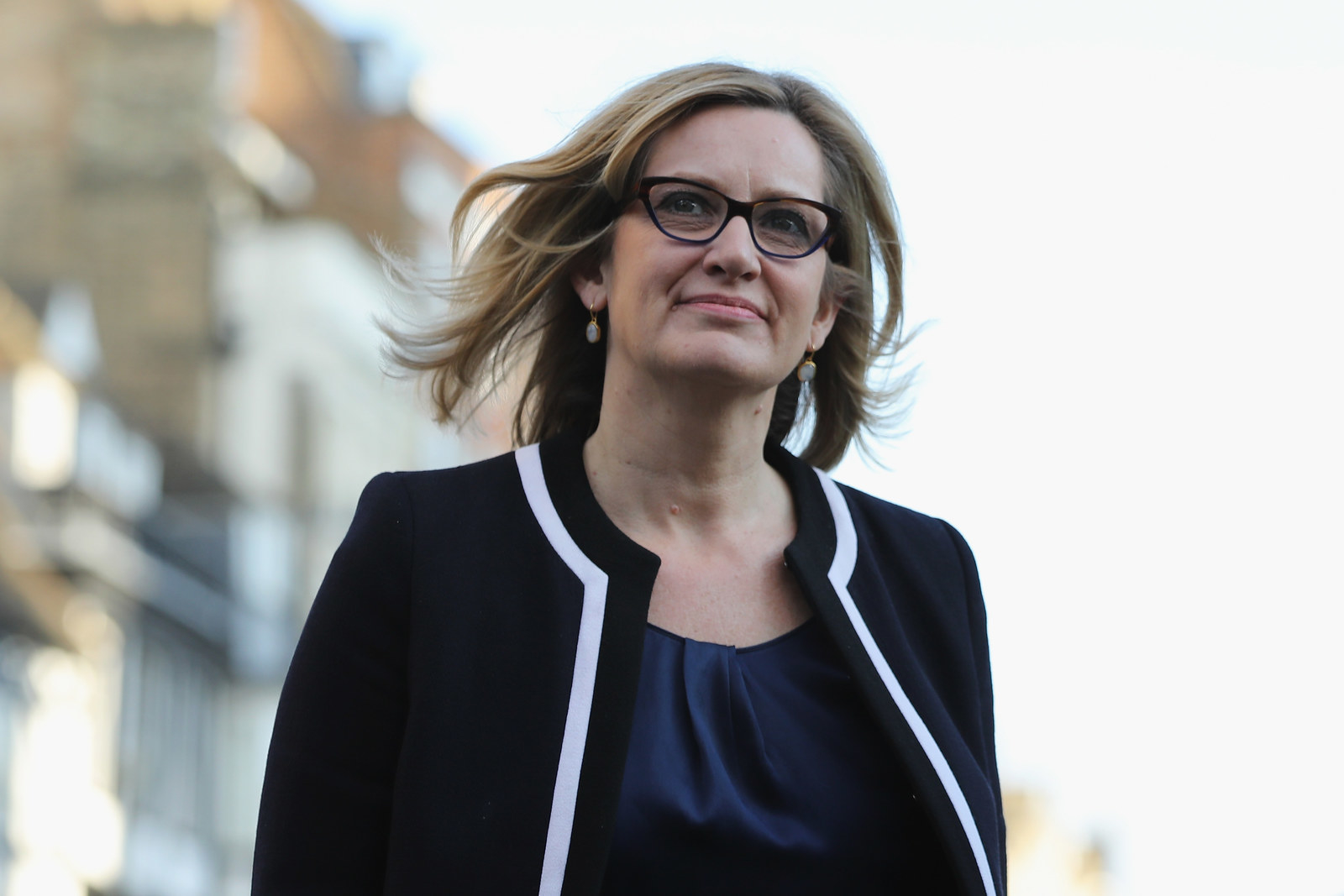 Sir Malcolm Rifkind, a former Conservative MP who chaired parliament's Intelligence and Security Committee for five years, told BuzzFeed News there would likely be multiple detailed investigations into recent terror attacks.
One, he said, would be an internal inquiry conducted as a matter of procedure by MI5 itself, establishing what the agency knew and when – this is the inquiry referred to by the prime minister.
The other would result because the Intelligence and Security Committee – which oversees all three UK agencies – would be "highly likely" to want to hold an investigation into the agencies' response to the attacks, the results of which would likely be made public.
Rifkind also warned the public against unrealistic expectations of what the security services would be able to do.
"What we are seeing now is terror attacks which are extremely crude," he said. "You could have two guys as we speak who could decide to take a van, grab two breadknives, and attack a shopping centre. It's not realistic or fair to expect MI5 or police to anticipate that or stop it happening."
Rifkind said even greater engagement from the community would be needed, though acknowledged following up on tips to the terror line was complex, as MI5 would require further evidence to conduct ongoing surveillance.
"In this case, one appeared on TV and showed he had a great deal of support for Islamic extremism," he said. "But that does not in itself make him a terrorist. It is not a crime to hold extreme opinions. We do not lock people up for their opinions or beliefs."
Rifkind said he believed the TV appearance would have led to an upgrade of Butt on the agency's priorities. MI5 has three rough groups of people who it tracks to different degrees: around 500 people it believes may be planning actual acts of terror, around 3,000 people known to be sympathetic to terror but not actively planning to carry it out, and 23,000 people potentially sympathetic to attackers.
Kharam Butt, one of the three suspects, was a UK citizen who was born in Pakistan. He was married with two young children, The Independent reported. He had also featured in a Channel 4 News documentary on extremists in 2016.
Locals said they recognised Butt as someone who would distribute leaflets in east London. One person told BuzzFeed News that Butt would go to male-only swimming sessions at a local pool on Sundays and take his son, yet he "and his gang would start wrestling in the pool" in the first few weeks of his attendance and he was reprimanded for not following the rules.
Butt had recently worked for a London transportation agency and a fast food restaurant, reportedly KFC, according to his profile on the professional networking site Bayt. In August 2016, he graduated from an English course with a certificate to teach the language to adults.
The BBC, citing Transport for London, reported he worked in customer service for London Underground for about six months as a trainee. He no longer held the job by October 2016.
The Jabir bin Zayid mosque in Barking confirmed in a statement on its website Monday that Butt was once a member but had been kicked out after interrupting a service.
"Again, we begin by reiterating a deep sense of loss and sadness at the crime these men have committed," the mosque said in its statement. "Many hundreds of people pray at the Jabir bin Zayid each week, the person that we now know to be Khuram Butt would infrequently attend this mosque, we did not know him well, his name was not known to us, it has been brought to our attention that some years ago after interrupting a Friday sermon he was asked to leave the mosque.
"We at Jabir bin Zayid do not under any circumstances agree with violence targeting civilians. We will of course help the authorities however we can."
On Monday, The Times reported Butt also had links to Mohammed Sidique Khan, the eldest of four suicide bombers who killed 52 people in the 7/7 attacks in 2005, and notorious hate preacher Anjem Choudary.
The Times reported that Butt was close friends with Sajeel Shahid, who was named by a key FBI informant in a New York court case as having established the Pakistani branch of Choudary's proscribed group al-Muhajiroun, and setting up an al-Qaeda training camp there.
Butt worked a few hours a week at Ummah Fitness Centre in Ilford, east London, and would use the gym to approach young pupils for radicalisation. The Times reported a source as saying that he was a supporter of al-Muhajiroun, which has been linked to scores of terrorist plots. Choudary is in jail for pledging support for ISIS.
Mohammed Shafiq — the chief executive of the Ramadhan Foundation, a Muslim organisation — tweeted he had come across Butt previously, and was not shocked he was behind the London Bridge attack.
"I remember on the day after Lee Rigby was murdered, I was on College Green doing a round of TV interviews and Anjem Choudary was there and Khuram Butt was with him and I confronted Anjem Choudary, and Khuram Butt called out and called me a traitor, a murtad, and basically it was nasty," he told BuzzFeed News.
"These people were on Channel Four on a documentary and there have been numerous occasions they have been reported to the police and the authorities," Shafiq said. "So this idea that Muslims aren't doing anything to report these individuals, it's just not factually correct."