Fed Up With Boring Humans, A Town Is Trying To Elect This Cat As Mayor
But he is already mayor of our hearts.
by
,
But this is not just the story of a cute cat. Believe it or not, Barsik is a political animal.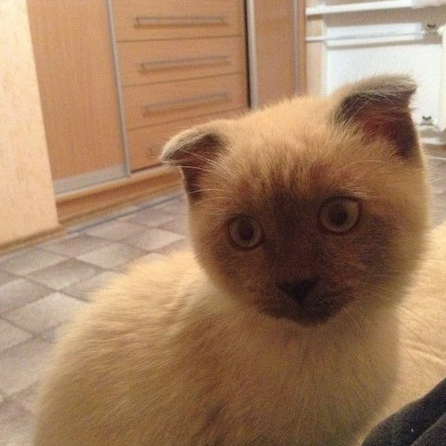 Barsik has dreams and aspirations to make his city a better place. So naturally, Barsik is running for mayor.
Petr Frisen is temporarily in charge of the city until the election, after his predecessor Igor Savintsev resigned following accusations of corruption.
The election is due to be decided on Dec. 25.
Unfortunately for the people of Barnaul cats are notoriously bad at time management and Barsik missed the deadline to run for public office.
But did that stop him? Obviously not.
Barsik decided if he couldn't become the official mayor, he would become the people's mayor.
Barsik has some straight-up amazing campaign slogans.
Our favourites are "If not cat, then who?" and "Only mice don't vote for Barsik." Truly, he is the inspirational cat mayor we all deserve.
In an online poll run by local community group Altai Online, Barsik got more than 5,000 votes — thoroughly beating the official candidates.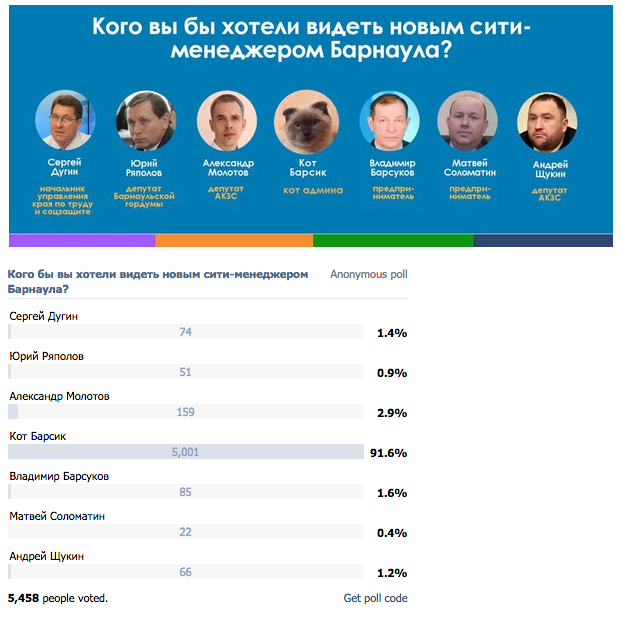 Barsik's owner and the admin of the Altai Online community, who goes by the username "Altai Farmer", said his cat decided to run for mayor because people in Barnaul were tired of predictable, and sometimes corrupt, elections.
Now other animals are supporting Barsik's campaign under #забарсика (which means #ForBarsik).
It's not just the public who have thrown their support behind Barsik. Officials have come out in support of his campaign as well.
Altai Region governor Alexander Karlin said: "I think Barsik is people's generalisation of a good and caring city mayor that people want to see in a real candidate."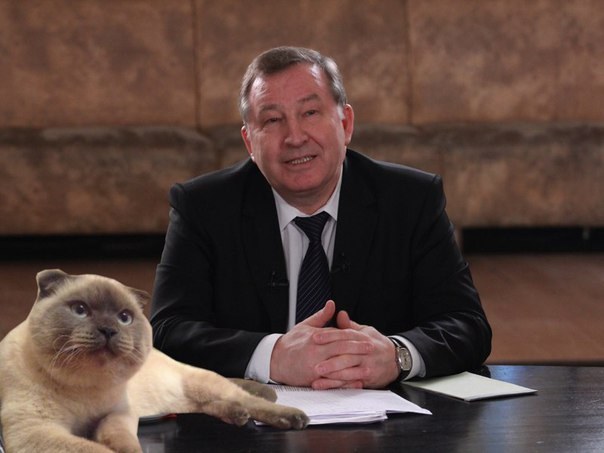 We have our fingers crossed for your election success, Barsik!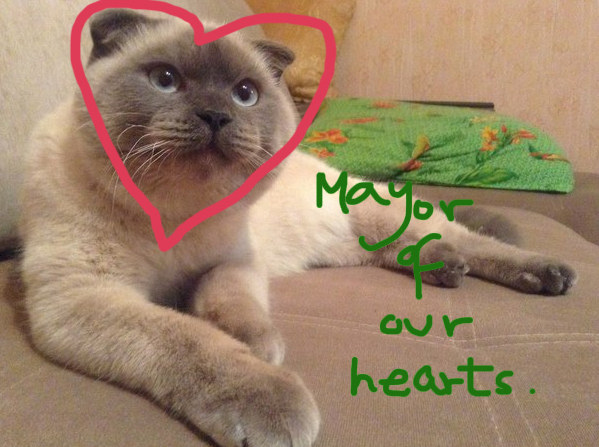 Can't get enough cats? Sign up for BuzzFeed's "This Week in Cats" newsletter and you'll get all the cutest kitty news every Friday!