Donald Trump Says Nigel Farage Would Be A Great Ambassador To The US
However, Downing Street says there is no vacancy.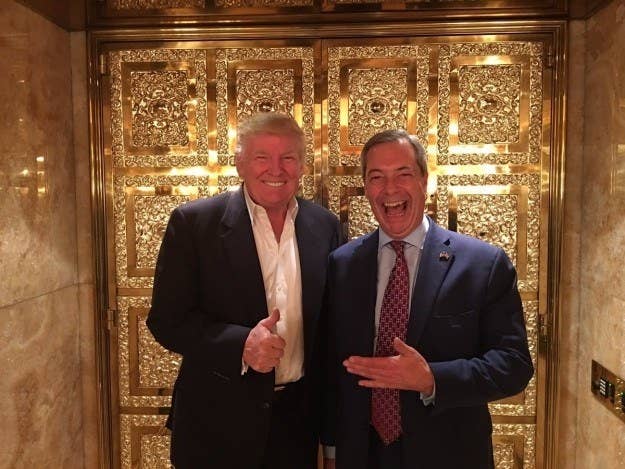 US President-elect Donald Trump has said Nigel Farage would "do a great job" as Britain's ambassador to America.
In an unprecedented move, Trump tweeted about Farage and the ambassador's role early on Tuesday.
Speaking to BBC Breakfast, Farage said he was flattered by the tweet, calling it "a bolt from the blue", and that while he did not normally see himself as a diplomatic figure, "this is not the normal course of events".
However, a Downing Street spokesman told The Guardian: "There is no vacancy. We already have an excellent ambassador to the US."
Breitbart London editor-in-chief Raheem Kassam said he woke Farage up to tell him about the tweet.
Reaction to Trump's tweet has been ~mixed~.