This is 16-year-old Australian teenager Sam Kanizay. On Saturday, he decided to cool off after football with a quick dip in the ocean at Dendy Street Beach in Brighton (a suburb in Melbourne).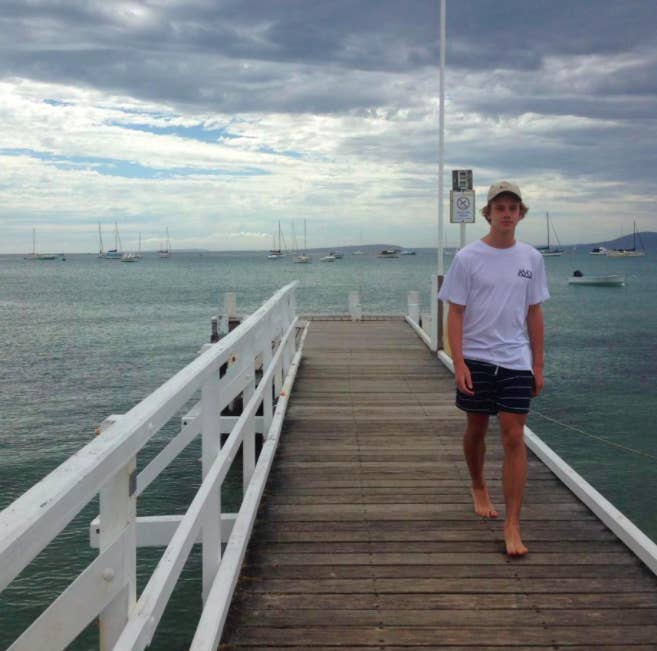 Bothered by the mystery surrounding his son's wounds, Jarrod returned to the beach with some raw steak and a net.
And what he found might keep you out of the ocean for a while.
SEA FLEAS! Sam's legs were probably eaten by sea fleas!
Museum Victoria marine scientist Dr Genefor​ Walker-Smith examined the bugs caught by Jarrod and thinks they are sea fleas.
Sam's story caused quite the reaction within the local community in Brighton.
And people were also freaking out on social media.