When it comes to baking a wedding cake, there's absolutely no room for mistakes. Everything should look perfect.
The ladies from "The Ladylike Show" decided to try their hand in designing a wedding cake of their own as they cross things off their Bucket List(s) this season.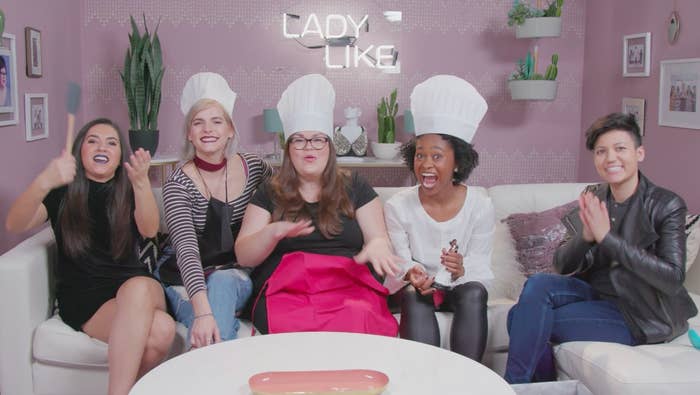 They enlisted the help of Jenn Fujikawa, a fabulous pop culture and lifestyle writer and baker who's known for her self-described geeky recipes.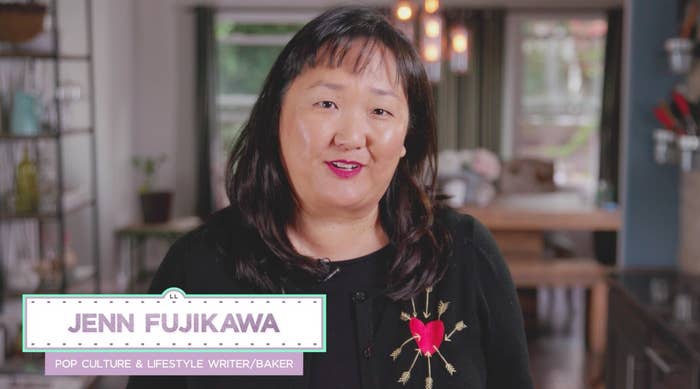 The girls split themselves up into two groups for this ultimate wedding cake bake-off. Freddie and Devin would bake a red velvet cake.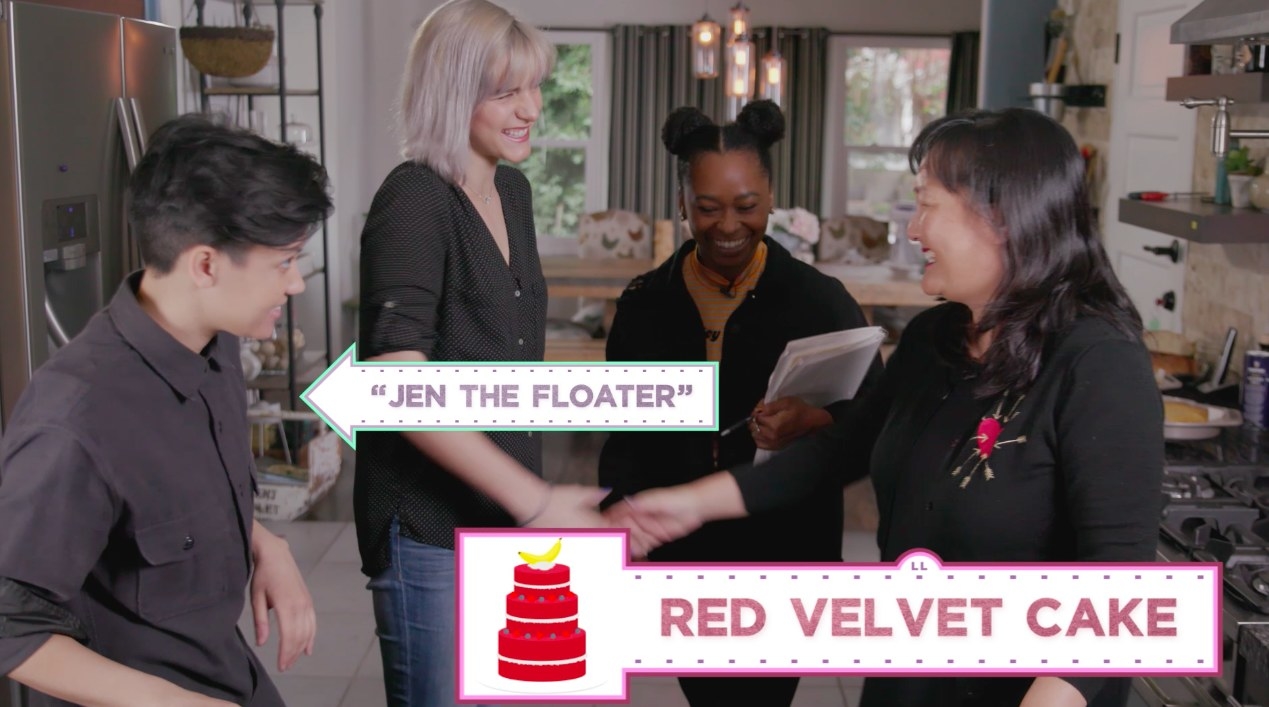 The second team (Kristin and Chantel) would tackle a horchata cake. Yum!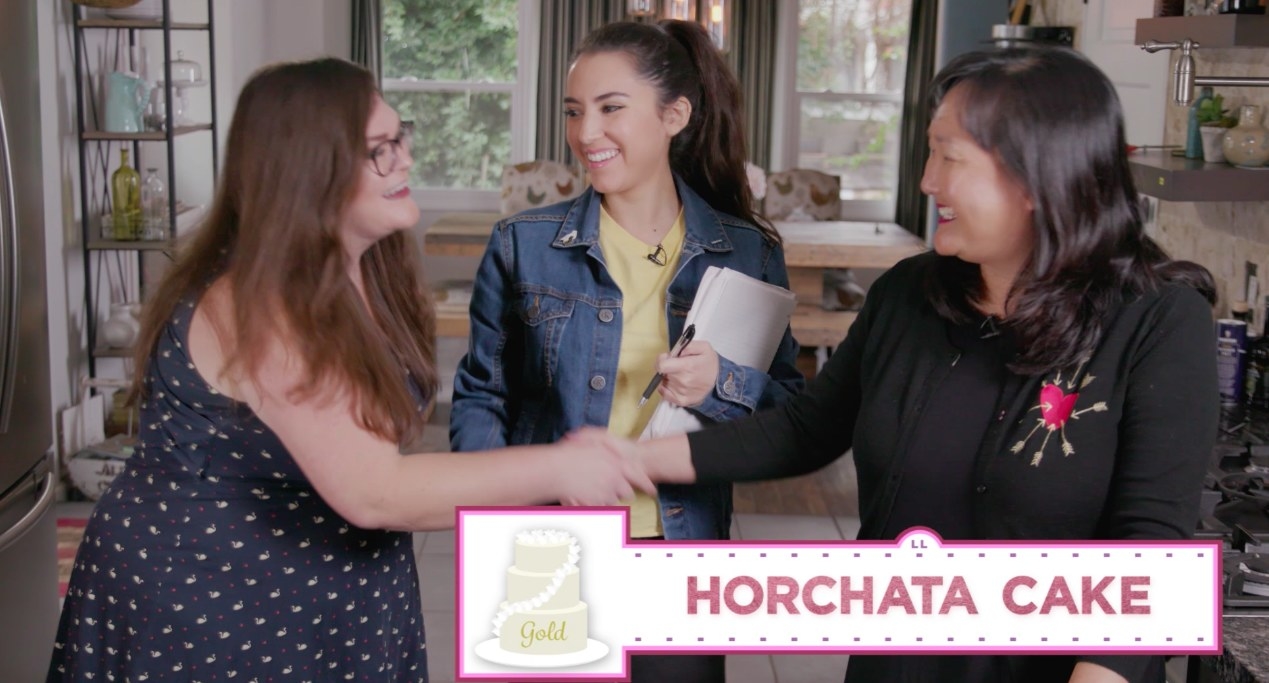 But first, the ladies learned how to stack their cakes, do some piping, and practiced making fondant roses to spruce up their creation.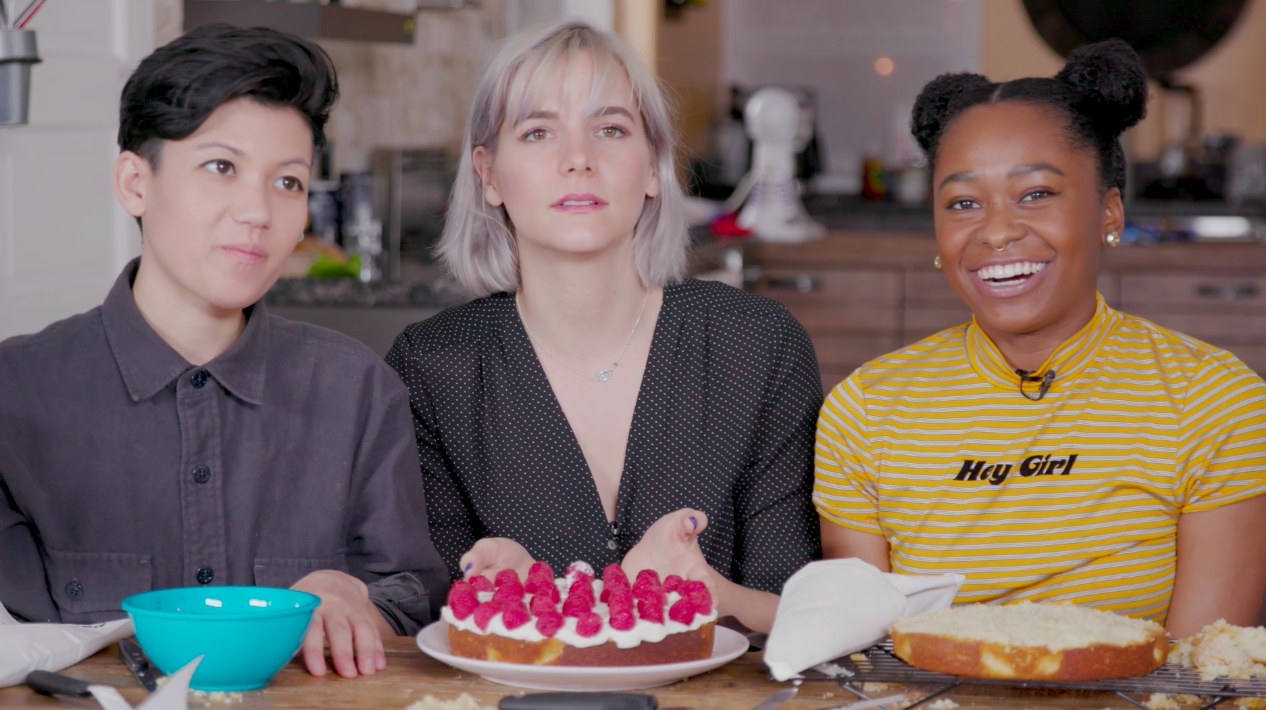 Baking time! On day two Freddie and Devin got right down to business.
Meanwhile, Kristin and Chantel ran into a little snafu. It seemed they most definitely forgot to add baking powder to their first batch of batter. Doh!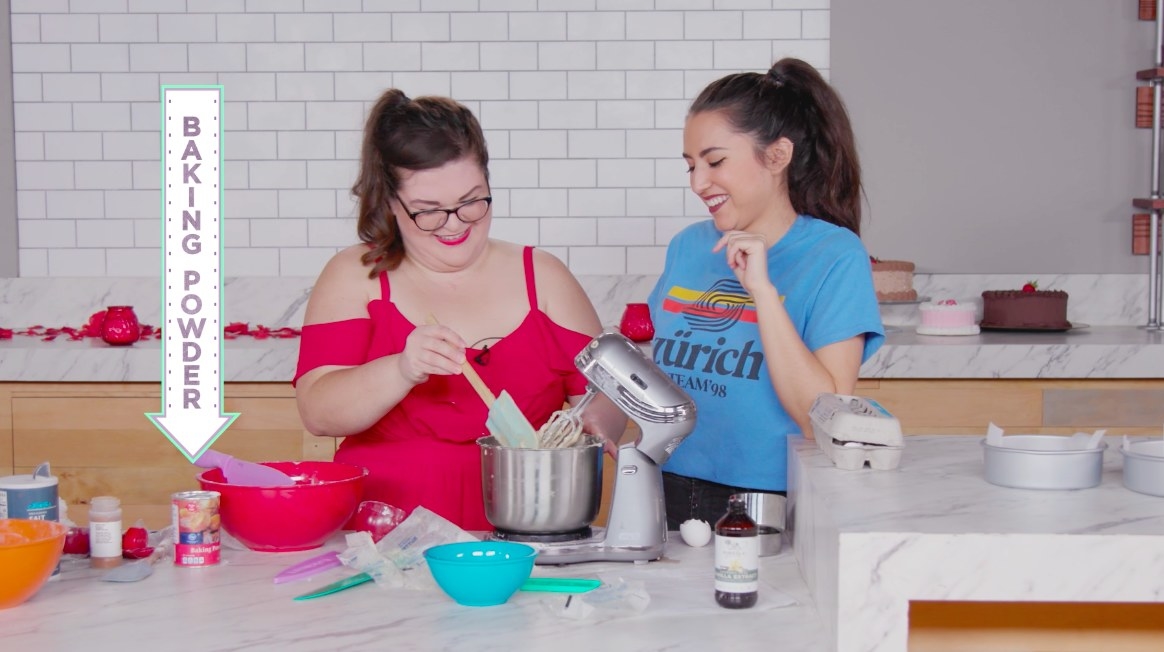 Once their cakes were out of the oven and perfectly baked, it was time for the real nitty-gritty. Day three was all about decorating.
Kristin and Chantel's fondant flowers looked beautiful on their horchata cake.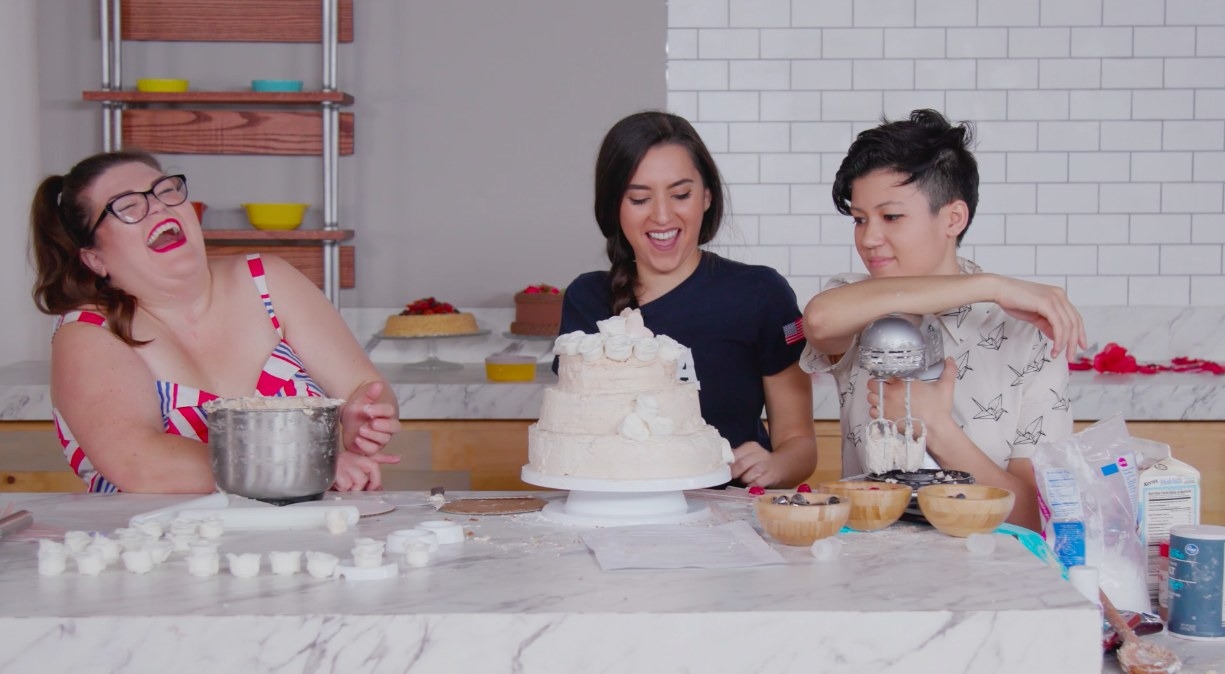 But that wasn't it! The ladies had their coworkers sample both cakes and decide which one they thought was the tastiest.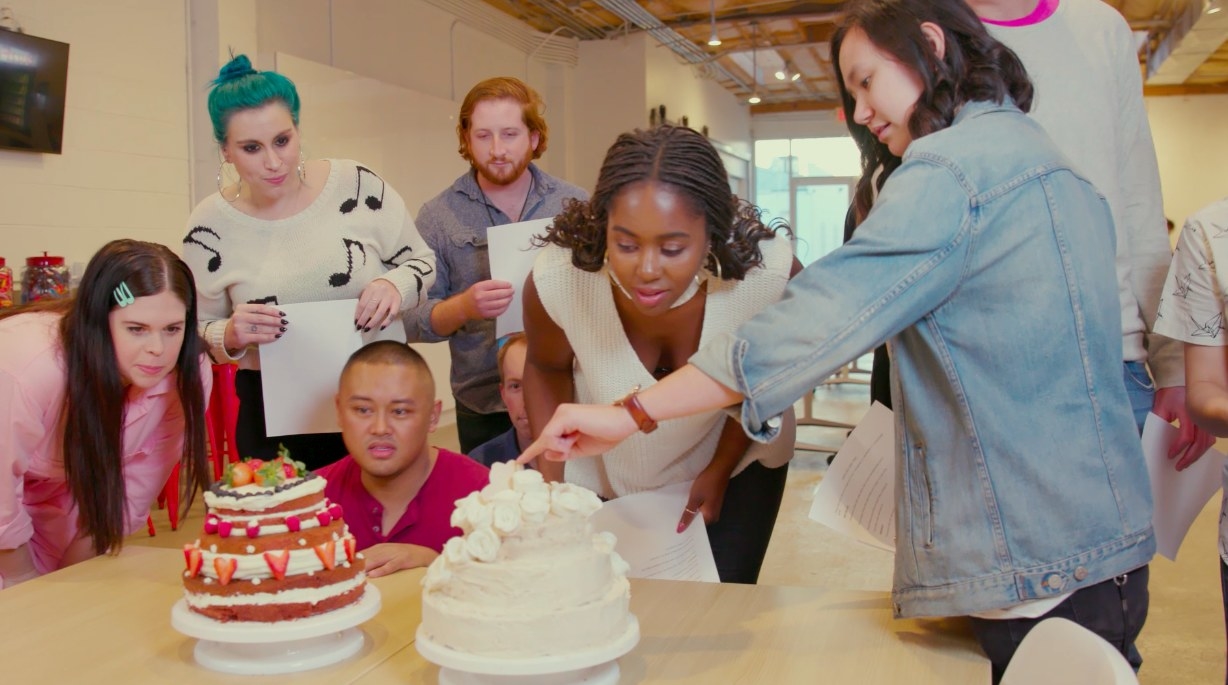 And the winner was...(drumroll, please) the horchata cake!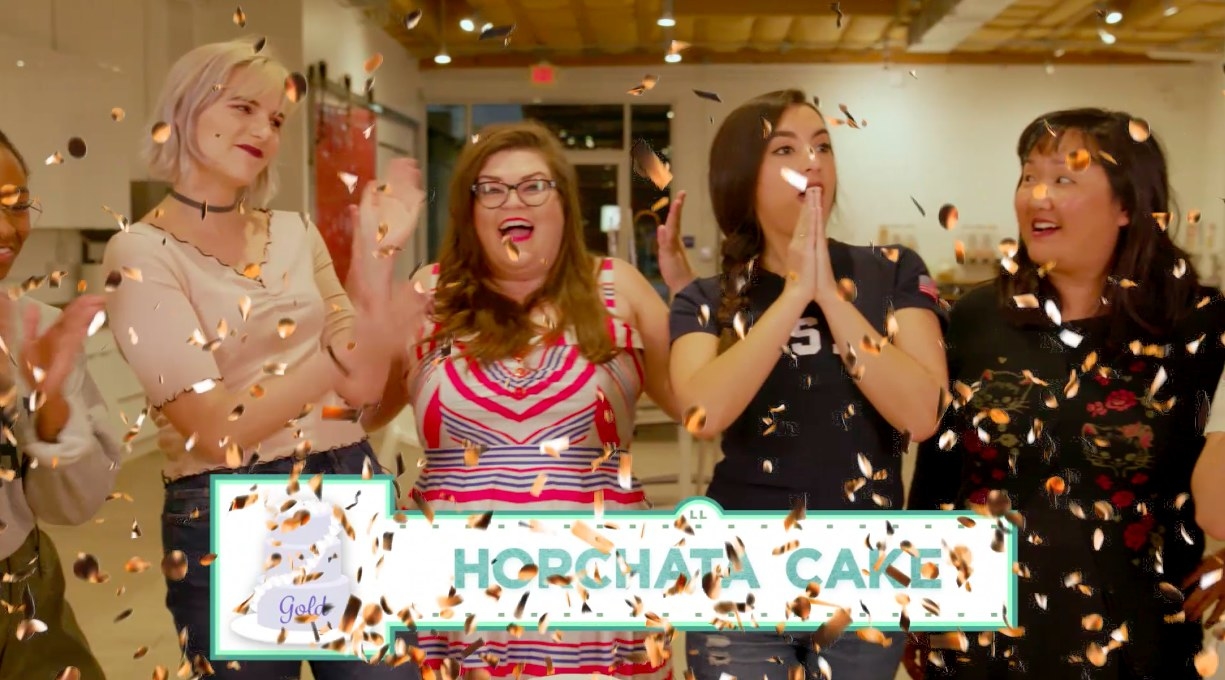 Nice job, Ladylike!