Who doesn't love Disney? I mean, the movies, the characters, the songs, the drama. What's there not to love?
Meet Chrissy and Selorm, a couple of non-scientists who love Disney and debunking. They wanted to see if you can actually lift a human body by using your (extremely long) hair — like Rapunzel.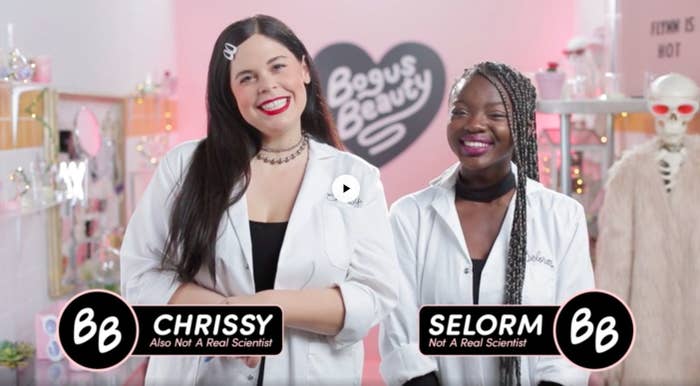 First things first, Chrissy and Selorm went to see Jenn Ervin, the Science Program Specialist at the Kidspace Children's Museum in Pasadena.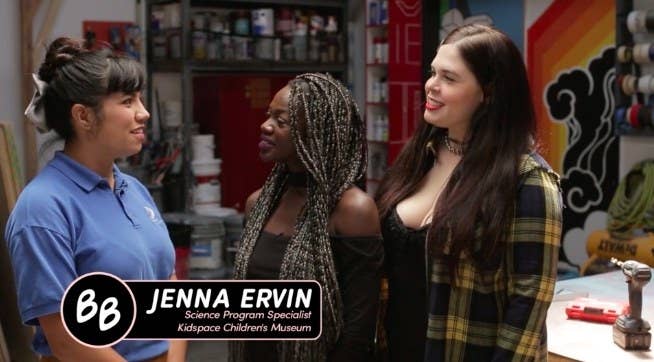 So, in order to keep Chrissy's neck intact, Jenn suggested she use the leverage in her arms and the leverage in her legs and torso to pull up another person using her hair.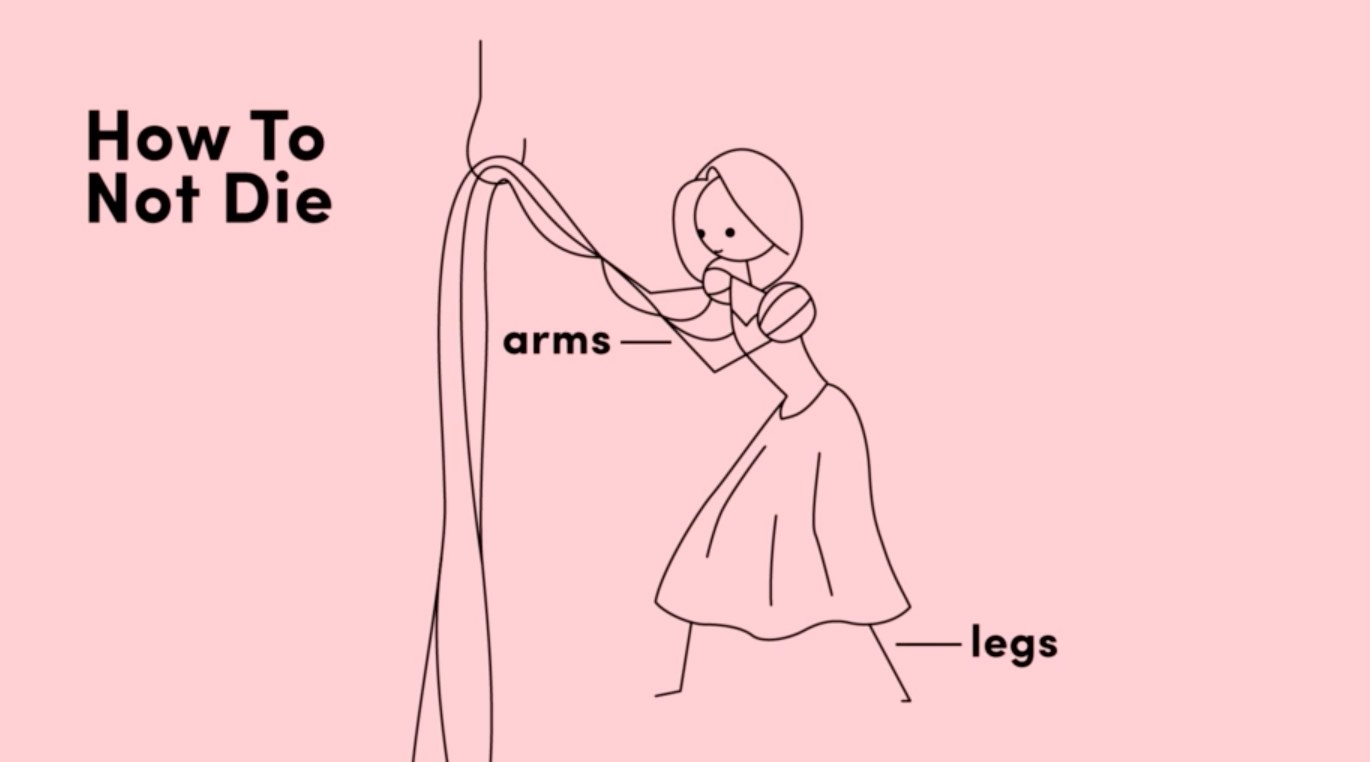 But before they could try any of this out, Chrissy got celebrity hairstylist David Dang to put in some serious hair extensions, ya'll.
Okay, so 70 feet of long luscious golden hair was impossible, but David did create a 5-foot long weave of hair that he sewed onto Chrissy's head.
The plan was to start small by trying to lift an 8-pound frying pan first, then taking it up to a 50-pound television set before going for the real deal.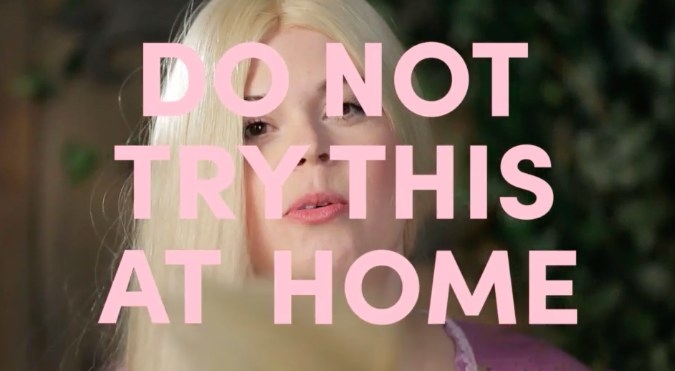 Okay, so Chrissy lifting the frying pan with her hair was super easy peasy. On to the next thing!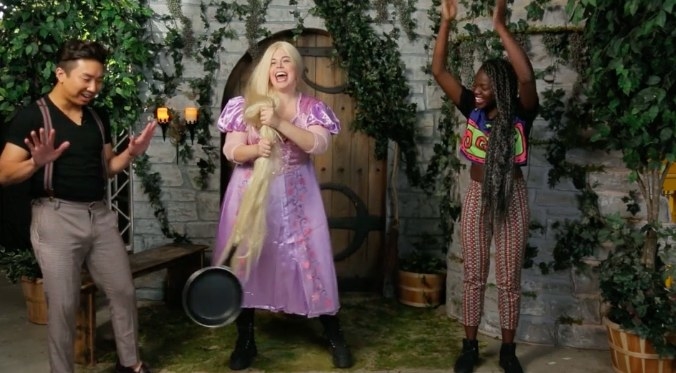 It was time to try and lift the 50-pound TV and Chrissy was legit scared. The situation got real, real fast...but she did it!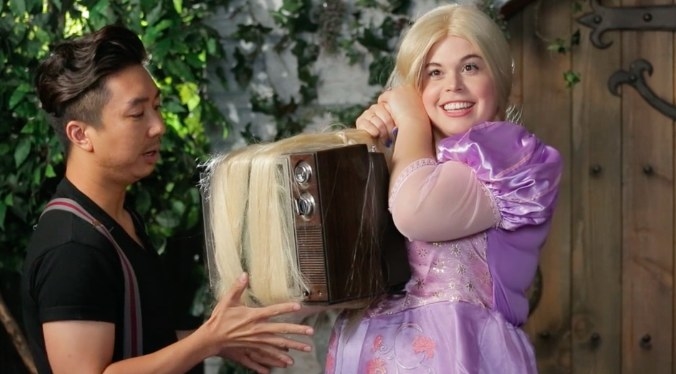 Then it was time for the real thing. They ended up using a 110-pound dummy because nobody would sign a waiver. LOL!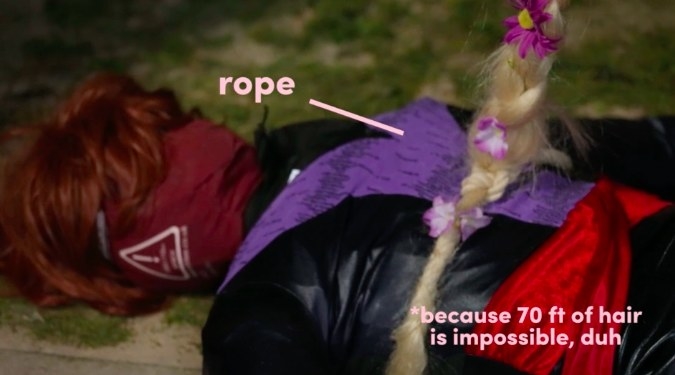 She gave it her all in her first and second attempt and managed to get almost half of the dummy off the ground.
Then both Chrissy and Selorm tried to lift the dummy together by combining their strength...and pulled it off!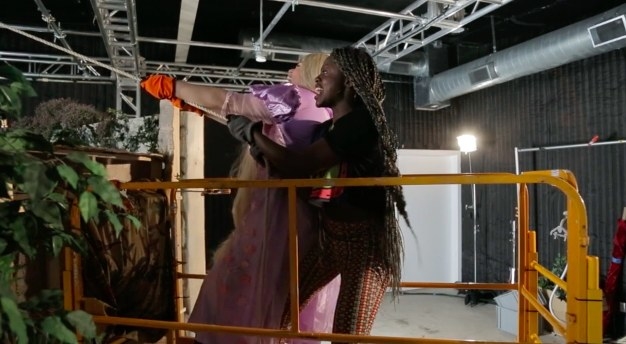 But they still wanted to see if one person could do it by themselves so they went to get one of the strongest people they know — their co-worker Swasti Shukla.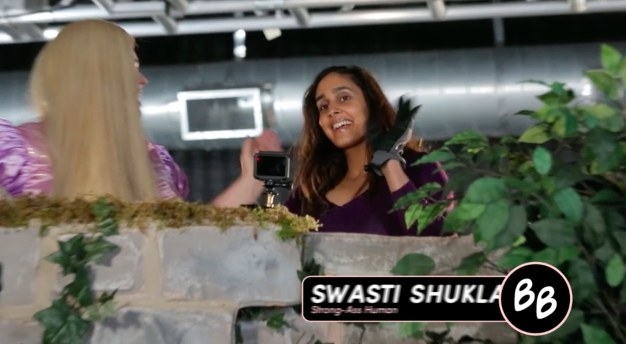 Aaaaand Swasti totally did it. Yep! She lifted an entire 110-pound dummy using a rope pulley attached to Chrissy's 5-foot-long hair.
So it's possible! Chrissy and Selorm proved that it's totally likely for someone to lift another person using only their hair, just like Disney's Rapunzel.