Wardrobe styling is truly a gift.
This is Amal, Emily, Nina, and Chrissy, and they are stylists in their own right.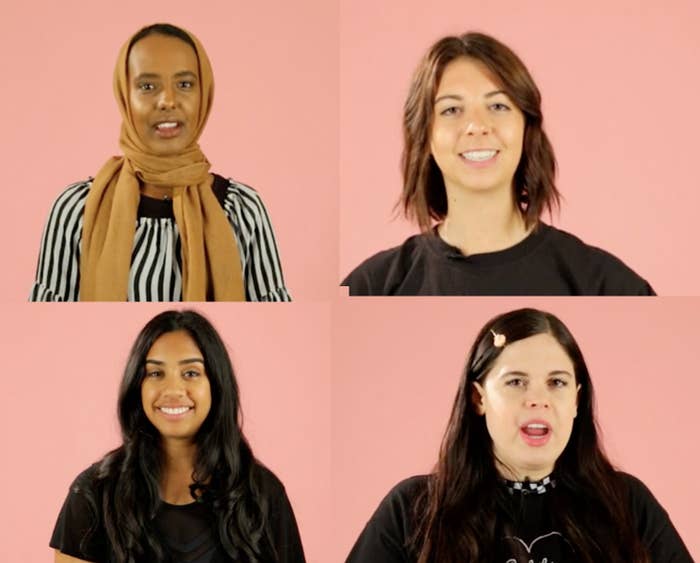 Amal said she's very confident in her styling abilities.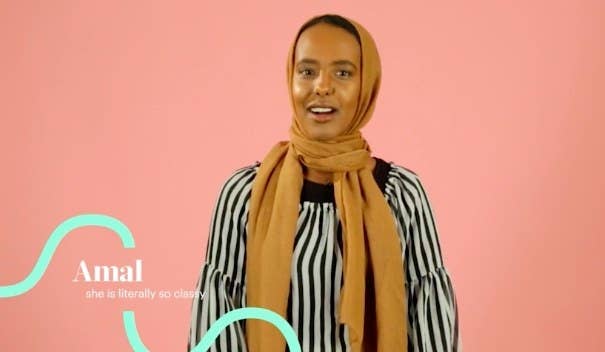 Emily was also pretty confident she could style the shirt. Once upon a time, she was actually a stylist at Express.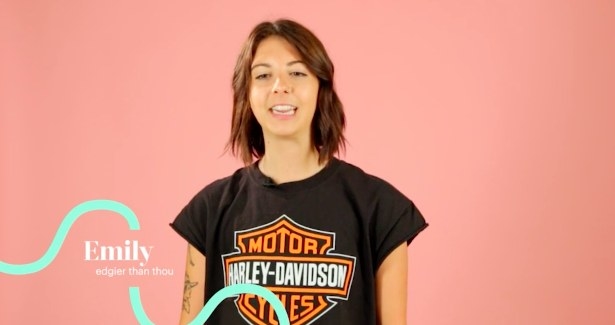 Nina really liked the color of her Hawaiian shirt, but she was definitely going to try and "sex up" the look.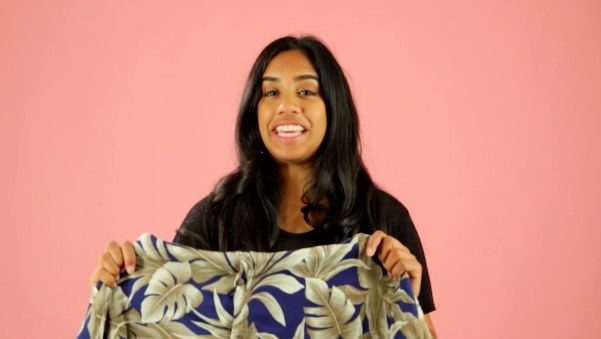 Back in high school, Amal said she used to wear a lot of short-sleeve shirts and do the whole long-sleeve underneath thing.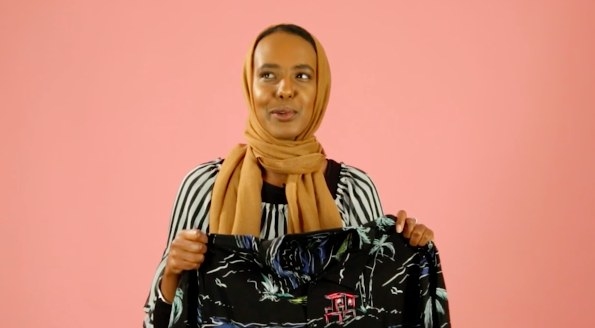 Then there was Chrissy, who loved that the main color of the shirt she got was black because she wears black every single day.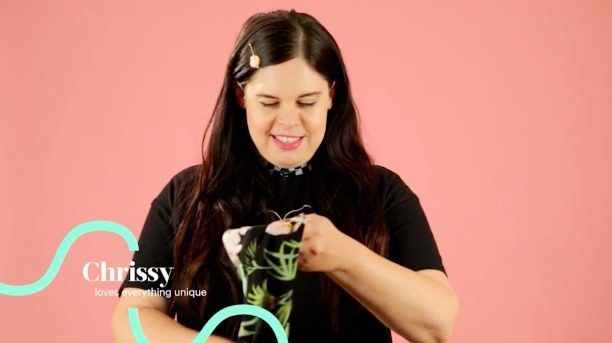 Emily considered belting her shirt, but then decided it looked too much like a robe.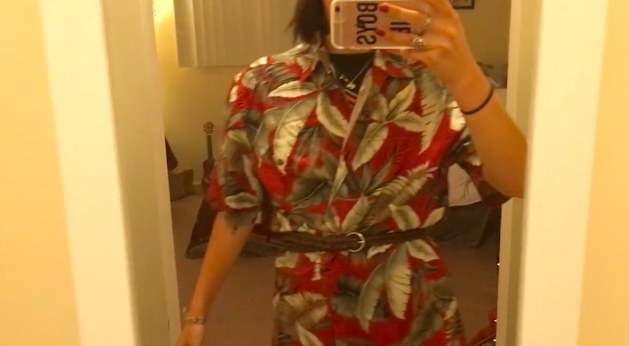 Amal picked out the options for the hijab she would wear with her Hawaiian dad shirt.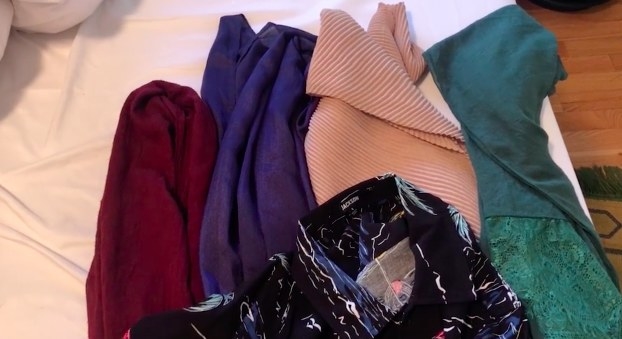 Once Chrissy was home, she realized styling her shirt was a lot more difficult than she thought it was going to be.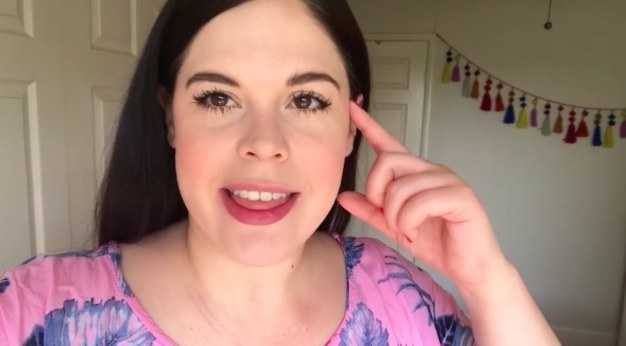 Nina was leaning towards wearing her shirt with a strappy black bra and a tight skirt.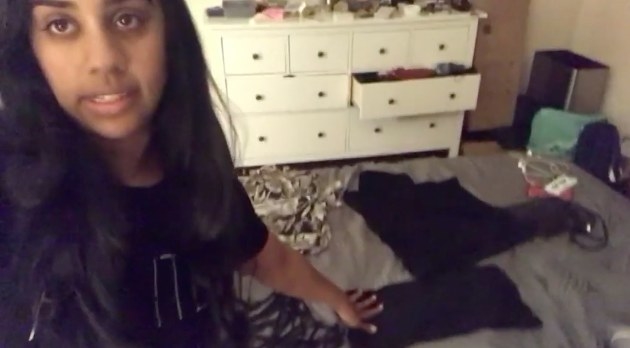 Alright, time to check out their final looks. Let's see what Emily did with her shirt first. WOW!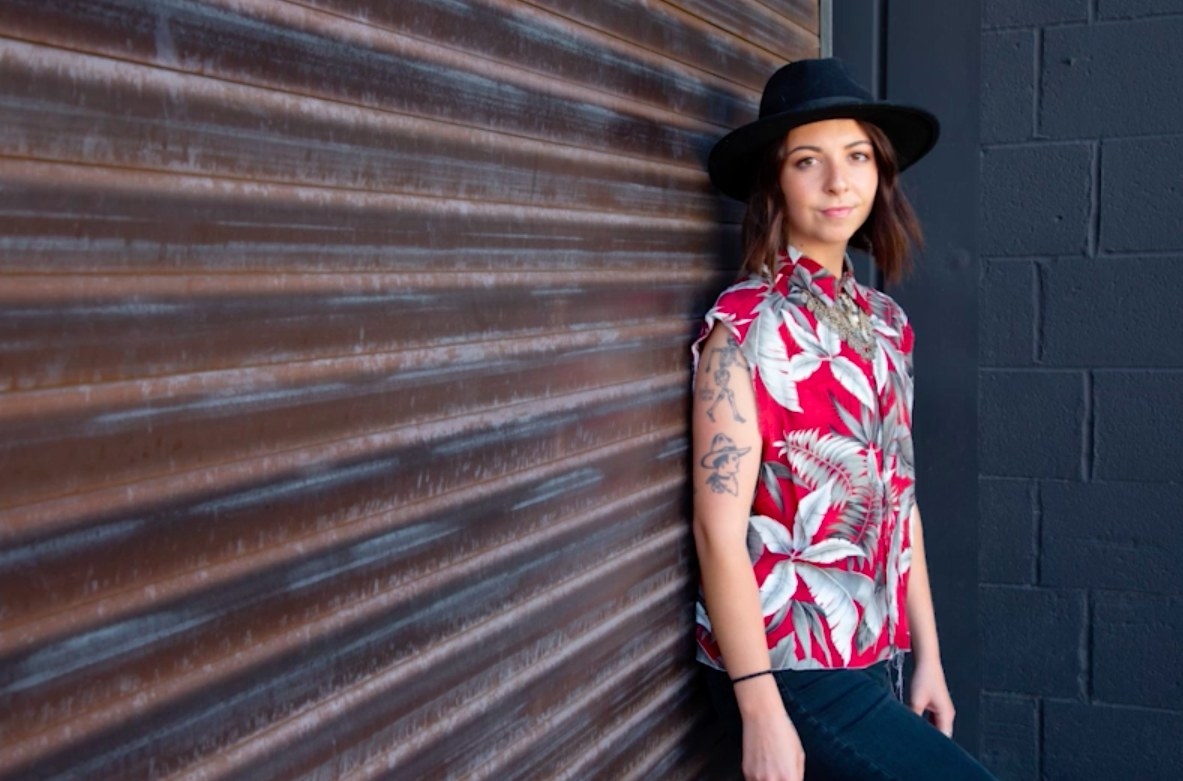 She thought the cherry on top would be her black hat. And it was.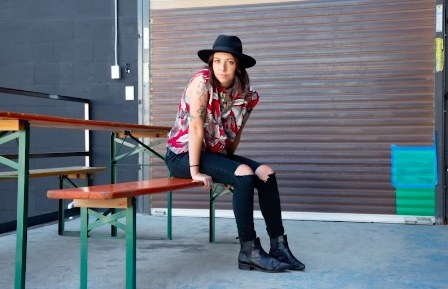 Let's move on to Amal, who ditched her original outfit because, when she put on the mom jeans she planned to wear, the outfit felt way too loose.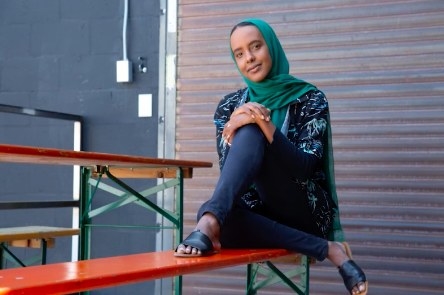 She ended up going with tighter pants and a green hijab because she was feeling like a tree that day, like a part of nature.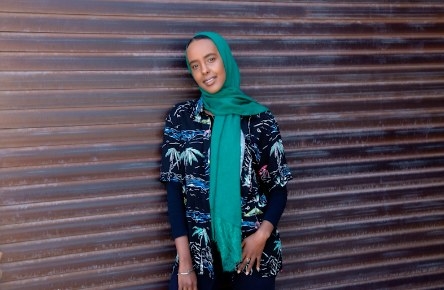 Next up was Nina, who converted her shirt into a sort of faux jacket.
She wore the shirt over a black sports bra with some "saucy" straps, and a plain black mini-skirt.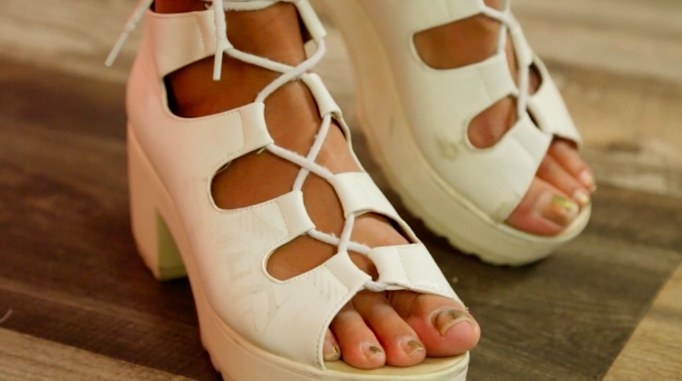 And lastly, there was Chrissy, who channeled what a rich cool grandma would wear. LOL!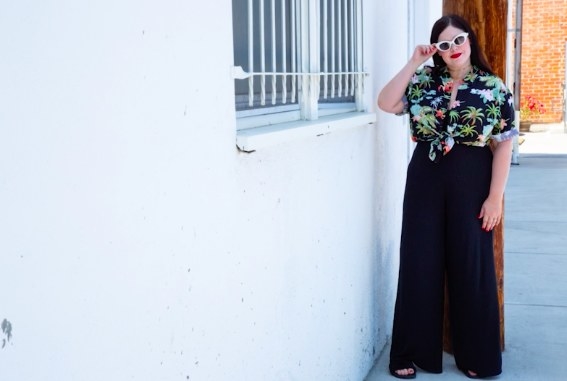 She also tied the shirt up to make it a little more feminine and more her style.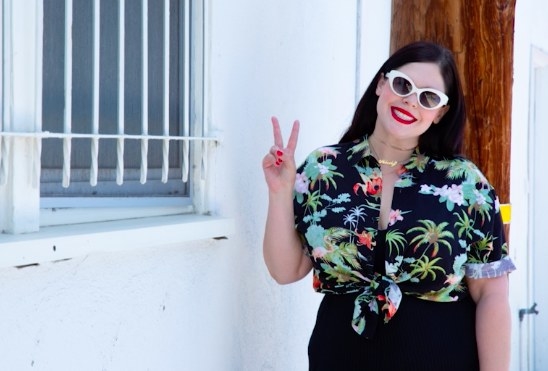 All four ladies said they would totally wear this type of Hawaiian shirt again. Perhaps with different accessories, though.
So... how would you style a Hawaiian shirt?