KFC Sold Out Of A Firelog That Smells Like Fried Chicken And This Is Not A Joke
Finger-lickin' fire.
Forget chestnuts — KFC wanted you to have some of their fried chicken fire logs roasting on an open fire this holiday season.
You read that right. Kentucky Fried Chicken was selling an "11 Herbs & Spices Firelog" that smells like fried chicken and it sold out in just a matter of hours.
Those who snagged one will have their very own fried chicken-smelling log for $18.99 from KFCFirelogs.com.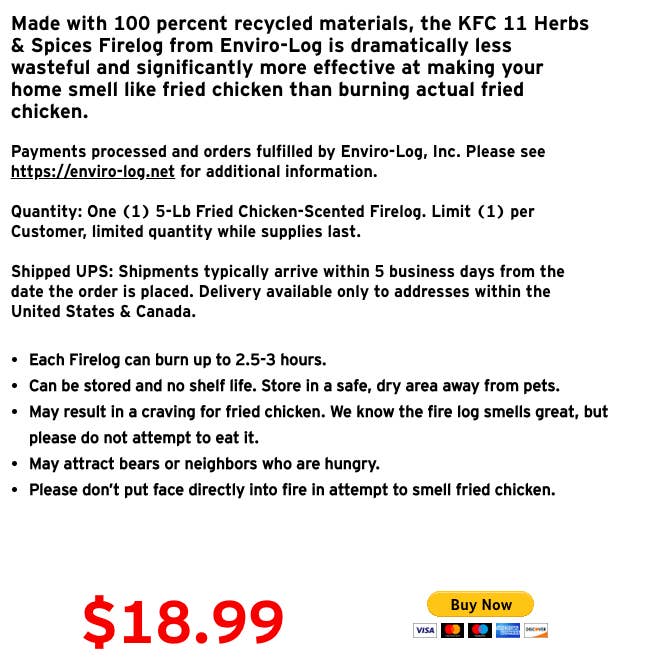 KFC posted this message confirming they had sold out of their "11 Herbs & Spices Log."
Let's just say people were less than thrilled that the logs sold out so quickly.
They want answers dammit!
The disappointment is real.
Andrea Zahumensky, the chief marketing officer for KFC, said, "At KFC, we have always been proud of our role in bringing loved ones together at the dinner table around a bucket of our world-famous fried chicken. Now…we're bringing all the things we love — family, friends and fried chicken — together around the fire with our scented firelog."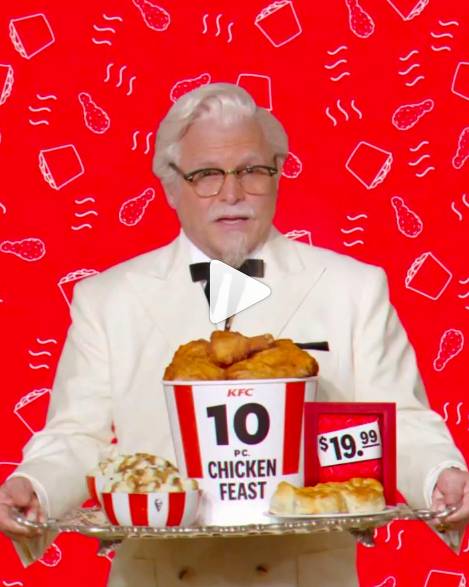 No word on whether KFC will re-stock the logs.