A Vita Coco Employee Spectacularly Responds To An Online Hater With A Jug Of Pee
Piss and tell.
Well, Vita Coco has set a new standard.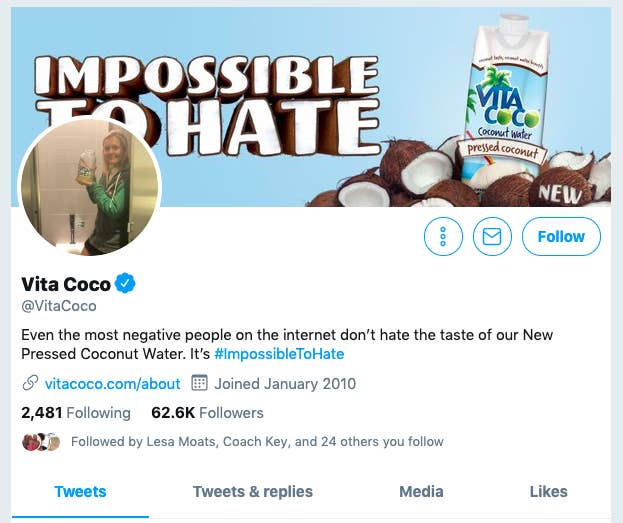 You see, it all started when someone named Tony Posnanski picked a Twitter feud with the company that quickly elevated to him saying: "I would rather drink your social media person's piss than coconut water."
That's when Lane Rawlings, Vita Coco's social media coordinator, tweeted this photo of herself holding a large jar with some yellow liquid by a bathroom stall door.
Obviously, they're not messing around, and people were so here for it.
This is probably the most creative thing to happen in marketing in ages.
This interaction was a hit any way you look at it.
They even inspired others to pee in a jug. LOL!
I mean, even Chrissy Teigen chimed in.
Tony later admitted to HuffPost that he thought the pee jug photo "was an awesome comeback." Look, he even tweeted about it.
Vito Coco is also proud of this response. So much so that it made Lane's viral photo its new profile pic.