Burger King Announces Vegetarian 'Impossible Whopper' Burger Is Going National
Have it your way. 🍔
It certainly looks like there will be a new vegetarian-friendly sandwich option from one of the major fast food chains.
That's because Burger King just announced that their "vegetarian Whopper" test was such a success, that they're planning to sell the burger at all of their locations.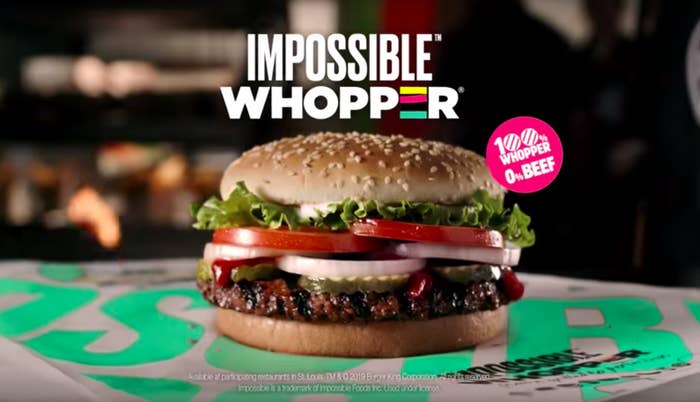 It's called the "Impossible Whopper," which they debuted on April 1st in St. Louis using a plant-based patty.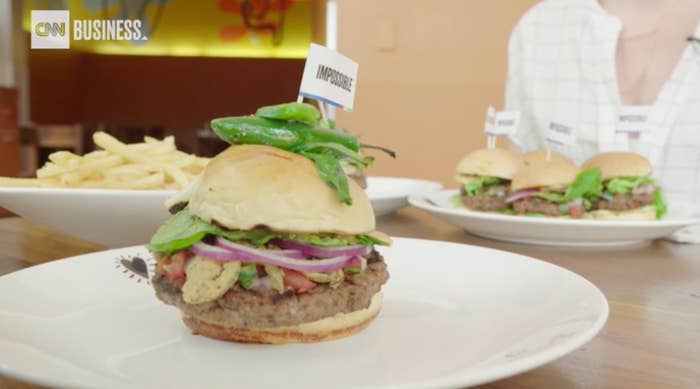 The patties are from Impossible Foods, and were designed to look and feel just like "regular
The President of Burger King added that the Impossible Whopper was created to "give somebody who wants to eat a burger every day, but doesn't necessarily want to eat beef everyday, permission to come into the restaurants more frequently."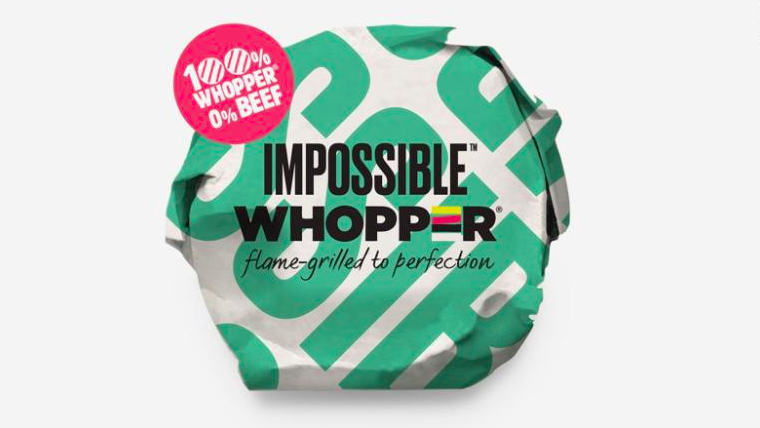 People are psyched about this news. Burger King is even making some new fans.
But not everyone is totally on board.
However, most people are really excited about it.
These new plant-based Whoppers are expected to be available at a Burger King near you sometime by the end of the year.