Dain Yoon is a 25-year-old artist from South Korea who graduated from Korea National University in February 2017. Through her art, she has displayed the kind of talent you can't exactly teach.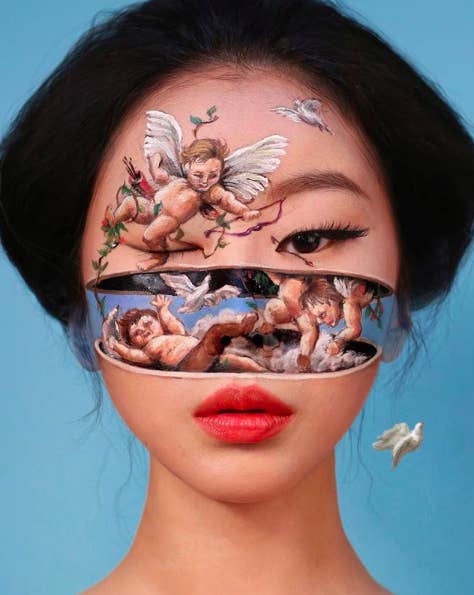 She told BuzzFeed that the day she graduated is when she decided to become a full-time artist.
"After my works got recognition back in May 2016, I knew I wanted to make art, rather than just makeup."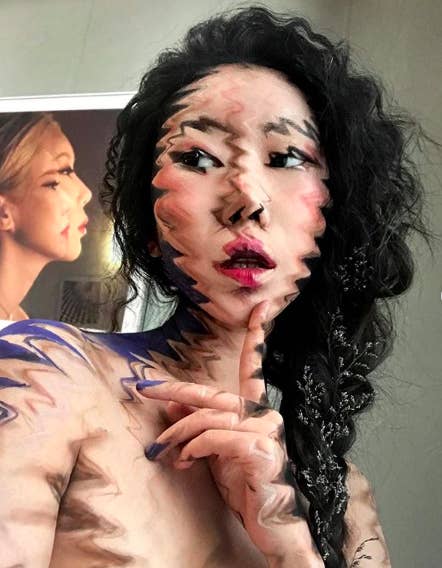 Dain said she wants to make sure to always do something new and keep reinventing herself literally and figuratively with every piece of art she does on herself.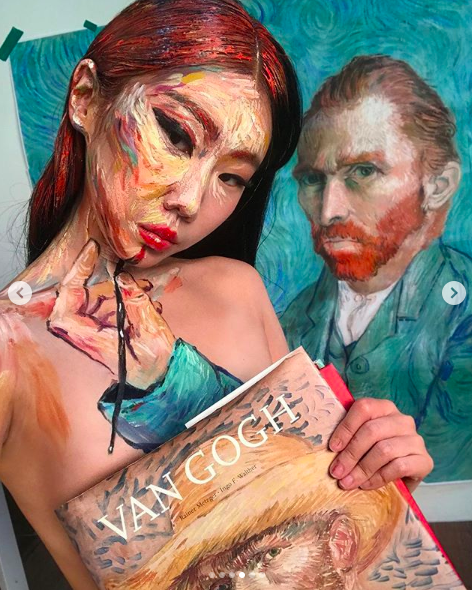 Sometimes she bypasses the face and body altogether and opts for what she calls "hair nails."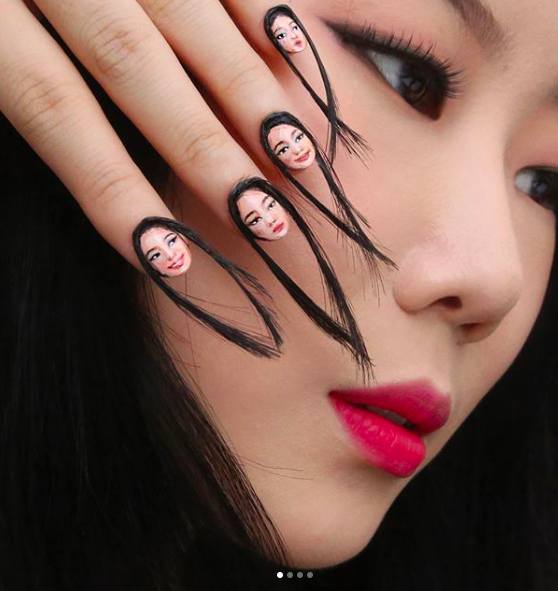 Get a load of this trippy design!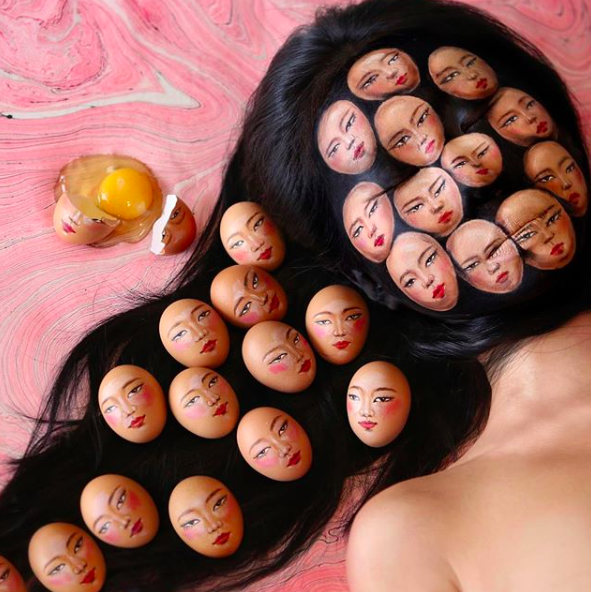 She also does oil painting on leather, and even performance art, like this large group of women in pink body paint with huge eyes painted right in the middle of their chests.
Dain said she has already had amazing opportunities to collaborate with global brands like Apple, BMW, Snapchat, and 20th Century Fox, among others.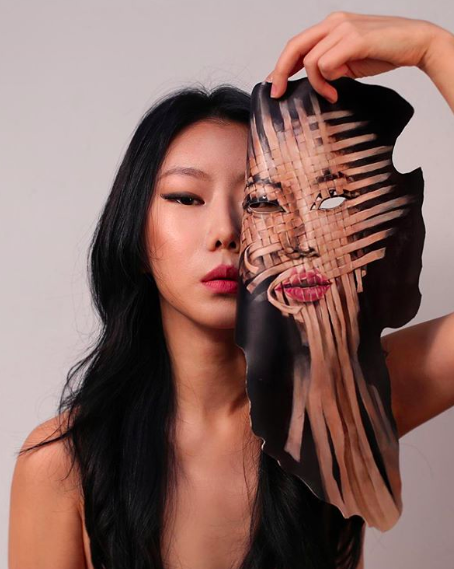 Not to mention making her national debut on a little program called The Ellen DeGeneres Show.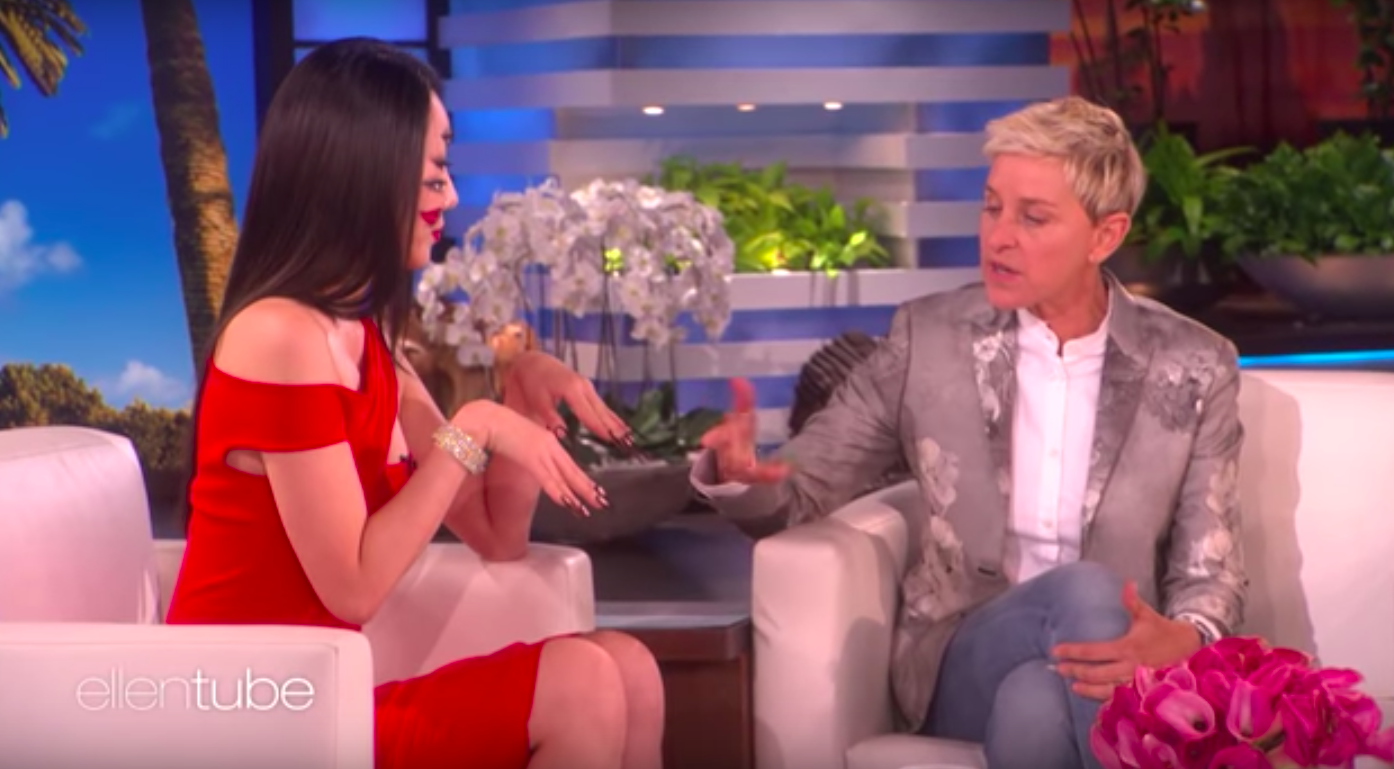 Now she's looking to extend her social media reach, so why don't you go ahead and give her a follow on Twitter and Instagram, and make sure to check out her official website, too.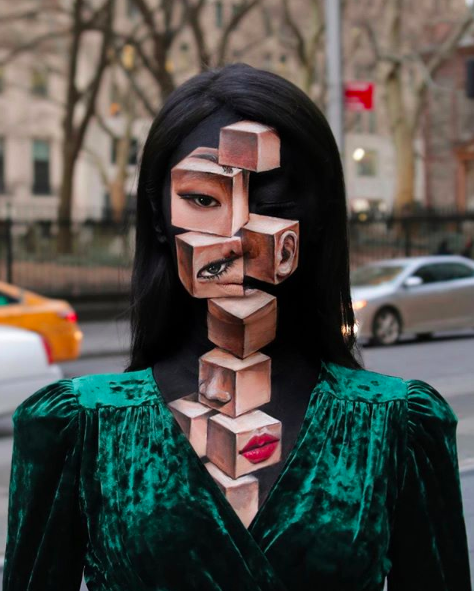 Something tells us she's just getting started...