Have you ever imagined yourself winning the lottery, but then realized everyone would probably start hitting you up for money as soon as they saw your mug on TV?
Well, that might have been exactly what this man in Jamaica was thinking when he showed up to collect his winnings wearing a Scream mask.
This is definitely one way of trying to prevent the public from knowing you've just become a millionaire.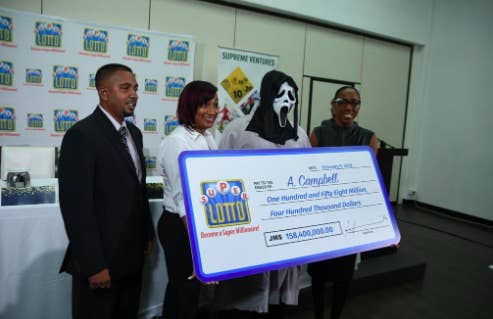 And people are loving this move.
He also reportedly waited almost two months (54 days) to cash in his winning ticket.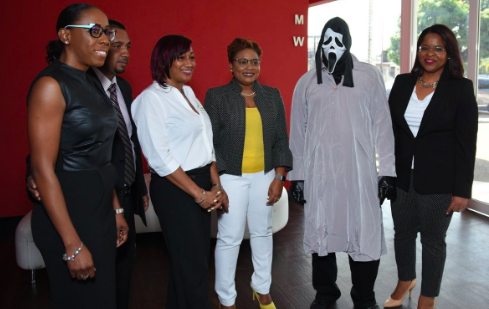 Mr. Campbell is being hailed as a hero by some for this unorthodox move.
This habit of lottery winners wearing masks to claim the prize money is reportedly becoming somewhat of a trend.