As Halloween creeps closer, we're bound to see a bunch of clever costumes start to pop up.
As you well know, Coco was a huge success, surpassing the $800 milestone at the worldwide box office as it celebrated all things Latino culture.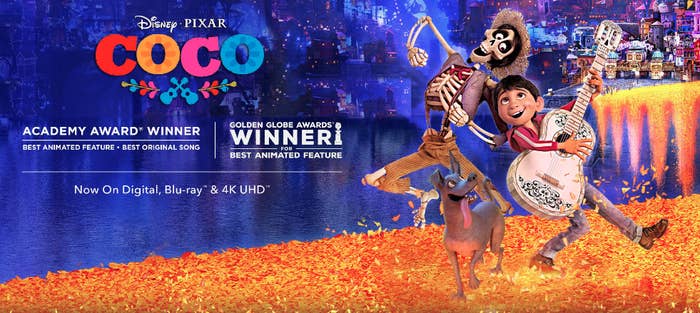 Then there's this Twitter post by Alejandro, from Houston, Texas, that people are absolutely loving.
That's right, Alejandro's mother dressed up his adorable little sister as none other than "Mama Coco," the titular character in Disney's "Coco," and his photos are getting tons of love.
Alejandro's mom is getting some serious props for her costuming skills, too!
Others can't wait to do this with their own kiddos.
Here's to seeing a lot more "Mama Cocos" out there as you trick and treat your way through Halloween!