A Grad Student Posed With Her Farm Worker Parents And The Pics Are Perfect
Happy tears.
Graduating is a big deal, and marking the event with a photo shoot is never a bad idea. Erica Alfaro is a recent 29-year-old graduate of San Diego State Univerity who just got her master's degree in education. Naturally, she wanted pictures to commemorate. According to local NBC affiliate KSBW she chose to take pics with her parents out in the California fields as a tribute to them and their hard work.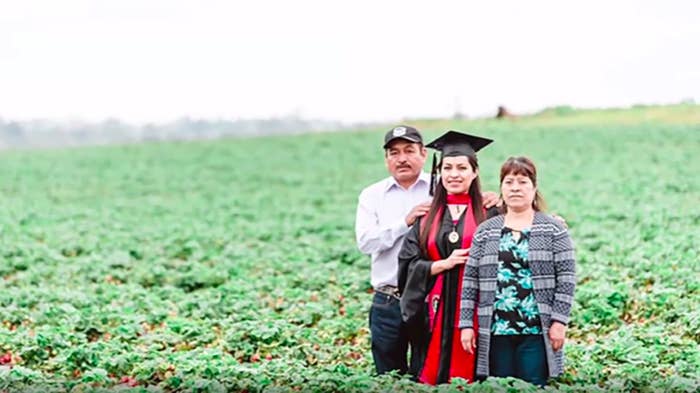 Alfaro told CNN that her parents are immigrant farmers from Oaxaca, Mexico, and were never able to go to school. They spend up to 10 hours a day, 7 days a week picking berries out on that field to provide a good life for her.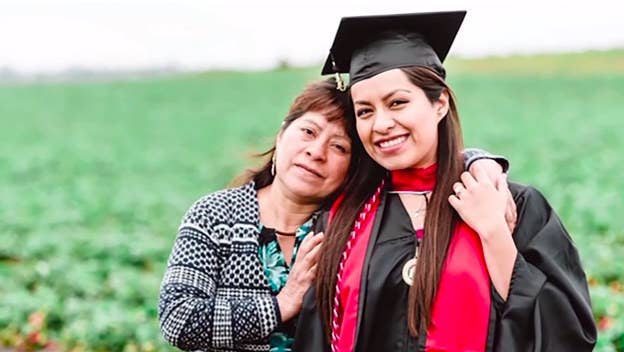 In fact, she said her parents' work ethic is what motivated her to pursue her master's degree in education from San Diego State University.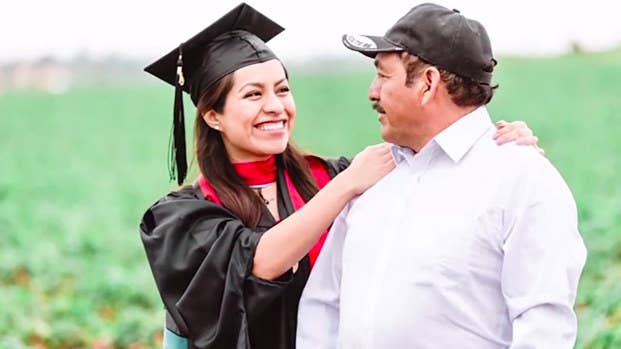 She shared the pictures on her Facebook and Instagram profiles with the caption, "With love, I dedicate my master's to my parents. Their sacrifice to come to this country to give us a better future was well worth it."
Erica said, "I feel that many people shared that photo because many feel identified."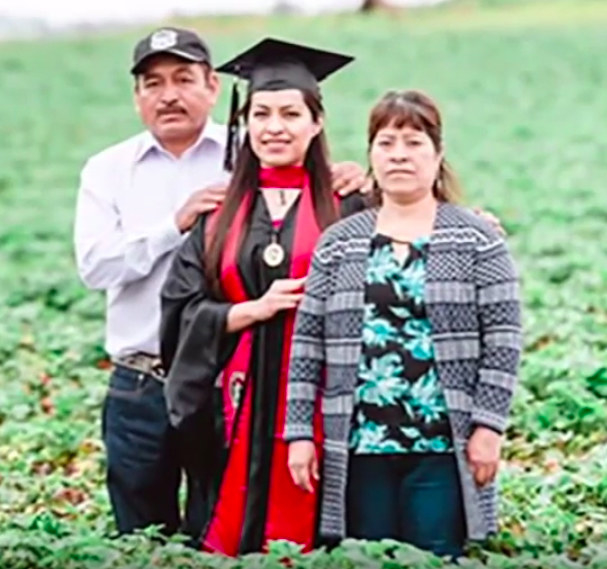 People certainly did, and are absolutely loving the photos along with the story behind them.
This tweet about Erica was even shared by San Diego State University.