Nursing homes nowadays have a lot more variety when it comes to keeping their residents happy and entertained.
That's because the 11 female residents at Milton Lodge in Colchester, Essex, finally got what they reportedly kept asking for — a visit from "scantily-clad butlers."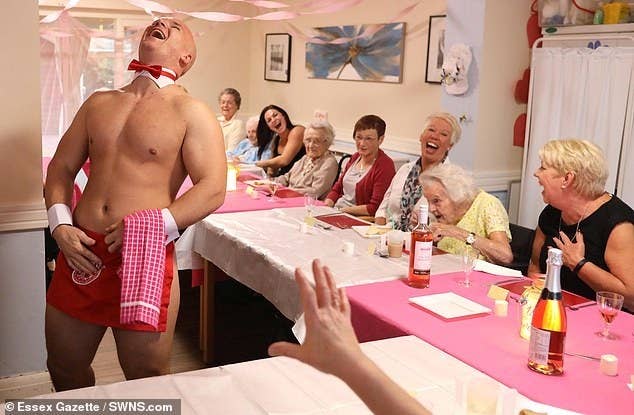 The activities coordinators said they found a company called "Hunks in Trunks" online and the rest is now history.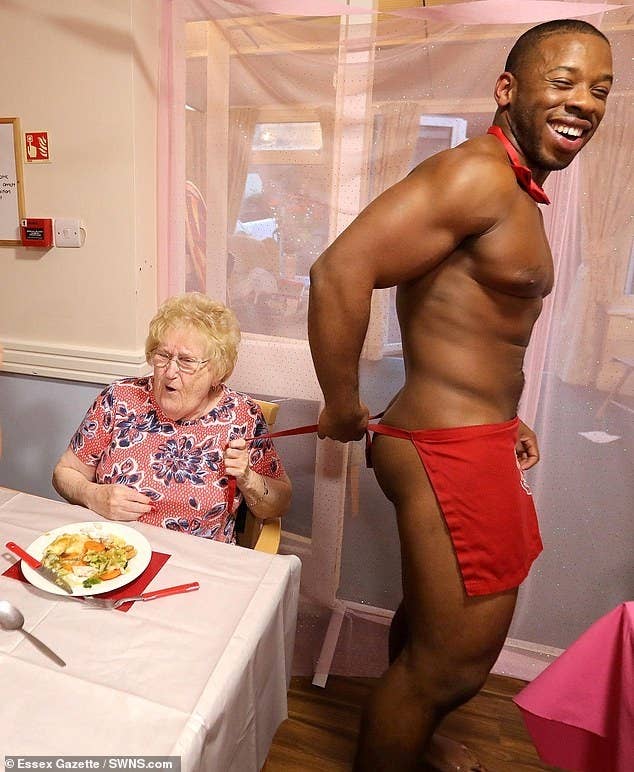 That's right! The vintage ladies at Milton Lodge were treated to some extra special visitors who happily served them a three-course meal before giving them each a massage.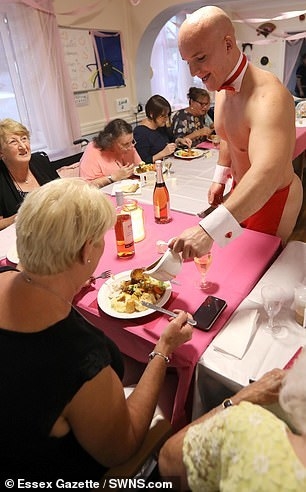 The residents weren't greedy with the live entertainment, either. They invited their daughters and even their granddaughters to enjoy the "show."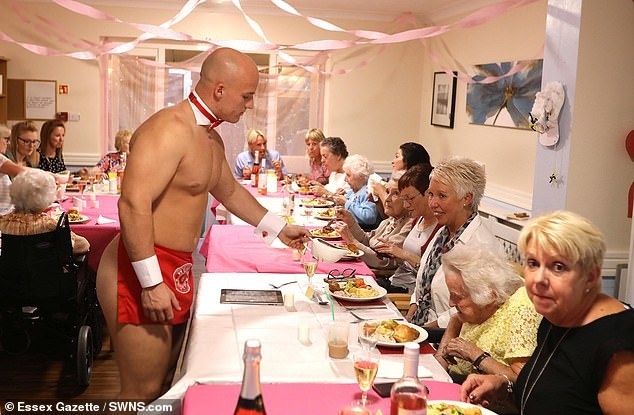 It was reportedly 89-year-old Joan Corp who first had this grand idea, according to the activities coordinators.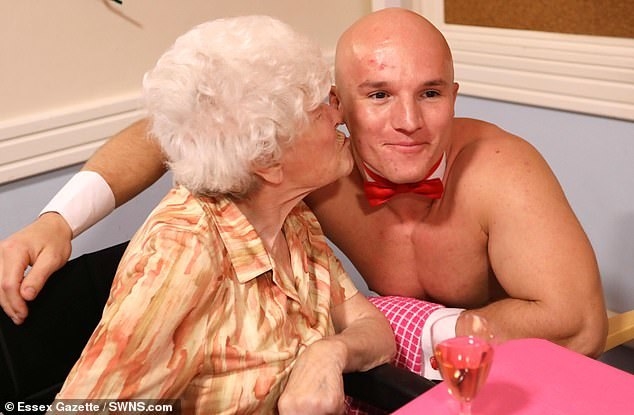 You should know the oldest resident at Milton Lodge enjoyed the "Hunks in Trunks" so much, she requested they return for her 100th birthday.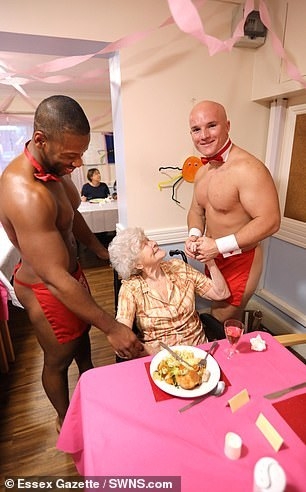 The staff said the women who took in this dinner and show did not stop laughing the entire night. It was clear everyone loved the experience.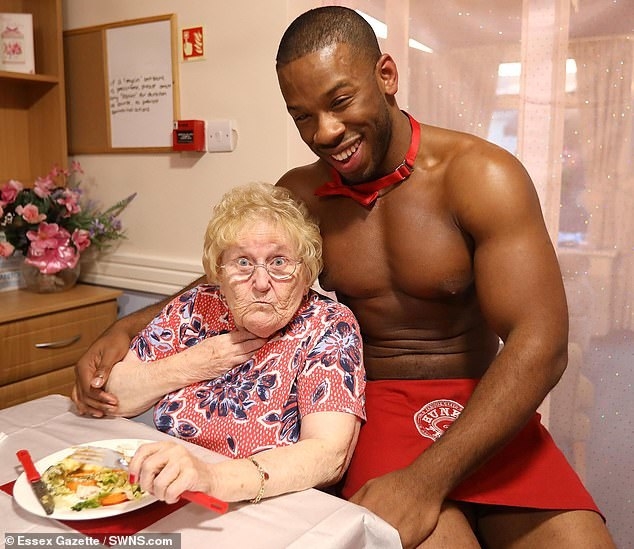 Just look at that look of pure bliss on her face?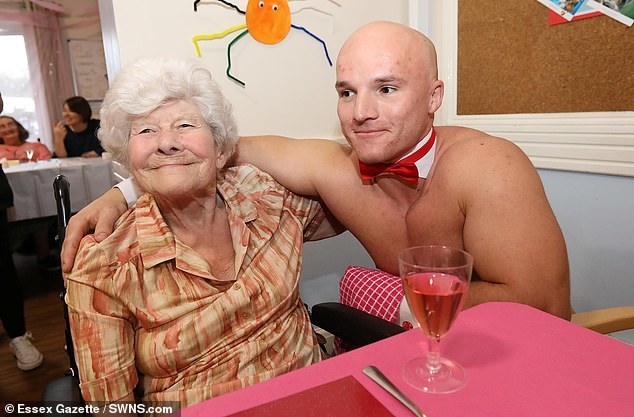 Hey, this could very well be the start of a new trend at nursing homes everywhere, no?